MAOtherBrothersL
From MasonicGenealogy
LAHEY, FRANCIS HOWARD 1880-1953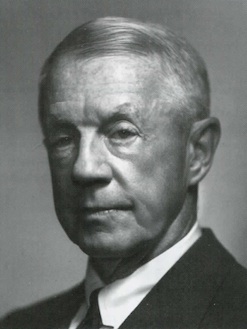 When one is seeking medical attention in Eastern Massachusetts it's hard to miss the references to the "world-famous Lahey Clinic." From humble beginnings in Boston in 1923, the clinic has become a comprehensive network of health care facilities throughout the area, catering not only to local residents but to the famous from around the world. The founder of the clinic. Dr. Frank H. Lahey, was not too far removed from humble beginnings.
He was born at in Haverhill. Massachusetts, the only child of Thomas and Honora (Powers) Lahey. Both sides of his family were working class, first and second generation immigrants from Northern Ireland. Young Frank's record of birth in Haverhill City Hall shows his date of birth as June 1, 1880, and his father's occupation as granite cutter. The job description is deceiving, in that at the time of Frank's birth Thomas Lahey was already a successful builder of commercial buildings such as railroad stations, and notably the Masonic Temple in Nashua, New Hampshire. By the time Frank grew up, his father had further advanced his career to become a successful contractor in the well-known bridge building and contracting firm of Fletcher and Lahey.
Young Frank soon showed that he had inherited his father's industriousness: he not only helped out in his father's firm, but had his own paper route, and was an avid participant in his school's sports programs, especially football, baseball and track.
After graduating from Haverhill High School in 1900, Frank went on to attend Harvard Medical School, where he graduated with honors, receiving his MD in 1904. Dr. Lahey then took his two-year internship at Boston City Hospital and Long Island Hospital in Boston Harbor, where he decided that surgery was to become his career. His experiences there brought him into contact with, and gave him a deep respect for the needs of individuals from all walks of life.
He petitioned Merrimack Lodge in Haverhill for the Degrees in Masonry, and was raised on November 1, 1905. The immediate Past Master of the Lodge, Charles E. Durant, was also an MD, and could well have been the Marshal who escorted Brother Lahey around the Lodge after the completion of his Third Degree. Bro. Lahey's signature can still be seen on the Lodge's bylaws, whereon he stated his occupation as Doctor, but for some unknown reason put his date of birth as June 1, 1881, making him seem one year younger than his actual 25 years (assuming the Haverhill record is correct).
At this time, Lahey was increasingly involved in surgery, becoming resident surgeon and instructor in surgery at Harvard Medical School, and at the Haymarket Square Relief Station in 1908.
On April 15, 1909, he married Alice Wilcox of Boston, the only child of a prominent New Jersey attorney. His practice of medicine precluded an active participation in his Masonic Lodge, and he demitted in 1910. He continued as a visiting surgeon at the Long Island Hospital until 1917. at the Boston City Hospital until 1924, and thereafter as visiting surgeon at New England Baptist Hospital. He was also Professor of Surgery at Tufts Medical School from 1915 to 1924, and Professor of Clinical Surgery at Harvard Medical School from 1924 to 1925.
During World War I, Dr. Lahey served as a Major in the United States Army Medical Corps, becoming Director of Surgery of the 30th Evacuation Hospital, American Expeditionary Forces in France. The appalling conditions of trench warfare, and the limited battlefield medical capabilities impressed him deeply, and would later influence his efforts to improve medical and surgical procedures.
Dr. Lahey was hardly back from the war when his mother died. She had lived to see him safely home from the war, and to take pride in the rewarding career he was building.
Not long after returning from France, Lahey visited his close friend and brother Mason, Dr. Charlie Mayo, and his brother Dr. Will Mayo, who had founded the Mayo Clinic in Rochester. Minnesota. His belief grew that medical care could more efficiently be provided by teams of specialists. He assembled the necessary teams and opened his own private hospital on Commonwealth Avenue in Boston in 1923. This would eventually evolve into the Lahey Clinic.
For many years after the clinic's founding, Dr. Lahey also served as Chief Surgeon of the Deaconess and New England Baptist Hospitals. The clinic continued to expand, and in 1926 it moved into a new modern medical building specifically designed for his new concept in group practice.
Dr. Lahey's father had lived to see his son's success. Thomas Lahey died in Boston in 1938. where his son was practicing, and could not have been in more capable hands.
The President appointed Dr. Lahey Chairman of the War Manpower Commission's Medical Procurement and Assignment Service, which was responsible for the eventual recruitment and assignment of over 60,000 doctors for the military services, and the equitable distribution of those on the home front to the most needy areas.
Dr. Lahey also served on a special commission to study medical standards for qualifying men for military service, and was a consultant to the Surgeon General of the Navy. He also made himself available for consultations on President Roosevelt's health, and continued his hands-on involvement with the Lahey clinic in Boston. For his wartime service President Truman presented him a Certificate of Merit in 1946, saying "Your contribution in mobilizing the medical and health professions for war service, while maintaining civilian standards, warrants the gratitude of the entire nation." Secretary of the Navy James V. Forrestal awarded him the Navy's Meritorious Medal of Merit.
In 1943, Dr. Lahey established the Lahey Foundation, a charitable organization, to carry on the activities of the Clinic. It is widely recognized as a non-discriminatory medical facility, and its services are available to "the great and the poor."
Dr. Lahey never forgot where he came from and at the end of the war he attended a huge dinner given in his honor in Haverhill, where the Mayor presented him a huge golden key to the city. When that city established its Hall of Fame in 1985, Dr. Lahey was one of the first individuals inducted into it, listed as a surgeon, administrator and medical pioneer.
In 1946 the Boston Surgical Society awarded Dr. Lahey. the prestigious Henry Jacob Bigelow Medal. A member of the American College of Surgeons, the International Surgical Society, and an honorary member of the Royal College of Surgeons in England, Lahey was recognized as one of the outstanding general surgeons in the world. He also contributed greatly to the improvement of anesthetic procedures.
Bro. Robert Morris is Secretary of Manchester Lodge in Manchester-by-the-Sea, a member of the Trowel staff, and a regular contributor. He is also an Honorary Member of Merrimack Lodge, Bro. Lahey's mother Lodge.
LAKIN, JOHN HARTWELL 1847-1905
From New England Craftsman, Vol. I, No. 1, October 1905, Page 32:
The funeral of Brother John Hartwell Lakin, who died at Falmouth Heights, August 20, at the age of 58 was held at the home of his brother in Somerville, Wednesday August 23, and was attended by a large number of brethren who had been associated with him in Masonic work, especially in the work of the Scottish Rite. Brother Lakin took an active interest in Freemasonry in early manhood, and at the age of twenty-five was Worshipful Master of Belmont Lodge, Mass. and is said to have been the youngest Master of a Masonic Lodge in the United States at that time. He was a thirty third degree Mason and was Past Ill. Commander-in-Chief of Massachusetts Consistory.
Ill. Brother Rev. Stephen H. Roblin officiated at his funeral and spoke of the departed brother in terms of earnest and affectionate appreciation. Appropriate music was rendered by the Harvard Quartette. The pall beares were Ill. brothers, Albert L. Richardson, Eugene A. Holton, Henry N. Wisher and Everett C. Benton. The first three of whom are past presiding officers of Massachusetts Consistory. Among the brethren present at the funeral, were: Samuel C. Lawrence, Charles C. Hutchinson, Daniel W. Lawrence, Joseph W. Work, Thomas Kellough, John M. Raymond, Charles M. Bear, James S. Blake, James D. Ronimus, Everett C. Benton, Thomas M. Carter, Josiah T. Dyer, Warren B. Ellis. James Downs and George H. W. Bates.
LAMB, ROLAND OLMSTEAD 1850-1921
From New England Craftsman, Vol. XVII, No. 2, November 1921, Page 50:
Roland Olmstead Lamb died at Hotel Somerset Nov. 14. He had been a prominent figure in life insurance circles in Boston, and was at the time of his death president of the John Hancock Mutual Life Insurance Company. He had been gradually failing in health for the past fourteen months.
He was born in Beverly on Dec. 20, 1850, the son of Samuel T. and Sarah P. (Flagg) Lamb. After receiving a public school education, he began his business career as a bookkeeper for a manufacturing company, with which he remained for about five years, and in January, 1872, he became bookkeeper for the John Hancock Company, and was chief clerk of the company in 1889, continuing as such until 1894, when he became secretary and in that capacity he continued for three years and was then made second vice president and a director. In 1899 he became vice-president, and since June 1909 Bro. Lamb had been president of this old-time life insurance company, which in more recent years has been the John Hancock Mutual Life Insurance Company.
Bro. Lamb was Past Commander of DeMolay Commandery, K. T., and had been a trustee of the funds of the Grand Commandery of Massachusetts and Rhode Island, of which, for a year past, he had been also Grand Treasurer. He was a member of Columbian Lodge of Boston as well as many other Masonic bodies.
On Dec. 16, 1874, he married Miss Eliza James of Cambridge, by whom he is survived as he is by a son, Augustus C. Lamb, of Newtonville, and three grandsons, Roland, Donald and Beverly Lamb.
LANE, GEORGE LESTER 1852-1915
From New England Craftsman, Vol. X, No. 6, March 1915, Page 216:
Dr. George Lester Lane, a member of Mt. Lebanon Lodge, Boston, died Thursday, March 18th, after a prolonged illness. He was born in Montpelier, Vt., April 6, 1852. He spent the early part of his life in Montpelier where he was High Priest of King Solomon R. A. Chapter and Eminent Commander of Mt. Zion Commandery. He was a 33° Mason, also prominent in the Order of Odd Fellows. He had a genial disposition, was a cheerful Companion, and a firm friend. His funeral took place in Beacon Church, Brookline, Sunday, March 21 and was attended by a large number of friends and associates. The floral testimonials were abundant. His funeral was conducted by his close friend Rev. F. A. Wiggin, who is also a member of Mt. Lebanon Lodge.
LANE, WILLIAM NOURSE 1820-1862

Broken Column Monument, Pepperell
From Moore's Freemason's Monthly, Vol. XXI, No. 6, April 1862, Page 223:
At a regular communication of Henry Price Lodge, held at Mishawum Hall, on the 26th ult., the following resolutions relating to the decease of Wor. Master William N. Lake, were unanimously adopted:—
Resolved, That the members of Henry Price Lodge are sadly afflicted by the intelligence of the decease of their Brother and fellow-citizen, Past Master William N. Lane, who died at New York, on the 22d ult. on his way home from the Gulf Squadron, where he had been employed in the service of his country.
Resolved, That while we remember the ability and firmness, tempered with moderation, and the spirit of charity, with which he ruled and governed this Lodge daring the preceding year; while we contemplate the fidelity with which be discharged his duties, in every relation of life; while we call to mind the kind services which he assiduously performed, as a neighbor, a Masonic Brother, a citizen and a good physician, we feel assured and comforted in the belief that although cut down in early life, in the bud of professional promise and usefulness, his many virtues will be cherished and emulated by those who have known and esteemed him, and that the manly and honorable character which he had formed, will exert a salutary influence upon the Fraternity and this community.
Resolved, That these resolutions be entered upon the records of the Lodge, and that the Worshipful Master be requested to forward a copy of them to the family of the deceased; and that in further respect to his memory, the Lodge and Regalia be clothed in mourning for three months.
Voted, That a copy of the above Resolutions be published in the Bunker Hill Aurora, of Charlestown, and the Masonic Magazine, of Boston.
From Moore's Freemason's Monthly, Vol. XXII, No. 3, January 1863, Page 72:
MONUMENT TO THE MEMORY OF BROTHER DR. WILLIAM N. LANE. The members of Henry Price Lodge of Freemasons, in Charlestown, have just erected at Pepperell, in Middlesex County, a handsome monument to the memory of their late Brother and Past Master, Dr. William N. Lane. On Tuesday, December 2, the officers and a goodly number of the Brethren, proceeded in the cars of the Fitchburg and Nashua and Worcester railroads to Pepperell, for the purpose ol consecrating the structure in Masonic form. The ceremonies of consecration were performed by P.D.G.M. G. Washington Warren, assisted by the officers of Henry Price Lodge, several Brethren from Groton, and others.
The monument was prepared under the direction of a committee of the Lodge composed of the following, viz: Bros. P. W. Hurd, Horatio Wellington, J. B. Wilson, John S. Joy, Henry Doane and G. W. Warren. The monument is a broken column of Italian marble, placed on a base of Quincy granite, and was wrought at the establishment of Bowker, Torrey & Co. of Boston. The column is about nine feet in height, and bears an oak leaf wreath, wrought in marble, on the top. On the base is the square and compasses, emblematic of the fraternity, and the following inscription— Erected to their Past Master by the Members of Henry Price Lodge, Charlestown, Mass. William N. Lane, M.D. Born July 16, 1810. Died March 22, 1862.
There were about forty Brethren present on the occasion, dressed in the regalia of the Order, and including the officers of the Lodge, as follows:—
George A. Lounsbury, M.
Thomas B. Harris, S. W.
Samuel M. Nesmith, J. W.
Abel E. Bridge, Treas. pro tem.
E. S. Wait, Secretary.
Rev. T. R. Lambert, Chaplain.

E. T. Woodward and Chas. A. Winslow, Deacons.
Chas. A. Sawyer and John
 S. Joy, Stewards.
H. G. Waldron, Marshal.
Rowland Hill, T.
The Brethren marched in procession to the grave, accompanied by the Boston Brigade Band. The W. Master, Lounsbury, made a few brief remarks, and R. W. Bro. Lambert, P. G. C., made a prayer; Bro. F. W. Hurd, P. Master of the Lodge, as Chairman of the Committee, made the following Address :—
Worshipful Master— In the month of March last, the members of Henry Price Lodge were called upon, for the first time, to mourn the death of one of their members; and one who had held the highest office in the power of the Lodge to bestow. He was one of the original founders of the Lodge, and contributed largely to its establishment and success. He was the first to fill the important office of Junior Warden, whence he was advanced in regular gradation to that station which you, sir, now adorn. He performed the duties of all the positions he filled, with faithfulness, dignity and punctuality.
A little more than a year ago he left us, and embarked as surgeon on board one of the national gun-boats attached to the Gulf Squadron, intending to devote his professional skill to relieve the suffering, and soothe the agony, of those wounded and dying in their country's cause. But alas ! the symptoms of an insidious disease betrayed that he was already marked as its victim; and that change of scene, climate and occupation which we had all hoped would restore to him the bloom of health and vigor of manhood, failed of their desired effect. Increasing weakness and waning health admonished him that he must return; and it was among his last and most earnest wishes that he might be permitted again to revisit his home, and die surrounded by his friends; but this too was forbidden, and he breathed his last, a stranger among strangers. His mortal remains lie beneath the sod on which we stand, and we are gathered here to perpetuate, in an appropriate manner, our respect for his immortal part.
The Lodge, sir, bearing in mind the respect due to one who had rendered it such distinguished services; bearing in mind the cause he served at the time of his decease ; and more than all, and above all, bearing in mind the love and respect they bore an honored, upright, moral and devoted friend, unanimously voted to erect a monument to his memory. A committee appointed to carry that vole into effect have attended to the duty assigned them, and in their behalf, I now surrender to you a broken column, which they have deemed a fitting emblem to commemorate the untimely death of one cut off in the midst of his usefulness, and to perpetuate the sweet remembrance of those many virtues which shall endure till time shall be no more.
The Master, on behalf of the Lodge, accepted the report of the Committee, and then requested P. D. G. Master G. Washington Warren, to perform the services of Consecration. After these were performed R. W. Br. Warren, who preceded the deceased as Master of the Lodge, delivered the following Address :—
Worshipful Master and Brethren — By these simple and traditional ceremonies we consecrate this monumental work. In dedicating public buildings and monuments in public squares, it is customary also to pour out offerings of corn, wine and oil, emblematical of plenty, prosperity and peace. But in this sacred retreat, where repose the mortal remains of the departed, all that is required for us to do, is to ascertain that the operative part of Freemasonry has been properly performed. We have done this. We are satisfied that this work of the craft has been so well executed and so well placed that it will bide the ravages of time ; and we feel equally assured that no ' barbarous force,' no unholy hand, will here venture to desecrate or destroy it.
It is good, my Brethren, that we have made this pilgrimage. It is well that we have come here to see the place where the dearest of the kin have placed in its final bed of congenial earth the body of our beloved Past Master. A little more than a year ago, he presided in our Lodge and held this emblem of authority. How easy now it is for us to recall his voice, remarkable for its moderate and kindly tone, and that countenance and form which bespoke a gentle and generous nature! But that voice is hushed in the silence of the grave. That form, so near to us now, is hidden from our view. That hand, which could so skillfully dress a wound or set a fractured limb, or could carefully mark the pulse of the languishing patient, or in the Lodge room could so well use the common gavel, or raise the initiated Brother, will never more outstretch itself again to give a friendly grasp. We realize now that he has departed. We remember the years that we have known him. We think of his first coming to Charlestown, of his untiring energy and perseverance in his chosen vocation, of his high professional success, of the gradual and persistent manner in which he won his way to the favor of the community, of his uprightness and purity of character, of his valuable services to the public as a member of the School Committee, of his tried fidelity in various associations and especially in our own, of his heroic courage in baffling in his own person with physical weakness and insidious disease, the noble conflict of a vigorous mind with a body destined to premature decay; of his service to his country in a distant scene, continued till his weak frame could hold out no more; of his return homeward to die; of his death in an inn, in a strange city, by the side of two Masonic Brothers. He was the first to go from our Lodge to that bourne from which no traveller returns. We unite here in the grief of his friends, and especially of his surviving parent. We set up therefore this monument of a broken column, betokening a life of early promise and assured success cut short in the midst of its career of usefulness and honor.
To us who hoped to enjoy his society, his friendship and his labors for many years to come, the form of this monument is a true and significant symbol. And it is to the living only that monuments in honor of the departed speak. But in the spirit-world, for him who has gone, this might not be so appropriate an emblem. In the eye of Supreme Intelligence a thousand years are but as a day. The Blessed Redeemer has declared that the Kingdom of Heaven is of such as are children. A life on earth—the longest or the shortest is but an equal span compared with the boundlessness of Eternity. It may well be typified by the Sun in his daily course, who rises in the East, after a few hours passes the meridian, and at night sinks out of human view. But man, when departed, like the sun shall rise again. His soul is superior to the sun, for we are assured it has immortal life, and it will survive when suns and moons shall be no more.
We therefore cheerfully resign ourselves to that inexorable decree which has summoned our beloved Brother to depart before us, We see now that his continued existence here would be but a prolongation of that unequal struggle between his immortal spirit and its frail tabernacle of clay. By the side of his grave we behold death swallowed up in victory. And looking forward to the great hereafter, forgetting the things about us, the broken column disappears from our vision, and in its stead we behold with the eye of faith, as typical of his earthly career transformed to the life beyond the grave, the perfect Ashler, forming a part of that spiritual edifice, that building not made with hands, eternal in the Heavens.
LA POINTE, WILLIAM H. 1849-1908
From New England Craftsman, Vol. III, No. 6, March 1908, Page 234:
Bro. William H. La Pointe, well known in Boston and New York as a hotel man. died February 21. Mr. La Pointe was a native of Kingston, Out., and at the age of 20 he began his hotel career at Springfield as clerk of the Massasoit House. After a short time he went to New York. It was 37 years ago that he left New York to become night clerk at Young's Hotel, then under the management of George Young. When Hal] & Whipple became proprietors. Mr. La Pointe was made head clerk, and this position he maintained under Mr. Whipple's management, later being for a few years a member of the firm of J. R. Whipple & Co. He left the firm in 1901.
He was a member of Mt. Lebanon Lodge, St. Andrew's R. A. Chapter, Boston Commandery, K. T., and of the Scottish Rite bodies. His funeral was conducted by Boston Commandery.
LAW, EDWARD MORRIS 1870-1944
From Proceedings, Page 1944-204:
Brother Law was born in Provincetown, Massachusetts, on May 15, 1870, and died in Rockport, Massachusetts, on September 14, 1944.
His business activity was in plumbing and heating contracting, he having been president of L. E. Smith, Inc. of Rockport for many years, and until the time of his sudden death.
He was raised in Ashler Lodge of Rockport on May 7, 1906, and served as its Master in 1919 and 1920.
He served as District Deputy Grand Master of the (Gloucester) 9th Masonic District in 1930 and 1931, by appointment of Most Worshipful Herbert W. Dean, Grand Master.
Quiet and unassuming, his interest in the welfare of his fellowman, coupled with a willingness to serve, earned for him the affection and respect of all with whom he came in contact. His sudden death by a heart attack, while driving his automobile, was a great shock to a host of friends who had no suspicion of his ailment.
He was buried in Provincetown, after funeral services at the Rockport Methodist Church on Sunday, September 17th.
"To die is landing on some siient shore,
Where billows never break nor tempests roar;
Ere well we feel the friendly stroke, 'tis o'er."
LANGDON, WILLIAM GUY 1811-1906
From New England Craftsman, Vol. I, No. 8, June 1906, Page 290:
Brother William G. Landon, who was probably the oldest clockmaker in active business in the United States, died recently at the Home for Aged Men on West Springfield Street, Boston, aged ninety-five. He had been a clockmaker seventy-five years.
He was born in Wiscasset, Me., when that State was a part of Massachusetts, and came to Boston in 1826. In latter years Mr. Langdon made both watches and clocks of all kinds, his work for the last forty years or so having been mainly the repairing of rare, old-fashioned clocks of the hall and other varieties. His first shop was in Court Avenue. His last, where had been only about two years, and where he was still to be found every day up to within a few weeks, was at 14 Hanover Street. He was a member of Mt. Vernon Lodge, A. F. & A. M., of Malden.
LAWLER, FRANK BAGULEY 1879-1957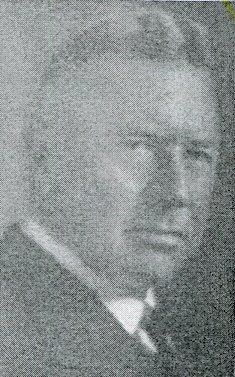 From Supreme Council Proceedings, 1957:
Born in Dorchester, Massachusetts, June 20, 1879
Died in Jamaica Plain, Massachusetts, May 24, 1957
Ill. Frank Baguley Lawler, 33", son of George D. and Mary
 Richards Lawler, died at his home in Jamaica Plain, Massachusetts.
 Funeral services were held May 27 in the Chapel at Forest Hills and
 burial was in the cemetery adjacent.
His father was an illustrator who died while Frank was in his early teens and his formal education in the public schools was unfinished when he went to work to support his mother. Desire for knowledge and an insatiable interest for reading supplanted his lack of schooling and made him a well-educated man.
He was a member of the Footlight Club of Jamaica Plain, one of the oldest dramatic groups in the country, and took part in many of its productions. This experience helped to make him a finished performer of difficult parts in Consistory degrees. He participated in most of the degrees and his work was outstanding.
In his younger days he was interested in athletics, particularly boxing, and had been secretary of the Boston Athletic Association. He was a lover of dogs and at exhibitions his entrant had taken many prizes. He was a retired Lieutenant Colonel in the Finance Reserve a member of the Sons of the Revolution and the Founders and Patriots' Society.
On September 2, 1911, at Kennebunkport, Maine, he married Olive Nason (related to Kenneth Roberts, author). He loved his home and after the passing of his wife in 1954 he was a lonely man, being cheered by his associations in Masonry, particularly Massachusetts Consistory to which he was devoted.
His Masonic record follows:
He was raised in Columbian Lodge, A. F. & A. M., Boston, Massachusetts, on June 5, 1913, and was a Trustee of the Lodge from December 1930 until death.
A Charter Member of Loyalty Lodge, A. F. & A. M., Jamaica Plain, Massachusetts.
He was exalted in St. Paul's Royal Arch Chapter, April 21, 1914; knighted in St. Bernard Commandery No. 12, K. T., March 10, 1915, serving as Eminent Commander in 1922; greeted in Boston Council Royal and Select Masters. March 27, 1919.
He received his degrees in the Scottish Rite Bodies in the Valley of Boston in 1915 and served as Commander-in-Chief of Massachusetts Consistory, 1931 to 1934 and as a Trustee of the Reserve Fund.
He served as Secretary of the Scottish Rite Bodies, Valley of Boston, from 1935 until his death. He was created a Sovereign Grand Inspector General, 33°, Honorary Member of the Supreme Council, on September 21, 1932 in Indianapolis, Indiana.
Invited to join Massachusetts College Societatis Rosicruciana, August 21, 1928, he served as Secretary from 1935 until his death and as Secretary of the High Council Societatis Rosicruciana from 1935 until his death.
He was a banker by vocation and had risen from the ranks to become a vice-president in the First National Bank, Boston, which office he held at the time of his retirement in 1944. His banking career was well known, and highly regarded, particularly in the Faneuil Hall Market and State Street areas of Boston where he managed successful branches of the Beacon Trust Company. Atlantic National Bank and the First National Bank.
His church was Unitarian. His thinking was sound and tolerant. His loss will be doubly felt in St. Bernard Commandery as a division leader and singer; as secretary of the Scottish Rite Bodies in the Valley of Boston where he was always present, reporting faithfully and well.
His striking appearance, poised manner and vibrant voice gave strength and dignity to our deliberations. '
We cherish his memory and rejoice we were privileged to enjoy his companionship.
LAWRENCE, AMOS A. 1847-1906
From Proceedings, Page 1907-18:
W. Amos A. Lawrence, one of the most prominent residents of the South Shore, died at his residence in Cohasset, Dec, 23, 1906. He was born in Cohasset Nov. 8, 1842. He was very active in the public concerns of his native town, representing Cohasset in the Legislature of 1894 and 1895, and the First Plymouth District in the State Senate of 1900 and 1901. He was a Past Master of Konohassett Lodge; a member of De Molay Commandery, Knights Templars, and was District Deputy Grand Master of the Twenty-fifth Masonic District in 1894 and 1895. He was very charitable and philanthropic and was deeply interested in the welfare of Konohassett Lodge.
From New England Craftsman, Vol. II, No. 4, January 1907, Page 155:
Brother Amos A. Lawrence, one of the most prominent residents of the South Shore, died December 24, at his home in Cobasset, Mass., of Bright's disease.
Mr. Lawrence was born in Cohasset, Nov. 3, 1847, the son of Dea. George A. Lawrence. Mr. Lawrence was for years a leading Boston business man, of the firm of A. A. Lawrence & Co., hair importers.
For years he was a member of the Cohasset school committee, a member of the executive committee of the Cohasset Savings Bank, ex-commodore of the Cohasset Yacht Club, a trustee of Cohasset lodge. I. O. O. F., and president of the Cohasset Electric Light Company. Mr. Lawrence was a 32d degree Mason and Past Deputy Grand Master of the 25th Masonic District. He was Past Master of Konohassett Lodge, F. A. M., of Cohasset; a member of De Molay commandery, K. T., of Boston ; life member of Lafayette lodge of Perfection of Boston; Giles F. Yates Council, Princes of Jerusalem ; Mt. Oliver Chapter of Rose Croix, the Massachusetts Consistory and the Mystic Shrine.
He was prominent in politics for many years as a Republican. He represented Cohasset in the Legislature in 1892 and 1895, and the 1st Plymouth district in the Senate in 1900 and 1901. lie had served as moderator for a number of years at Cohasset town meetings. He was very charitable and philanthropic.
LAWRENCE, DANIEL H. 1781-1852
From Moore's Freemason's Monthly, Vol. XI, No. 5, March 1852, Page 158:
Brother Moore,- lt becomes my painful duty to inform you of the death of two members of St. Paul's Lodge in Groton. . . Brother Daniel H. Lawrence, of Pepperell, died Jan. 21st, aged 71 years; his remains were transferred to the house of silence Jan. 24th, with Masonic honors. The members of the Lodge who were able to attend, appeared in full regalia, trimmed with black crape; the most perfect order was observed by the Lodge on that mournful occasion, and great praise is due to old, middle aged and young, who had assembled near the grave to witness solemn ceremonies - order was observed in their ranks, and impressions left upon their minds, which can never be forgotten; when allusion was made to that "emblem o finnocence, and sprig of evergreen," all appeared deeply afiected. The ceremonies at the grave were such that reflected the highest praise upon the Masonic institution. It is nearly thirty years since a Mason has been buried with honors in rhis section
At our annual festival in Oct., Brothers Dickerson and Lawrence were there, and several brethren whose mean ages amounted to 78 years and upwards. There were present those who were at the consecration of St. Paul's Lodge in 1797. In all probability there is not a Lodge in the state of Massachusetts that contains so many old members as St. Paul's in Groton; it was remarked at the table by an elderly brother, "it is not probable that all of us will ever meet again on an occasion like the present; that remark has proved true, as our lodge room plainly shows - our furniture, &c is clothed in mourning for 30 days, and reminds us that our time is short.
Yours Fraternally L. S. B.
LAWRENCE, MYRON d. 1852
From Moore's Freemason's Monthly Magazine, Vol. XII, No. 2, December 1852, p. 62:
This distinguished Brother died at his residence in Belchertown, in the early part of the last month. He had been D. D. Grand Master under the Grand Lodge of this State, and was an able and eloquent defender of the Institution in its day of trial and persecution. As a public man he commanded the love and respect of all his associates. He had been President of the Massachusetts Senate, and held other public stations.
1836 speech in the Massachusetts Senate
LEAVITT, FRED W. 1855-1930
From Proceedings, Page 1930-331:
Bro. Leavitt was born in Stoneham November 14, 1855 and died in Worcester September 6, 1930. He took up his residence in Worcester shortly after leaving school and engaged in the plumbing business. For twenty-six years he was Superintendent of Plumbing and Steam Fitting in the Public Buildings Department of Worcester.
Bro. Leavitt took his degrees in Morning Star Lodge in 1882 and was its Master in 1889 and 1890. He took an active part in the organization of Isaiah Thomas Lodge in 1920 and was its Master under Dispensation during that year and in 1921 under the Charter. He was District Deputy Grand Master for the Twenty-first Masonic District in 1917 and 1918 by appointment of M.W. Leon M. Abbott.
He was High Priest of Worcester Royal Arch Chapter and a Past Distriet Deputy Grand High Priest. He was also interested in Odd Feilowship and was a Past Noble Grand of Quinsigamond Lodge.
Bro. Leavitt was one of the most useful Masons in his community. Always ready with counsel and service, always kindly and sympathetic, he was deeply loved and is widely mourned.
LEAVITT, WILLIAM 1801-1883
From Proceedings, Page 1883-223:
Bro. WILLIAM LEAVITT was born in Hingham, April 15, 1801, was admitted into Essex Lodge, May 1, 1827, and died in Salem, September 3, 1883, in the eighty-third year of his age. He was elected Secretary of Essex Lodge, December 6, 1831, and was the historian of the Lodge. He was a learned and accomplished teacher, greatly beloved for the purity of his character and the sweetness of his spirit. He was a most loyal Mason, and his wisdom in counsel, and steadfastness under every trial, were a stay to the Institution in the dark days of Masonry in Salem.
A signer of the Declaration of 1831.
LEE, SAMUEL 1767-1839
MM 1819, WM 1825, Mount Zion
From Heywood family genealogical site:
From John Leigh of Agawam (Ipswich) Massachusetts, 1634-1671
by William Lee, Albany, Joe Munsell's Sons, 1888
Page 220, et. seq.
SAMUEL LEE, born March 8, 1767, died Oct. 17, 1839. In the year 1780 he enlisted in the three month's service, war of the Revolution, being at that time but thirteen years of age. He was marched to West Point and placed in the Regiment of Col. Rand and in the company commanded by Capt. (afterwards Col.) Ephraim Stevens of Petersham. It was during his stay at this important post that the trying time of Arnold's treachery came. The affair in every detail was firmly impressed on the mind of the young soldier. At the expiration of his term he was discharged and came home being yet in his fourteenth year.
In the January following (1781) he enlisted in the three years service. Provisions were made against the enlistment of any under the age of sixteen but our youthful patriot relied on his size and appearance to sustain him in the very pardonable misrepresentation of his true years. He measured when examined at Springfield where his whole figure was minuted, five feet and yen inches in height, and the more than two years deficiency in his age was not suspected. In March 1781 he joined the Army at West Point and was assigned to the Regiment of Col. Henry Jakcson and immediately put under drill.
It was determined to raise a Flying Regiment as it was called of Infantry. To effect this, a selection was made from the New England troops of the most athletic and hardy persons, who should be best capable of performing and sustaining active and arduous duties. Young Lee came within the description. The regiment was placed under the command of Col. Alexander Scammel a bold and tried soldier from the New Hampshire line. This body was then marched down to the American lines in New Jersey, and placed upon active duty. It was its province to detect and suppress the depredations of the British and the Tories, and as their incursions were mostly in the night, the duty was arduous and fatiguing. Scammel's regiment became a terror in name and deed.
In July having recrossed the Hudson under Gen. Lincoln with a view to attack the enemy, this regiment was engaged in a skirmish with a body of Yager riflemen, where Silas Smith, one of Lee's townsmen fell by his side. The next move was for the southern campaign, the result of which was the capture of Cornwallis at Yorktown.
Scammel's regiment was engaged in storming the first gun battery which was attacked. After its surrender Scammel was treacherously slain, and the command of the regiment devolved upon Col. Alexander Hamilton. It was assigned to this regiment to make the attack upon the British redoubt, which at the time, on account of the great doubt of success in the undertaking, was called the "Forlorn Hope." This redoubt was stormed and taken by the regiment Sept. 15, and the life of its commander Maj. Campbell came near being sacrificed by a Captain Fry of New Hampshire, in retaliation for the treacherous death of Scammel; Hamilton interposed and saved the disgrace. During the whole of this famous siege the regiment to which young Lee belonged sustained an active and honorable part.
After peace was ratified, in Oct., 1783, our young hero took his discharge and returned to his native place, then in his sixteenth year, bearing with him the honorable praise of a faithful patriot and soldier.
He then attended school and qualified himself for a teacher, and surveyor of land; spending several winters as school teacher. On the first organization of the militia after the war, Mr. Lee was elected a subaltern officer and rose through various grades to the rank of Brigadier General, then a post of honor, to which he was commissioned in 1808.
In the course of his life he held various places of trust and distinction in the civil and military service of the state, with honor to himself and fidelity to the public.
List of offices held:
In 1798 appointed under General Government an assessor in the 8th district of Mass., for the assesment of a direct tax.
Surveyor of Revenue, 1799.
Commissioned Justice of the Peace, 1812.
Selectman, 1806, 1807, 1808, 1809, 1810, 1811, 1812.
Assessor, 1800, 1802, 1804, 1805, 1806, 1807, 1813, 1814, 1815, 1816, 1817, 1818, 1819, 1820, 1821.
Representative, 1812, 1816, 1834, 1835, 1836.
Moderator, forty-five times.
School Committee, 1818, 1810, 1811, 1814, 1815, 1816, 1817, 1818, 1824, 1825, 1835.
Senator, 1832, 1833.
Presidential Elector, 1832, 1836.
Commissioned Brigadier General, 1808.
But the list of offices to which Gen. Lee was called cannot be more honorably crowned than by the respect and esteem in which he was always held by his immediate neighbors and townsmen. In advising or assisting the humble and distressed, the friend of the widow and orphan, or in lending his countenance ot the prosecution of more public measures he secured and sustained the heart-felt confidence and esteem of all around him.
The tokens of these while he lived, and the remembrance of them when he has departed, compose but a grateful tribute to his memory.
General Lee was endowed by nature with a superior understanding, and supplied by assiduity in after years the want of early advantages. His character was deeply marked by firmness, strict integrity and singleness of purpose, tempered with courtesy, benevolence, and a scrupulous regard for the rights, feelings, and opinions of others.
In personal appearance he was a large, well proportioned man, wieghing over two hundred, pale fair complexion; dignified and commanding in manner, yet unaffected and affable. He was prudent and careful, yet of exceeding openness and frankness in heart and hand. He reasoned well and quickly and with marked decision; possessed of a ready and retentive memory and a mind stored alike with the fruit of early adventure and later observation and reading, his conversation had charms for old or young of every party or sect." He was guided by a religious faith founded upon broad, liberal, and elevated views of the duties of man, and the attributes of Deity.
In 1848 his sons Artemas and David erected a monument to his memory and that of his son Charles, thus described.
The structure consists of two parts: The monument proper and a square portico designed both to protect the monument and to give a more imposing character to the whole work. The portico is throughout of massive Quincy granite, is eleven feet square and fourteen feet high. The roof rests upon tour plain Doric columns, each of which is eighteen inches in diameter at the base, and including plinth and capital, eleven feet high. The entablature is plain and massive and in harmony with the general design. the monument stands directly beneath the roof of the portico. It is a marble obelisk resting upon a granite plinth and is ten feet high. On the west face of the obelisk is a medallion of white Carrara marble having on it a likeness of Gen. Samuel Lee. The obelisk itself is of a delicate blue Italian marble. Around the medallion is a wreath of oak leaves and acorns. Directly above in bas-relief is a spread eagle, grasping in one talon a bundle of arrows, and in the other an olive branch; underneath which is a sword crossed upon its sheath. Above, near the top are inscribed the lines:
"To Freedom's cause his ardent youth was given
His riper years to rural cares and heaven."

Below the medallion, in bas-relief, is a plough with a sheaf of wheat and sickle. Then follows an inscription giving a short sketch of his life and services.

On the east face of the obelisk is a medallion head of Charles Lee, son of Gen. Lee, and at the time of his death one of the principal merchants and most influential citizens of this town. The medallion is surrounded by a wreath of cypress, denoting disappointed hopes. Above is the figure of an angel in bas-relief moving over billowy waters, with one hand raised aloft, and the following inscription:

"With pity touched at suffering mortal's awful fate below, help imploring from above, o'er the waves moved the spirit of Mercy."
Beneath this medallion is a bas relief representation of a steamboat in flames. Then follows the inscription:
Charles Lee, born at Barre, May 24, 1796, and at the age of 43, perished on board the steamer 'Lexington,' which was burned on the eve of Jan. 13, 1840, on her passage from New York to Stonington.

In his extensive business and social relations he was distinguished for integrity and urbanity; while method, order and neatness in all his arrangements, and great industry and perseverance in the accomplishment of his purposes, united with a high moral sense of the duties and obligations of life were prominent characteristics. No tomb shall plead to his remembrance; no human power can redeem his form. The white foam of the waves was his winding sheet, the winds of ocean shall be his eternal dirge.
On the south face of the monument are the following inscriptions:
Mehitabel, wife of Gen. Samuel Lee, died Aug. 25, 1803, aged thrity-four years.
Walter, born May 5, 1790, died March 23, 1795. James born Feb. 16, 1803, died Nov. 6, same year, sons of Samuel and Mehitable Lee.
Below this follows an epitaph to Gen. Lee, the substance of which has been given in the sketch. On the north and south faces are wreaths of the leaves and fruit of the olive, signifying "After a storm comes a calm." The work is executed in the most finished style of art. It stands in the burial place near the residence of the late David Lee, Esq., about two miles from Barre village, and cost about $2,000.
The following inscriptions have since been added:
David Lee, died Aug. 31, 1861.
Adelaide, wife of David, died Jan. 30, 1865.
Geo. H. Lee, son of David and Adelaide, died Aug. 8, 1858.
Mary, wife of Gen. Samuel Lee, died Oct. 18, 1864.
In 1813 Gen. Lee compiled that part of this genealogy which has reference to the Wrocester and Barre branches.
Samuel married July 5, 1789, Mehitable, daughter of Benjamin and Mehitable (Jenkins) Lee, of Barre. She was born 1769, d. Aug. 5, 1803. Mrs. Lee Was a dark eyed, vivacious, handsome woman of brilliant wit.
LEGGEE, HARVEY BENJAMIN 1901-1989
From TROWEL, Summer 1989, Page 30:
Bro. Harvey B. Leggee, known as a leader and builder during his 68 active years of service to Aleppo Temple, Shrine — 33 of those years as a recorder — died March 10th in Sarasota, Florida after a long illness. He was a Thirty-third degree Mason and held membership in St. John's Lodge of Boston and Blue Hill Lodge of Canton. He was recorder in 1944-77 and recorder emeritus in 1977-89.
Bro. Leggee had been understudy to Noble Benjamin Rowell who was Aleppo's dynamic recorder in 1887-1927 and Imperial recorder in 1908-27. Harvey began his career as imperial assistant recorder, which caused him to be made a Noble at Sight, having witnessed the ennobling of Gen. and Bro. John J. "Black Jack" Pershing, backstage at the Hotel Washington with President and Noble Warren G. Harding. The occasion was the Imperial Council Session in the nation's capitol when Pershing, hero of World War I, was to be presented to the Nobility. Bro. Leggee succeeded as recorder of Aleppo Temple and Walter W Morrison, who had been a 12-term Potentate, served as recorder during 1927-44.
When the home of Aleppo Temple (Mechanics Hall, Boston) was removed with the Boston and Albany rail tracks to build the new Prudential Center, Aleppo moved to new quarters in the Copley Sq. area where Harvey managed the fifth largest Shrine Temple in North America, with an all-time high membership of 16,132. He served many years as Secretary-Treasurer of the Northeast Shrine Association. He was an emeritus member of the Board of Governors of the Shriners Burns Institute, and founder of the Aleppo Temple News magazine, now distributed as a newspaper. He was a charter member of Boston Court No. 103, Royal Order of Jesters.
He is survived by a son, R.W. and Noble Richard D. Leggee of Sharon, member of St. Alban's Lodge in Foxboro, and Past D. D. G. M. of the Attleboro 28th District.
LELAND, MICAH 1779-1847
From Moore's Freemason's Monthly, Vol. VII, No. 6, April 1848, p. 188:
Sherburne, March 17, 1848.
Br. Moore,—The following notice and resolves have been greatly neglected by the committee chosen for that purpose, and if this is in season, I wish it may be published in the next number of the Magazine. Very respectfully, yours, Edw'd Holbrook.
Died, at Sherburne, Sept. 12th, 1847, Dea. Micah Leland, aged 68. Dea. Leland was initiated into the mysteries of Freemasonry, in Middlesex Lodge, at Framingham, Dec. 15th, 1812, and elected Master of the same Lodge, Nov. 22d, 1825. As a neighbor, a citizen, a Christian and a Mason, he was highly and justly esteemed. His townsmen manifested their estimation of his character and their confidence in him, by electing him to fill important offices in the town, and sending him as their Representative to the General Court. In his public services and private transactions, he was guided by strict integrity and a conscientious regard to duty. Under a deep conviction of moral accountability, and that all his actions were under the inspection of the "All-seeing Eye," it was his aim "to do justly, love mercy and walk humbly with his God." His death was sudden. In health and vigor of body and mind, be was violently seized with fever, which, in a few days, extinguished the lamp of life, and filled many breasts with sadness and sorrow. By this event, bis family have been deprived of a kind and faithful husband and father; the town of a highly respected and useful citizen; the church of a worthy communicant and a valuable officer, who found the greatest satisfaction in the jwth of Christian duty; and the Masonic family of a Brother who was " good and true f one who was ever interested in the honor and prosperity of Masonry, and who did not not forsake her in the days of persecution. When the "love of many waxed cold," and not a few apostatized and lent their aid to a vain attempt to overturn the Institution, the subject of this notice was not ashamed of his relationship to the Fraternity, nor afraid to vindicate the innocence and moral worth of Masonry whenever they were assailed. May hie example and sudden exit, stimulate his surviving Brethren and friends to fidelity, diligence and promptness in discharging the duties of life, so that if they should be called sway suddenly, as he was, they may be found "worthy and well qualified for admission into that glorious temple " not made with hands," where the true and the faithful will rest from their labors and enjoy their reward. The following preamble and resolves were adopted at a meeting of Middlesex Lodge:
Whereas, it has pleased our Master in Heaven, to remove our worthy and beloved Brother, Micah Leland, from the Lodge below to the Celestial Lodge above, there, as we hope and trust, to be clothed in righteousness and invested with the jewel of eternal glory,—Therefore,
Resolved, unanimously, by the members of Middlesex Lodge, that we will cherish the remembrance of the moral worth and valuable services of our departed Brother; and that we tender our kind sympathy and condolence to his bereaved widow and children, and would invite them to seek consolation in contemplating the character of their deceased friend, and the mercy and goodness of that Father in heaven who chastens in love.
Resolved, That the Secretary be directed to enter the foregoing notice and resolve upon the records of the Lodge, and to transmit a copy of the same to the bereaved family of our deceased Brother; also to the Editor of the " Freemasons' Monthly Magazine," for publication in that work.
LEMBKE, JOHN ANDREAS 1834-1871
From Moore's Freemason's Monthly, Vol. XXXI, No. 3, January 1872, Page 79:
The following memoir of the late Bro. John Andreas Lembke, written at the request of Mt. Olivet Chapter of Rose Croix, Boston, by Bro. Wm. P. Anderson,. was read before that Body on the Feast of all Saints, Nov. 1, 1871, and has been politely furnished for publication in our pages.
I remember with feelings of great pleasure, the happy emotions experienced by us all, when a year ago to-day, our Most Wise arose and after mentioning some of the experiences of the previous year, congratulated the Chapter, that its circle had not been broken in upon by the hand of death, and expressed the hope that all might be permitted to assemble to renew our vows of fraternal regard upon this festal evening. But in the good providence of God it was otherwise ordered.
Business arrangements necessitating absence from the city prevented my regular attendance upon the meetings of our Chapter, but I was glad to be present and with you all to welcome, not to our membership alone, but'to our warmest friendship among those who for the first time assembled with us a year ago, our Brother John Andreas Lembke.
He was born in Sweden April 14, 1834, and from the few facts I have been able to collect, am led to infer that his early years were passed in comfort, as his parents were among the better class, and possessed of some property. He learned the trade of watchmaker, and as his history in this country shows, attained an excellence and skill in that profession possessed by few.
He was married in Sweden, but soon after was overtaken by misfortune and lost the property which he had inherited. To his sensitive nature, the faces and sympathies of his friends and countrymen were a continual reproach, and to relieve his feelings and better his financial condition he resolved to come to this country, which to a Swede is more desired than any country save Sweden itself.
Eighteen years ago, unable to speak a word of English, and without one single acquaintance, he landed with his wife on our shores. With no other recommendation than his appearance gave him, and upon the assertion of the Consul that he believed him to be a skillful workman, he was given an opportunity in the store of Mess. Palmer and Bachelder to show whether the statement of the Consul was true. It was his time now to work out his reputation, and how well has he done it!
For eighteen years has he continued faithful to those with whom he was first introduced, rising over all his associates, and for the past ten years or more occupying the position of head of his department. In all these years he never asked and was never offered any leisure time for a vacation, but with exception of an occasional day, when his presence at home was needed for moving to some new place of residence, was always present at the store and at his proper place. With a high sense of honor he gave his whole time unselfishly, to his employers, and to his own detriment substituted their interests for his own. Courteous, attentive and always on hand, he soon became known and respected by a large circle of friends who saw and appreciated not alone his mechanical skill, but the qualities of a true gentleman so evident in his every action.
He became interested in our Order while in Sweden, and while living in East Boston received the Degrees and took membership in Baalbec Lodge. Not long after, while living in South Boston, he was received into St. Matthew's Chapter, and after that in due course became a member of Boston Council of Select and Royal Masters and Boston Commandery of Knights Templars.
Freemasonry was beloved by him, and when the opportunity was afforded him for advancement, it was not an idle curiosity which urged him forward, but rather the result of careful consideration and an unusual appreciation of the privilege extended to him. It was with this view that he entered upon the series of Degrees contained in this Scottish Rite and became one of our first associate members. He was greatly interested in all the particulars of the work, and though with an income which left no surplus, he still found pleasure in obtaining from Europe, regalia and jewels as used there, thinking that beyond his own personal enjoyment, they might in some way prove of value to the order here.
On the 15th of July, 1871, in the full and vigorous possession of all his faculties, and in doing what he deemed an act of politeness, he carelessly stepped off the front platform of one of our horse cars, and in an instant received the injuries which resulted first in the loss of his left leg and afterwards in his death. Everything was done to relieve his sufferings, and it was hoped his strong constitution might carry him through the shock and suffering of his sickness. For a time there were favorable indications, but suddenly the presence of erysipelas caused us to fear lest his vital powers should give way, which unfortunately proved to be the case, and on Friday Sept. 1st, nearly seven weeks after his accident, he gently fell asleep as he gazed upon those fields where "flowers immortal bloom." A few moments previous he told his wife, sitting at his side, to look up and see the " beautiful birds and flowers," and while his eyes wandered over those sights he suddenly exclaimed, " Mother," as if he saw her standing there to welcome her son as he passed from time into eternity. These are matters hidden from our eyes, and no one can tell or dare question the scenes which may have been opened to his vision, already closed to earth.
His whole life so far as we can learn, was an exhibition of character based upon principle. An extreme timidity or bashfulness which to some had the appearance of pride, prevented the full development or exhibition of his affections, but to those to whom perhaps he was the best known, he showed the finest qualities of heart and soul, and to no class of men was he more .appreciative than to this Mt. Olivet Chapter of Rose Croix.
It is fitting that we should remember our brother, not alone as has already been shown during his sickness and in performing the last sad rites, but to-night also, and we may each one apply to our own lives that which would seem to have been the motto of his:
"He that is faithful in that which is least, is faithful also in much."
LESLIE, FREELAND D. 1858-1933
From Proceedings, Page 1933-315:
Brother Leslie was born in Patten, Maine, June 29, 1858, and died in Milton, June 28, 1933.
He was brought to Boston when eleven years of age and completed his education in the Boston public schools and Boston University, being graduated from the Medical School in 1879. Later he pursued further medical study in Vienna, Berlin, and Paris. The greater part of his professional life was spent in Milton, where he built up a large and successful practice, becoming one of the best-known physicians in Norfolk County. He served the town as a member of the Board of Health and of the School Board.
Brother Leslie took his degrees in Blue Hill Lodge in 1884, demitting in 1894 after becoming a Charter member of Macedonian Lodge in 1893. He was the first Master of Macedonian Lodge under Charter, serving in 1893 and 1894. He served as District Deputy Grand Master for the Fourth Masonic District for 1913 and 1914 by appointment of Most Worshipful Everett C. Benton and Most Worshipful Melvin M. Johnson.
Faithful in the practice of his profession, he was equally zealous in his practice of the precepts of Masonry. His death is a great loss to the Fraternity and to the community.
LETCHWORTH, SIR EDWARD 1833-1917
From Proceedings, Page 1917-286:
R.W. Sir Edward Letchworth was born March 18, 1833, at Oak Hill, Surbiton, England. For many years before his appointment as Grand Secretary he practised as a Solicitor. Brother Sir Edward Letchworth had an unusual Masonic career. He was initiated' in Jerusalem Lodge No. 197 on the 23d of April, 1875. Later he was a charter member or founder of various lodges and held the position of Worshipful Master in several of them. In 1891, when the office of Grand Secretary became vacant by the death of Brother Colonel Shadwell H. Clerke, some apprehension was caused among Masonic Brothers, as it was said there was no fitting successor available. Brother Letchworth was comparatively unknown in the Fraternity. As chief Steward of Masons to Queen Vietoria and as an officer of the Duchy of Lancaster he had been brought into close personal touch with the Grand Master, His Royal Highness the Prince of Wales. The greatest confidence was reposed in him, and when the matter was fully considered it was agreed that no better seleetion for Grand Secretary could be made. By special desire of the Grand Master Brother Letchworth was invested privately with the insignia of his office by the Pro Grand Master, the late Earl of Amherst, on March 7, 1892.
The office of Grand Secretary carries with it the important duty of Consecration of Lodges, especially those formed within the London area. The first Lodge consecrated by him was Saint Stephens No. 2424, on May 9, 1892, and the last was Royal Naval Anti-Aircraft Lodge, which was consecrated April 14, 19l7. The total number consecrated by him is not obtainable, but it certainly numbered hundreds, possibly five hundred.
Brother Sir Edward Letchworth's achievements in other branches of Freemasonry have been about as notable as those he attained in the Ancient Craft. Royal Arch Chapters, Grand Masonic Lodge, Knight Templary, and other Masonic bodies of which he became a member and presiding officer, received of his courtesy and wisdom. He joined the Ancient and Accepted Scottish Rite; became most Wise Master of Avon Chapter No. 44, and was crowned a Sovereign Grand Inspector-General of the 33d and last degree July 13, 1892, by the Earl of Lathour. The honor of Knighthood was conferred upon him by King Edward VII in November, 1902.
On May 6, 1913, he presided over the one hundred and twenty-fifth Annual Festival of the Royal Masonic Institution for Girls when the Brethren contributed over two hundred and fifty thousand dollars to that charity. At the Bicentenary Festival in the Royal Albert Hall June 23, 1917, by command, Brother Letchworth approached the Grand Master's throne and received the jewel of a Past Grand Junior Warden, the highest honor in the way of rank that could be conferred upon him. The last public Masonic act of the late Grand Secretary was the reading of one of the lessons at the Special Religious Service held at the Royal Albert Hall on the morning of Sunday, June 24, 1917. The occasion was the Celebration of the Bicentenary of the Grand Lodge of England.
He was honored and beloved by the Craft; always spoken of in terms of praise and appreciation. It is no mere affectation or exaggeration of speech which caused him to be referred to so frequently as "The Beloved Grand Old Man of Freemasonry." Tbe influence he exercised on the Craft for over forty years will abide and can never be without its effect on Freemasonry the world over.
"How can he be dead
Wlo lives immortal in the hearts of men?
Upon receipt of news of his death the following letter was sent to the United Grand Lodge of England:
October 22, 1917.

The Grand Master, Wardens, and Members of the United Grand Lodge of England.

Brethren:

The officers and members of the Grand Lodge of Massachusetts and the Brethren throughout its jurisdiction have learned with deep sorrow of the death of the venerable and loved Grand Secretary of the United Grand Lodge of England, R.W. Sir Edward Letchworth.

This Grand Lodge is ever mindful of the close ties of sympathy and affection nhieh bind it to tbe Mother Grand Lodge from which its powers were originally derived and is always proud to be counted the eldest daughter of that Grand Lodge in the Western Hemisphere. These ties have strengthened with the passing years as they have brought their repeated acts of fraternal courtesy and distinguished consideration.

Nothing which affects the welfare or the happiness of our English Brethren can ever be indifferent to us. This is doubly true in these days when our flags are united in the battle line defending for humanity the great political principles which are the joint heritage of our two nations and at the same time the fundamental principles of Freemasonry.

Last June we took pleasure in observing in our Grand Lodge and in all our particular Lodges the two hundredth anniversary of your constitution and in sending you our official congratulations.

Now we extend to you our deep and sincere sympathy in the extinguishing of one of the shining lights of Freemasonry, feeling, as we do, that your loss is in a very real sense ours as well.

In his official correspondence and relations with this Grand Lodge R.W. Brother Letchworth was ever courteous, ever ready with fraternal assistance and cooperation. in his personal intercourse with those of our Brethren who from time to time found their way to his office his kindly and fraternal demeanor left memories of a most pleasant and lasting sort. We of Massachusetts felt that we knew him as friend and Brother and that we suffer personal loss in his departure.

With renewed assurance of deepest sympathy and highest regards,

Fraternally yours,
Leon M. Abbott
Grand Master
LEWIS, AARON 1786-1849
From Moore's Freemason's Monthly, Vol. IX, No. 2, December, 1849, Page 63:
Pepperell, Nov. 12, 1849.
Sir Knight Moore :—Br. Aaron Lewis, of Groton, Mass., died Oct. 9th, 1849, aged 63 years. He was a member of St Paul's Lodge in that place, and served his country during the last war with Great Britain, as Lieutenant of Infantry. At the hard fought battles of Chippewa, the storming of Queenstown Heights, Lundy's Lane, and the sortie of Fort Erie, he distinguished himself as an intrepid officer. In the onward march of human life, we all seem to forget that we are born to die! But that still small voice speaks to us, in solemn and deep tones, that we soon shall wither and fade as the leaf, and return to our elementary state, and the vital spark to Him who gave it. His four orphan children—"The Lord bless them, and keep them, and cause his face to shine upon them."
Yours, fraternally,
Luther S. Bancroft.
LEWIS, JAMES 1785-1845
MM 1807, WM ? St. Paul (Groton)
Son and grandson of Masons; father was Master of St. Paul in 1813
From Moore's Freemason's Monthly, Vol IV, No. 7, May, 1845, Page 156:
Feb. 6th. Hon. James Lewis, of Pepperell, aged 60 years, died in Boston, where he had been sick a number of months, (rheumatic fever.) He was a peaceful and enlightened townsman, and a firm supporter of the Masonic Order. He had held various offices in St Paul's Lodge—presided as its Master a number of years—and as High Priest of St. John's Royal Arch Chapter, in Groton, Mass. One more has gone to swell the ranks of the slumbering dead. His soul, we trust, is now reposing on the bosom of his Maker in the holy of holies; in that Temple made without hands eternal in the heavens—where our Supreme High Priest forever presides and forever reigns. A Companion saw his body deposited in the silent tomb, and drop'd the tear of sympathy there! May we all have our minds garnished in the glorious lectures of Freemasonry, that we may be fitted and prepared to enter the Grand Lodge of eternity, as workmen who have not spent our strength and time for naught When we enter into the world and discover around us' the effects of the artifice of the tempter in the Garden, passed when first behold this existence. apostate transformed into a serpent, are called from this probationary scene and prostrated in the pallid leprosy of death, the second veil is drawn behind us. In the morning of the resurrection when the slumbering ashes shall arise, and we learn that the words of the woman of Tekoa are untrue, when she declares that "we are as water spilt upon the ground which cannot be gathered up," then shall the third veil be parted before us. Though the frosts of death may palsy the mortal tenement of the soul shrouding it in the coffin, and withering it in the tomb; the soul itself remains unaffected, flourishing in immortal vigor. Thus, when the faithful die - they have only given the watch word to the grim tyrant death, and passed on to serve a better Master.
- A Companion, R. A. Mason.
LIBBY, GEORGE HENRY 1844-1919
From New England Craftsman, Vol. XIV, No. 10, July 1919, Page 335:
Worshipful Brother George H. Libby, Past Master of Temple Lodge, East Boston, died at his late home, 45 Marble Street, Stoneham, Mass., recently. Funeral services which were largely attended were held at his late home. 45 Marble Street, Stoneham, Mass.. Tuesday, July 15th, at 2 p.m.
LINCOLN, ARTHUR A. 1863-1940
From Proceedings, Page 1940-321:
Right Worshipful Brother Lincoln was born in North Raynham September 24, 1863, and died at his home in Dorchester, November 23, 1940.
He was graduated from the Bridgewater Normal School in 1888 and his active life was spent in teaching. At the time of his death he was Principal Emeritus of the Washington Grammar School of Allston, whete he served as Principal from 1915 until his retirement in 1934.
He was raised in Mizpah Lodge December 12, 1892, and continued his membership there until his death. He became a Charter Member of Algonquin Lodge March 11, 1914, and served as Master in 1917 and 1918. He was District Deputy Grand Master of the Fourth Masonic District in 1921 and 1922, by appointment of M.W. Arthur D. Prince. He was a member of Saint Paul's Royal Arch Chapter of Boston.
Always of a quiet and unassuming manner, Brother Lincoln rendered valuable service to the Craft, and leaves a host of friends to mourn his passing.
LINCOLN, BENJAMIN 1733-1810
From Scottish Rite, NMJ, Facebook page:
Benjamin Lincoln (January 24, 1733 – May 9, 1810) was an American army officer. He served as a major general in the Continental Army during the American Revolutionary War. He is notable for being present at three major surrenders during the war: he attended John Burgoyne's surrender of a British army after the Battles of Saratoga, he oversaw the largest American surrender of the war at the 1780 Siege of Charleston, and he formally accepted the British surrender at Yorktown where he received the sword of Cornwallis.
He was initiated on Christmas Day, 1780, in St. Andrew's Lodge, Boston, Mass.
His name appears as an attendee at the Feast of St. John in Massachusetts Independent Grand Lodge, December 27, 1780 (I-286) and at an "adjourned meeting" of the same, June 24, 1785 (I-325) as a representative of Rising Sun Lodge.
LINCOLN, WILLIAM H. 1835-1925
From Proceedings, Page 1925-325:
Bro. William H. Lincoln, a Trustee of the Masonic Education and Charity Trust since 1899, died at his home in Brookline December 2, 1925, after a long illness. He was born in Boston June 3, 1835, and for a great part of his long and honorable life was prominently identified with the financial, civic, and social life of this community.
He was a Director of the National City Bank and the Boston Insurance Company, President of the New England Ship Owners' Association, Chairman of the Massachusetts State Nautical Training School Commission, a member of the Brookline School Committee, for thirty years a member of the corporation of the Massachusetts Institute of Technology, Trustee of the Episcopal Theological School in Cambridge, and of Wellesley College, and President of the Boston Chamber of Commerce, and Boston Commercial Club.
He took his degrees in the Lodge of Saint Andrew in 1860. While never having served the fraternity in any official position, except that of Trustee of the Masonic Education and Charity Trust, his service there was of the greatest value. He not only brought, to it a wide business experience, but served throughout with zeal and devotion.
His loss will be greatly regretted by his associates who will miss his wise counsel and unfailing kindliness. Thus there are constantly being added friends and Brothers to that great cloud of witnesses who have fought the good fight, finished their course, and held fast to their faith. These are they who have kept faith with the best traditions of our Fraternity, who have been loyal to its purposes. In the inspiring moment wherein, once again, the magic of Masonry brings them to our side, I cannot help but believe that we see our duty more clearly and find more alluring the path of Masonic effort along which the feet of our departed Brethren so bravely walked.
LINNELL, OLIVER H. 1849-1932
From Proceedings, Page 1932-207:
Right Worshipful Brother Linnell was born in Wellfeet, September 28, 1849, and died there December 8, 1932.
Brother Linnell was an undertaker and as such had a wide acquaintance throughout the Cape Cod region. He was one of those men to whom a community turns when it wants anything done and never appeals in vain. He was a Director of the Wellfleet Savings Bank and a Justice of the Peace. He had served the town as Selectman, Member of the Board of Health, Trustee of the town cemetery fund, Sealer of Weights and Measures, Constable, and Deputy Sheriff.
Brother Linnell took the degrees in Adams Lodge in 1877 and was its Master in 1887 and 1888. He served the Lodge as its Secretary from 1893 to 1926, inclusive. He was District Deputy Grand Master for the Twenty-eighth Masonic District in 1893 and 1894 by appointment of M. W. Richard Briggs and M. W. Otis E. Weld. Up to the time of his death he was a very familiar figure in Grand Lodge, where he sat as Proxy for his Lodge for many years. We shall greatly miss him.
LITCHFIELD, PARKER R. 1826-1910
From New England Craftsman, Vol. V, No. 8, May 1910, Page 295:
Brother Parker R. Litchfield, a well known member of the Masonic fraternity died at his home in Medford at nearly 84 years of age, having been born at Scituate, Mass., May 1, 1826.
Brother Litchfield had the double distinction of being among the oldest public officials in point of service in Massachusetts and also among officers of Masonic lodges. At the age of 15, Bro. Litchfield left home and came to Boston where he was employed in several positions. In March, 1876, after serving the town of Medford as clerk and holding other offices he was elected treasurer and has held the office continually until the time of his death. In all he served the town and city of Medford a little more than 45 years. He was among the oldest lodge secretaries in the state having been installed secretary of Mt. Hermon Lodge on January 11th for his 48th year. His love for Masonry was one of the distinguishing characteristics of his life. He was Secretary of Mystic Royal Arch Chapter for 13 years, and secretary of Medford Council of Royal and Select Masters 10 years. He was also a member of Boston Commandery, K. T. and the Scottish Rite bodies.
LITCHFIELD, SCOTT IRVING 1873-1921
From New England Craftsman, Vol. XVI, No. 7, April 1921, Page 197:
Bro. Scott I. Litchfield of 106 Essex Street, Cliftondaie, Mass.. was stricken with heart trouble April 8, while attending a community moving picture show, just as his daughter, Miss Lois Litchfield, was delivering a monologue in a specialty act. He was removed to the vestibule and Dr. Marv Penny Was called. Bro. Litchfield responded to first aid sufficiently to be moved to his home in an automobile. When nearing his home he suffered another attack and died shortly after he arrived at his house.
Bro. Litchfield was born in Cohasset, 48 years ago. He was a member of the Malden Lodge. A. F. & A. M., and the Malden Lodge, I. O. O. F. Besides his wife, he leaves two daughters, Gwendolyn and Lois, and one son, William, all of Cliftondale.
LITTLE, SAMUEL 1828-1906
From New England Craftsman, Vol. II, No. 4, January 1907, Page 156:''
Brother Samuel Little of Boston, the street railway magnate and banker, who was for many years at the head of the West End Street Railway previous to its amalgamation with the Elevated system, died at the Hotel Lenox, December 21.
Mr. Little was a native of Hingham, where he was born on Aug. 15, 1827. He was the son of Isaac and Sally (Lincoln) Little, his maternal ancestry running back to Samuel Lincoln, who came from Hingham, Eng., and settled in Hingham, Mass., in 1637. After completing the regular course in the public schools he completed his education at Derby Academy in Hingham. His first business experience after leaving school was as bookkeeper and cashier for Daniel & Co., Boston drygoods merchants. When the National Bank of Commerce was organized in 1850 Mr. Little became a receiving teller, and after three years left to become cashier of the new Rockland National Bank of Roxbury. On the death of the president a few years later he succeeded to that office.
Mr. Little first took an active interest in street railways in 1872, when the Highland Street Railway was organized as a rival to the then existing Metropolitan system. He was elected treasurer of the new company, and held that position until the consolidation of the corporation with the Middlesex Street Railway Company, and when all of the companies amalgamated under the name of the West End Company he became a director of that organization. With the retirement of Henry M. Whitney in 1893, Mr. Little was made president, and held that office until his retirement from active business in 1900. Mr. Little also served as president of the E. Howard Watch & Clock Company; held a like position with the Boston Lead Manufacturing Company; was a trustee of the Roxbury Institution for Savings, and one of the incorporators of the Roxbury Homeopathic Dispensary.
In 1856 and 1857 he was a member of the Roxbury common council, and for seven years, from 1861 to 1868, served on the Roxbury board of aldermen. After the annexation of Roxbury to Boston he was a member of the Boston board of aldermen for two years, the last year, 1872, serving as chairman. In 1864 and 1865 he represented Roxbury in the lower branch of the State Legislature. From 1873 until 1882 he served as one of the board of directors of public institutions in Boston, much of the time being chairman of that body.
He was a past master of Washington Lodge, F. and A. M., Past Commander of Joseph Warren Commandery, and a member of Mt. Vernon Royal Arch Chapter, taking an active interest in all things Masonic until the time of his death.
LITTLE, WILLIAM B. 1822-1867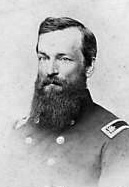 From Find A Grave entry:
William B. Little was born in Massachusetts and pursued a degree in medicine. He was initiated into Mount Lebanon Lodge, Massachusetts, on January 29, 1844. He married Sarah E. Butts, daughter of Isaac C. Butts and Abby C. (maiden name unknown) at Chelsea on October 17, 1846. He established and operated "William B. Little & Company, Druggists and Manufacturing Chemists" at Boston in 1848. William obtained a U.S. Passport at Boston on August 16, 1851, prior to traveling to San Francisco, California, where he established the Little & Company Drug Store on Montgomery Street. In 1855 and 1860, William and Sarah appear as residents at the home of Sarah's parents at Chelsea (Mass. and US Census), although William also had a second residence at San Francisco. Dr. Little was elected 1st Vice President of the San Francisco Pharmaceutical Association February 15, 1858. During the Civil War he was commissioned a surgeon at Staten Island, New York, on June 1, 1861, and mustered into Field & Staff, 32nd New York Infantry (a two-year regiment). Dr. Little was mustered out with his regiment at New York City on June 9, 1863, and a few months later accepted an appointment to the Necrology Committee, American Medical Association, at Irving Hall in New York City. On October 3, 1865, William was appointed U.S. Consul at Ciudad Panamá, Colombia (Panamá was then a province of Colombia). He arrived at his new station on October 3, 1865. While posted at Ciudad Panamá he contracted yellow fever and died. Dr. William B. Little was buried in the Foreigners' Cemetery, Ciudad Panamá. Several years after his death Sarah filed for a Civil War widow's pension in Massachusetts on July 18, 1890, and received application No. 440,300 and certificate No. 309,231.
LITTLEFIELD, CHARLES CLEMENT 1852-1934
From New England Craftsman, Vol. XXIX, No. 12, August 1934, Page 374:
Funeral services for Charles C. Littlefield. who died Thursday. July 26, at the Masonic Hospital in Shrewsbury, were held at the Waterman chapel. 495 Commonwealth Avenue. Boston. Saturday afternoon, July 28, at 2.30 o'clock, burial in Mt. Hope cemetery. He was born in North Bridgewater. Mass., July 24, 1852.
Mr. Littlefield was secretary of Joseph Webb lodge continuously since 1888. He was marshal of the lodge in 1886. He was presented with a secretary's jewel in 1913 after twenty-five years of service and received the Henry Price Medal in 1926. He was in line of officers of St. Omar Commandery, Knights Templars. 1890-1914; was a life member of the St. Matthew's Royal Arch Chapter; a member of Hyde Park Commandery; active in the Odd Fellows and other fraternal bodies, and was a member of Massachusetts Society. Sons of American Revolution.
He married Mrs. Florence Evelyn Albertson Cogswell Nov. 20, 1913. who survives him. He is also survived by a niece, Mrs. John P. Merrill of Hyde Park. His home was at Bell Rock Manor, 31 Main Street, Malden.
Brother Littlefield was one of the oldest secretaries in point of service in this country. He had a fine grasp of the essentials of Freemasonry and a host of friends who will mourn his passing.
LITTLEFIELD, CHARLES H. 1843-1927
From Proceedings, Page 1927-99:
Brother Littlefield was born in Boston January 5, 1843, and died in Shawsheen Village March 9, 1927. He went to Lawrence in 184?, spending the rest of his life there.
He was graduated from the Lawrence High School in 1860 and for one year attended the Lawrence Scientific School of Harvard University. He left college early in the second year to enlist with Company K, Forty-eighth Massachusetts Infantry and served until the regiment was mustered out, 1863.
He was the first City Engineer of Lawrence, taking office in 1874. In later years he was Secretary and afterward Treasurer of the Lawrence Board of Trade and was actively identified with the Lawrence Chamber of Commerce until age demanded his retirement. He was a member of the City Council in 1872, 1873, 1883, 1884, and 1885.
Brother Littlefield was initiated in Grecian Lodge July 5, passed August 10, and raised September 9, 1864. He was Worshipful Master in 1874 and District Deputy Grand Master for the Tenth Masonic District in 1894 and 1895, by appointments from M. W. Otis E. Weld and M. W. Edwin B. Holmes. His great service to Masonry was rendered through his secretaryship of his Lodge, an office which he held for forty-eight years, from 1877 to 1925. His interest in Masonry was broad and deep and he held membership in all the bodies, both York and Scottish. He had a large knowledge of local Masonic history and had written much upon the subject.
Brother Littlefield was an active member of the Universalist Church in Lawrence and was clerk of the society for forty-five years. He joined Needham Post, G. A. R. in 1867, and was a past Commander of it.
A Secretary of untiring industry and remarkable efficiency, a devoted Freemason, a good citizen, an upright Christian gentlenan, he leaves a place in the Fraternity and in the community which it will be hard to fill. He is survived by his widow, three daughters, and two sons.
LOCKE, HENRY ALVIN 1859-1908
From New England Craftsman, Vol. III, No. 10, July 1908, Page 361:
Brother Henry Alvin Locke died May 22d at his home in Brookline, Mass. He was a past master of Amicable Lodge in Cambridge and he was District Deputy Grand Master of the Second District. Other bodies with which lie was identified are St. Andrew's Royal Arch Chapter and Boston Commandery, Knights Templars.
LOCKE, HENRY STODDARD 1843-1906
From New England Craftsman, Vol. I, No. 9, July 1906, Page 401:
Brother Henry S. Locke a past master of Norfolk Lodge, A. F. & A. M. of Needham, Mass , was instantly killed by a train near Dedham, Mass., May 23. He was sixty-three years old aud had been in the lumber business in Needham for many years but had been in Dedham for the last two years.
LOCKE, HERBERT S. 1875-1932
From Proceedings, Page 1932-18:
Brother Locke was born in South Boston August 23, 1875, and died in Medford January 19, 1932. His business life was spent in the service of the Boston Ice Company, with which he was connected for thirty-four years.
His Masonic service was extensive and important. He took his degrees in Eliot Lodge in 1909 and was its Master in 1918 and 1919. He was District Deputy Grand Master for the Fourth Masonic District in 1925 and 1926, by appointment of M.W. Dudley H. Ferrell and M.W. Frank L. Simpson. He was also a Charter member of Samuel Crocker Lawrence Lodge in 1921.
Brother Locke was a member and Past High Priest of Dorchester Chapter, a member and Past Illustrious Master of Boston Council, and a member of Saint Omer Commandery.
He is survived by his widow and one daughter.
Brother Locke was a man of genial and kindly personality, devoted to his business, his family, and Freemasonry. His comparatively early death is mourned by a large circle of friends and is a distinct loss to our Fraternity.
LOGEE, LEPRELET 1826-1931
From New England Craftsman, Vol. XXVI, No. 12, August 1931, Page 265:
Leprelet M. Logee, aged 105 years, five months and twenty days, and believed to have been the oldest Mason in the world, died at 1.10 A. M. July 25, 1931, in the Massachusetts Masonic Home at Charlton, Mass., of hardening of the arteries. Brother Logee was a member of Granite Lodge A. F. and A. M., of Whitinsville, Mass.
Funeral services were conducted Monday, July 27, at 11 in the Masonic Home by Rev. John C. Breaker, chaplain of the Grand Lodge of Massachusetts, assisted by Rev. Dudley H. Ferrell. past Grand Master. Burial was in the family lot in Oak Grove Cemetery, Pawtucket, R. I., where officers of Granite Lodge, Whitinsville, conducted their ritual service.
In recent years Leprelet M. Logee gained widespread note as the oldest member of the Masonic fraternity in the world. Bro. Logee retained his physical activity and keen memory of events and always was an interested observer of the world's progress. On the occasion of his 101st birthday he registered strong approval of the forward march of the world in customs, invention and in the changes in women's fashions. Although he retired from active work at about the age of sixty he retained his interest in affairs, particularly in mechanical progress, and expressed the belief that the radio was the best of inventions.
He recalled clearly the events that led up to the Mexican War; how, when the Civil War started, he was marooned in the South, and how he later entered the Union lines on Sherman's march to the sea. Later he joined the ordnance department of the Union Army.
He spent his life in the textile trade, working as a boy in the cotton mills of New England and becoming an authority on the machine know to the trade as the "mule". He was one of the first Northerners to travel through the South installing the machines that later were to challenge Northern supremacy in the textile industry.
In 1848 he was married to Anna Elizabeth Tingley. Two children, twins, were born to them. Mrs. Logee and their children have died, but grandchildren and at least one great-grandchild survive. He became a Mason at Mount Vernon Lodge, Jewett City, Conn., in 1858.
LONGLEY, TIMOTHY H. d. 1849
Among the victims to the distressing and fatal epidemic which has prevailed in Millbury, the past season, was Mr. Timothy H. Longley, who was prostrated by the disease, and survived the attack but twentyfour hours. Br. Longley was highly respected in the community in which be lived, and, by the Masonic Fraternity of which be was a worthy member. The following resolutions were adopted at a meeting of Olive Branch Lodge, in which he held the office of Senior Warden.
Whereas, it has pleased Almighty God to remove from among us our much beloved friend and Brother, Timothy H. Longley ; therefore,
Resolved, That by the death of our lamented Brother, the Order of Freemasonry, and Olive Branch Lodge in particular, is bereft of one of its brightest ornaments and most useful members.
Resolved, That his honesty, uprightness, firmness and fidelity to the Institution, were alike honorable to himself and the Fraternity.
Resolved, That we deeply sympathize with his family and friends in this sudden and afflictive bereavement.
Voted, That a copy of these resolutions be sent to the family of our deceased Brother, and to the Freemasons' Magazine, for publication.
Note: This refers to an outbreak of Epidemic Typhus in winter 1848-1849; see this book for notes on the outbreak.
LOOK, WILLIAM J. 1867-1927
From Proceedings, Page 1927-101:
R.W. WilIiam J. Look was born in Vineyard Haven June 20th, 1867, and died at his home in the same town April 2nd, 1927. Brother Look was educated in the public schools of Vineyard Haven, and was by occupation a carpenter but spent the major part of his life in public service. For twenty-one years he was Chairman of the Board of Selectmen of Tisbury, and for twenty-three years Chairman of the Republican Town Committee. He also served as County Commissioner for Dukes County. He served in the State Legislature in both the upper and lower Houses. He was a member of the Constitutional Convention in 1917, and later, in 1918, was appointed by Governor McCall a member of a special commission to investigate the educational system of the state. During the war he served as County Food Administrator.
He was entered March 5, 1895, passed April 2nd, and raised May 7th in Martha's Vineyard Lodge. He was Worshipful Master of Martha's Vineyard Lodge for four years, 1904 to 1907 inclusive. In 1908 he was appointed District Deputy Grand Master for the Twenty-seventh Masonic District by M.W. John Albert Blake, and was reappointed the following year by M.W. Dana J. Flanders.
This simple record shows how thoroughly Brother Look enjoyed the confidence and regard not only of his Brethren in the Fraternity, but of his fellow citizens generally, an esteem which he deservedly won by long years of faithful and devoted service. He is survived by a widow and two daughters.
LOOMIS, SILAS W. 1842-1907
MM 1880, Union (Dorchester)
From New England Craftsman, Vol. III, No. 3, December 1907, Page 113:
Brother Silas W. Loomis, a prominent business man of Boston, died on November 1st after a long illness. He was connected with every branch of the Masonic rite, being a 32d degree Mason and a member of De Molay Commandery K. T. of Boston.
LORING, AUGUSTUS PEABODY 1915-1986
MEMORIAL
From TROWEL, Spring 1987, Page 11:
Augustus Peabody Loring, member of the Lodge of Saint Andrew, Boston, and Trustee of the Masonic Education and Trust of Grand Lodge, resident of the Beacon Hill section of Boston and of Prides Crossing, Beverly, died Nov. 27, 1986. He had been an officer and trustee of many educational institutions and organizations. A civic-minded man, he was the husband of Elizabeth J. Blake.
Treasurer and trustee of the Boston Athenaeum, one of the few "proprietory" libraries in the country, for more than 30 years, the 1807 institution caused a furor in 1979 by proposing a $5-million sale of Gilbert Stuart's portraits of George and Martha Washington to the National Portrait Gallery in Washington, D.C. The paintings had been on loan to the Boston Museum of Fine Arts for many years. Bro. Loring explained at the time that because of inflationary times the Athenaeum's $9-million endowment, much of it restricted to buying books, no longer returned enough money for operating costs or building repairs. When the City of Boston filed suit to prevent the sale a compromise was reached whereby the paintings are now displayed for alternate three-year periods at the Boston Museum of Fine Arts and the National Portrait Gallery, each institution sharing the cost of maintaining the paintings.
A native of Beverly, the son of the late Augustus P. and Rosamond (Bowditch) Loring, he was a graduate of Groton School and Harvard College and Harvard School of Business Administration. He joined his father's firm prior to the outbreak of World War II, during which he served as an officer in the Coast Guard. Brought up on the water, he cruised the Atlantic, was an avid yachtsman, and designed his boat, "Jingo." In 1983 he donated his collection of charts and views, unparalleled in this country, to the Peabody Museum. At the time of his death he was completing a bibliography of the atlas.
Bro. Loring was trustee of the Visiting Committee of Harvard University Libraries for more than 20 years; trustee of the John Carter Library at Brown University and the Wilmarth Sheldon Lewis Library at Yale University. He was or had been a trustee of Boston University, Connecticut College, Woods Hole Oceanographic Institution, Governor Dummer Academy, the Cotting School for Handicapped Children, Women's Educational and Industrial Union, the Thomas Jefferson Memorial Foundation, and Harvard Mutual Foundation. He was head of the Boston trust firm of Loring, Wolcott and Coolidge Office, Inc.
In addition to his wife he leaves a daughter, Ellen G. Loring of Cambridge; three sons, Peter B. of Boxford, Christopher B. of Minneapolis, and Jonathan B. of Prides Crossing; a brother, William Caleb Loring of Prides Crossing; three sisters, Mary Clapp of Prides Crossing, Jane Straight of Norwich, VT, and Rose Heard of The Laons, VA, and three grandchildren.
Grand Master David B. Richardson headed a delegation of Grand Lodge officers and employees at a memorial service at King's Chapel, Boston.
LOTHROP, EBEN WHITE 1811-1879
From Liberal Freemason, Vol. II, No. 10, January 1879, Page 305:
Eben W. Lothrop, for forty years a respected citizen of Chelsea, died in that city on Saturday evening, January 4th, at half-past eight o'clock. His death was caused by an accident which occurred on Friday evening. While passing down the iron steps which lead from the Post Office, he slipped, and, in falling, his head came in contact with the steps, which caused the concussion of a blood vessel. At first Mr. Lothrop did not feel the effects of his fall, excepting that it caused his head to ache badly. But later in the evening, he went to Doctor Wheeler's office for treatment, and no sooner had he arrived, than he became unconscious and never rallied.
Mr. Lothrop was born at the North End of Boston in December, 1811, and was, at his decease, sixty-seven years of age. At an early age, he was apprenticed to a Mr. Libby in Boston, who carried on the silver and metal working business, and finally succeeded Mr. Libby, adding also the business of gold beating, which he carried on in Harvard Court some forty-five years.
In the earliest stages of Freemasonry, in Chelsea, he became a member of the Star of Bethlehem Lodge of which he was Master for several years, and in 1866 he left that body to organize the Robert Lash Lodge, of which he was the first Master. He was also a member of the Chapter of Shekinah, being High Priest for four consecutive years. He was also connected with the Palestine Commandery Knights Templar, holding several subordinate offices.
In his younger days he was a member nf the old Boston Volunteer Fire Department, being clerk of a company that was located at the North End. He also held the office of Selectman and School Committeeman under the old town government, and was a member of the Hoard of Mayor and Aldermen for ten years, and an Overseer of ihe Poor nine years; Chairman of the Military and Sanitary Committee during the late war; and at the time of his death was Treasurer of the city sinking fund. Although Mayoralty and legislative honor have been repeatedly tendered him, he always declined, preferring a quiet life rather than one of excitement. He was a remarkable man, generous and kind to a fault, unselfish, and would sacrifice his own interests to do a favor. He was respected and highly esteemed bv everybody, and his loss will be keenly felt among the citizens generally. He leaves a wife and a grown up son and daughter to, mourn his loss.
It is in contemplation by the brethren in Chelsea to hold a Lodge of Sorrow in commemoration of the virtues and memory of Brother Lothrop. Such a course would be a fitting tribute to one so generally beloved, and one in which the brethren can participate in large numbers.
From Liberal Freemason, Vol. II, No. 12, March 1879, Page 383:
The following order of exercises at the commemorative service held by Star of Bethlehem and Robert Lash Lodges, F. and A. M., Chelsea, Tuesday evening Feb. 25th A. L. 5879, A. D. 1879, in memory of W. Eben W. Lothrop, Past Master, was witnessed by a large attendance of the members of the two Lodges and visiting Brethren:
Opening of the Lodges; Reception of M. W. Charles Alfred Welch, Grand Master of Masons in Massachusetts, and other Grand Officers; Music: "Welcome to Grand Officers"; Introductory Address by W. Frederick L. Cutting; Opening Hymn; Prayer by Rev. Bro. Charles H. Leonard, acting Chaplain ; Tributary Ode, written for this service by Bro. B. P. Shillaber, Music by Bro Geo. P. Blake; Memorial Discourse by R. W. Tracy P. Cheever; Hymn, music by Bro. H. M. Dow; Address by M. W. Charles A. Welch, Grand Master Closing Hymn, music by Bro. Geo. B. Blake Closing of the Lodges. The services were under the able management of the following Committee of Arrangements: R. W. Tracy P. Cheever, W. John Low, John F. Fellows, Benj. F. Dodge, Fred. L. Cutting, James Tent, Wm. D. Seely, and the whole was a fitting tribute to the memory of a brother of exalted character and reputation.
LOTTS, J(ACOB) FRANCIS 1824-1905
MM 1854, Lafayette #64, New York
Charter Member 1856, WM 1864-1865, Joseph Warren
From New England Craftsman, Vol. I, No. 1, October 1905, Page 33:
Brother J. Francis Lotts died September 5th, age 80 years. He was initiated in Lafayette Lodge, New York. He was a charter member of Joseph Warren Lodge of Boston and its Wor. Master from Dec. 1863 to Dec. 1865. He was-exalted in St. Paul's R. A. Chapter April 10, 1860 and was High Priest in 1883 and 1884. He was Knighted in Boston Commandery Jan. 11, 1865, and Eminent Commander in 1879 and 1880 He was an active and influential Mason for many years.
LOUD, FRANCIS PRINCE 1832-1924
From New England Craftsman, Vol. XIX, No. 12, September 1924, Page 369:
Funeral services were held Monday, Aug. 25, at Qulncy. Mass., for Francis P. Loud. a veteran of the Civil War. and one of the oldest Masons in the State, at his home at 98 Washington Street. Rev. John B. Reardon, pastor of the First Universalist Church, conducted the service, which was attended by many brethren and associates. Immediately afterward the officers of Rural Lodge, A. F. and A. M.. of which Bro. Loud was the oldest member, carried out their ritual, while at the grave in Mt. Wollaston Cemetery. John D. Williams and Wyman Nightingale, respectively commander and chaplain of Paul J. Revere Post, G. A. R., in which Bro. Loud had held membership for sixty-three years, held a committal service, which included the sounding of taps by a bugler.
LOVELAND, WINSLOW 1826-1908
From New England Craftsman, Vol. III, No. 12, September 1908, Page 477:
Captain Winslow Loveland, who died recently at his home in East Boston, was one of the oldest and best known men along the Boston water front. He was a native of Chatham. When he was thirteen years of age he began his career as a seafaring man, embarking on a fishing vessel. For many years he followed the sea and just before the Civil War secured a position with the Merchants and Miners Transportation Company. He held this position until his retirement which took place some time ago and in his service was captain in turn of several of the company's steamships sailing between Boston and Baltimore. Captain Loveland was a member of William Parkman Commandery, K. T., Hammatt Lodge of Masons and Mystic chapter, Order of the Eastern Star, all of East Boston.
LOVELL, CHARLES LAWRENCE 1878-1947
From Proceedings, Page 1947-193:
Brother Lovell was born in East Boston, Massachusetts, on October 31, 1878, and died at his home in Ipswich on April 9, 1947.
After graduation from the public schools in East Boston and the Melrose High School, he removed to Ipswich and entered the employ of the Ipswich Mills. In 1910 he opened a coal yard and remained in that business until his retirement, due to ill health, in 1942.
He was raised in John T. Heard Lodge on January 11, 1911, and served as Master in 1925 and 1926. He was appointed as District Deputy Grand Master for the (Gloucester) 9th Masonic District by Most Worshipful Curtis Chipman and served in 1932 and 1933.
In addition to his long and faithful service to Freemasonry, he found time for active interest in the affairs of his community, the Ascension Memorial Church, Chamber of Commerce, Ipswich Rotary Club, and a Trustee of the Lucy B. Colburn Home.
Funeral services were held at his late home on Friday, April 11 and were conducted by the Pastor of Ascension Memorial Church, followed by Masonic services by the officers of John T. Heard Lodge.
In the passing of Charlie Lovell, Freemasonry has lost a stalwart adherent, and the Town of Ipswich a useful and dependable citizen. His works will bear fruit so long as the memory of him survives.
LOVERING, WILLIAM C. 1835-1910
From Proceedings, Page 1913-212:
WILLIAM C. LOVERING was born in Woonsocket, R.I., in 1835. Having completed his school clays, he engaged in cotton manufacturing, in which he was interested all his life. He was president and acting manager of the Whittenton Manufacturing Company of Taunton, besides holding office as president and director in a large number of corporations doing business in New England.
Wor. Brother Lovering served for a short period in the Rebellion as engineer at Fort Monroe, and was retired from service an invalid. He was State Senator for two years, 1874 and 1875; was a delegate to the National Convention that nominated our Bro. James A. Garfield for President in 1880; was nominated by acclamation in the congressional convention Sept. 22, 1896, and was elected to the 55th, 56th, 57th, 58th, 59th, 60th and 61st or present Congress.
Brother Lovering was initiated in Ionic Lodge, of Taunton, Jan. 17, 1868, and became a member June 12 of that year. He was elected Worshipful Master of Ionic Lodge Nov. 8, 1871, and served two years, or until Nov. 28, 1873. Dec. 14, 1887, he was elected a member of the Masonic Education and Charity Trust for eight years from Jan. 1, 1888, but resigned that position Dec. 12, 1893, on account of the pressure of business engagements.
Wor. Brother Lovering was a person of fine presence and earnest manner. He was thoroughly posted on the business interests of the State, and was an efficient public servant. His death is a loss to the Commonwealth and the Fraternity. Brother Lovering died at his residence in Washington, D.C., Feb. 4, 1910. His remains, accompanied by a Congressional Committee, were taken to Taunton, Mass., where impressive burial services were held.
LOWE, ALBERT WILLIS 1863-1942
From Proceedings, Page 1942-235:
Brother Lowe was born in Wilmington, Massachusetts, on July 25, 1863, and died in Boston October 17, 1942.
After graduation at the Punchard High School in Andover, he entered the drug business as a salesman for a wholesale drug concern. In 1910 he purchased a drug store in Andover and continued there until ill health forced his retirement.
Since 1630, when his earliest American ancestor landed at Ipswich, his family have always taken a deep and active interest in New England, its development and its difense in the Revolution and the War of 1812. He was particularly interested in the schools of Andover and the training of the youth of the town. For several years he served as a member of the School Committee.
He was raised in Saint Matthew's Lodge of Andover on April 6, 1904, and served as Master in 1920-1922. He served as District Deputy Grand Master of the 11th Masonic District in 1924 and 1925, by appointment of Most Worshipful Dudley H. Ferrell.
He was a member of the Lawrence Lodge of Perfection and of the Massachusetts Consistory of Boston.
Funeral services were held at the Baptist Church in Andover on October 20, 1942, and the large representation of friends from educational, business, civic and fraternal circles best shows the high esteem in which he was held.
LUCAS, THOMAS DAVIE 1806-1857
From Moore's Freemason's Monthly, Vol. XVI, No. 6, March 1857, Page 190:
Whereas, it hath pleased the Great Disposer of events to call our worthy and beloved Brothers Alvord Chase and Thomas D. Lucas, from labor to refreshment and rest, therefore
Resolved, That we inscribe this affectionate testimonial of their many virtues upon the records of our Lodge, even as they are already inscribed upon the fleshly tables of our hearts, that we will cherish their memories and emulate their virtues until we shall be called to follow them within the veil.
Resolved, That we respectfully tender our sympathies to their surviving and bereaved families and ask permission to mingle our griefs with theirs, over the graves of our faithful and beloved Brothers.
Resolved, That a copy of the foregoing resolutions be sent to the families of the deceased, and also to Brother Charles W. Moore for publication.
Respectfully submitted,
Moses S. Thomas,
Robert C. Topham,
Timothy Ingraham,
Committee
LUTHER, SLADE 1801-1878
From Liberal Freemason, Vol. II, No. 7, October 1878, Page 223:
Slade Luther was born in Swanzey, Mass., in 1801, and died in Chelsea, Mass., August 30, 1878. He was made a Mason in Columbian Lodge of Boston, Dec. 7, 1843, and became a member of it March 7th following. He was made a Royal Arch Mason in St. Paul's Chapter in Boston, dimitted and became a Charter Member of the Chapter of the Shekinah in 1856, and its Treasurer. He was a petitioner for, and a Charter member of Palestine Commandery in 1859, became its Treasurer and so remained until and including 1875. Brother Luther was unobtrusive, strictly honest, and much beloved by his brethren and companions. His funeral took place yesterday afternoon September 1st from the Central Congregational Church, which was well filled, including the Palestine Coinmandery Knights Templars, in Templar costume, about 100 Knights in line under Eminent Commandei James Donaghy, accompanied by the Metropolitan Band, Royal Arch Chapter of the Shekinah under High Priest Philip Ilsley, delegation of twenty from the Columbian Lodge of Free and Accepted Masons, Boston; delegation of the Massachusetts Charitable Mechanic Association, aged master builders of Boston, master mechanics of Chelsea, aged friends of the deceased, Past Commanders of the Palestine and Past officers of the Royal Arch Chapter. The Grand Commandery and Massachusetts and Rhode Island was represented by the Grand Generalissimo William H. Kent. The funeral services were conducted by the Rev. C. H. P. Nason and the Rev. Edward Otheman of Chelsea, formerly a Methodist clergyman. The latter spoke as regards the well known standing of the deceased for honesty and fair dealings in all his business transactions. At the close of the church Bsrvice there were Masonic services, under the charge of M. E. Hommander Donaghy and Prelate J. P. Payson of the Palestines. The remains were interred in Garden Cemetery.
---