MAOtherBrothersJ
From MasonicGenealogy
JACKSON, GEORGE MELLOR 1898-1980
COUNCIL OF DELIBERATION
From Proceedings of the Massachusetts Council of Deliberation AASR NMJ 1982, Page 24:
Ill. George Mellor Jackson, 33°
Born in Fall River, Massachusetts, July 16, 1898
Died in Fall River, Massachusetts, July 4, 1980
Ill :. George Mellor Jackson, the son of William and Hannah (Wilde) Jackson, was born in Fall River, Massachusetts, July 16, 1898, and died in Charlton Memorial Hospital, Union Site, Fall River, Massachusetts, July 4, 19 80. In 1924 he married Mildred M. Murray who survives him together with a daughter Mrs. Mary Lou Phalen, and three grandchildren.
He was educated in the Fall River Public Schools and attended Washington Preparatory School and George Washington University, Washington, D.C. He was a veteran of World War I.
He was administrator of the former Union Hospital and served in a number of other capacities at the hospital. He started out as hospital treasurer in 1938, a position he held until he retired. He was also business manager and became assistant administrator in 1942 before being appointed administrator in 1966. He retired in 1969.
At the time of his retirement Ill. Bro. Jackson became a mem­ber of the board of trustees and continued to serve on the board of the Charlton Memorial Hospital until his death.
He held a number of memberships in hospital organizations. He was a member of the Massachusetts Hospital Association, of which he was formerly a trustee; the American Hospital Association, American College of Hospital Administrators, South Shore Hospital Council of which he was former president; charter member and former secretary of the Mental Health Area Board of Fall River, and secretary of the board of governors of the Fall River Diploma School of Nursing until that group dissolved.
Additionally, he served at one time as president of the Hospital Administrators Council of Fall River, and was the first president of the Dr. John C. Corrigan Foundation of Fall River.
Ill. Bro. Jackson was well-known in Masonry, having been a 60 year member of Mount Hope Lodge, A.F. & A.M., Fall River, which he had served as Worshipful Master for two terms, in 1928 and 1974, the latter term to allow him to serve at the 150th anni­versary of the Lodge. He was also recognized as a 50 year Past Master of his Lodge. He served as District Deputy Grand Master of the Fall River 30th Masonic District and as Master of the 27th Lodge of Instruction of Fall River.
In 1951 Ill. Bro. Jackson received the Joseph Warren Medal for distinguished service to Masonry, and on September 30, 1964, he was made a 33rd Degree Mason of the Ancient Accepted Scottish Rite.
He was a member of the Scottish Rite Bodies of Fall River which include Fall River Lodge of Perfection, Samuel C. Lawrence Council Princes of Jerusalem, St. Andrew Chapter of Rose Croix and Old Colony Consistory of which he was Past Commander-in-Chief. He was also a member of Massachusetts Consistory. He was an honorary member of Watuppa Lodge, A.F. & A.M. of Fall River, and a Mem­ber of the Old Colony Past Masters Association.
Masonic services were held Monday evening, July 7, 1980, at the Hathaway Home for Funerals, Fall River. Funeral services were held at the Home on Tuesday, July 8, followed by funeral services in Church of the Ascension, Fall River, where he had served many years as a lay reader.
Interment was in Oak Grove Cemetery, Fall River.
JACKSON, WILLIAM H. 1833-1915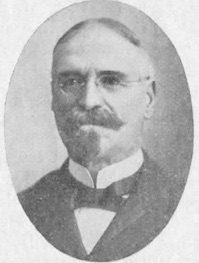 From New England Craftsman, Vol. X, No. 4, January 1915, Page 135:
In his latter years Capt. Jackson was well known among his friends as an amateur painter of considerable distinction in both oil and water colors. His talent in this direction was such that there is little doubt that if he had taken it up seriously earlier in life he would have attained eminence in the art world.
He was a member of Columbian Lodge. He was a Royal Arch Mason, a member of Boston Council, of St. Bernard Commandery,— of the latter he had been prelate several years. He was a member of the four bodies of the Scottish Rite meeting in the Boston Masonic Temple. His funeral was December 18, at the Church of the Advent which was crowded with the friends of the deceased.
JACOBS, EDWARD FOSTER 1848-1938
From New England Craftsman, Vol. XXXIII, No. 9, May 1938, Page 14:
Edward Foster Jacobs, a familiar figure to Craftsmen meeting in Masonic Temple, Boston, died Sunday, May 29, 1938, in his 90th year.
Brother Jacobs was tiler for 15 lodges and two commanderies meeting in the Temple for many years, and his unvarying good humor and fraternal friendliness made for him a host of friends who will miss his presence at the "outer door."
Cheery of spirit and thoroughly versed in the duties of his office, he was a "landmark" to thousands. His virtues will be long remembered.
Masonic services were conducted by officers of Boston Commandery, Knights Templars, at the Brighton avenue Baptist Church in Brighton. Burial was in Union Cemetery in Hanover.
Born in Boston, he joined St. John's Lodge in Boston in 1878. He wis a member of the Scottish Rites of Boston.
JACOBS, JOSEPH, JR. 1828-1906
From New England Craftsman, Vol. I, No. 7, April 1906, Page 235:
Brother Joseph Jacobs, president of the Hingham National Bank, died at his home in South Hingham, Mass., March 4. He was born in Hingham Dec. 8. 1828. At the age of sixteen he began the manufacture of edge tools with his father, under the firm name of Joseph Jacobs & Son, and upon his father's death succeeded to the business, and continued it until 1878. when he sold out. For twelve years he was the agent for an investment company. He represented Hingham in the Legislature in 1881, 1882 and 1883. He was a member of the Old Colony Lodge. A. F. & A. M.; had served on the school committee several terms, and for many years was a vice-president of the Hingham Agricultural and Industrial Society.
JAMES, IRVING HENRY 1915-2008
COUNCIL OF DELIBERATION, 2009
From Proceedings of the Massachusetts Council of Deliberation AASR NMJ 2009, Page 23:
Ill. Irving Henry James, 33°
Born in Peabody, Massachusetts on July 4, 1915.
Died on August 3, 2008.
Ill. Irving Henry James, 33° was born in Peabody, Massachusetts on July 4, 1915. He was a planner by profession and previously worked as a tool and die maker.
Ill. Brother James was raised a Master Mason in Jordan Lodge in 1944. He completed the degrees of the Scottish Rite in the Valleys of Salem and Boston. He served as Thrice Potent Master of Sutton Lodge of Perfection from 1979 to 1981. He was cre­ated a Sovereign Grand Inspector General, 33° Honorary Member of the Supreme Council on September 30, 1981 in Philadelphia, Pennsylvania. He departed this earth on August 3, 2008.
JAMES, WILLIAM McCULLY 1880-1942
From Proceedings, Page 1942-174:
Brother James was born in Richmond, Virginia, in 1880, and after attending Johns Hopkins University for a time, entered the University of Virginia and received there the degree of Doctor of Medicine in 1906. Immediately thereafter he left for the Canal Zone, where he made his home until his death on July 10, 1942. Recognized as a world authority upon tropical diseases, he became widely known both in the States and in England by reason of writings and his addresses upon this branch of medicine. He held many offices in numerous Medical Societies in Central America as well as in the United States and England.
He received his degrees in Freemasonry in Sojourners Lodge in Cristobal in 1914. Three years later he became one of the organizers and a Charter member of Darien Lodge in Balboa, serving it as Master Under Dispensation and as Master under Charter in 1921. He served in the District Grand Lodge of the Canal Zone as District Grand Marshal and as District Grand Senior Warden. At his death he was a member of our Committee on Recognition of Foreign Grand Lodges, having for many years given us the benefit of his unexcelled knowledge of Central and South American Masonry.
He was a member of all the York and Scottish Rite bodies and in October 1920, six years after he became a Master Mason, he received the Honorary 33d Degree in the Southern Jurisdiction. Later he served as Deputy of the Supreme Council of the Southern Jurisdiction for the CanaI Zone, but resigned the office in 1932, though this did not betoken any lessening of his interest in matters Masonic.
He came to Boston on numerous occasions, usually when attending some medical convention here or elsewhere in the States. Our records disclose that in September, 1923, he attended our Quarterly Communication and addressed the Grand Lodge "most entertainingly and instructively upon Masonic conditions in Central America and the northern part of South America."
Perhaps if I should read to you a part of a letter which I have received from Most Worshipful Melvin M. Johnson (who regrets that he cannot be here today) you will have a better picture of Dr. James. Brother Johnson said in part:
"Bill James was a remarkably able man both medically and Masonically. He was the most profound student of Freemasonry and the most thoroughly acquainted with it and its personnel south of the United States of any Brother in the Craft. lt was for that reason that I suggested his appointment and continuance on the Committee on Recognition of Foreign Grand Lodges. Billy was of inestimable value on that Committee not only on questions of recognition but as a sort of Masonic Moses to our Brethren south of the line. South of Mexico, at least, his advice was almost invariably followed and he kept things remarkably clear of schisms. Grand Lodge Freemasonry owes a great debt to him. Moreover, he was a student of ritual and but for his busy and brilliant career he would have written something worthwhile as the results of his study and research. His death is a shock to me and a loss to the Craft."
JANSEN, DeWITT C. 1842-1894
From Proceedings, Page 1894-141:
The Recording Grand Secretary stated that, by the kindness of Brother H. Mason Perkins, a former member of Ancient Landmark Lodge, of Shanghai, China, he had this day received a copy of The China Gazette, of the 7th of November last, containing an account of the sudden death of the District Deputy Grand Master of our China District, R.W. De Witt Clinton Jansen.
It occurred on the evening of the 6th of November, under peculiarly startling and tragic circumstances. He was presiding at the installation of the officers of Ancient Landmark Lodge. The exercises commenced a little before nine o'clock, in the preseuce of about sixty Brethren. He completed the installation of the Worshipful Master, which he had conducted in a very impressive manner. It was observed, however, that his memory seemed to fail him once or twice, and he made one or two trifling mistakes, which he noticed himself and called to the attention of the English District Grand Master, who sat near him and who assured him they were scarcely noticeable.
The Senior and Junior Wardens were presented, and the ceremony was about to be resumed, when Bro. Jansen suddenly fell back in his chair, gave one. or two gasps for breath and became unconscious, Two physicians sprang to his assistance and labored assiduously to restore animation, but in a few moments they were obliged to announce to the anxious group that life was extinct, death being due to failure of the action of the heart.
Bro. Jansen is described as a man of an open, genial, generous nature, straightforward, public spirited and charitable. His counsel and his purse were often drawn upon by the embarrassed and the needy, who found in him a wise and sympathetic friend. For the last ten or fifteen years he has been foremost in every public undertaking in Shanghai. No foreigner was better known or more deservedly popular throughout China.
He was born in the State of New York, and had he lived two days longer would have completed his fifty-fourth year. He went to China about thirty years ago, and was for several years employed in the Imperial Maritime Customs. He afterwards became the proprietor of the Astor House, an unpretentious tavern, which his enterprise and energy transformed into a magnificent hotel. He filled for several years the position of Vice Chairman of the Municipal Council and Chairman of the Watch Committee, at the same time taking an active interest in the Shanghai Public School, the Library, the Museum and several other public institutions.
He was probably made a Mason in one of the Lodges in China, under the jurisdiction of the Grand Lodge of England. He served Ancient Landmark Lodge as W. Master and as Treasurer, and had held the. office of District Deputy Grand Master of China for two years, by appointment of the Grand Master of Massachusetts. He enjoyed the highest respect and esteem of the Brethren of every Masonic jurisdiction represented in that country.
He was born on the 8th day of November, married on that day four and twenty years ago, and on the last anniversary his Brethren consigned his mortal remains to the grave. The funeral services were held in the Lodge-room where he died, and were attended by about two hundred and fifty of the Fraternity. He has left a widow and sons and daughters, all of whom have the deepest sympathy of the whole foreign population of the city which he had served so long and faithfully.
JEFFRIES, JOHN, JR. 1744-1819
Note: See History of Mass Lodge pp 76, 124
From New England Craftsman, Vol. XIX, No. 1, October 1923, Page 26:
JOHN JEFFRIES - AN EARLY BOSTON MASON
By Prof. Gilbert Patten Brown, Ph.D., LL. D.
From the very earliest of Colonial times to the meeting days of the so-called "20th Christian Century" has Boston, Mass.. been the seat of West rn Culture and the production of great art. Here resided many warriors even previous to the arrival of Major Henry Price in the town with authority from England to establish lodges of the time-honored brotherhood.
Here resided the writer's ancestors on both paternal and maternal lines. When Boston was Puritan and the Colonial fathers were religious and thrifty.
During the Colonial and Revolutionary periods Boston gave the world many great and distinguished men in all walks of life. One of the most distinguished of his class and profession was John Jeffries, who was born in Boston January 5, 1744, son of David and Sarah Jeffries. His early education was obtained at the public schools of Boston.
The honor of having been with the first ut to cross the English channel belonged John Jeffries, a Bostonian, and graduate of Harvard University. Young Jeffries went to Scotland to attend lectures, after he had fitted himself for practice with Dr. James Lloyd of Edinburgh. His degree was conferred upon him by the University of Aberdeen, Scotland, in 1769 with the title of Doctor of Medicine.
Though his father was a devoted patriot, Jeffries was a Royalist. His affection for the mother country had been strengthened by his relations and friendships in England. While the battle of Bunker Hill was in progress Jeffries stood on Copps Hill with a group of British soldiers and watched it; and it was he who identified the body of General Warren in the spring of 1776 on Breed's Hill, where it had been felled on June 18, 1775.
Jeffries like such Bqstonians as John Hancock, Joseph Webb, Samuel Adams, Paul Revere, Joseph Warren, Peter Faneuil, Henry and James Otis, was a Freemason. Our subject was made in the celebrated Lodge of St. Andrew of Boston.
June 1, 1773, in Boston. Dr. Jeffries married Miss Sarah Roads. She was a belle of some note and of literary standing of her lime.
Dr. Jeffries went with the British forces to Halifax and later was made an officer in England.
He came back with the British and served before Savannah and Charleston. He left his wife and children in England under charge of Benjamin Thompson, Count Rumford.
The news of his wife's death sent him back to his children and for some ten years he practiced in London.
During these years he had become deeply interested in the experiments of scientific men in England. He had watched the work of Francois Blanchard, the Frenchman, who had distinct ideas as to how a practical balloon might be conatructed. He went with Blanchard on his aerial vovage, Nov. 30, 1784, and it was immediately after this that the two planned to try a crossing of the English channel.
Blanchards's balloon was fitted with wings ami a rudder, and both men felt confident that it could be readily directed. They decided to make their start from the cliffs of Dover, near the castle, and selected Jan. 7, 1785, for it.
Amid wild cheers and shouts from crowds of people, the start was made at 1 p. m. with 80 pounds of ballast, and they had to throw out 50 pounds of this. All went well until they began to approach the coast of France. Then the balloon began to sink so rapidly they had to strip the car. Finally they were over the laud and sweeping across a forest. Again the balloon began to descend: with an anchor Dr. Jeffries caught a tree, and at 3 p. m. they let out the gas and settled easily and safely.
They arrived at Paris Jan. 11 and then began a series of festive affairs. They were presented to Queen Marie Antoinette, who said to Dr. Jeffries that she regretted she did not know English well enough to converse with him. Jeffries also met the beautiful Princess Lamballe at the Palace of Versailles; and he dined with Commodore John Paul Jones at Dr. Benjamin Franklin's in the suburb of Passy. Several French Warriors then greeted him.
Although he was in the gay whirl of fashionable life and a hero of the hour, the doctor found time to visit the Paris hospitals and to make a study of the work of noted French physicians and surgeons. When ho came back to Boston in 1789 and settled to practice his profession lie brought many advanced ideas for hospital service.
He died in Boston in 1819. His friends were many. In the Lodge of St. Andrew, the rich and the poor met, upon the same ground and broke bread at the same banquet board. His father was also a Mason.
In the healing art Dr. Jeffries stood high in his day.
JEWETT, NATHANIEL 1841-1903
From Liberal Freemason, Vol. XIII, No. 10, January 1890, Page 316:
Brother and Sir Knight Jewett, whose portrait we present, was made a Master Mason in Hope Lodge, Gardner, Mass., November 8, 1870, a Companion in Thomas Royal Arch Chapter, in Fitchburg, April 23, 1873, a Knight Templar in Jerusalem Commandery, also of Fitchburg, April 15, 1875, and a Royal and Select Master in Hiram Council, Worcester, Mass., May 23, 1883.
He has held the various positions of Junior Warden, Captain General, Generalissimo, and Eminent Commander, in the Commandery, serving in all a term of nine years continuously. During that period he was present at every conclave when the Commandery was opened for work. His absence was limited to six times, and these were occasions when the Commandery was not opened for work.
This is a most commendable and exceptionable record, when taken in connection with the fact that attendance involved sixteen miles of travel between his home in Ashburnham, and Fitchburg. Add to this the difference in elevation of about six hundred feet between the latter and former place ; a road at times exceedingly rough, by reason of change of seasons and the weather; the encountering of storms often severe, together with the fatigue consequent on these, and it will be seen that in attending to the duties of office, he set an example of courage and fidelity, emphasized by promptness, that the members of the Commandery might well emulate, even though they might not be able to excel or to equal it. To all this personal work must be added the possible loss of practice in his profession as a physician, the expense incurred during these years, and the wear on his naturally robust health ; then the sacrifices he made to support the interests of the Commandery will be appreciated at a truer value.
He was the first to secure Life Membership in the Commandery in which he was installed Eminent Commander, November 13, 1884, by Past Eminent Sir Wyzeman Marshall, of Bostoli Commandery. The position of Eminent Commander secured him membership in the Grand Commandery, and an examination of the printed proceedings of that body shows him to be one of the most regular attendants at its conclaves. Indeed his attendance has been exceptionally regular since 1881, commencing when he became Captain General.
At the Conclaves of Jerusalem Commandery, his presence is counted upon; and his readiness to help in the business of the Body is prompt and efficient, if any officer chances to be absent, Dr. Jewett need not to be solicited to occupy the vacant place. He acts with cheerfulness, encourages with kindly words, imparts of his knowledge to those who need it, and necessary adds to the pleasure of the meetings in the line of Masonic Bodies wherein he is a member.
On September 26, 1887, he received the degrees in Boston Lodge of Perfection; October 14th, he passed through Giles F. Yates Council, Princes of Jerusalem; October 21st, through Mt. Olivet Chapter of Rose Croix, and completed his advance in the A. and A. Rite, December 23, 1887, in Massachusetts Consistory.
Our brother is a member of several fraternal and benevolent associations, other than Masonic, but of these it is not necessary to speak in greater detail.
Nathaniel Jewett was born in the City of Boston, Mass., March 10, 1841, where he attended the public schools with much credit.
He studied medicine in Boston and in New York, graduated in both cities, and commenced the practice of medicine in 1871. In the various medical societies of which he is a member, he has held offices of honor and trust, from the lowest to the highest. In 1872 he accepted the office of Instructor in a New York College, but sickness prevented his removal to that city; his resignation was given with regret, and reluctantly accepted. The result has been highly beneficial to his place of residence and vicinity, where he has continued to practice medicine and surgery successfully and busily. His patients are his friends; these and his neighbors have a kind word for Dr. Jewett, whose genial face gives a proper expression of his personal attributes and character.
JOHNSON, BENJAMIN 1821-1906
From New England Craftsman, Vol. I, No. 5, February 1906, Page 182:
Benjamin Johnson, a prominent market man and well known Mason, died January 22 at the advanced age of eighty-four years, He was a Mason for many years, having joined Bethesda Lodge of Brighton, Mass., more than a half century ago.
JOHNSON, C(LAES). EVAN 1903-1988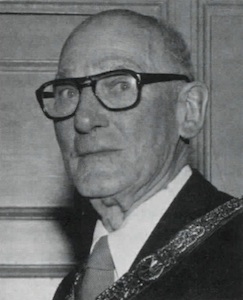 NOTES
''From '''TROWEL''', February 1984, Page 5:''
'''Grand Tyler Retires'''
The four-score years of Worshipful C. Evan Johnson reached a pinnacle December 14, 1983 when Grand Master J. Philip Berquist presented the retiring Grand Tyler with the Henry Price Medal.
A native of Norwood, Mass., and a graduate of Colby College, Waterville, Maine, Brother Johnson spent most of his life in the fields of education and recreation as a teacher, coach and administrator.
Attached to the Air Force during World War II, his service began in May of 1942 and closed in December, 1945, as Executive Officer of the 359th Bomber Squadron that was based in England.
Raised in Norumbega Lodge, Newtonville, in 1937, he was the Master, 1950-51, and District Deputy Grand Marshal of the Brighton Fifth District, 1952-53. He is a charter member of the Masters Lodge and affiliated with the York Rite and Scottish Rite Bodies.
Brother Johnson is the Representative of the Grand Lodge of Missouri near the Grand Lodge of Massachusetts. He had first been appointed Grand Tyler in 1970.
"My Masonic years have been years of happiness and pleasure," sums up the story of Brother C. Evan Johnson.
JOHNSON, FRANK PHILIP 1871-1943
From Proceedings, Page 1943-19:
Brother Johnson was born in Bozrah, Connecticut, on August 30, 1871, and died suddenly in Springfield, Massachusetts, on January 25, 1943.
Until his retirement in 1941, due to ill health, he was station agent for the Boston and Maine Railroad at Chicopee, Massachusetts, which position he had held for over forty years.
He was raised in Chicopee Lodge on March 26, 1912, and elected Worshipful Master for the years 1917 and 1918. On May 23, 1922, he became a Charter Member of Samuel Osgood Lodge of Springfield and also served this Lodge as its presiding officer in 1923 and 1924. He became District Deputy Grand Master of the Chicopee 18th District in 1940 and 1941, by appointments of Most Worshipfuls Joseph Earl Perry and Albert A. Schaefer.
His interest in the bodies of the York Rite is shown by the following list of offices held by him: Past High Priest of Unity Royal Arch Chapter, Past District Deputy Grand High Priest of the 5th Capitular District, Past Illustrious Master of Springfield Council, R. & S. M., and Past Commander of Springfield Commandery No. 6, K.T. He was also a member of all the Scottish Rite Bodies in Springfield,
We regret, as does his host of good friends, the passing of this kindly Brother and drop a sprig of Acacia to his memory.
JOHNSON, HERBERT FRANCIS 1934-2010
COUNCIL OF DELIBERATION, 2010
From Proceedings of the Massachusetts Council of Deliberation AASR NMJ 2010, Page 22:
Ill. Herbert Francis Johnson, 33° DSA
Born in Boston, Massachusetts, on October 7, 1934.
Died on February 10, 2010.
Ill. Herbert Francis Johnson, 33° was the son of Carl and Marion (Brown) Johnson. He was educated in the Worcester public schools and graduated from New England School of Accounting in 1960. He was employed as a wire manufacturer for over 20 years, with prior employment as a traffic and shipping manager. He served in the United States Army, assigned to the Special Task Force.
On January 25, 1958, at Worcester, Massachusetts, he was united in marriage to Rose Marie Anderson, who survives along with a son, Scott.
He was a member of Burncoat Baptist Church in Worcester, where he served as chairman of the deacons; treasurer; Sunday school superintendent; and member of the finance committee. Civically, he served as accountant for the Sterling Housing Authority from 1972 to 1976; treasurer for the AIS War Dance Society; and was actively involved with the Boy Scouts of America, where he was awarded the District Merit Award; and the American Indian Society, where he received the Peter Reidy Memorial Award.
Ill. Brother Johnson was raised a Master Mason in Morning Star Lodge, A.F. & A.M. in Worcester, on May 15, 1962 and served as Master in 1974 and treasurer for many years. He completed the 4th through the 18th degrees of the Scottish Rite in the Valley of Worcester on April 5, 1965 and served as Sovereign Prince of Goddard Council, Princes of Jerusalem. He completed the consisto­rial degrees in the Valley of Springfield. He was a dual member of Massachusetts Consistory in Boston. He also served the Mass­achusetts Council of Deliberation as treasurer. On September 27, 1988, he was created a Sovereign Grand Inspector General, 33° Honorary Member of the Supreme Council at Grand Rapids, Michigan. He was a member of Melha Temple, A.A.O.N.M.S.
Masonic Services were conducted at the Nordgren Memorial Chapel in Worcester, on Monday, February 15, 2010.
JOHNSON, JACOB 1831-1906
From New England Craftsman, Vol. I, No. 7, April 1906, Page 235:
Brother Jacob Johnson, a veteran conductor of the Boston & Maine Railroad, died at his home in Newburyport. Mass., March 10. He was born in Durham, N. H., Nov. 15, 1831. Nearly fifty-six years ago he entered the employ of the old Eastern Railroad. Forty years ago he was placed in charge of a train running from Newburyport to Boston. Faithfully and conscientiously he performed his duty, and he pointed with pride to the fact that the company never had to pay one dollar for injury to person or property through any mistake or carelessness on his part. He never retired from the employ of the Boston & Maine Railroad, although, owing to illness, he had not run his train since March 15. 1905.
He was for many years widely known in musical circles. He had a rich bass voice, which had been trained by the best teachers of his day. In church choirs of Newburyport and other cities as a solo singer he enjoyed considerable distinction. When the new railway bridge was completed at Newburyport a number of railroad people and newspaper men went from Boston to assist at the dedication. On the site was a large diving bell, capable of accommodating about twelve persons. Mr. Johnson was one of those who made the descent in it to the bottom of the river, and there, at he request of his companions, he sang Rocked in the Cradle of the Deep. Mr. Johnson was a member of Warren Lodge of Masons of Amesbury and King Cyrus Chapter and Newburyport Commandery, K. T. He leaves his wife, two sons, and one daughter.
JOHNSON, JOHN ANDREW 1812-1907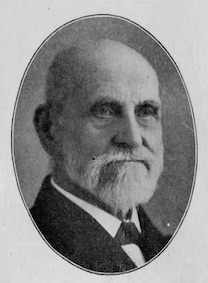 From New England Craftsman, Vol. III, No. 1, October 1907, Page 37:
Brother John A. Johnson, one of the oldest Masons in Massachusetts, died October 8, 1907, being within twelve days of ninety five years of age. He was born in Sweden, October 20, 1812.
Brother Johnson was the oldest Mystic Shriner in the world and one of the oldest Knights Templar.
He was a prominent figure in the recent twenty-fifth anniversary celebration of Aleppo Temple, of which he was a noble, and at the parade of the Knights Templars in San Francisco in 1904, enjoyed the dis tinction of being the oldest man in the parade line.
Brother Johnson came to this country at the age of 16. He was a sailor at first and followed thai calling 14 years. He then learned the tin smith and sheet iron trade. He was in business fifty years, retiring in 1892.
He was a member of the Mass. Charitable Mechanic Association, a member of The Massachusetts Lodge, A. F. & A. M., St. Andrew's Royal Arch Chapter, Boston Council and De Molay Commandery K. T. and had taken the degrees of the Lodge of Perfection.
Brother Johnson found great enjoyment in his Masonic affiliations and was one of the most regular attendants at the meetings of the bodies with which he was connected. He will be missed by a large number of brethren by whom he was esteemed for his manly character and cheerful disposition.
JOHNSON, JOSEPH PROSPER 1814-1891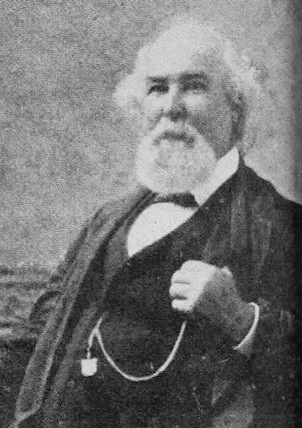 From TROWEL, Fall 1983, Page 14:
Joseph Prosper Johnson: Good Mason, Citizen; by LeRoy E. Atkins
The long and distinguished history of King Hiram's Lodge of Provncetown (1795) reveals many outstanding and committed men to the Craft and the communities they served. Rt. Wor. Waterman Crocker is remembered for keeping Freemasonry during the anti-Masonic era. He was Master 12 years, 1835-47. Grand Lodge recognized his efforts through the appointment of district deputy. Elijah Smith was a founding father of the First National Bank, now called Shawmut Bank of Cape Cod. John M. Crocker, a physician, founded the Provincetown Advocate in 1869. The paper is still published. William H. Young established an insurance agency, served a half century with the Seamen's Savings Bank and! founder of the Provincetown Art Association. George F. Miller of the B.H. Dyer and Co., was-president of Seamen's for 34 years and town moderator for 20 years. Rt. Wor. George S. Chapman was assistant postmaster and Lodge secretary for 16 years. Twelve Masters of the Lodge have been selectmen while 53 others served the town in other capacities. The town has gained from the concern the Craft.
Joseph Prosper Johnson appears to stand tall among the others. Born in Connecticut, July 18, 1814, he came to the Cape's tip end town at age 17, where he and a brother were apprentices at sailmaking. Confident he knew his new trade well, Johnson went into business for himself forming the Hilliard-Johnson and Co., grocers and ship's chandlers. That firm was followed by Johnson and Cook, vessel fitters and packers and dealers in cod and mackerel fish.
Johnson married a Polly Cook on April 27, 1835, but no records show if had been the daughter of his business partner. Johnson was raised in King Hiram's Lodge April 3, 1848, was elected Master in 1850. He resigned four years latej reelected in 1858, serving until 1864. When Brother Johnson left the East of his Lodge he was appointed District Deputy Grand Master. He was a charter member of Joseph Warren Royal Chapter and was later High Priest. He also served as District Deputy High was a member of Boston Commandery, Knights Templar.
In 1845 Bro. Johnson was elected selectman and overseer of the poor for Provincetown, serving four consecutive ms. He was the representative to the Massachusetts General Court for eight terms and served one term in the state senate. He was town moderator for 27 consecutive years. His expertise as the town's best statesman was recognized when the Commonwealth levied its first taxes on the town. Embittered residents sent him Boston to fight for their opposition, giving him seven dollars for expenses. Told to keep an accurate account, he was instructed to return to the town any unspent money. No record shows if any money was returned. A whaling ship was boarded in Boston and Brother Johnson was dropped off at Race Point. His mission had succeeded; he led the fight to have the tax cut in half.
He was a member of the Boston Board of Insurance Underwriters for 20 years. He joined in the formation of the town's first bank in 1854 and led to the appointment of cashier Elijah Smith, a fellow lodge member. Other Lodge members on the board of directors tided Nathaniel Holmes and Joshua Bowley.
Brother Johnson pointed out the need the extension of the Cape Cod railroad to Provincetown. Directors of the bank negotiated a loan with the town, and as town moderator, he directed the committee to meet with railroad officials. The first train reached town July 12, 1871, with President Ulysses S. Grant among the passengers.
With his energies knowing no limitations, Brother Johnson gave the town its fire engine and a clock for the town hall.
Lodge records show he was a trustee until 1891. 
Following a short illness he died April 28 of the same year. He
: to see his son, William
 Wallace Johnson, raised in 1892. The
 son was Master in 1894.
JOHNSON, PAUL HUGH 1939-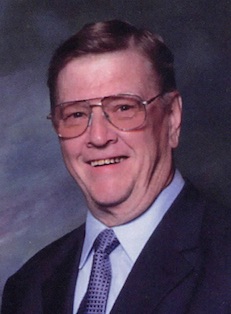 BIOGRAPHY
From TROWEL, Summer 2005, Page 10:
When a person suffers a potentially debilitating illness such as a stroke, his first priority is to survive it. Then, to learn how to work around the functions he's lost, such as speech, mobility, and dexterity, and attempt to get along in life as best he can. Probably one of the last things most people would attempt is to become a clown! After all, there's makeup to apply, a costume to don, large shoes to lace up, a whole mantra of skills to learn and a mindset of trying to have fun. The obstacles of clowning, while large, didn't stop Bro. Paul H. Johnson of Golden Fleece Lodge in Lynn from doing just that.
Bro. Johnson was raised in 1964 in Hiram Lodge #101 in West Rutland, Vermont, and affiliated with Golden Fleece Lodge in 2001. He joined Masonry after his discharge from the Navy, while living in Vermont and attending the General Electric Apprentice Course in Lynn. But it was no April Fool's joke when on April 1, 1995. one day after returning from a business trip, he suffered a major stroke leaving his right side paralyzed.
He comes from a Masonic family, with his cousins and late father all being Masons. Bro. Johnson always wanted to become a Shriner; but following his stroke, he had to learn to walk, talk, and use his left hand with dexterity. These were tremendous obstacles for anyone to overcome by themselves. But Johnson persevered and eventually became a Shriner.
His daughter Terri was best friends with Kim Sawin, the daughter of Wor. Peter Sawin, also known as "Coach" the Clown. Coach was a "clown's clown" and once they were introduced by their daughters. Coach provided the motivation for Brother Johnson to come to Aleppo and join the Clown Unit as "Lefty." They quickly became close friends, bonding as strongly as had their daughters. But during the initial interview. Bro. Johnson said he couldn't do anything — he couldn't put on makeup, which is essential to a clown's identity; he couldn't tie his shoes; couldn't march in parades; couldn't make balloons, and couldn't do magic. Most of the clowns said he'd never make it as a clown. Of the four who appeared for the interview that night, Lefty is the only one who is an active clown today. He didn't expect any favors from the unit. With the support and encouragement of his wife, Maureen, he has learned to apply makeup, he has designed his own costumes, he can make a balloon animal —all with one hand — and he has the energy to overcome almost any obstacle.
Coach became Bro. Johnson's mentor during the education process until Wor. Bro. Sawin's untimely passing that October. Another setback came on April 1st in 2003, when he underwent bypass surgery. Lefty had the drive and determination to overcome this setback as well. The clowns have been watching out for him instead of just watching him, especially when, three weeks after his surgery, he performed at the annual Aleppo Shrine Circus. He knew he had to overcome his disabilities. He could do it!
He is always open for new ways to achieve the desired results, even though it may take much longer than for those without a disability. Bro. Johnson's new life as Lefty, he says, now gives him a new goal and a new cause. One of the toughest things he said he has ever done since his stroke was to visit the Shriners' Burns Hospital in Boston as a clown, and seeing the children in their condition. He says it hurt so much to see them he cried. But as with overcoming his stroke, he has overcome this and now goes as often as he can. He says the kids have to see how he has overcome his disability so they can overcome theirs.
He is a self-proclaimed perfectionist, always making up as though he is in a competition even if it is for a parade. He always allows more than two hours for makeup and sometimes that means getting up at 4:30 a.m. He has become so confident in his clowning that he has successfully competed in the Northeast Shrine Clown Association and was presented a first place award in the Burlington, Vermont competition, and a Top-10 award in the International Shrine Clown Association competition. He was also presented the Funny Bone Award by the Aleppo Shrine Clown Unit for "performing admirably with spirit, enthusiasm and excellence above and beyond all expectations." While he certainly has performed above and beyond all expectations, one of his most coveted awards was presented to him by the Northeast Shrine Clown Association in Ottawa, Canada, when the children voted him the Children's Choice Award.
Bro. Johnson's only goal during his first year was to just be a member. He kept his eyes and ears open and his mouth shut. He learned as much as he could. Now that he had a renewed purpose in life, he couldn't continue to live life feeling sorry for himself. His vision was just to be one of the guys and his mission was to have a good time. Prior to his stroke, Bro. Johnson was very active with his children in the Boy Scouts when they were younger. But since his stroke, his activities in the Scouts were curtailed, and Masonry and the Shrine had other ideas for him. His many clown activities have filled a time gap since his retirement as a Special Projects Manager with General Electric after 32 years. He is traveling a lot and "meeting so many wonderful people." The Fraternity gave him the motivational assistance and emotional support that enabled him to overcome his disability far in excess of anything he ever thought he could have done. It is the main factor in his newfound life.
While in rehab following his stroke, Bro. Johnson had set a goal for himself to walk his daughter down the aisle at her wedding in only three months. It didn't matter that his doctors were saying it would take months longer before he would be able to walk. It took sheer guts and determination, but he did it! With the aid of a cane, he managed to walk his daughter down the aisle at her wedding. Brother Johnson is now a mentor for other stroke victims. When an elderly man, an apparent victim of a stroke himself, appeared in a wheelchair at a recent Shrine-sponsored event, Lefty went up to him when he saw that he was in despair and feeling sorry for himself. Lefty sat down with him and wouldn't listen to the complaints about what he could not do any longer. Instead, Lefty showed the man what could be accomplished with a little effort and a lot of determination. After all, if Bro. Johnson could overcome his adversity and become Lefty the clown, anything is possible. Later, the man wheeled himself up to the second floor of the Shrine Auditorium to seek out Lefty, and once found, shouted to him from across the room with a broad smile and gave him a big "thumbs up." Brother Johnson continues to speak with individual stroke victims to help them get past their disability and return to a productive lifestyle.
Brother Paul "Lefty" Johnson is a prime example of what Masonry and Shrinedom can do for an individual looking for an outlet, by providing motivating opportunities to serve mankind. Lefty has taken these opportunities to his heart as his mission and continues to mentor those in need and entertain children of all ages.
JOHNSON, SETH 1769-1814
From Past Masters of the Masonic Lodges of Taunton, Mass., 1905:
Seth Johnson was born in Granville, Mass., June, 1769, the son of Jabez and Mary Johnson. He married, Feb. 1794, Ruth Howard, daughter of Gideon and Lydia Howard (Howard family of Cohasset). By occupation Seth Johnson was a tailor, and his store was located on the south side of Main Street. His residence was on the lot where White's Music Hall now stands, at the corner of Franklin and Cohannet streets. After the death of his wife, Ruth Howard, he married the widow of Brother Weatherby, the well known innkeeper, and in whose inn the first meeting of King David Lodge was held. Brother Johnson died Aug. 28, 1814, and is buried at the Plain cemetery on Broadway.
JOHNSON, WALTER F. 1868-1941
From Proceedings, Page 1941-164:
Right Worshipful Brother Johnson was born in Sandwich, Massachusetts, on October 11 1868, and died in East Milton on March 31, 1941. Masonic burial services were held at Burroughs Funeral Home, Upham's Corner, Dorchester, on April 2, 1941, Saint Paul's and Hesperia Lodges officiating.
After graduation frorn the John A. Andrew Grammar School, South Boston, in 1883, he was employed in the rubber business until 1901, when he opened a rctail dry goods store in Dorchester and remained there until 1928. Closing that business, he entered the employ of the Grand Lodge of Masons and continued there until his death.
In 1894 he married. Nellie B. Gustin, who predeceased him. There were no children.
Brother Johnson was raised in Saint Paul's Lodge on May 1, 1900, served as Master in 1923, and as Secretary in 1926 and 1927. He affiliated with Dorchester Lodge March 5, 1914, dimitting therefrom September 6, 1917. On September 18, 1928, he affiliated with Hesperia Lodge and served as Secretary from 1929 untll his death. He was also actively interested in the Masonic Secretaries' Association of Massachusetts, serving as its Secretary from 1937 until his passing.
In Grand Lodge he served as District Deputy Grand Master of the (South Boston) 4th District in 1927 and 1928, by appointment of Most Worshipful Frank L. Simpson. He was also Grand Representative of the Grand Lodge of Idaho near this Grand Lodge.
Brother Johnson was a member of Dorchester Royal Arch Chapter and a Past Master of Roxbury Council. He was also a member of all of the Scottish Rite Bodies in Boston. In addition to his Masonic memberships, Brother Johnson had also been active in the Independent Order of Odd Fellows for many years and was a member of their Veterans' Association.
Brother Johnson's health had been failing for the past two years and his death, though deeply regretted, was not unexpected by his many friends.
JOHNSON, WILLIAM SHAW 1867-1945
From Proceedings, Page 1945-265:
Brother Johnson was born in Ludlow, Vermont, on December 19, 1867, and died at his home in Franklin, Massachusetts, on August 25, 1945.
He attended the public schools of Ludlow and Black River Academy. At the age of twenty, he moved to Franklin, Massachusetts, and entered the employ of the Snow-Bassett Company as an accountant, in which line of work he continued until 1898, when he entered the insurance business, which profession he followed until his death.
He was raised in Excelsior Lodge on July 9, 1897, and served as Master in 1906 and 1907. Being deeply interested in music, he served as organist during several years.
He served as District Deputy Grand Master of the old 22nd Masonic District in 1928 and 1929, by appointments of Most Worshipful Brothers Frank L. Simpson and Herbert W. Dean.
At the time of his death, he was Chairman of the Committee on Returns of the Grand Lodge, in which position he had efficiently worked for several years.
He seryed as Proxy for Huelen Lodge of Santiago, Chile, from 1933 until his death, and faithfully represented that Lodge in the Grand Lodge.
He was an interested member of Miller Chapter, R.A.M., and served as organist many times.
He took a very active interest in civic affairs, serving as town moderator and as chairman of the finance committee. His work for the American Red Cross was long and efficient.
The splendid life and character of Brother Johnson were well known and appreciated by countless fqiends and citizens of his community. Always a keen student of human nature and well posted on local, state and national affairs, it was ever his endeavor, in a quiet way, to work hard for those things which he believed were good and of benefit to his fellow men. Living serenely and with a complete confidence in the future, he passed on in like manner.
Funeral services were held at his late home on Monday, August 27th, followed by Masonic burial services conducted by Excelsior Lodge.
JOHNSTON, WILLIAM 1801-1857
From Moore's Freemason's Monthly, Vol. XVI, No. 7, May 1857, Page 223:
South Boston, March 24, 1857.
Bro. C. W. Moore, — At a Regular Communication of Gate-of-the-Temple Lodge held this evening, it was voted that a copy of the following resolutions be sent to the Editor of the Freemasons' Magazine for publication :—
Whereas, Death, the common inheritance of all the living, has removed from among us our respected friend and Brother, William Johnston,
Resolved, That by this first visit of death to our Lodge, we are reminded how uncertain is our tenure of life, and how certain is the approach of that hour, but a few days distant, when we must follow through the same mysterious portal to the celestial Lodge above.
Resolved, That while this melancholy event saddens our hearts, we have still the the pleasing reflection, that the conscientious and upright life of our Brother, his devotedness as a friend, his fidelity as a citizen, his honesty and integrity in all his dealings, his faithfulness to the principles of our Order, have won for him a good name, which is above all price, and the respect and esteem of all who knew him.
Resolved, That we tender to the family of our deceased Brother, our sympathies in the bereavement which has fallen upon them.
Resolved, That these resolutions be entered upon the records of the Lodge, and that a copy of the same be transmitted to the family of our deceased Brother.
Fraternally yours,
Benjamin Pope, Sec'y.
JONES, ARNOLD B. 1921-1984
MEMORIAL
''From '''TROWEL''', April 1984, Page 19:''
From Edgartown, Mass., came the news that Brother Arnold B. "Doc" Jones, a local radio personality who broadcast his daily radio programs from the streetfront studios of WBET in Brockton, Mass., had passed away at the age of 61.
Brother Jones was well-known for his live radio program the "Jones Boy Show," which was broadcast daily from the late 1940s until 1977.
He had resided on Martha's Vineyard since his retirement in 1978. His forte in the broadcasting profession was live telephone interviews with people from all walks of life. His radio credits stretched from the east coast to the west coast of the country, but he eventually settled in the Brockton area.
Brother Jones was an aviation enthusiast, a love he shared with his wife Janet (Bolles). He owned his own plane and piloted himself all over the world.
A retirement dinner in his honor was held at Christo's restaurant in Brockton in October 1978, and was attended by many well-known personalities from all areas of broadcasting and from the civic areas of Brockton.
Brother Jones was a member of Paul Revere Lodge of Brockton and was also a 32nd Degree Mason. A Masonic Service was held on Martha's Vineyard with Wor. Bruce Pratt, Master of the Lodge, leading a large delegation in final honors.
JONES, EDWARD FRANC 1828-1913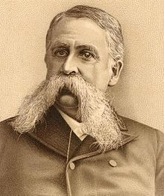 Biography by Bro. John C. Darrow, provided by Bro. Gary Heinmiller.
Edward Franc Jones, b. 3 Jun 1828; d. 14 Aug 1913: bur. Mount Auburn Cemetery, Cambridge, Middlesex, MA.
Masonry is tightly intertwined with the building of this Great Nation! Another community outreach of our Lodge is involvement in the celebration of the accomplishments of Masons, especially those with local ties. One such mason is General Edward Jones, hailing from Binghamton NY, who was a Civil War hero, who answered President Abraham Lincoln's call to arms. When the 150th anniversary of this important event took place in 2011, our Lodge joined with other local groups to celebrate this brave Man and Mason, Edward F. Jones.
On April 19, 2011, our Valley Lodges held a memorial ceremony to honor one of our own, Lt. Governor/ General Edward F. Jones (Jones of Binghamton). It was the 150th anniversary of Jones and his volunteer militia answering President Abraham Lincoln's call to arms at the outbreak of the Civil War. General Jones was a Master Mason (Raised 1851, age 23), a Knight Templar, in the York Rite and a Scottish Rite Mason, ultimately coroneted a 33° in the Otsiningo Bodies (17 Sep 1889), Valley of Binghamton, AASR.
In my continuing research, I came across an article in the Binghamton Press form April 30, 1909. A headline reads, "Scottish Rite Reunion Closes To-Night." A great article on the topic which highlights: "According to the opinion of several veteran Masons, who have witnessed scores of similar sessions, the work of the Binghamton Masons in connection with the present reunion has seldom if ever been surpassed. The members have organized under the name of the General Edward F. Jones class. General Jones is a 33o Mason and Dean of the Fraternity in this vicinity. From every point of view, the Annual Reunion of the Ancient Accepted Scottish Rite of Free Masonry, which closes tonight with a banquet at the Arlington Hotel, has been a thorough success."
Wikipedia Entry
Edward Franc Jones (June 3, 1828 Utica, Oneida, NY - August 14, 1913 Binghamton, Broome, NY) was a merchant, manufacturer, author and politician from New York. He was the son of Lorenzo B. Jones and Sophronia (Chapman) Jones. He was educated at Leicester, MA. In 1850, he married Mary A. Tarbell, of Pepperell, MA.
He fought with the 6th & 26th Massachusetts Regiments in the Civil War. On February 24, 1866, President Andrew Johnson nominated Jones for the award of the honorary grade of brevet brigadier general, United States Volunteers, to rank from March 13, 1865, for meritorious services during the war. The U.S. Senate confirmed the award on April 10, 1866. In 1862, he married Susan Annie Brown, from Boston. In 1865, he opened a scales manufacturing plant at Binghamton, and became widely known as "Jones of Binghamton" for his new means of advertising. He created the slogan "Jones pays the freight" or "Jones, he pays the freight", meaning that, unlike his competitors, he would not charge anything for the delivery of his scales to the buyer.
He was Lieutenant Governor of New York from 1886 to 1891, elected on the Democratic ticket with Governor Dvid B. Hill in 1885 and 1888. In 1905, he published the novel Richard Baxter: A Story of New England Life of 1830 to 1840, which may be read online. He was buried at Mount Auburn Cemetery in Cambridge, MA. His home at Binghamton, known as the Gen. Edward F. Jones House was listed on the National Register of Historic Places in 1982.
BINGHAMTON SAVINGS BANK — Among the interesting things brought to light was the first book ever kept by the bank showing the deposits. May 15th. 1867, Gen. Edward F. Jones deposited five cents in the bank. He was the first depositor.
During his Binghamton days, he lived at 13 Bates Place [Street], now Asbury Court.
JONES, GEORGE WILLIAM 1933-
BIOGRAPHY
From TROWEL, Fall 1990, Page 2:
By Bro. Ektor Harry Trubounis
When Melha Temple's Illustrious Potentate David Skolnick presented Bro. George William Jones with an award on May 4. he recognized a man who has made great contributions to Shrinedom through the Children's Hospital and the Melha Shrine Circus in Springfield. The light of the Craft burns brightly and strongly in his heart and mind: he seeks nothing in return. "It's a great organization and I try to do my part, which isn't too much." Freemasonry and Melha Temple know better.
George W. Jones was born in Pawtucket, RI on May 4, 1933 in the midst of the nation's worse financial depression. He saw machinery at the textile mills of that city and throughout New England come to an abrupt halt. His life took a sudden change that would reshape his future when he moved to Hanover. MA. There, his grandfather's farm on 15-20 acres of land acquainted him with country living. He became active in 4-H work and raised sheep. In 1948 he had the honor to be chosen to represent Plymouth County at the famous Eastern States Exposition in West Springfield. "Nobody knows what it's like for a youngster to be chosen to attend the Eastern States Exposition, which represents all of the northeast. It was a thrill and an honor I shall never forget, and now it is difficult for me to believe that 40 years after I came here as a kid. I am heading up this wonderful and traditional organization."
The Eastern States owns a big chunk of real estate in West Springfield, and as this issue of TROWEL reaches your home, everybody at 1305 Memorial Ave. is working long days in preparation for the Sept. 12th opening. Sept. 17th will be Shriner's Day at the Big E. and the scene of the state's biggest fair. It closes Sept. 23.
Beginning in early April with the Great American Home Craft Festival and the Antique Toys, Dolls and Teddy Bears Show, the Big E is a continuously busy place. There are horse shows, the Northeastern Loggers' Congress and Equipment Exposition, Poultry Congress, Hereford Show. Arabian, Morgan and Yankee Appaloosa horse shows, the Springfield Kennel Club Dog Show, a Sacred Heart Family Festival that lasts four days, a drama festival, stage performances in the Agawam Repertory Theatre, and in early June the West Springfield High School graduation.
In 1919, the first of the state buildings, a replica of the Old State House in Boston, was erected on the Avenue of States. Each of the New England states later followed with buildings, providing their own showcases for products, vacation spots, and food. In 1929, Mrs. James Storrow. a Boston philanthropist, contributed old buildings to what is now known as Storrowton. Here a village green is surrounded by a a typical, old white New England church with steeple located next to an old brick schoolhouse. The buildings, some constructed in 1767 and 1834, were dismantled, moved to their present site, and carefully restored. Eight separate buildings occupy this area, including the Storrowton Tavern, which serves excellent meals. There are volunteer tour guides attired in period costumes.
From the book. The History of Eastern States Exposition, I learned that the Big E was the dream of a group of New England industrialists, mercantile chiefs, and leading agriculturalists. It has continued to rank high among the other great expositions and fairs in the country and. of course, is foremost among such events held in the northeast.
The first show to be presented at Eastern States was the National Dairy Show in 1916. A group of New England businessmen had visited Chicago and returned to convince the executive body here that a similar show could be put together. In the spring of 1917, the first Industrial Export Conference was held at Exposition Park with 122 of the nation's foremost manufacturers represented. In the fall of the same year the first Eastern States Exposition was presented to the public. A total of 138,000 people attended. It is expected that more than one million visitors will attend the 1990 show during its 12 days.
Bro. Jones pointed out that young people benefit most from what the Big E has to offer. "Today the exhibits in the Youtharama Building, the Mallary Arena, and the Cow Palace are manned by youngsters representing the many major youth organizations such as the 4-H, Future Farmers of America, Boy and Girl Scouts, and Junior Achievement projects." The Horace A. Moses Building, where hundreds of young participants will be housed and fed, is nationally known as the birthplace of the nationwide Junior Achievement Program. It was conceived and originated at the Big E by the late Horace A. Moses, and has been erected to honor him.
Commercial exhibits are housed in a 123,000 square foot building known as The Better Living Center, the largest exhibit hall in the east. In addition to that indoor exhibit, more than eight acres of space will be utilized for outdoor machinery and farm equipment. Along with a wide variety of agricultural and educational activities, fairgoers will see nationally recognized recording artists, an auto thrill show, and the Big E*s own circus-all free. Also there are the breath-taking rides of the Magic Midway: and folks can tempt their palates with an endless assortment of fair foods. All of this is under the leadership and direction of Bro. George W. Jones, the kid from Hanover who experienced an Impossible Dream of his own.
George and his wife Judy (Porter) are both graduates of Hanover High (George in '51: Judy in '53). George then earned a B.S. Degree from the University of Massachusetts. He went to work for the U. Mass Extension Service, and then became assistant to the vice president of the Massachusetts Society for the Prevention of Cruelty to Animals in Boston. In 1969, three years following his year as the Master of Phoenix Lodge, he relocated to Wilbraham, the home of M. W. Edgar W. Darling. He then began work as the assistant general manager of the Eastern States Exposition. Seven years later he was chosen general manager when George W. Wayne retired.
Bro. Jones has served as president of the Midwest Fairs Association, the Massachusetts Agricultural Fairs Association, earned the status of Certified Fair Manager in 1981, and in 1984 was president of the International Association of Fairs and Expositions. In 1989 he was named president and CEO of the Eastern States Exposition and named to the International Association of Fairs and Expositions' Hall of Fame when that organization held its annual convention in Las Vegas. That award represents the highest honor of the IAFE to a member of the fair industry. "Being chosen by your peers makes it extra special." The fairs of North America belong to this trade association, and each year one person is chosen for the Hall of Fame. The award is only 30 years old, and Jones is only the third CEO from the Exposition to receive the honor. "So we now have ten percent of the awards."
Bro. Jones is a gregarious gentleman who makes one feel at ease while discussing various subjects. At one point I commented that the Persian rug on his office floor reminded me of my mother's home when I was a boy. When I told Bro. Jones that she was from Smyrna, Turkey and my father from Mytelene, he quickly responded with, "Oh, Mytelene; isn't that where the Dukakis family came from?" He then related how he, his wife, Judy, and others joined in a trade mission to China in 1984 which resulted in a Chinese exhibit at the Big E that year.
While discussing his Masonic background, I learned he was 23 when raised in Phoenix Lodge, on the same night (Dec. 6, 1956) his father was raised. "Dad was 50, and as far as I know it was a first for Phoenix Lodge. One of the contributions I make is to donate blood as often as I can. I have given 115 pints and feel fortunate that I am able to do it and to help somebody." (When Bob Williams and I visited with him on May 4, we had to wait until he returned from donating his 116th pint-on his birthday.) Melha Temple honored him that night for the support he had given for 21 years. "We have a big Shrine Day at the Big E every year (this year it's Sept. 17) when the Shrine and the Eastern States make a substantial donation to the Shrine Hospitals. When M. W. David B. Richardson was Grand Master (1984-86) he came and marched with R. W. Dick Gaudette, who was the Acting Marshal. What they do at the Shrine hospitals is fabulous. I never went to one as a kid when I had polio. I went to the Children's Hospital, Boston. I was one of the lucky ones. Too many people think Shrine Hospitals are only for the children of Masons, and that's not true. We help them all, and at no cost to the patient or family."
His wife is a registered nurse and works at the Palmer House Nursing Home on a part time basis. Their son Eric, 26, is in the service currently stationed in Kentucky. Another son, Kurt, 23, is a management trainee with Baybank Middlesex in Boston. "I have no hobbies, which is not to infer that I am a workaholic, but, I'm here a lot. I enjoy my family and working in the garden at our home. My wife and I have been spending about two weeks in Florida during the winter. If anybody wants a job without boredom, they should get into this business because you're doing something different all the time. It's a wonderful place to work. You're doing something that is important in saluting agriculture, recognizing young people, and providing them with opportunities. We also provide the historic side and traditions of New England with the Avenue of States (each New England state owns its own building) and Storrowton Village. We have something here for everybody."
JONES, KENDALL GEORGE 1928-2010
COUNCIL OF DELIBERATION, 2010
From Proceedings of the Massachusetts Council of Deliberation AASR NMJ 2010, Page 26:
Ill. Kendall George Jones, 33°
Born in Taunton, Massachusetts, on April 29, 1928.
Died on May 16, 2010.
Ill. Kendall George "K.G." Jones, 33° was the son of Mr. and Mrs. Hiram Jones. He was educated in the Taunton public schools and was employed as a building contractor for 60 years. He served in the United States Merchant Marines, 320th Battalion from 1944 to 1946 and seven years in the United States Army Reserve. On November 23, 1946, at Taunton, Massachusetts, he was united in marriage to Barbara Anne Phillips. From this union were born four children.
Ill. Brother Jones was raised a Master Mason in DeWitt Clinton Lodge A.F. & A.M., Sandwich, Massachusetts, on October 6, 1959, and served as Master in 1965. He also held membership in Mariners' Lodge A.F. & A.M., where he served as Master in 1980 and Cawnacome Sunshine Lodge A.F. & A.M., where he served as Master in 1992 and 1995. He also served as chaplain. He served the Grand Lodge as District Deputy Grand Master from 1977 to 1978.
He was exalted in Wareham Chapter R.A.M.; greeted in New Bedford Council R. & S.M.; and knighted in Sutton Commandery K.T. He served as pre­siding officer of each of the three York Rite Bodies. He completed the degrees of the Scottish Rite in the Valley of Fall River, now the Valley of Southeastern Massachusetts, where he served as Commander-in­Chief in 2000. On August 26, 2008, he was created a Sovereign Grand Inspector General, 33° Honorary Member of the Supreme Council at Providence, Rhode Island.
He was a member of Aleppo Temple, A.A.O.N.M.S.; Royal Order of Scotland; and was the recipient of the York Cross of Honor. He also was the founder and president of the Weary Travelers Masonic Club and the International Travelers Shrine Club. Civically, he was a member of the Monument Beach Sportmans Club, where he served as president.
JONES, WILLIAM PARKER 1832-1906
From New England Craftsman, Vol. I, No. 11, September 1906, Page 473:
Brother William Parker Jones, oue of the oldest members of Columbian Lodge of Boston, died September 1. Brother Jones was a son of Peter C. Jones, one of the leading Masons of Boston a half century ago. Brother William P. Jones, like his father, was prominent in business. He was a member of the Ancient and Honorable Artillery Company, of which he was the oldest member. Columbian Lodge performed the Masonic burial service, with Worshipful Master Leon M. Abbott in charge. During the service the Harvard Ouartet singing Abide With Me, Lead, Kindly Light, and It Won't Be Long. The pallbearers were Captain Albert A. Folsom, representing the Bostonian Society; Walter M. Cameron, representing Columbian Lodge; James S. Clark, representing the deceased's business associates; and Captain George O. Noyes. representing the Ancient and Honorable Artillery Company.
JORDAN, CHARLES G. 1875-1936
From Proceedings, Page 1936-141:
Right Worshipful Brother Jordan was born in Braintree June 27, 1875, and died there May 21, 1936.
Brother Jordan was educated in the public schools of Braintree, Adams Academy at Quincy, and Tufts College, which gave him a Bachelor of Arts degree in 1896.
Brother Jordan's early business was the conduct of a grain, hay, and flour business. While thus engaged, he became Treasurer of the South Shore Cooperative Bank. This work so interested him that he decided to devote his whole time to banking. He retained his connection with the Cooperative Bank for the rest of his life, and became a Director of the Weymouth Trust Company and manager of a branch office. He was a member of the Executive Committee of the Massachusetts Cooperative Bank League.
He served the town as a member of many important committees and was long one of the three Light Commissioners. He was the organizer and first President of the Weymouth Rotary Club.
He was raised in Delta Lodge February 23, 1904, was its Master in 1912 and 1913, and its Secretary from 1920 until his death. He was Junior Grand Steward in 1914 and District Deputy Grand Master for the Twenty-sixth Masonic District in 1916 and 1917, by appointment of Most Worshipful Melvin M. Johnson and Most Worshipful Leon M. Abbott. He was a member of Pentalpha Chapter and a member and Past Commander of South Shore Commandery.
A memorial committee of his Lodge characterized him as "rich in the love and esteem of all who knew him; blessed and fortunate as having no such thing as an enemy; honored for his integritv, skill, and judgment in business, in finance, in public service, and in Masonry."
JORDAN, HENRY 1823-1866
From Moore's Freemason's Monthly, Vol. XXVI, No. 1, November 1866, Page 31:
Boston, Sept. 13, 1866.
At a meeting of Mount Olivet Chapter of Rose Croix, the following tribute of respect to the memory of our late Secretary, Brother Henry Jordan, and of sympathy with his family, was presented; and it was —
Voted, That it be entered on our records, and a copy, signed by the members, be sent to the family of our deceased brother.
John Albree, Secretary pro tem.
Our fraternal circle is broken ! Mount Olivet Chapter of Rose Croix weeps over the loss of "one of her most beloved!" Henry Jordan is no more ! A few days ago, we clasped his hand in fraternal love; now he has joined the company of "All Saints," and walks with them in Paradise.
On the 7th of September, by a Providence mysterious to us, he was suddenly called from earth to heaven. His last purpose, to visit and cheer his and our friend and brother, was eminently illustrative of that "new law," unfolded in our beautiful ritual, which he so fully exemplified in his daily life.
We have performed the last rites and strewed the "Sprig of Acacia" over his lifeless remains, leaving them in the quiet grave, there to rest until the resurrection morn. It only remains for us, in a few expressive words, to record our respect and esteem for him whose loss we so deeply deplore. Our brother was one who faithfully performed every duty. Genial in his disposition, kindly in his manner, he was ever loving and beloved. We found liim a faithful brother, a trusty friend, and a sincere Christian.
He has left us a bright example. God give us grace to follow him as he followed the "Master."
We mingle our tears with those of the bereaved family; to them we extend our heartfelt sympathy. In an affliction so deep, so unexpected, language seems too feeble to express the depth of our emotions. We commend the afflicted widow and fatherless children —
"To Him who cloth vouchsafe to bear
The bitter anguish of despair;
Who soothes the heart oppressed with woe,
And gently dries the tears that flow."
JOSLIN, HOMER SHUMWAY 1862-1943
From Proceedings, Page 1943-165:
Brother Joslin was born in Oxford, Massachusetts, on December 14, 1862, and died at his home in that place on September 10, 1943.
After graduation from Philips Exeter Academy in 1881, he entered the shoe manufacturing business, in which he remained until his retirement in 1922 as President of the H. S. Joslin Company.
He took an active interest in town affairs, serving as Moderator for thirty-two years, and was also a member of the School Board and of the Board of Health.
He was raised in Oxford Lodge on July 19, 1897, and served as Master in 1903-1904. By appointment of Most Worshipful John Albert Blake, he serv'ed as District Deputy Grand Master of the old 19th District in 1907 and 1908.
On December 27, 1911, he was elected a member of the Board of Masonic Relief and his service was continuous and faithful until his death. His deep interest in the Masonic Home was shown by his frequent visits and his kindly attention to the guests there, as well as by his regular attendance upon the meetings of the Board of Relief in Boston.
He was exalted in Tyrian Chapter, R.A.M., of Millbury on October 4, 1898, and served as High Priest in 1907. He was greeted in Hiram Council, R. & S. M., in 1899, and knighted in Worcester County Commandery, K.T., in 1900.
He was buried in North Cemetery in Oxford on September 12, 1943, the Masonic burial service being conducted by Oxford Lodge.
His was a life of unselfish service to the community and to Freemasonry and his memory should inspire us all to follow in his footsteps and to be guided by his ideals.
"We can be great by helping one another;
We can be loved for very simple deeds;
Who has the grateful mention of a brother
Has really all the honor that he needs."
JOSS, JOHN 1840-1906
MM before 1881 in Aberdeen, Scotland
Affiliated 1881, Rural
From New England Craftsman, Vol. II, No. 1, October 1906, Page 39:
Brother John Joss, a well-known granite manufacturer of Quincy, died recently, aged sixty-six. He was a native of Parish Forgue, Aberdeenshire, Scotland, and came to Quincy more than thirty years ago. He was a member of Rural Lodge, A. F. & A. M., and the First Presbyterian Church.
---