ThomasTalbot
From MasonicGenealogy
THOMAS TALBOT LODGE
Location: Billerica
Chartered By: Henry Endicott
Charter Date: 12/11/1889 1889-147
Precedence Date: 02/27/1889
Current Status: Active
Named for Massachusetts Governor Thomas Talbot.
---
PAST MASTERS
© = portrait below.
Charles H. Kohlrauch, 1888, 1889 ©
Albert C. Lane, 1890, 1891 ©
Hiram C. Brown, 1892, 1893 ©
Matthew H. Kohlrausch 1894, 1895 ©
Arthur W. Holden, 1896, 1897 ©
David J. MacDonald, 1898, 1899
William H. Sexton, 1900, 1901 ©
William Stevenson, 1902 ©
Herbert A. King, 1903, 1904 ©
Abraham L. Dunham, 1905, 1906 ©
Arthur L. Blodgett, 1907, 1908 ©
Alfred J. Walter, 1909, 1910 ©
Eugene C. Vining, 1911, 1912 ©
Dana H. Spiller, 1913, 1914 ©
Albert H. Richardson, 1915, 1916 ©
Immanuel Pfeiffer, 1917 ©
Louis Pfeiffer, 1918, 1919 ©
Herbert F. Jacobs, 1920, 1921 ©
Everett S. Bull, 1922, 1923 ©
Ralph L. Dodge, 1924 ©
J. Frank Roome, 1925 ©
George H. Sweetnam, 1926 ©
J Harold Dale, 1927, 1928; ©NPDDGM
Herbert A. Martin, 1929, 1930 ©
Charles W. Knox, 1931, 1932 ©
Earle W. True, 1933, 1934 ©
Harold E. Tivey, 1935, 1936; ©NPDDGM
Edmund L. French, 1937, 1938 ©
George R. Gillette, 1939, 1940 ©
Newell A. Ritchie, 1941, 1942 ©
John R. Cannon, 1943 ©
Charles H. Eames, 1944 ©
Walter F. Stephenson, 1945, 1946 ©
Fred P. Nickles, 1947, 1948 ©
Frederick H. Gould, 1949, 1950 ©
Frederick G. Brown, 1951, 1952 ©
Edward T. Morrison, 1953 ©
Earl M. Sawyer, 1954, 1955 ©
William A. Knox, 1956, 1957 ©
William H. Wallace, 1958, 1959 ©
Herbert Nickless, 1960, 1961 ©
Martin H. Johansen, 1962; ©N PDDGM
John Chapman, 1963 ©
Albert J. Egan, 1964 ©
W. Terence Stephens, 1965 © Mem
Lewis E. Staples, 1966 ©
Charles W. MacRannolds, 1967 ©
Donald W. Fudge, 1968; © PDDGM
William A. Nordstrom, Jr., 1969 ©
Roger A. Evans, 1970 ©
James E. Holdman, 1971 ©
Albert F. Gabalis, 1972 ©
E. Stephen Meeker, 1973 ©
Leslie A. Greenleaf Sr., 1974 ©
John A. Burns, 1975
Kenneth A. Johnson, 1976
Jack E. Munnis, 1977 ©
Richard C. McLay, 1978 ©
George F. Mackie, III, 1979 ©
Leslie A. Greenleaf, Jr., 1980 ©
Virgil M. Fenton, 1981 ©
George E. Staples, 1982 ©
John D. Heckman, 1983 ©
James P. Burke, Jr., 1984 ©
Richard J. Simpson, 1985 ©
William H. Young, 1986; ©NPDDGM
Roy J. Leone, 1987 PDDGM, PDGM
Robert H. Price, Jr., 1988 ©
William C. Rawnsley, Sr., 1989 ©
Jeffrey A. Newell, 1990 ©
Norman M. Nicolson, 1991 ©
Richard T. Herald, 1992 ©
Lee W. Sutherland, 1993 ©
Richard H Young, II, 1994 ©
David R. Rosewell, 1995 ©
Frederick W. Marland, Jr., 1996 ©
Joseph P. Bowker, 1997 ©
William J. McPhee, 1998 ©
Robert G. Parsons, 1999 ©
Richard P. Knapp, 2000 ©
Richard S. Nicoll, 2001, 2002; © PDDGM'N''
Emerson C. Reed, 2003
Robert I. Bailey, 2004
Richard Burke, 2005 ©
Steven A. Burton, 2006; © PDDGM
Robert W. Lawrence, 2007 ©
John E. VanKuilenburg, 2008 ©
John D. Anderson, 2009 ©
Joseph V. Curran, 2010, ©
Ken Murnane, 2011 ©
Christopher A. Canada, 2012
Andrew C. Hachman, 2013
Thomas J. Foster, 2014
Paul A, Komulainen, 2015-2016
G. Lee Spach, 2017 PDDGM
Michael W. Ward, 2018
James A. Peterson, 2019
Scott S Curtis, 2020
James R. Barry, 2021
PICTURES OF PAST MASTERS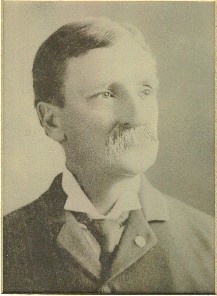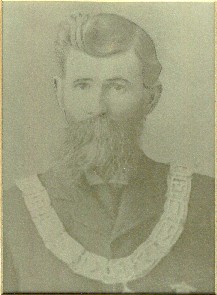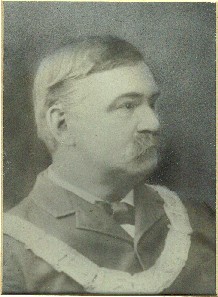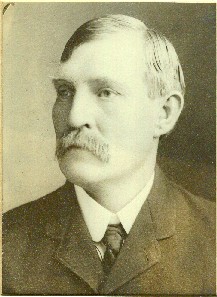 C. Kohlrausch, Lane, Brown, M. Kohlrausch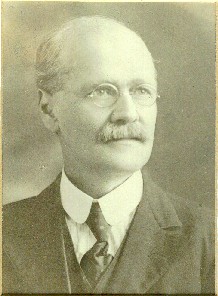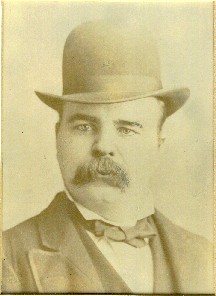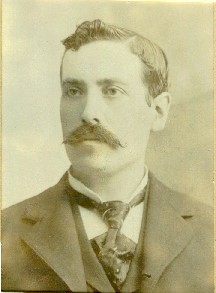 Holden,Sexton, Stevenson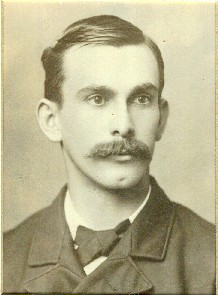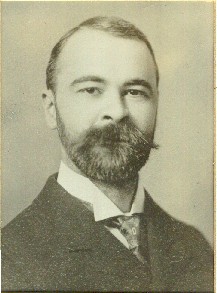 King, Dunham, Blodgett, Walter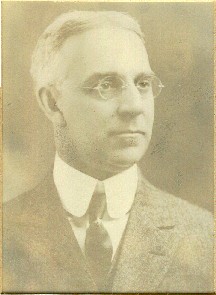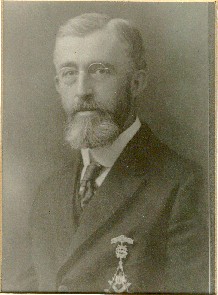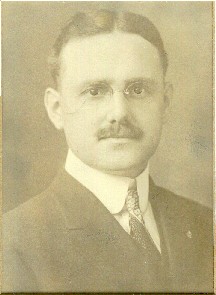 Vining, Spiller, Richardson, I. Pfeiffer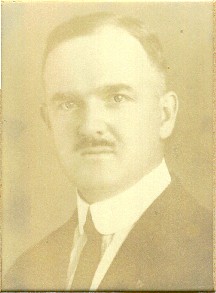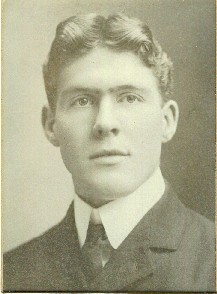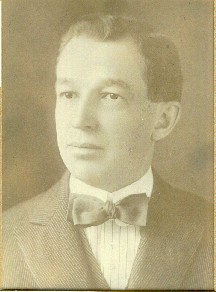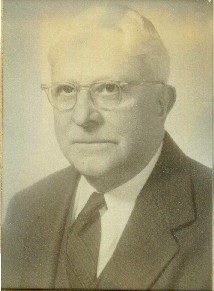 L. Pfeiffer, Jacobs, Bull, Dodge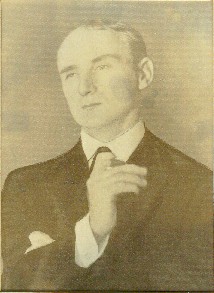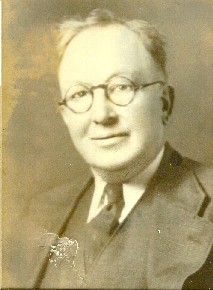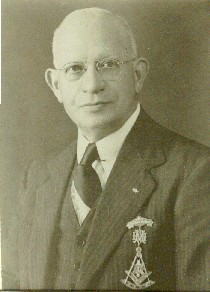 Roome, Sweetnam, Dale, Martin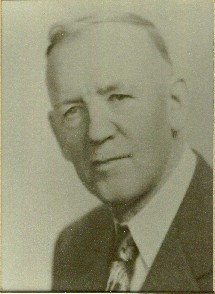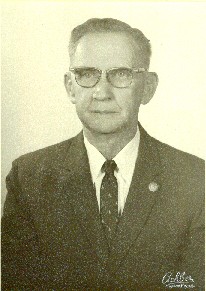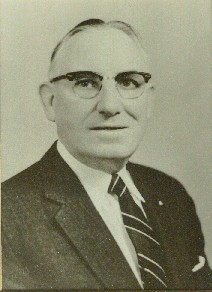 Knox, True, Tivey, French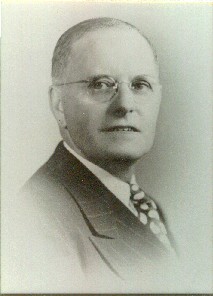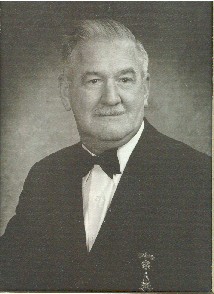 Gillette, Ritchie, Cannon, Eames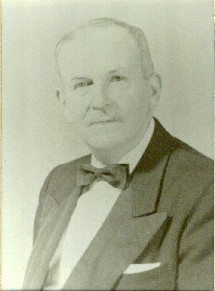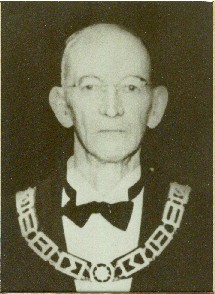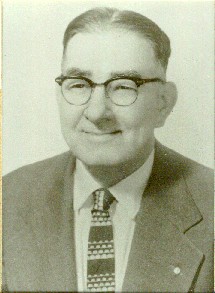 Stephenson, Nickles, Gould, Brown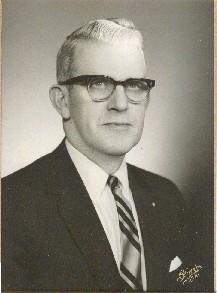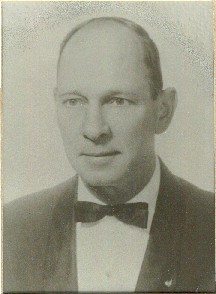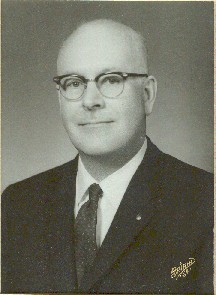 Morrison, Sawyer, Knox, Wallace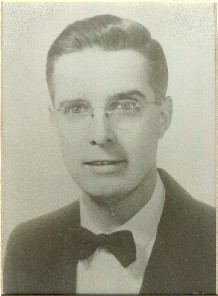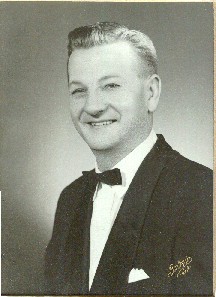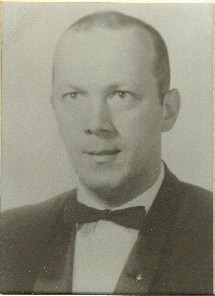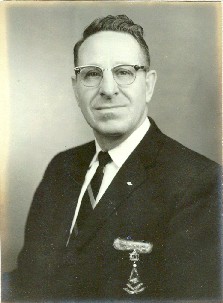 Nickless, Johansen, Chapman, Egan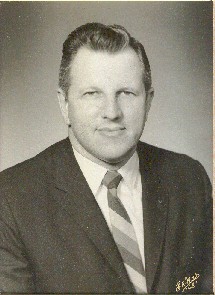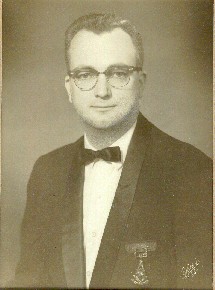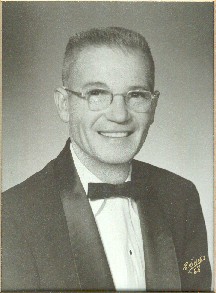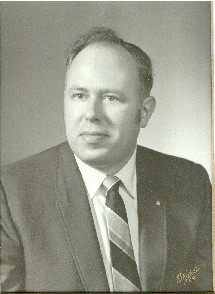 Stephens, Staples, MacRannolds, Fudge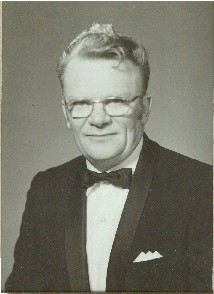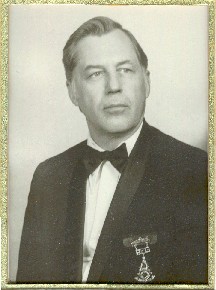 Nordstrom, Evans, Holdman, Gabalis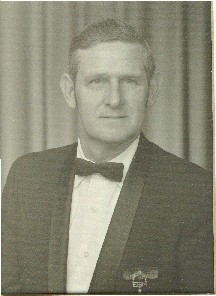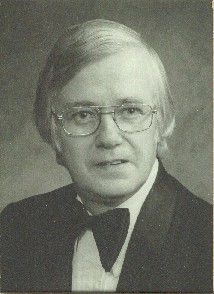 Meeker, Greenleaf Sr.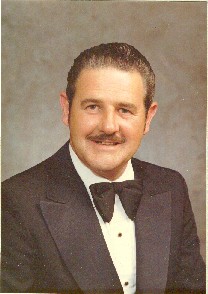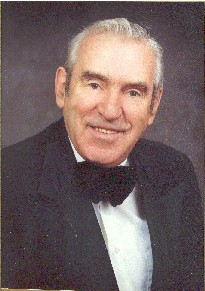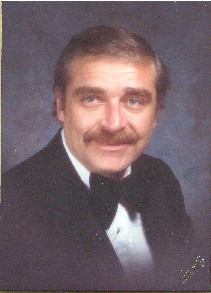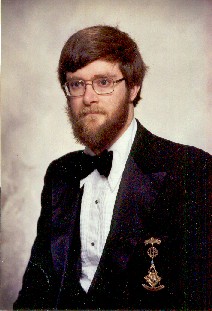 Munnis, McLay, Mackie, Greenleaf Jr.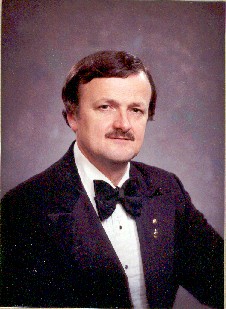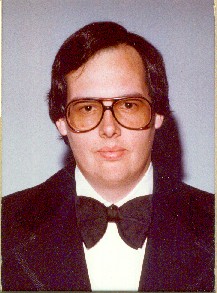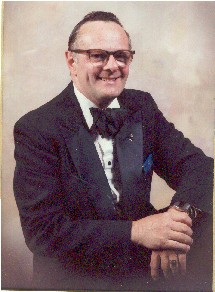 Fenton, Staples, Heckman, Burke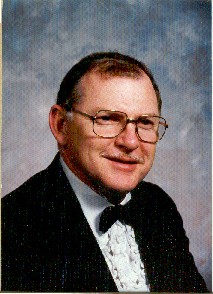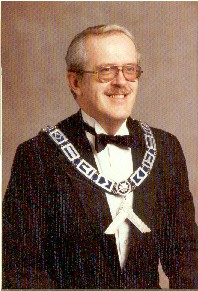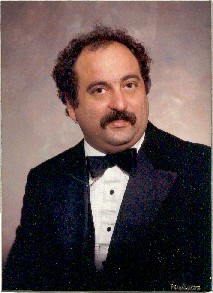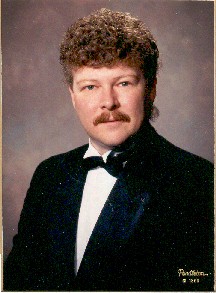 Simpson, Young, Leone, Price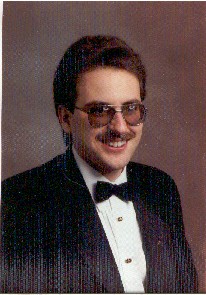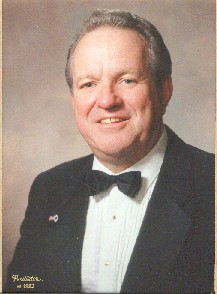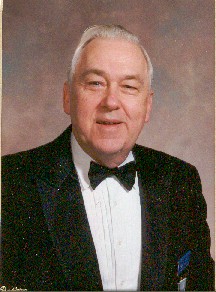 Rawnsley, Newell, Nicolson, Herald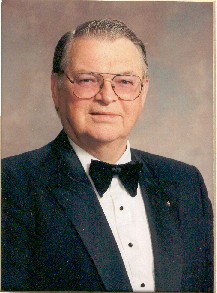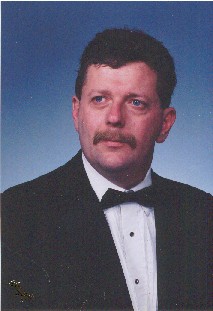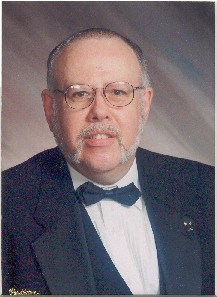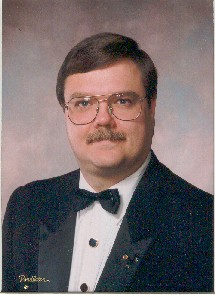 Sutherland, Young, Rosewell, Marland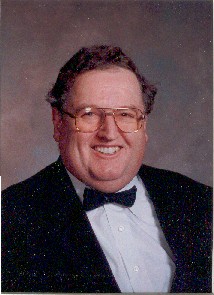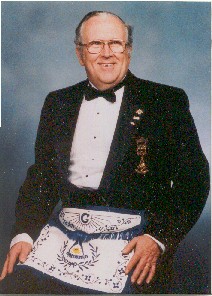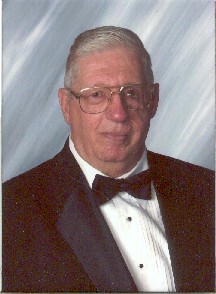 Bowker, McPhee, Parsons, Knapp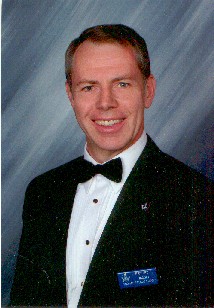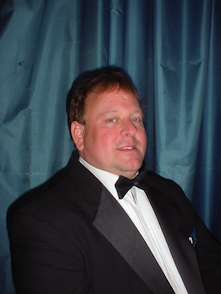 Nicoll, Burke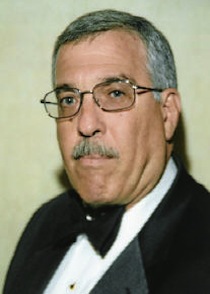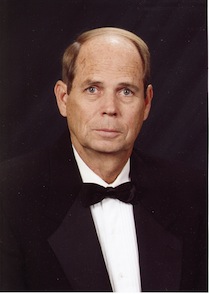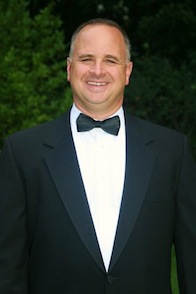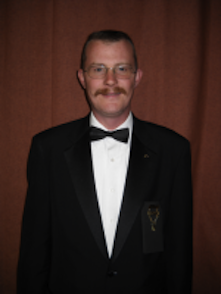 Burton, Lawrence, VanKuilenburg, Anderson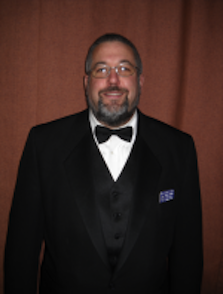 Curran, Murnane
---
REFERENCES IN GRAND LODGE PROCEEDINGS
ANNIVERSARIES
VISITS BY GRAND MASTER
BY-LAW CHANGES
1889 1908 1912 1919 1920 1921 1932 1933 1934 1941 1953 1956 1963 1966 1974 1977 1980 1988 1995 1999 2004 2012 2014
HISTORY
50TH ANNIVERSARY HISTORY, JANUARY 1940
From Proceedings, Page 1940-1, History by Wor. Albert H. Richardson:
Although this is a history of Thomas Talbot Lodge A. F. & A. M. of Billerica, Mass., it seems to your committee that a reference might be made to earlier Masons in Billerica. There are good reasons to believe that there were masons in Billerica as far back as 1630. There are no records of any lodge in Billerica until a Charter was issued to Dr. Zadock Howe and others on June 14, 1826. This lodge was named Clinton Lodge in honor of Governor DeWitt Clinton of New York.
In the latter part of 1826 a strong anti-masonic feeling swept the country and many lodges dosed their doors. The building in which Clinton Lodge held its meetings, situated on Bosto Road opposite the present location of the Central Fire Station, together with its jewels, furniture, etc. was completely destroyed by fire in 1828. The Grand Lodge of Massachusetts received no records of Clinton Lodge after 1828. Dr. Howe and members of Clinton Lodge were threatened with bodily injury by anti-masons if they did not cease masonic activities.
Sixty years later, in the fall of 1888, there were twenty-five Masons in Billerica. The following Brothers – Wor. Bro. Charles H. Kohlrausch, Jr., our beloved First Wor. Master, Henry M. Hutchins, Warren A. Evans, John E. Rowell, Hiram C. Brown, Robert Ritchie, Matthew H. Kohlrausch, Dr. Albert C. Lane, Herbert W. Sheldon, and Saville D. Metcalf petitioned the Grand Master for a Dispensation to establish a Lodge and it was granted in March, 1889.
The first business meeting was held at the office of the Faulkner Mfg. Co. by courtesy of Supt. Warren A. Evans. Eight of the above members were present. They voted to organize themselves into a Masonic body under the name of Thomas Talbot Lodge as amark of respect and memorial to their beloved Brother and distinguished townsman, Ex-Gov. Thomas Talbot, deceased.
They studied the work through the winters of 1888 and 1889 at the home of Brother John E. Rowell. On March 12, 1889, the Lodge held its first regular communication under the Dispensation. On April 9, 1889, the Lodge met at the Baptist Church in No. Billerica and Bro. Jonas Whatmough, their first candidate, was initiated in due and ancient form. Under this Dispensation the Lodge initiated thirteen candidates.
The Dispensation with records, by-laws, etc. were returned to the Grand Lodge with a request signed by the ten brothers starting the Lodge that a Charter might be granted them. The Charter was granted December 11, 1889, and bears the name of Henry Endicott as Grand Master. On December 23, 1889, the Lodge was constituted in due and ancient form by the Most Worshipful Grand Lodge of Massachusetts. None of the Charter members of Thomas Talbot Lodge were aware of the fact that there had ever been a Masonic Lodge in Billerica until several years after Thomas Talbot Lodge was constituted. None of the Charter members are now living. Of the thirteen members initiated under the Dispensation only two are now living, Bro. James W. Ritchie, initiated April 23, 1889, and Bro. David W. Fitch, initiated May 21, 1889.
The Most Worshipful Grand Lodge presented these two Brothers with fifty-year medals on Nov. 14, 1939. Bro. James W. Ritchie has missed only one communication since he was initiated over fifty years ago and would not have missed then but was obliged to work. He has been Marshal continuously since 1898.
In 1901 Friendship Lodge, of Wilmington, was constituted. ln 1921 Wamesit Lodge, of Tewksbury, was constituted. When these Lodges were constituted some members living in the vicinity transferred their memberships from Thomas Talbot Lodge.
On February 22, 1915, Thomas Talbot Lodge celebrated its twenty-fifth anniversary in the Town Hall, Billerica. Rev. R. Perry Bush, D.D., Grand Chaplain of the Most Worshipful Grand Lodge of Masons in Massachusetts, was the speaker.
Thomas Talbot Lodge has been holding its communications in regular form and is in a good financial condition. Today celebrating our Fiftieth Anniversary we have two hundred and sixty-eight members.
OTHER
---
GRAND LODGE OFFICERS
---
EVENTS
25TH ANNIVERSARY CELEBRATION, FEBRUARY 1915
From New England Craftsman, Vol. X, No. 6, March 1915, Page 216:
Thomas Talbot Lodge, Billerica, Massachusetts, celebrated its twenty-fifth anniversary Feb. 22, in the Town Hall.
There was a banquet at 6.30 o'clock, and a musical program at 8 o'clock. Rev. R. Perry Bush, D. D. Grand Chaplain of the Grand Lodge of Massachusetts delivered an interesting address on "Masonry: Operative and Speculative." The exercises of the evening concluded with dancing. Including Dana H. Spiller, the present occupant of the chair, the lodge has had fourteen masters. All but the first, Charles H. Kohbrausch, are living.
CENTENARY CELEBRATION, MAY 1989
From TROWEL, Summer 1989, Page 12: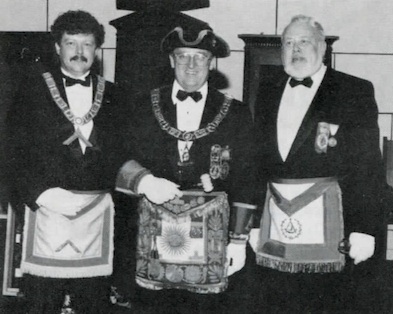 Grand Master Albert T. Ames is flanked by (left) Wor. Robert H. Price, Jr., Master of Thomas Talbot Lodge, and R. W. Donald W. Fudge (right), General Chairman of the 100th Anniversary Committee.
(Photo by Pendleton ©1989.)
Thomas Talbot Lodge Observes Centenary
A century of continuous Masonic service to the Craft and to the town of Billerica was celebrated from May 7th through 13th by Thomas Talbot Lodge and highlighted by the anniversary communication on May 9th when M. W. Albert T. Ames and a distinguished suite of Grand Lodge officers and guests were received by Wor. Robert H. Price, Jr., Master. The week-long festivities included a church service, visits to Billerica DeMolay and Rainbow, an Open House at the temple, and a dinner-dance on the last day. A capacity crowd partook of the dinner served by the Eastern Star Chapter.
Thomas Talbot Lodge is one of the more active Lodges in the Grand Lodge of Massachusetts, showing continued growth and activity in the Lowell 12th Masonic District. Seven successive Grand Master's Awards have been given to the Lodge and 20 continuous blood donor awards have been earned. During the 1988 Masonic year, members and friends donated 610 pints of blood. When extending his personal congratulations to the Lodge, M. W. Stanley F. Maxwell quoted Henry Ford who once stated, "You can do anything if you have the enthusiasm." The Billerica Lodge has proven itself to be one of the more vibrant of the 312 active Lodges in this jurisdiction.
A 100th anniversary coin was authorized by Grand Lodge and Grand Master Ames was given one for containment in the Grand Lodge archives. Each coin was placed in a ceramic container with the square and compasses emblazoned on the cover of the dish. A historical book and a special program booklet for that night were given to those in attendance.
Wor. Robert H. Price, Jr., presented the Grand Master with a check in the amount of $1,000 for use at Bro. Ames' discretion. A citation was issued by the House of Representatives of the General Court and had been signed by Speaker George Kerverian who is a member of Palestine Lodge in Everett. The Grand Master wore his Past Master's jewel given him by Meridian Lodge of Natick, and which had been first worn by R. W. Henry G. Wood of that Lodge. Bro. Wood was Junior Grand Warden when M. W. Henry Endicott issued the dispensation and charter for Thomas Talbot Lodge in 1889. Included among the members of the Grand Master's suite was R. W. John Endicott Hutchings, Grand Steward, and a direct descendant of M. W. Endicott. Bro. Hutchings was Raised in Blue Hill Lodge of Canton when R. W. William Young, now the Grand Master's Secretary, was Master. Bro. Young is an active affiliate of Thomas Talbot Lodge.
The Grand Master congratulated the host Lodge for its vibrancy and suggested that if other Lodges were to make similar efforts in their communities, Freemasonry would not be suffering with its present malnutrition. He also praised the confidentiality of Bro. Young as the Grand Master's Secretary. "When calls come to the office seeking confidential answers, the only answer the caller receives is, 'Merry Christmas or Happy New Year'," the Grand Master declared. "Some take the hint, others can't understand what Bro. Young is trying to point out!"
R. W. Donald W. Fudge, Chairman of the General Committee, gave a brief oral history of Thomas Talbot Lodge. Greetings in the historical book were from the Lodges in the 12th Masonic District, Billerica DeMolay and Rainbow, the York and Scottish Rite Bodies, and from Fr. Harold M. Wren Council No. 3963, Knights of Columbus of Billerica.
Freemasonry first began in Billerica in 1826 when a charter was issued to Clinton Lodge, named for Gov. DeWitt Clinton, then Governor of New York. When a fire destroyed the meeting hall and all records were lost, Masonry temporarily ended during the anti-Masonic era. In 1856 a charter was issued to DeWitt Clinton Lodge in Sandwich, Cape Cod.
Thomas Talbot was a second-generation American; his grandfather, William Talbot, came from England in 1807 where he had been employed in the textile industry. Thomas was born in Cambridge, NY, the son of Charles who died in 1823, leaving a wife and eight children. The boys had to leave school to help support the family and found employment in the growing textile industry in New England. When Thomas' brother Charles was attracted to Billerica, he persuaded Thomas to join him and they formed a partnership in 1839 in the grinding of dye wools and the manufacture of chemicals used in the textile industry. In 1857 they built a woolen mill that added more employment for the townspeople. Although he never sought political advancement after serving on the Executive Council of the state in 1864-69, he was elected Lieutenant-Governor in 1872, serving two one-year terms. When Gov. Washburne appointed himself to succeed U.S. Senator Charles Sumner in 1873, Bro. Talbot became Governor. Despite foreseeing certain defeat at the polls, he vetoed a bill passed by the General Court that, if engrossed, would have permitted the sale of intoxicating beverages in Massachusetts. Against pressure from the textile industrialists, he also signed a bill that reduced the work day to ten hours. He declined to be the Republican Party candidate for Governor in 1875 but accepted the mandate of the convention in 1878 and was elected. A member of Kilwinning Lodge of Lowell, Bro. Talbot died on Oct. 6, 1885, following 18 days of illness.
DISTRICTS
---
LINKS