MAGLHWood
From MasonicGenealogy
HENRY GAGE WOOD 1853-1895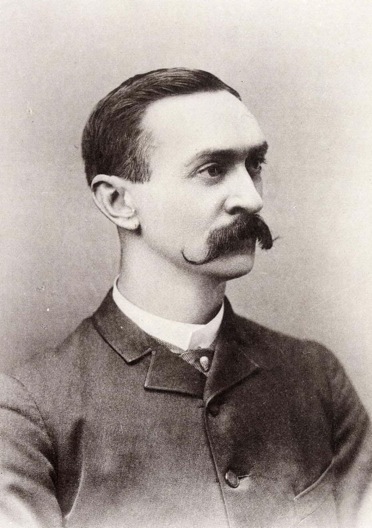 Junior Grand Warden, 1889
MEMORIAL
From Proceedings, Page 1895-317:
In the death of R.W. Henry G. Wood the Grand Lodge has lost one of its youngest Permanent Members, one whose ability, whose faithful and even brilliant discharge of duties devolving upon him in the past gave promise of rare usefulness in the future. Personally unknown to a large proportion of those who assemble at the Communications of this Body, it is in the recollections of those who enjoyed his friendship that his most fitting memorial is to be found; and it is a privilege to be able to place on record here a tribute of respect and esteem for the qualities which distinguished him.
Henry Gage Wood was born at Hollis, New Hampshire, August 1, 1853. He was educated as a civil engineer, and while engaged in the duties of that profession, became a resident of Natick, where the remainder of his life was to be passed. Becoming favorably known to the people of the town, his time, after a sojourn in the South, for the restoration of impaired health, was spent as a clerk in the Post-pffice, afterwards as bookkeeper for Lewis Nute, shoe manufacturer, of whose business he was soon intrusted with, a portion of the management. He became a member of the firm which, upon Mr. Nute's decease, continued the business; and when troubles, due in large part to labor agitation, led to giving up their manufacturing in Natick, continued to be associated with the same parties in their establishment at Dover, N.H., but still residing at Natick.
During much of this period he was actively interested in the volunteer militia, holding the office of Captain in Company G, of the First Mass. Regiment, in the year 1885, and serving afterward as Inspector of Rifle Practice on the staff of the late Col. Austin C. Wellington, and being recognized as a capable and efficient officer.
His Masonic history dates from his initiation in Meridian Lodge, April 20, 1880. He was raised to the degree of Master Mason, June 30, of the same year, was installed Senior Deacon after the next annual election, became Senior Warden in the following year, and in 1882 was elected Worshipful Master. In each of these positions the same executive ability which characterized his business career and his military service was conspicuous. He was an important factor in securing the commutation by Meridian Lodge of its Grand Lodge tax, his labors to that end receiving the heartiest appreciation and commendation of the officials of this Body. As Worshipful Master he was successful in arousing such enthusiasm among his subordinates, and he gave such attention to the details of the management and instruction of his Lodge that it became a model for emulation, and his administration will long be remembered.
He was District Deputy Grand Master for the Twenty-first District in 1885, '86, '87, and '88, and in December of the latter year was elected Junior Grand Warden, becoming at the close of his term in that office a Permanent Member of the Grand Lodge. He was High Priest of Parker Royal Arch Chapter in 1884, was an active member of Natick Commandery, K. T., and had received the 32d degree in the Ancient and Accepted Scottish Rite.
In the prime of life, with its prospects ever widening and brightening before him, the hand of death dealt a fatal blow, and on the 17th of October, 1895, he entered into that Lodge of which God is the Master and Supreme Architect. His Brethren of Meridian Lodge placed his body, with Masonic honors, in Dell Park Cemetery three days later. He left a widow to mourn his loss.
Aside from the teachings of revelation, our strongest proofs of immortality are associated with the departure of those whom we have loved on earth as we miss them from their walk among us. We know that the body perishes, but we feel that the intelligence which animated it is not and can not be effaced. Somewhere, freed from the burdens it has borne, it will, exist and grow into more perfect resemblance to Him in whose image we are made. In God's own time may we be prepared, and permitted to meet again our Brothers from whom we now dwell apart until the summons comes for us.
Respectfully submitted,
THOS. W. DAVIS,
Committee.