MAGLADame
From MasonicGenealogy
ABRAHAM A. DAME 1792-1878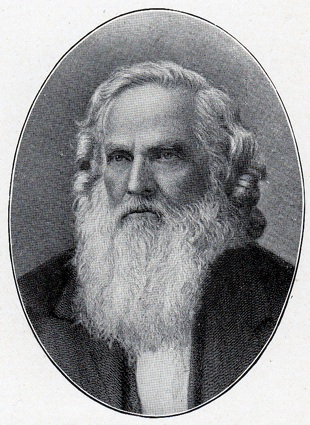 Junior Grand Warden, 1829;
Senior Grand Warden, 1830-1832;
Deputy Grand Master, 1833-1834
NOTES
COMMEMORATION, JUNE 1878
From Liberal Freemason, Vol. II, No. 4, July 1878, Page 126:
The last communication of this Lodge, prior to the usual summer vacation, was held in the Masonic Temple in Boston on June 17th, after the necessary business was transacted, W. Brother S. W. Creech, Jr., called attention to the fact thai that evening was the Sixtieth Anniversary of the connection of the venerable and esteemed Wor. Brother Abraham Annis Dame with the lodge, and in noticing it, a committee was appointed, who hail caused to be prepared a choice basket of flowers, to which a suitable inscription was attached, and the whole was dispatched to Brother Dame at his residence, with a special messenger, who was also charged to convey to him the kind regards of the Lodge, with their regrets at his inability to be present, because of his physical infirmity. On the return of the messenger, the Lodge was at refreshment in the banquet hall, where he announced to the brethren the extreme satisfaction with which Brother Dame received the token of the fraternal remembrance sent to him by the Lodge. Brother Dame became a member in 1818, and Brother Wm. Palfrey in 1819, and these two are the only members living, who were admitted prior to 1850. The health of these two is now infirm by reason of age, but their interest Masonry is as active as ever, and though the years of their lives even more than four score years, yet among their greatest pleasures is the happy reflection consequent on their being made Masons.
MEMORIAL
FROM PROCEEDINGS, 1878
From Proceedings, Page 1878-167:
The busy hand of death has removed another of our prominent members and wise councillors. R.W. Brother Abraham Annis Dame was born at Orford, N.H., August 27, 1792, and died November 14, 1878, aged eighty-six years, two months, and eighteen days. At the time of his death he was senior member of this Grand Lodge.
He came to Boston in 1814, was admitted to the bar in Middlesex County in 1816, also in Suffolk County Dec. 23, 1818, and continued in practice over sixty years. He was thrice married, at his death leaving a widow and one daughter to mourn his loss.
Brother Dame received his Masonic Degrees in The Massachusetts Lodge, in Boston ; was initiated, March 27; crafted, April 8; raised, April 24, 1818; was made a member, June 29, 1818, continuing his membership to the time of his death, — sixty years, four months, and fifteen days. He was elected Senior Deacon, Dec. 1, 1820; Junior Warden, Dec. 7, 1821; Senior Warden, Dec. 6, 1822; Worshipful Master, Dec. 5, 1823; was installed 26th of same month, served two years, declining a renomination at that time; but was again Master in 1844 and 1845; was elected trustee of the Charity Fund in 1834, and held that office over forty years. In Grand Lodge he was elected R.W. Junior Grand Warden, in 1828; Senior Grand Warden, in 1829-31; Deputy Grand Master, in 1832-33; and was a permanent member thereof.
He was exalted to the Degree of Royal Arch Mason, in St. Paul's Chapter, Boston, Feb. 17, 1819, and was admitted to membership in Feb., 1819. He served the Chapter as Scribe, in 1820; again in 1840, and again in 1853; as King, in 1821, and again in 1841; was High Priest, in 1822-23, and also in 1842-43, and became an Honorary Member of that Body. In Grand Chapter he became Grand R.A. Captain, June 24, 1823; was elected Grand Treasurer, Sept. 9, the same year; which office he continued to hold until Sept., 1844; was elected Grand Scribe in 1855, and became a permanent member. He received the Degrees, and was admitted to membership in Boston Council of R. and S. Masters, July 27, 1819; and to Honorary Membership, March 15, 1855; was elected Right Ill. Master, Nov. 13, 1821, serving three years; was Corresponding Secretary in 1824; and elected Most Ill. Master, Jan. 25, 1825, serving four years. Brother Dame was elected Most Ill. Grand Master of the Grand Council of R. and S. Masters in 1826, and served with ability during the so called Anti-Masonic period. He was created a Knight Templar in Boston Commandery, Feb. 13, 1822; admitted to membership, March 12, same year; served as Junior Warden, and was elected E. Commander, October, 1827, and presided three years; was elected Honorary Member, Sept. 19, 1855. He served the Grand Encampment of Massachusetts and R.I. as Grand Captain General, one year; Deputy Grand Master, two years; and Grand Master in 1835-36. In the Ancient and Accepted Scottish Rite he received all of the degrees, and held many positions of responsibility and trust, and was an Honorary Member of Massachusetts Consistory. On the 6th of January, 1863, he was made an Illustrious Inspector General 33°, of the Ancient and Accepted Scottish Rite; thereby becoming an Honorary Member of the Supreme Council of the 33rd and last degree.
Brother A. A. Dame was a zealous Mason; was one of the most reliable ritualists of his day. He delivered an address to his Lodge in 1819 and in 1829; he twice delivered a dissertation on The principles of Masonry and its moral virtues. He was firm, outspoken, and fearless; was one of the signers of the famous Masonic Declaration which was issued during the so-called Anti-Masonic excitement, and manfully defended our principles. He was much respected by his compeers, loved by his family, and regarded by his intimate friends with affection and veneration.
He was buried with knightly honors, Boston Commandery conducting the ceremony. He was interred at Mount Auburn, where he quietly rests. Peace to his ashes. Amen.
Whereas, It pleased the Great Mover of all life to take from us, by death, one of our prominent members and highly esteemed friends, R.W. Brother Abraham Annis Dame; therefore
Resolved, That in this event, so full of sadness, we recognize the power of that Great Law which doeth all things well, and bow submissively to His will.
Resolved, That in the life and character of our departed Brother we realize and appreciate more highly those noble traits of character which secured to him the friendship and respect of those most intimately associated with him.
Resolved, That the Masonic Institution, in whose welfare and prosperity he always maintained a great interest, has lost a valued co-laborer, nvise counsellor, and devoted friend.
Resolved, That we tender to the family of our deceased Brother, our deep condolence and warmest sympathy in this their hour of bereavement and great affliction.
Resolved, That, as an appropriate token of our appreciation of his life and usefulness, these resolutions be entered on the records of this Grand Lodge, and a copy forwarded to the family of the deceased.
WILLIAM PARKMAN,
WM. D. COOLIDGE,
WYZEMAN MARSHALL,
SAMUEL W. CREECH, JR.,
Committee.
FROM LIBERAL FREEMASON, 1878
From Liberal Freemason, Vol. II, No. 9, December 1878, Page 271:
Born in Orford, New Hampshire, on the 27th day of August, 1792, Abraham Annis Dame grew into a well proportioned manhood, of conspicuous and impressive figure, fully six feet in height, whose head was covered by a wealth of hair, which in his extreme age became to him "a crown of glory," whose thickness was as exceptional, as was its silky fineness, and the purity of its clear and snowy color.
Of respectable parentage and good natural abilities, he acquired a liberal education, and early inclined to the profession of the law. After a year's reading in his native State, he removed to Boston, Mass. in Feb. 1S14, where he read two years with Timothy Bigelow, afterwards (band Master of Masons in Massachusetts, and from whose office he was admitted to the bar in Concord, Mass. in March. 1816. It was Mr. Bigelow's choice that nil his students should be admitted in Middlesex County, because of some real or fancied slight put upon him by certain leaders at the Suffolk Bar, and this he adhered to in the case of Mr. Dame, of whom he entertained a high opinion, and whom he frequently took occasion to advise and befriend.
Following the admission of his Student with his favor, Mr. Bigelow at once recommended him as a proper person to be qualified as a Justice of the Peace, and in May 1816 Abraham A. Dame, Esq., was enrolled as one of the Justices of the Vommonwealth, and the functions belonging thereto he exercised through life.
It may here be noted that a Son of Timothy Bigelow, the Hon. John Bigelow, afterwards Mayor of the City of Boston, read law in the office of his father's pupil.
It is possible that his associations with Mr. Bigelow inclined him ■o think favorably of Freemasonry — certain it is that he early applied for the degrees and received them in Massachusetts Lodge in Boston, on the evenings of March 27th, April 8th and 24th, 1818 respcctively; and from this time forward he was distinguished among the Craft. On the 3d day of Dec. 1823, he was elected Worshipful Master of the Lodge, and re-elected to the office, Dec. 4th, 1824.—and was always remarkable for his accuracy in the ritual, it being known as the Old York, or York Ritual, and quite different in its construction from the later or present one. Adhering to the Lodge, and always jealous of its interests, he experienced the fury of anti-masonry, felt its spite, but turning away from its wrath, he again stepped into line and served the Lodge For a second term of two years, as Master commencing with Dec. 3d, 1843. In this Lodge, too, he maybe regarded as one of the founders of its Charity Fund, and was for many years a Trustee. His last public appearance in the Lodge for official purpose was on May 12th, 1870, when he read the Charter at its Centennial Celebration.
In the M. W. Grand Lodge, he was Junior Grand Warden in 1828, Senior Grand Warden in 1829-31, and Deputy Grand Master in 1832-33.
He was exalted to the Sublime Degree of Royal Arch Mason in St. Paul's Chapter in Boston Feb. 17th 1819, two months after that body was organized, served il as Scribe in 1820, again in 1840, and again in 1853. In 1821 and again in 1841 he was King, and was High Priest in 1822-23, and also in 1842-43. He became an Honorary Member by operation of the By-Laws, a reward bestowed for twenty-five years continuous membership. At the time of his death he was the oldest living member of the Chapter.
He first appeared in the list of officers in the Grand Chapter, as Grand R. A. Captain June 24th, 1823. and was elected Grand Treasurer, Sept. 9th of that year; which office he continued to hold until Sept. 1844, and was elected subsequently to permanent membership.
lie was admitted to Boston Council, of R. and S. Masters, July 27th 1819, and to Honorary Membership, March 15th 1855, and was, by seven years, its oldest living member. He also presided over it from 1825 to 1829.
He was chosen Chairman of the Second Meeting or Convention. held in boston, June 15th, 1826, which adopted a Constitution, and organized the Grand Council of R. and S. Masters — he was also elected Most Illustrious Grand Master, served with ability, and notably so in the Antimasonic period — when he, as well as the head of other Masonic Grand Bodies were catechised without effect, by that party.
The Orders of Knighthood in Templar Masonry were conferred upon him in Boston Encampment, he being created and dubbed a Knight Templar February 13th, 1822, served as Junior Warden under Henry Fowle and was elected Eminent Commander, 1827-30. He was elected an Honorary Member of that Body in Sept. 1855.
In the Grand Encampment of Massachusetts and Rhode Island he was Grand Captain General one year, Deputy Grand Master two years. and M. E. Grand Master in 1835-36.
His interest in Masonry seemed to be as broad as the institution itself. It appears that on February 16th, 1825, the Southern Supreme Council granted a Charter to Abraham A. Dame and eight others, all of Boston, to form a "Grand Council of Princes of Jerusalem", and for the Consistory of S. P. R. S. at Boston" (the jurisdiction of the Northern and Southern Councils does not appear to have been defined until March 1828,) and from that organization sprang Boston Grand Lodge of Perfection.
The name of Abraham A, Dame was on the original Charter granted by the Grand Council referred to, and dated January 21st, 1842 ; this charter was signed by him as Most Equitable Grand Sovcrcign Rose + K. H. Sovereign Prince of the Royal Secret, and and duly attested.
After the Lodge became dormant in 1856, Ill. Bro. Dame was Bfcot associated actively with it, but after the union of the two Councils in the Northern jurisdiction in 1869, he renewed his oath of fealty to the Supreme Council as reported in proceedings of that year, and in 1870 was gazetted in the Balustre of Honorary 33°.

Under date of June 2, 1830, certain resolutions adopted by the Anti-Masonic Convention held in Fanueil Hall in January of that year, were enclosed to Joseph Jenkins, Samuel Clark, Abraham A. Dame and John J. Loring, then presiding over the Grand Lodge, Grand Chapter, Grand Council and Grand Encampment, respectively, making certain charges, and asking, among other things, that they disfellowship the Grand Lodge, the Grand Chapter, and the Grand Kncampment of New York — "because of the alleged truth of those charges," and it was reported by the Assistant Secretary of the Anti-Masonic State Committee, "but from neither of these has any answer been received." It may be that the answer suggested to the minds of these brethren was embraced in a statement made to Brother Dame some years after by an honorary member of that Convention, and one who was conspicuous in Massachusetts, as well as in Rhode Island for his Anti-Masonic conduct.
On the Saturday preceding his death, Brother Dame told the maker of this sketch that Benjamin F. Hallett desired to be made a Mason, and said that he "was satisfied of his folly," and asked if he could get the Degrees. As might be expected, the answer given was "No." and that settled it.
Brother Dame was a life-long resident of the "West End," Boston; he resided for a time on Allen St., but on May 5, 1824, he purchased a commodious house on Poplar St., in which he ever after remained except, for a period of three years, when he had a son (since deceased1) in Harvard College, and during that time be lived in Cambridge though by his wife's request, he maintained his house in Boston, in the care of a housekeeper.
During all this period of over sixty years, he was actively engaged in the practice of the law, was familiar with its details, and cognizant of the decisions of courts, which he readily distinguished from the dictums of judges. He had varying financial success, but acquired sufficient to relieve him from any pecuniary need in his declining years.
His business interests were frequently subordinated to those of Masonry, in which, for over sixty years, he made friends, exhibited fidelity, adhered to principle, and though he outlived his generation, dying on Nov. 14, 1878, yet that which succeeds him has respected and honored him, as was sufficiently attested at the ceremonies attending his funeral, and by the many Masonic and other friends who followed his remains to their rest in Mount Auburn.
FROM PROCEEDINGS OF THE COUNCIL OF DELIBERATION, 1879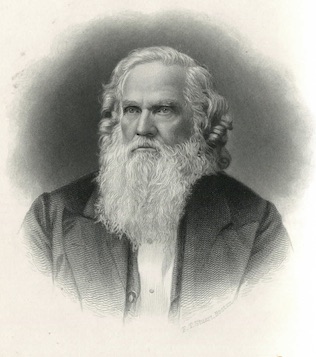 From Proceedings of the Massachusetts Council of Delibration, AASR NMJ, 1879, Page 92:
ILL. BRO. ABRAHAM ANNIS DAME, 33°.
Fourscore and seven years of an active, useful, human life, and more than sixty years of continuous Masonic service, all guided by an intelligent faith, lighted by a cheerful hope, and sweetened by a well-missioned charity, ripen a man, if any thing can, for the affluent harvest of the eternal world. The flower expands into bloom and perfume, and then fades away. The fruit puts on its robe of roseate and golden hues, and. having gathered all its richness, unclasps its stem, and drops into the lap of earth. For the old man to go away with death is as natural and beautiful as for the flower to fade, or the fruit to fall; and there is no tear of sadness, but only the freer breath of joy, when the moment of change has come. We can gladly and restfully say to such, be they stranger or friend, only fellow-man, or bound to us by ties of love, —
"Die, aged brother! lo, thy crown of palms
Has long been springing, and the tear of joy
Quivers on angel-lids
Astart to welcome thee
Why linger?"
Abraham Annis Dame was born Aug. 27, 1792, in the town of Orford, N.H., and died in Boston, Mass., Nov. 14, 1878, in the eighty-seventh year of his age. Even in the repose of death his well-set head, covered with its long, waving, silvery locks, was like a sheaf of ripened grain- Its like is almost never seen.
He was the son of Theodore S. Dame (a native of Greenland, N. H.) and Martha Tillotson (by maiden name), born in Hebron, Conn. His mother's family were for many years resident in Hebron and her father was the high sheriff for Tolland County, which included the town of his residence. The family are reputed to have been directly descended from Archbishop Tillotson of distinguished memory.
His father was one of those remarkable men, who, without themselves rising to eminence, give vigor and stability to a State by the enterprise, native energy, and facile versatility of mind which have characterized so grandly the pioneer history of the New World. With all his earthly inventory upon his back, he early left his home for the town of Orford while it was yet a wilderness, secured a tract of land which he cleared and cultivated. For many years he made the first and only brick used in the parish, and laid them also with his own hands. He worked also at shoemaking, and had that practical genius which enlightened and instructed all his neighbors. He was, for his time and generation, a public-spirited man, largely interested in educational and religious insti­tutions, giving the lot of land whereon the church of the township was built, assisting in the establishment of Orford Academy, contributing to found Dartmouth College, serving his fellow-citizens as selectman of the town and their representative in the Legislature, and leading them as a commissioned officer in the Revolutionary War. He died at the age of forty-nine years, reputed, for a man in his place and mode of life, quite rich in earthly treasure, and with a goodly reputation. He had ten chil­dren; of whom Abraham, the subject of the present memoir, was the ninth, and at his father's death only six years old.
Such, on the one hand and the other, was the stock, and such the surroundings, from which sprang that venerable man whose presence for more than half a century has been so constant in all our Masonic assemblies, that a single absence has been the occasion of universal remark and anxiety. Thoroughly versed in the ritual of every degree of Masonry, — Symbolic, Capitular, Cryptic, Chivalric, and Scottish,— he walked among us an encyclopaedia of Masonic work and history. Tall and erect in figure, strong yet fluent in motion, clear and decisive in speech, quick in sympathy and impulse, a Mason before most of the Brethren around him were born, he gave personal shadowing to the Fraternity of that wise experience which his acute observation and retentive memory enabled him to bestow upon every mooted question of Masonic right and usage, and to contribute to every soliciting inquirer.
Young Dame was educated at the common schools and academy of Orford, where lie fitted himself to enter the second year of Dartmouth College. Some trouble having about this time arisen in the management of the college, Abraham, by advice of family friends, relinquished the idea of a collegiate education, and turned his attention to the law. Passing in due time the literary examination then requisite before being admitted a student of the law, he entered the office of Abiathar G. Brittan, Esq., with whom he continued for two years and a half, a thoroughly diligent and devoted student. He then removed to Boston, but finding his office already filled with six students, the number at that day by courtesy limited to any one practitioner, he took up a connection with Timothy Bigelow, Esq., with whom he remained in the study and practice of the law for another two years and a half. He was admitted to the bar in June, 1816, at the session of the Court of Common Pleas holden at Concord, Mass.
And now henceforward continuously to the hour of his death, his life flowed equably forward, without diversion, in three concurrent streams, — from June, IS 16, in the arduous profession of the law; from March, 1818, in the pleasant art and mystery of Masonry; and from January, 1819, in the hallowed affections of domestic life. Nothing swerved or seduced him from these currents. Into the active practice of the law he entered at once. His excellent training gave him great facilities for the comprehension and despatch of business; so that at an early date his law engagements became quite extensive, and were almost exclusively in that branch of the law now' recognized as commercial law. He w>as character­ized by promptness, thoroughness in preparation, and fidelity in the collec­tion and payment of judgments. He believed and lived by the old maxim, that he whom his business must keep must himself keep his business.
He was often invited to be a candidate for political honors; and though he in no way esteemed lightly the service of his country, yet the absorbing duties of his profession, combined with his peculiar and adjusted tastes, led him invariably to reject all such alluring temptations. For the entire long period of sixty-two years, no social or political pre­ferment ever diverted his energies for a moment from the channels of work and influence in which he had determined to live. He often made declaration, that, outside of his adopted labor and his home, he desired no engagement or indulgence, except the sweet society and the delightful associations of his Brethren in Masonry.
The confidence of the community in his integrity and business capacity is shown in the fact, that, during the later years of his life, he was largely occupied in the management and settlement of estates as executor and trustee, in the course of which there shone out conspicu­ously that steady fortitude of purpose, that prudent wisdom, and that even justice, which were among the cardinal virtues of his faith.
In this the professional department of his life, that success that ever attends thorough devotion fell to his share; for he acquired and retained that ample competency of wealth which enabled him to pass all the ordeals of financial revulsions without fear or even mistrust.
Much more abundant and various were his Masonic labors, extending over the span of more than two generations. These, as he often said, were the great amusement and rest of his life, the sedative and gentle tonic, which, after a day's toil and contest in the court, would restore him to his better self, and bring all his faculties to a new repose and equilibrium.
During his preparatory studies, Timothy Bigelow, in whose office he was registered as a student, was the Grand Master of the Grand Lodge of Free and Accepted Masons in Massachusetts. Unconsciously in­ spired by the contacts of his daily life with a sympathy for the Order, and acting with the approbation of his friend and teacher the Grand Master, the young lawyer Dame sought admission, through the portals of the Massachusetts Lodge, to all the grand and hallowing principles, memories, and virtues, that keep the ancient tree yet hale with green young sap. He knocked, and the door of Freemasonry was opened unto him. On the 27th of March, 1818, he was duly initiated into the sublime mysteries, and on the 29th of the following June was admitted to mem­bership in this ancient Lodge. On the 17th of May, 1852, he was elected to Honorary Membership.
Massachusetts Lodge was born in the midst of that ferment of ideas which preceded the Revolutionary War, when equality of right and privilege had won the love of patriotic men, and become the passion of civil life ; and so well had she preserved the instincts of her youth, that she had elevated only five distinguished Masons to the dignity of Honorary Membership during the whole eighty-two years prior to its being conferred upon Ill. Bro. Dame. It was an honor in this time of great distinction, and worthy of the highest emulation.
Brother Dame's zeal in Masonry soon made him conspicuous, and he was elected to the office of Steward; passing afterwards through the several grades of the Diaconate and other subordinate offices, on the third day of December, 1823, he was elected Master of the Lodge, which office he filled for tw'o successive years. After the subsidence of the Anti-Masonic excitement, he was again, on Dec. 29, 1S43, elected Worshipful Master, and again for two successive years filled the chair. His thorough knowledge of the Old York Ritual, his dignified bearing, his emphatic fervor, and his discriminating and impassioned eloquence, conspired to render him a most impressive and effective officer in every station he was called to fill. Even in his later years, after his head had whitened for the skies, when invited from time to time to fill the chair of some absent official, or to preside at elections, the sterling fires of his unspent enthusiasm never failed to add zest and piquancy to the language of the Ritual.
For more than forty years, and at the time of his death, he was one of the Trustees of the Charity Fund of his Lodge, and was ever scru­pulous in the preservation and increase of the fund, and equally just and judicious in its dispensation.
In 1827 he was elected R. W. Junior Grand Warden of the Grand Lodge of Massachusetts, and afterward for three consecutive years was its Senior Grand Warden, and then for two years Deputy Grand Master, and so became a permanent member of the Grand Lodge. At the building of the Masonic Temple at the corner of Tremont Street and Temple Place, he was ex officio a member of the Building Committee, and took a large portion of the responsibility of superintending its erection.
He was exalted to the degree of Royal Arch Mason in St. Paul's Chapter on Feb. 17, 1819, and immediately took membership with that Body, for which, to his latest breath, he expressed the most unabated love. In the year 1820 he was Scribe, in 1821 King, and in the years 1822 and 1823 High Priest, of the Chapter; and after an interval of twenty years, at the call of his companions, he again, in 1840 and in 1853, served as Scribe, in 1841 as King, and for the two successive years of 1842 and 1843 discharged the arduous duties of the Orient with all the ability of his younger service.
He was one of the originators of the present fund of the Chapter, and for more than twenty-five years was employed in its administration and keeping as Chairman of the Committee on Finance, to which posi­tion he was for that long term from year to year re-elected. He was also made an Honorary Member of the Chapter.
In the Grand Chapter of Massachusetts lie was for twenty-one years Grand Treasurer, and for the first time put in practice the return of interest to the Grand Body upon the use of its funds. At the annual convocation of 1854 he was elected Excellent Grand Scribe, and there­ by became a permanent member of the Grand Chapter.
On the 13th of February, 1822, he was dubbed a Knight of the Chivalric Order of the Temple, and on the 12th of the following March was admitted to membership in Boston Commandery of Knights Tem­plar, in which, as in the preceding Bodies, he was awarded Honorary Membership on the 19th of September, 1855. He filled with great distinction the several offices of Junior Warden, Prelate, Captain-Gen­eral, and Generalissimo, and presided as Eminent Commander in its asylum during the three years of 1827, 1828, and 1829. To his won­derfully retentive memory this Order has been lately indebted for its present authentic Ritual. He acted as Grand Captain-General of the Grand Encampment of Massachusetts and Rhode Island for one year, as Deputy Grand Master for two years, and was elected to preside and govern the Grand Encampment for the years 1S35 and 1836.
The Council degrees were conferred upon him about the year 1820, and he was the first presiding officer in the Grand Council of the State.
The degrees of the Ancient Accepted Rite, up to and including the Thirty-second, were conferred upon him in the month of March, 1824, in pursuance of authority transmitted from Charleston, in South Caro­lina, and by officers duly commissioned for that purpose; and he became in the same year the first presiding officer of the Grand Body of the Rite within the Commonwealth of Massachusetts, under whose authority the original warrant of Boston Lodge of Perfection was issued Jan. 2i, 1842. He was subsequently, on Jan. 6, 1863, created a Sovereign Grand Inspector of the Thirty-third and last degree by the Supreme Council for the Northern Jurisdiction, and for many years wore the insignia of the Order, — Deus meumque jus ("God and my right").
"A furloughed soldier now he sleeps, from battle spent;
And in the resurrection he shall strike his tent."
But no Masonic memorial of Ill. Bro. Dame would be complete which did not allude to his connection with the famous "Declaration" that in 1831 first barriered the flooding tide of the Anti-Masonic fury. To such an excess of arrogant excitement had this idea of Anti-Masonry seized upon the popular belief, that we are told " there was no safety in the interior counties of the State for any man who had the courage to avow himself to be a Mason. The coaches, as they drove up to the hotels, were stopped, the doors were thrown open, and the inquiry was made, whether there were any Masons there. The whole business of the State was interrupted; churches were broken up, fathers were set against their sons, and mothers against their daugh­ters. . . . The women in the western part of the State held a conven­tion at one time, and voted that their daughters should never marry a Mason." Lodges were swept away. Timid men denied their alle­giance; weak men shrunk into silence; and wicked men bought and sold the inflammable materials to perpetuate this fanaticism. In the very crisis of the excitement, Boston Commandery of Knights Templar, defy­ing personal consequences, and studious alone of the rights, and for the defence, of the Fraternity, and of their own good fame as individual Masons, appointed a committee to draft a declaration of the principles of Masonry for the purpose of an appeal to the public judgment. This Declaration, now memorable in history, was drafted and presented by a sub-committee, consisting of Ill. Bros. Moore and Dame. The best thought of both of these distinguished Brothers was embodied in this paper. It was accepted, published, signed by the members of Bos­ton Commandery and many others, and sent upon its mission through­ out the land. It was eagerly read, and with candid men produced conviction; with impassioned men, cooled their hot and fiery zeal; with conscientious men, changed their sense of alarm and horror to quiet restfulness and trust. Gradually this moral epidemic yielded to the wholesome medicaments of open speech, upright living, and honest action; and since then this Ancient Brotherhood has gone quietly but sedulously forward in the dissemination of its humanizing tenets of Brotherly Love, Relief, and Truth. Though the valiant men of this heroic period may have passed away, the fragrant memory of their courage and their wisdom shall last till time shall be no more. A brief survey of a happy domestic life is all that remains for this tribute of our affection.
Ill. Bro. Dame was first married Jan. 28, 1819, to Harriet White of Boston, and by her had one son, William Augustus Dame, who graduated at Harvard College in 1838, and died in 1849. Mrs. Dame also deceased in September, 1850.
The clouds that lowered about his house lifted for an instant, and then shut in with redoubled gloom. On Dec. 16, 1850, only about three months after the decease of his first wife, he was again married to a Mrs. Emily Russ of Lexington, to whom, as an old friend, he had become deeply attached. This speedy re-union is open to no sinister reflections; for it was largely an act of manly benevolence, having been consummated in the hope and belief that the marital union would revive in her a broken mind, and set in new life a shattered constitution. But the hope was vain, and the belief a broken reed; for, within the brief period of only two months after the solemn rite, she passed away
"Beyond the smiling and the weeping
To love, rest, and home,"
in the mansions not made with hands.
On Feb. 3, 1852, he married for his third wife Susan Hamilton Palmer of Dover, N.H., by whom he had three children, — Bartlett Palmer Dame, who died at the age of seven years; Susan Elizabeth Dame, who died at the age of three months; and a second daughter, in whom he perpetuated the name of the elder-born, and who, with her mother, on sabbath the 17th of November, 1878, followed his remains to their final resting-place amid the beautiful shadows of Mount Auburn, where they were borne under the escort of his Brethren of the Lodge and Chapter, after the solemn and impressive burial-service of a fallen Knight had been rendered with musical accompaniment by his favorite Boston Commandery in the West Church of this city.
As the sun passed through the golden gates of the west at closing day, so our Illustrious Brother, in the rich fulness of his time, stepped beyond the horizon of our sight, to be garnered in the mansions of his heavenly Father, filled with the ritual of a larger and more enduring love, and to participate in a more glorious and everlasting service. As the sun dipped beneath the distant hills, so he passed on
"To the fair land that spreads beneath the slope
Of the eternal hills,
Where nothing dies,
Where nothing fades,
But all is without ending or decay, —
The sky, the sun, the light,
The peace, the truth, the love,
And, above all, the joy."
Respectfully submitted.

Wyzeman Marshall, 33°
Samuel Mason, Jun, 32°
William Sutton, 33°
---