MAGLRWoodberry
From MasonicGenealogy
ROLAND KENT WOODBERRY 1930-2011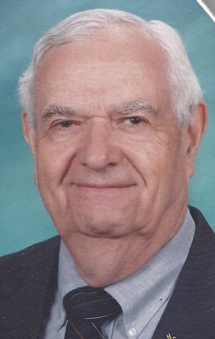 Senior Grand Warden, 1988
Grand Tyler
BIOGRAPHY, DECEMBER 1988
From TROWEL, Winter 1988, Page 7: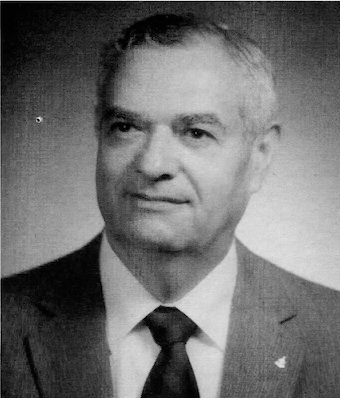 Roland K. Woodberry Proud of His Heritage
When R. W. Roland Kent Woodberry leaves the West of Grand Lodge on December 27, he will have been the third descendant of Abiathar Johnson to serve as Senior Grand Warden of the Grand Lodge of Masons in Massachusetts. Johnson was the sixth generation of Capt. Edward Johnson, who was born at Canterbury, England ■1598, and first came to America in 1628-29. He returned to his homeland a year later but came back to America in 1637-38 with his wife and seven children to settle in Charlestown. Later he laid out the boundary lines for Woburn and other towns. When Woburn was incorporated in 1642, he was the first Town Clerk, serving through 1672.
Bro. Woodberry, Clerk of the Education Committee of Grand Lodge, is proud of his family roots, particularly because the two cousins who were Senior Grand Wardens were Grand Masters of our Grand Lodge. M. W. Melvin Maynard Johnson (1914-16) had first been Grand Marshal for M. W. John A. Blake, 1906-08, and was Senior Grand Warden in 1909. He was born in Waltham in 1871. Another wing of the Johnson family included M. W. Laurence Emerson Eaton, who was Grand Master 1960-62. He had been Grand Marshal for M. W. Whitfield W. Johnson (1954-56) and was Senior Grand Warden in 1957.
Byron Berkeley Johnson, eighth generation of Capt. Edward, was born in Needham in 1833 and was the father of Melvin M. Johnson. George Emerson Eaton, whose mother was Sally Johnson, was the grandfather of Laurence E. Eaton. Henry Harrison Wight, whose mother was Mary Johnson, was the great-grandfather of Roland E. Woodberry, which, if you're not already confused, means that Byron B. Johnson, George E. Eaton, and Henry H. Wight were first cousins.
Born in Danvers 58 years ago, the son of Gordon Foster and Grace Louise (Salter) Woodberry, Roland lived in New York and New Jersey before his father settled in Norwood in 1935. In May of 1953, the family moved to Walpole, and in 1977 they relocated to Burlington where Roland still resides. His mother was granddaughter of the aforementioned Henry H. Wight. Roland's father was raised in Liberty Lodge and was active in Royal Arch Masonry. He was a member for 70 years. His mother Grace, and grandmother Alice L. Salter, were both active in Eastern Star. Mrs. Woodberry served 30 years on the advisory board of Norwood Assembly No. 8, International Order of Rainbow for Girls, the last 25 as Mother Advisor. A sister to Roland, Barbara L. (Brock) Haggblad, who resides in Harrisville, NH, is a Past Worthy Advisor of the same Assembly and once held office in Grand Assembly.
Earning a Bachelor of Science Degree at Northeastern Univ., Bro. Woodberry was employed for 22 years with the Employers Group of Insurance Companies, now known as the Commercial Union Insurance Company, working in the accounting and tax departments. In 1977, he was office manager for Aleppo Temple, A. A. O. N. M. S., and in 1983 joined the staff of the Supreme Council in Lexington as assistant to the executive secretary.
His Masonic career is unique in that he holds the Meritorious Service Certificate, the Joseph Warren Medal, and the Henry Price Medal for the distinguished service he has given to the Craft. A Past Master of Orient Lodge, he was Worshipful Master in 1961, Junior Grand Steward in 1973, and Grand Standard Bearer in 1974. He is a Past D. D. G. M. of the Hyde Park 25th District (1983-84), is Grand Representative for the Grand Lodge of El Potosi, Mexico, near our Grand Lodge. A member of United Church, Walpole, he is an Army veteran of the Korean War.
QUARTERLY, DECEMBER 2009
Testimony presented by Rt. Wor. Richard B. Burgess at the December 2009 Quarterly Communication, Page 2009-121:
Most Worshipful Grand Master, Distinguished Guests, Officers and Members of our Grand Lodge!
I thank you, Grand Master, for allowing me a few minutes on this great and important occasion to speak briefly to and about a friend of all of the Brethren here assembled.
It is altogether fitting and proper and absolutely essential that all of us take the time to sing the praises of important people in our lives face to face before the time comes when it is too late. So let me cease my preamble and get to the core of this address. Roland Kent Woodberry, you were raised to the Sublime Degree of a Master Mason in Orient Lodge, Norwood on March 17, 1952 and served as Worshipful Master of our Lodge in 1962.
You have been a District Deputy, a Grand Steward, a Grand Standard Bearer, a Grand Representative, a Senior Grand Warden, a Proxy to Grand Lodge, are still a Permanent Member of Grand Lodge, a holder of a 50 year Veteran's Medal and the Henry Price Medal. You were appointed Grand Tyler nine years ago and have faithfully guarded our doors at every Grand Lodge Communication since being so appointed.
You are one of the most widely known and respected Masons not only in this Grand Jurisdiction but also in many others. You represent this Grand Lodge, the York Rite, the Scottish Rite and the Shrine with dignity, seriousness of purpose and with a deep and abiding love for all things Masonic. Freemasonry is Roland Woodberry and Roland Woodberry is Freemasonry. What a beautiful and productive relationship for both parties.
I asked the Grand Master if I might be allowed to make this public tribute to you and to have these remarks become a part of our Proceedings for 2009 so that I could thank you not only for your unforgettable service to this society of friends and brothers but also for what you have done for me in my Masonic and professional career. Had I not known you, life would have been totally different. Perhaps the lesson of friendship and brotherly love taught by your example and your actions, is one that every Mason should learn. You helped to advance me. I, in turn, should pass your example along to others, just as each one of us in this Lodge room today should pass on the gifts we have received from our noble Craft to other men. Roland, as you end your service to Grand Lodge this month, please know how much each of us loves you for the great Mason you are, for being a gentle gentleman and for the gifts which you have given to each of us, the great and lasting gift of yourself. God bless and keep you safely in the palm of His hand.
MEMORIAL
From the obituary archive, Folsom Funeral Home, September 2011:
Roland Kent Woodberry, a resident of Norwood, and formerly of Charlton and Walpole, died Sunday, September 18, 2011 at the Golden Living Center in Norwood. He was 80. Rollie was born October 29, 1930 in Danvers, Massachusetts, the son of Gordon F., and Grace L. (Salter) Woodberry, and moved with his family to New York City early in 1931 where his father worked for Frederick Law Olmstead in the construction of Fort Tryon Park. After the George Washington Bridge was built, the family moved to Englewood Cliffs, New Jersey. After the completion of Fort Tyron Park in 1935 the family moved to Norwood and then to Walpole in 1953. Mr. Woodberry attended the public schools in Norwood, graduating from Norwood High School in 1948. He continued his education at Northeastern University, earning his bachelor of science degree in Business Administration in 1955. He served in the US Army from August 1952 to August 1954, stationed at Fort Dix, New Jersey, Fort Lee, Virginia, and Fort Bragg, North Carolina.
Roland worked for the Employers Group of Insurance Companies as an accountant for over 23 years, then was the Office Manager at the Aleppo Temple Shrine in Wilmington for over 5 years, and finally spent 13 years as the Assistant to the Executive Secretary of the Supreme Council in Lexington. He was an active member in several Masonic groups for over 50 years including Master of Orient Lodge AF & AM in Norwood in 1961, followed by 37 years as the lodge's treasurer. He was the Puissant Sovereign of St. Matthew's Conclave, Red Cross of Constantine of Springfield, Massachusetts in 2004. Roland was also a member of American Legion Post 70 of Norwood and of the Cape Cod Chapter of the Sons of the American Revolution. Roland was the brother of the late Barbara Brock Haggblad. He is survived by three nephews, Peter, Paul, and David Brock; his niece, Bonnie B. Flaman; three grandnephews, and two grandnieces. Visitation with his family will be held from 9 to 10 AM Wednesday, September 21, 2011 at the May Funeral Home, 85 Nichols Street, Norwood followed by a funeral at the funeral home at 10 o clock. Burial will be in Highland Cemetery, Norwood.
---