MAGLJLiebman
From MasonicGenealogy
JOSHUA LOTH LIEBMAN 1907-1948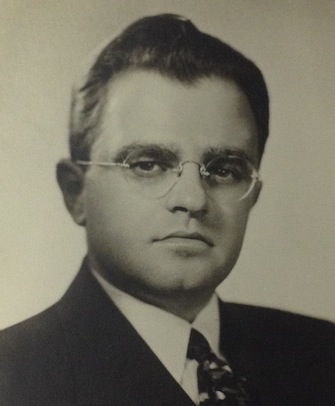 MEMORIAL
From Proceedings, Page 1948-133:
Born in Hamilton, Ohio Apt. 7,1907
Raised in Shawmut Lodge, Boston, Jan. 23, 1941
Grand Chaplain 1946-1948
Died in Brookline June 9, 1948
Worshipful Brother Liebman was serving his third year as Grand Chaplain. His death occurred at the very time Grand Lodge was in session on June 9th last, and quite probably at the very moment at which the Grand Master was speaking of him.
He was a young man, forty-one years of age, with what would seem to be a long and useful life ahead of him. He valued his Masonic affiliations and was a credit to the Fraternity. His passing at this early age when, as one commentator said, he had so many useful decades ahead of him, is a loss to the Fraternity and to the world at large. He was a great influence and a leader in this community and wherever thoughtful people gathered.
Your Grand Master was glad to serve, on behalf of the Grand Lodge, as an honorary pall bearer at the funeral services.
---