MAGLEWoodward
From MasonicGenealogy
EDWARD MINTON WOODWARD 1860-1946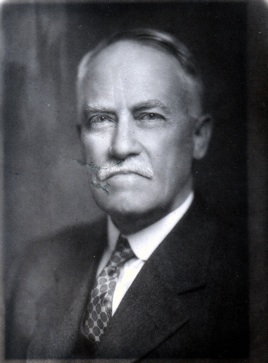 From the collection of the Grand Lodge of Masons in Massachusetts
Junior Grand Steward, 1902
Junior Grand Warden, 1924
MEMORIAL
From Proceedings, Page 1946-346:
Born in Paxton, Massachusetts, August 13, 1860, the son of Albert E. and Lizzie J. Woodward
Married Miss S. Emma Hemenway

Celebrated their 50th wedding anniversary July 1937
They had two sons and three daughters; 5 grandchildren; 3 great grandchildren

Died at his home in Worcester, Massachusetts, November 6, 1946
Graduated Classical High School, Worcester, 1881
Amherst College (A.8. degree) in 1885
Taught school in Hubbardston, Massachusetts, for a term
In 1886, Teacher of Science and Mathematics, Classical High School, Worcester
Appointed Principal of South High School, Worcester, September, 1903
Retired in 1937 after 51 years in the teaching profession
He was Past President of Worcester County Teachers' Association
Member of National Educational Association
Member of Exchange Club, Worcester
Director of Worcester F'ederal Savings and Loan Association
MASONIC RECORD
Raised in Morning Star Lodge, April 12, 1887

Worshipful Master, 1899-1900
D.D.G.M., 18th District, 1908 and 1909
Junior Grand Warden of Grand Lodge, 1924
Member of Board of Masonic Relief of Grand Lodge since Dec. 27, 1920
Charter Member of Isaiah Thomas Lodge

Exalted in Eureka Royal Arch Chapter, May 31, 1887

High Priest, 1894-1895
D.D.G.H.P. 1899-1901
Deputy Grand High Priest, 1902-1903
Member of Massachusetts Conyention, Order of High Priesthood, March 10, 1895

Greeted in Hiram Council, R.&S.M., June 30, 1887

Illustrious Master, 1894-1895

Deputy Grand Master of the Grand Council of Massachusetts, 1897
Knighted in Worcester County Commandery, No. 5, K.T., June 23, 1892

Eminent Commander, 1903-1904
Recorder, 1918-1938

He became a member of all the Scottish Rite Bodies of Worcester in April, 1889

Was thrice Potent Master of Worcester Lodge of Perfection, 1897-1900
Sovereign Prince of Goddard Council, P. of J., 1901-1903
Most Wise Master of Lawrence Chapter of Rose Croix, 1903- 1905
He received the thirty-second degree in Massachusetts Consistory on April 22, 1898
Was Chancellor of Massachusetts Consistory, 1900-1903
Second Lieutenant Commander of Massachusetts Council of Deliberation, 1902-1903
Crowned Sovereign Grand Inspector General, 33°, and Honorary Member of the Supreme Council, Northern Masonic Jurisdiction, September 18, 1906

Received Henry Price Medal, October 19,1925
Veteran's Medal, 1937
Paul Revere Distinguished Service Medal (Grand Chapter) March 15, 1932
Representative to the Worcester Masonic Charity and Educational Association since 1899

Clerk 1899 to 1916
Treasurer 1916 to 1942
Funeral services were held at the First Baptist Church, Worcester, and were conducted by Right Worshipful and Reverend Thomas S. Roy.
This is the record of a highly respected and popular citizen of Worcester, who was not only a Brother in the finest sense in his fraternal associations, but also a real father to countless thousands of students who came under his jurisdiction.
He was a man greatly beloved by everyone who knew him.
Fraternally submitted
Herbert P. Bagley
Clifford W. Greene
Walter I. Engstrom
---