RIGMWilli
From MasonicGenealogy
CARL B. WILLI 1947-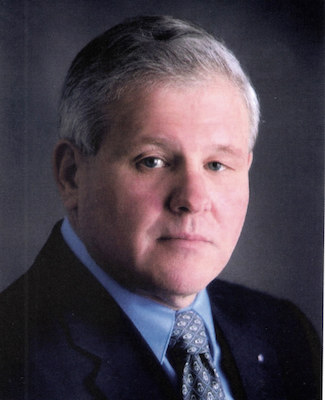 Grand Master 2006-2007
Brother Carl Bernard Willi was born on March 8, 1947 in Breese, Illinois, the son of Matilda and Albert Willi. He was educated in Illinois graduating from Breese Public High School in June 1965 and additionally received a Bachelor of Science in Business Administration from New York State regency College on July 16, 1978.
In June 1966 Most Worshipful brother Willi joined the navy. His naval Career included tours of duty aboard seven Navy combat ships, Task Group Eight Staff, Norfolk, Virginia, Damage Control Officers School, Newport, RI and the Surface Warfare Officers School, Newport, RI. In January, 1982 he received a Commission under the Limited Duty Officer Program, proudly being identified as a "mustang." Brother Willi retired from the Military in August 1988 after serving for 22 years.
During 1967, while stationed in Boston, Massachusetts Brother Willi met his future wife, Cristine Lorrayne Nelson. They were married on September 6, 1969, upon his return from Vietnam and are blessed with three children, Christopher, Carla and Caralee.
Carl was raised in St. John's Lodge No. 1 on October 5, 1987, signed the By-laws on November 30, 1987 and served as Master of the Lodge in 1993. He is an affiliated member of St. Paul's Lodge No. 14 and St. John's Lodge No. 1 Providence.
Brother Willi was appointed Itinerate District Deputy Grand Master by Most Worshipful Robert B. Yates in May 1998 and served as District Deputy Grand Master in the Central, East Bay, and Metro Districts. He was elected Junior Grand Warden on November 2002, Senior Grand Warden, November 2003, Deputy Grand Master on November 2004 and elected Grand Master on November 19, 2005. He was installed as the 151st Most Worshipful Grand Master of Masons for the State of Rhode Island and Providence Plantations on May 22, 2006.
Most Worshipful Brother Willi is a member of the Ancient Accepted Scottish Rite Valley of Providence; the Rhode Island Shrine; Newport Royal Arch Chapter No. 2; Deblois Council No. 5; Calvary Commandery No. 13; East Bay Past Master's Association; Rhode Island Secretaries Guild; National Sojourners, Narragansett Bay No. 14; Scottish Rite Research Society; Swords of Bunker Hill, Gaspee Order No. 99; and the Grand Representative to the Grand Lodge of Russia.
---