RIGMSokoll
From MasonicGenealogy
RICHARD S. SOKOLL 1956-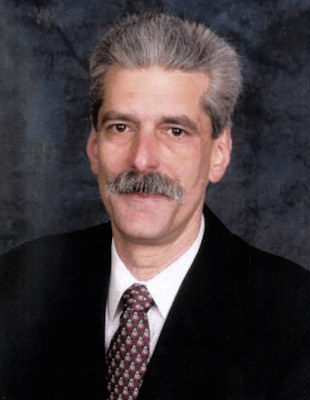 Grand Master 2008-2009
Richard S. Sokoll was born June 10, 1956, a son of the late Arnold Sokoll and May Sokoll. Brother Richard has a sister who lives in Grafton, Massachusetts. He was educated in the Providence and Cranston school system, graduating from Cranston High School West in 1974. He entered Emerson College in Boston, MA and received his degree in 1978 in Bachelor of Science in Business Communication. Brother Sokoll, that year married, Sandra Bernett and several short years later was blessed with a daughter, Rachel. Brother Sokoll's business career started in retail management. Shortly after he made a decision to follow his father's footsteps and become a horologist, more commonly known as a watchmaker. As young man, Brother Richard had helped his dad in minor watch repair and cleaning clock parts. So he entered an apprenticeship evenings and weekends with his father to learn that trade. In 1986 he made the decision to open his own business and created "Fine Time" located in Warwick, Rhode Island, which he has operated as a clock seller and repair of fine time instruments.
Brother Sokoll's Masonic career began in Redwood Lodge in 1988 when he was initiated and signed the by-laws in January of 1989. He served as its Worshipful Master in 1993 and was also appointed to the Masonic Renewal Committee which he served as a district representative until he became Chairman of that committee and 1997 was honored by our deceased Most Worshipful Past Grand Master, Arnold B. Wasserman, with the Exemplary Service Medal. Brother Sokoll served his lodge as Master of Ceremonies, served the Grand Lodge as an Associate Grand Lecturer. Brother Sokoll was appointed by Most Worshipful Past Grand Master, Brother Dennis W. Pothier, in 2001 as a Right Worshipful District Deputy Grand Master. He had served in all the districts when he was elected Junior Grand Warden, Senior Grand Warden, Deputy Grand Master, and in November of 2007 to serve as Grand Master.
Brother Sokoll holds memberships in the Ancient and Accepted Scottish Rite Valley of Providence, a noble of the RI Shriners, Harmony Royal Arch Chapter, Doric Council, the RI Masonic Veteran's Association, the International Police Square Club and is also an honorary member of Charity Lodge.
---