MARoxbury
From MasonicGenealogy
ROXBURY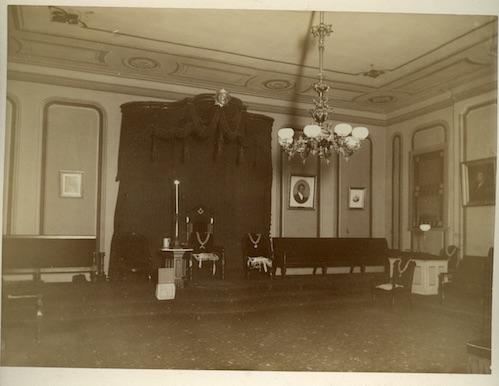 Roxbury Masonic Hall, 1894
From the collection of the Grand Lodge of Massachusetts
NOTES
MORTGAGE PAYOFF, JULY 1909
From New England Craftsman, Vol. IV, No. 11, August 1909, Page 412:
These are no happier Masons in Massachusetts than Wor. Brother Herbert F. Morse, president; and Brother Francis M. Edwards, treasurer of the hoard of directors of Masonic temple, Roxbury, who on the first day of July paid the last cent due on the temple making it the free property of the Masons who occupy it.
The directors are especially pleased with their success as many brethren believed it impossible to raise ball" the amount required. The temple is among the best in the state and cost $103,000. The brethren are congratulated on their prosperity and on the Masonic devotion and loyalty which has enabled them to accomplish this great result in the short time of five years.
---
LODGES
---
BUILDINGS
---
LINKS