MAGLWBentley
From MasonicGenealogy
WILLIAM BENTLEY 1759-1819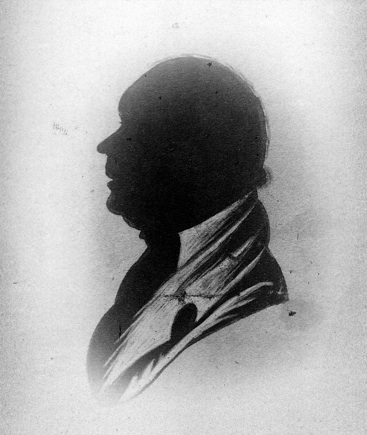 BIOGRAPHY
From Proceedings, Page 1873-194:
REV. WILLIAM BENTLEY, D.D., SALEM, Unitarian, 1800.
In the reply to a note addressed to Brother Joseph Swasey, Secretary of Essex Lodge, Salem, for information as to Dr. Bentley's connection with that Lodge, he writes that, "The first mention of Bro. Bentley is in the Record of Dec. 27, 1784, when he applied for membership. January 20, 1785, he was made a member. No mention is made of his receiving the degrees. I presume he was made in a Lodge in some other town. He served as Junior Warden of Essex Lodge in 1791 and 1792. If in your inquiries you should ascertain when and where Bro. Bentley received his degrees, I should be pleased to receive the information, so that it might be placed on the Lodge Register."
Bentley, William, D.D., minister, politician and scholar, b. Boston, June 22, 1759; d. Salem, Dec. 29, 1819, H. U. 1777, and afterwards tutor there. Ord. over the Second Church in Salem, Sept. 24, 1783. For ab. twenty years, he edited the Essex Register, a Democ. print. His knowledge was uncommonly extensive and various. His theological discourses were marked by a good deal of freedom and originality, indicating Unitarian sentiments. His valuable library and cabinet he bequeathed to the coll. at Meadville, Pa., and to the Amer. Antiquarian Society at Worcester. Besides sermons, he pub. a collection of psalms and hymns, three Masonic addresses, and a Masonic charge, and a hist, of Salem, in Hist. Colls, vol. vi.
— Dictionary of American Biography, etc., by Francis S. Drake, 1872.
In Brother Swasey's note above cited, he further writes : — "I have obtained some information from facts and statistics gathered by Bro. Wm. Leavitt, which may be of interest or use to you. From this source, we learn that Bro. B., was born in Boston, June 22, 1759, the son of Joshua and Elizabeth (Paine) Bentley, that he was the Chaplain and Orator of the Lodge on all public occasions; graduated at Harvard College, 1777; settled as pastor of the East Church in Salem, Sept. 24, 1783. He was one of the most distinguished and eminent divines of this country. His memory is held in the highest veneration by all who knew him."
SALEM, Saturday, Jan. 1, 1820.

The Editor of the Essex Register this day announces the death of his great patron, the Rev. Dr. William Bentley, who died very suddenly on Wednesday evening last (Dec. 29, 1819), in the 61st year of his age. For some time previous, he had intimations that he was affected with the angina pectoris. This evening he had passed abroad with his usual cheerfulness, and on his return to his house about half-past 10 o'clock, being probably chilled with the cold of the evening, contrary to his usual habits, he was standing by the fireside; at this time, while in some familiar conversation with the family, he fell backwards upon the floor; immediate assistance was attempted, but in vain. His earthly course was run, and his spirit had fled to a purer region. We have sustained a loss which cannot be repaired. For nearly twenty years Dr. Bentley has been, without reward, the constant, faithful and firm friend of our establishment. At some future time, when we can collect our thoughts, our gratitude will impel us to a more full acknowledgment of our obligations; at present, we can only feel them.

The history of his life is a subject beyond our powers. The greatest talents and learning of our country, it is to be hoped, will be engaged on this subject. For ourselves and our country, we can only repeat the sentiment of an ancient sage, When a great man dies who has been long ripening, much wisdom dieth with him.
FUNERAL OF DR. BENTLEY.

The religious services will commence at 11 o'clock on Monday morning, at the East Meeting House. After the services are concluded, the funeral procession will form, and proceed from the Meeting House in the following order : —

Masonic Procession,
CORPSE,
Rev. Clergy,
Relatives,
Members of the church,
Society,
Municipal and other public authorities,
Citizens.

MASONIC NOTICE.

The Officers and Members of Essex Lodge, with the Brethren in this vicinity, are requested to assemble at Masonic Hall, Franklin place, on Monday next at 10 o'clock, A.M., to attend the funeral solemnities of the R.W. and Rev. Bro. William Bentley, D.D. R.A. Masons are requested to bring their appropriate clothing, and the Officers of the Lodges their Jewels.
Per order,
THOMAS PALFRAT, Secretary. SALEM, Saturday, Jan. 1, 1820.

From the Boston Patriot of Monday, Jan. 3, 1820 : — "It is with deep regret that we announce the sudden decease of the Rev. Dr. William Bentley, of Salem; a gentleman of great scientific and literary attainments, of pure and unsophisticated life and conversation, of strict integrity, and unbounded philanthropy.
"The loss of this gentleman will be severely felt by his numerous friends in various parts of the country, as well as by his immediate parish, and the different literary societies of which he was a member. No man has paid more frequent, more sincere, more candid, or more feeling tribute to the illustrious dead, than Dr. Bentley. Forgetting individual opinion, and regardless of what others might think, he kept his course with genuine independence. No man was ever more industrious. No divine was ever more fair or more honest. As an inquirer into nature, he was patient, inquisitive, zealous and communicative. As a Christian he was a pattern of Gospel simplicity, and the flock which he has led has need to mourn the absence of a good shepherd."
From the Centinel of Saturday, Jan. 1, 1820: — "DEATH OF A GOOD MAN. — We record with deep regret, the sudden demise on Wednesday night last, of the Rev. William Bentley, D.D., pastor of the East Church in Salem, Fellow of the Academy of Arts and Sciences, a Counsellor of the American Antiquarian Society, and a member of numerous literary and scientific societies in Europe and America. We know of no decease which learning, science and philanthropy would more deeply lament than that now announced.
"Dr. Bentley was the author of the learned and elaborate summaries which have appeared in the Essex Register for many years, and which have contained innumerable facts and profound speculations; and we find in the Register of Wednesday last, nearly three close columns which must have proceeded from his pen, and which are evidences that his faculties continued unimpaired, and his love of labor unabated, to the very verge of life."
---