MAGLSBurrall
From MasonicGenealogy
STEPHEN H. BURRALL, JR. 1943-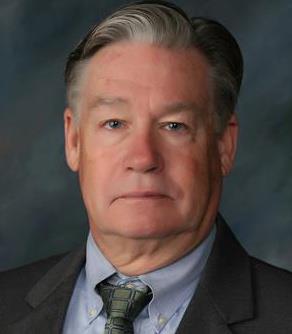 BIOGRAPHY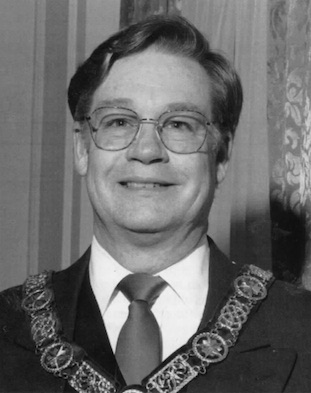 From TROWEL, Spring 2001, Page 5:
Right Worshipful Stephen H. Burrall, Jr. of Longmeadow was installed Senior Grand Warden, the second highest elective office in Grand Lodge. He is retired and ready to go to work for Freemasonry wherever it is dispersed. Raised in Longmeadow Lodge in 1982, he was Worshipful Master five years later. He has been the Lodge Treasurer, Proxy, Trustee and Ritualist since 1994. He was honored with the Joseph Warren Distinguished Service Medal in 1998. Brother Burrall was the District Deputy Grand Master of the Springfield 33rd Masonic District in 1991-92 and is a member of the Past District Deputy Grand Masters Association, Masonic Awareness Committee, Masonic Forum Committee, the Master's Path, and the District Deputy Training Seminars.
Born in Waterbury, CT in 1943, Brother Burrall graduated from The Loomis School in Windsor in 1962 and received a B.A. in Business Administration from Baldwin-Wallace College at Berea, OH in 1966. His entire career had been spent in the area of retirement planning, helping associates in the field design and administration of pension plans for their clients. His profession led him to Massachusetts Mutual Life Insurance Company and Monarch Life Insurance Company. Married to the former Donna Lee Paull of Dayton. OH, they are parents of three daughters and one granddaughter. The mother to that child is Heather Heins. a systems analyst for the state of New York where she resides with her husband and child in Clifton Park. Daughter Hope Burrall is a school teacher in Holland. MA. She lives in Vernon, CT and is pursuing a Masters Degree from the University of Connecticut. Daughter Hilary Burrall is a sophomore at Trinity College in Hartford.
Our Senior Grand Warden served in the United States Air Force as a administrative officer from 1966 through 1971, He retired with the rank of captain in 1971, following his last tour of duty at Hickham Field, Honolulu, the base that had been bombed by the Japanese in the surprise attack of December 7, 1941, that launched this country into World War II.
Brother Burrall's Scottish Rite membership is held in the Valley of Springfield and the Connecticut Valley Consistory where he is involved in various ritual casts. He became a York Rite Mason in the one day class of 1999. He is an active member of Melha Temple, Shrine in Springfield.
The Burrall family worships at St. Andrews Episcopal Church where he is a lay reader and eucharistic minister, vestry member, warden, and chairs the Christian Education Committee. In summer months he is active in St. Paul's Episcopal Church,
Brother Burrall is a member of the Western Massachusetts Society of Financial Service Professionals, the Springfield Association of Life Underwriters and campaign treasurer of the State Representative Second Hampden District. When not involved with Masonic commitments he is enjoying sailing, woodworking and reading.
---