MAGLMWilder
From MasonicGenealogy
MARSHALL P. WILDER 1799-1887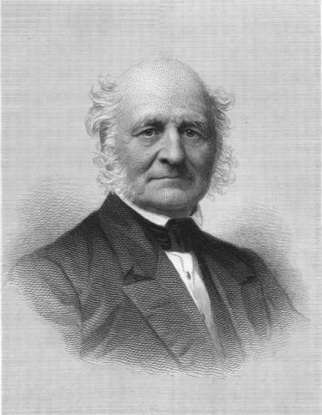 Deputy Grand Master, 1862
BIOGRAPHY
From New England Freemason, Vol. II, No. 5, May 1875, Page 193:
We have the pleasure to present to our readers an excellent portrait of a distinguished Brother. The engraving will be found remarkable alike for the accuracy and fidelity of the likeness and for the skill and artistic perfection of its execution. It has called forth the highest encomiums from the best judges and most skilful practitioners of the art of engraving. It is indeed a speaking likeness, which will be instantly recognized, and with pleasure, by those who have ever seen the original; and to those who have not, it will suggest a very accurate idea of his genial and noble countenance.
Many memorials of this eminent merchant and horticulturist have appeared in our periodicals and society publications during the past few years; but the present brief sketch we propose to confine principally to his Masonic history, and to let him speak for himself. Marshall Pinckney Wilder was born September 22, 1798, at Rindge, N. H. He is the oldest son of Samuel Locke Wilder and Anna Sherwin. His paternal grandmother was a sister of Samuel Locke, D. D., President of Harvard University, from whom his father derived his Christian name. In the Indian wars, in the Revolutionary struggle, and in Shay's rebellion, some of the ancestors of our subject rendered important services, and his grandfather was one of the seven delegates from Worcester County in the Convention in Massachusetts in 1787, who voted in favor of adopting the Constitution of the United States.
At the early age of four years he was sent to school, and at twelve he entered New Ipswich Academy. After remaining there one year he returned home, and was put under the tuition of Rev. Joseph Brown, it being his father's intention to give him a collegiate education, with a view to a profession. The boy, however, preferred a more active life, and at sixteen his father gave him his choice of the farmer's or the student's life. He chose the former, and thus, probably, laid the foundation of that robust health and those horticultural tastes which have characterized him for so many years.
At an anniversary festival in 1861, which called back to their birthplace many of the sons of Rindge, Brother Wilder pleasantly described his school-boy days, and pictured the old schoolhouse near his father's door, the little rods of chastisement, resembling a bundle of apple-grafts, behind the master's desk, and the evening spelling matches, where each carried a candle in a turnip to the arena. Proceeding in a more touching strain, he asks: "Who that has a soul within him can forget the place of his birth, the home of his childhood, the old district school where he learned his ABC, the church where he was offered at the baptismal font, or the consecrated ground in which repoBe the loved and lost ones of earth?
"I can recollect this old church as it then was, with its high pulpit, spacious galleries and square pews, surrounded with balustrade and rail; and how terrified I was if, by chance, I turned one of the rounds and made it squeak, lest I should have disturbed the venerable Deacon Blake, whose pew was between that of my father and the sacred desk; and now and then, in time of service, I opened one eye and looked around to espy the handsomest young lady in the congregation; and here it was my eye caught hers who became my first love and the wife of my youth.
"I never return to this good old town, the place of my birth, the home of my youth, and in whose sacred soil repose my mother, my brother and sister, the wife of my youth and some of my children, but I feel sensations which no language can describe. I never revisit this town, but, with the first glimpse of her glorious old hills over which I have roamed in my youth, my soul rises with the inspiration of the scene, and I almost involuntarily exclaim, Thank God, I am with you once again!
"I feel the gales that from ye blow
A ruoinentary bliss bestow,
As, waving fresh your gladsome wing,
My weary soul ye seem to soothe,
And redolent of joy and youth,
To breathe a second spring.'"
The increase of his father's business led to the transfer of young Wilder from the farm to the store, and at the age of twenty-one he was admitted to partnership. He was enrolled in the New Hampshire Militia at sixteen, and, having a decidedly military turn, he rose in rank rapidly. He organized and commanded an independent company in his native town. At twenty-five he became Lieutenant-Colonel, and at twenty-six Colonel of the Twelfth Regiment.
In 1825 he removed to Boston, and established a wholesale grocery house, under the firm of Wilder & Payson. His military and mercantile acquaintance in New Hampshire proved of great advantage in the new business, which was continued until 1837, when the dry goods commission house of Parker, Blanchard & Wilder was formed, and under different styles has been continued until the present time.
He has frequently been called upon to occupy positions of trust and responsibility, and has for many years served as a director in several of the largest and most important corporations in the city of Boston. Although but little inclined for political life, he has served as a member of the Governor's Council, and of both branches of the State Legislature. As President of the Senate, he was highly complimented for his "untiring assiduity and uniform urbanity."
But it was in other pursuits that our Brother found his most congenial duties. From earliest boyhood the garden, the orchard, the forest and the field have had peculiar charms and attractions for him, and the taste has grown with his growth and strengthened with his strength. Horticulture, floriculture, agriculture and pomology have been his hobbies, and no man ever rode a hobby more to the pleasure and profit of his fellow-men. So intimately associated is he in our minds with the most luscious fruits and the most exquisite flowers, that the mere mention of his name maketh one's mouth to water, and is as a sweet savor in our nostrils. " Blessed is he that turneth the waste places into a garden, and maketh the wilderness to blossom as a rose." He was one of the founders of the Massachusetts Horticultural Society, and for eight successive years its President. He organized the American Pomological Society, and was the first President. He performed the same service and filled the same office for the Norfolk Agricultural Society, the Massachusetts Board of Agriculture, the United States Agricultural Society and the Massachusetts Central Board of Agriculture.
One of his biographers thus describes the qualities exhibited and the labors performed in these various stations: "The life of Col. Wilder is a striking instance of what an individual may accomplish by industry, indomitable will and the concentration of his intellectual powers upon one grand object, that of raising the standard of terraculture to a higher rank among the great pursuits of a nation. No ordinary talent, no turn of mere good fortune could ever have placed him in the high position he has attained as a public benefactor. For we must take into view the difficulties and obstacles
which impede the projectors of every new and noble enterprise. One person alone can do but little; he needs help and fellow-workers to carry out his ideas. He must stir up the minds of others in favor of his plans. He must influence men of congenial temperament, and men willing to work and make some sacrifice, and to unite in his operations. This necessarily leads to the formation of societies, and every society thus constituted must have a head to plan, arrange and direct its operations. The presiding officer, like the commander of an army, should be the soul of the institution, ever remembering that in this age of progress, societies are the instruments, but the master spirit at the head is the great leader of all advance and improvement.
"He, therefore, who originates grand and valuable improvements should have every qualification to command success. He must be early and late at his work, and possessed of talent, knowledge, eloquence, and a winning way to draw toward him influences from all quarters, and especially on public occasions, amid a crowd of spectators. He must spare no expense, he must shrink from no labor; distance of place must not retard him, nor clouds of darkness dismay him, whether it be necessary to visit the village skirts of the wilderness or the gulches of California, ne must confine hiB view to no narrow section, but, like the eagle, look abroad and embrace a whole country in his vision, until the nation is electrified with his own spirit of reform and improvement. The great success which has crowned his endeavors to advance the public good in the departments of rural induetry, shows that the subject of this sketch possessed all these qualifications."
One so solicitous and laborious for the welfare of his fellow-men could not but feel a deep and strong interest in the Masonic Institution. We therefore find him connecting himself with the Fraternity at a very early age, manfully supporting its cause in the dark days of persecution and obloquy, attaining to the highest honors in its period of prosperity, and still maintaining an active interest in its counsels. He was initiated in Charity Lodge, No. 18, of Troy, N. H., at the age of twenty-five, exalted in Cheshire Chapter, No. 4, and knighted in Boston Encampment. He has received all the degrees of the Ancient and Accepted Scottish Rite, including the Thirty-Third and last. He was one of the signers of the celebrated Roll of Dec. 31, 1831 — "The Declaration of the Freemasons of Boston and its Vicinity." As Deputy Grand Master of the Grand Lodge of Massachusetts, he assisted in laying the corner-stone of the new City Hall in Boston, Dec. 22, 1862. At the World's Convention of Masons in Paris, in 1867, he sat as the delegate of the Grand Lodge of Massachusetts, and was the only Brother who spoke in the Convention as a representative of the United States.
At the celebration of the Feast of St. John the Evangelist by the Grand Lodge of Massachusetts, Dec. 27, 1871, some ten or twelve of the signers of the famous "Declaration" were present, and related most interesting reminiscences of the anti-Masonic times. On that occasion, the Grand Master introduced Brother Wilder to the company in the following words:
"Among the signers of this Declaration, we have the pleasure of recognizing to-night one who, in addition to having served the Masonic Fraternity in many positions, has rendered valuable services to this community in many other capacities. I refer to the founder of the Massachusetts Horticultural Society. I have often thought, in watching the daily beauty of his life, in listening to the speeches which I have had the happiness to hear from him on occasions of this kind, that it was not to Masonry alone that he was indebted for the dignity of his character; that he had acquired something of the richness, and ripeness, and raciness of the fruits that he had produced, something of the beauty and fragrance of the flowers that he had cultivated. Of the man and the Mason, as well as of the gardener, it is true, "By their fruits ye shall know them.

"Brethren, I give you the health of our Past Deputy Grand Master, R. W. Marshall P. Wilder. In devotion to the interests of our Order, few Masons can with him compare; he always acts on the plumb; the principles of our Fraternity he keepeth as the apple of his eye; should it ever be again attacked, he will be sure to have 'a little more grape' for the assailants; and if its secrets are demanded, he will be the last man to peach. Brethren, I will not longer deprive you of the pleasure of listening to his voice so cheery, for I am sure the sentiments he may utter will pass current in this assembly."
To this introduction Brother Wilder replied as follows:
"Most Worshipful Grand Master, — I am indebted to you, and I feel it sensibly from the bottom of my heart, for the very kind manner in which you have introduced me to my Brethren, and for your appreciation of my labors; but, sir, I am here to-night at much personal inconvenience, and suffering from ill health, to be present on the fortieth year from the signing of that memorable Declaration; and if I could not have been here without being borne on the bier which may carry me to my last home, I would have asked some of my Masonic Brethren to have borne me on their shoulders, so that I could at least, by the Masonic sign, have testified, from the convictions of my conscience, to the purity of the Institution. But it is a privilege for an old man,—and, gentlemen, I cannot longer claim to belong to the rising generation,—it is a privilege for an old Mason to live to see this fortieth year, and in the language of Scripture I may say, 'These forty years have I been with you.'

"I well remember the time when, as a young merchant in Boston, having everything at stake, with a young family, and but little means, I was called upon to encounter this anti-Masonic excitement; but I took great pleasure in placing my name on that memorable record, and it stands not far from such names as those of the Rev. Dr. Eaton, the Rev. Dr. Harris, the Rev. Father Taylor, and my most excellent friend, whose absence from this board (although he has been present with us during the evening) we regret, — the Rev. E. M. P. Wells. But oh, what a sensation it excites! Of the four hundred members in Boston who signed that Declaration, how few are left! Those glorious luminaries of Masonry, which shall shine in its history while time shall last, have sunk below the horizon forever, and we shall never meet again with so many as have surrounded this board this evening. I could not, therefore, deny myself the pleasure of being here to-night, and, Most Worshipful Grand Master. I thank you for giving me this early opportunity to express these feelings, for I must soon retire.

"I have always felt, next to my religion, if I have any, the benign influences of Freemasonry. I have lived to see great changes in the moral and political world; I have lived to see, as has been asserted this evening, the malign influences spring up against Masonry, and I have lived to see those apostates, like Judas, go down to infamy. In relation to the benign influence of Masonry, I was never more deeply impressed, or more affected in my life, than when I appeared at the World's Convention of Masons, in Paris, as a delegate of the Grand Lodge of Massachusetts, where seven hnndred and fifty members, from fourteen different nations, had assembled in brotherly affection ; and when, without regard to color or shade of complexion, they threw their arms round my neck, and with affectionate tears trickling down their cheeks, I f-It the benign influence of Masonry, I could not but exclaim, 'Masonry will proclaim peace on earth and good will to men.'

"I thank you, also, Most Worshipful Grand Master, for alluding so kindly to that art to which I have devoted my whole life. I have stolen from the pursuits of business, and from other duties, every moment that I could seize to promote the beautiful art to which you have referred. It was born with me. From the day when my mother first took me into the garden to help dress and keep it, I can never remember the hour when I did not love the cultivation of the soil. I love everything that pertains to rural art and rural life. I love the singing of the birds, the babbling of the brook, and the sighing of the breezes; I love the vernal spring, odorous with the fragrance of the garden and the orchard; I love the summer solstice, rich with the verdure of the forest and the field; I love the mellow autumn, burnished with the golden harvests of the year ; but my love for this Institution, and the enjoyment of its social friendship, is equal to any which I have ever experienced in any other pursuit of life.

"But, sir, I must not further prolong these remarks. I have said it was a privilege to be here this evening. I hope to meet you again on some future occasion, but it must be confessed that I have climbed the summit of the hill of life, and am descending on the other side; soon I shall reach the valley below, and you will plant the acacia at the head of my grave; but while I do live, I will stand by the principles of Freemasonry, under the belief that the better Mason a man is, the better Christian he will be.

" Let me conclude with the expression of the hope that our Institution may go on prospering and to prosper, rising higher and higher in excellence and glory, until all the members of it, of every nation, kindred and tongue, shall join in one grand circle of life and love, to celebrate the Festival of the Saints John in the Kingdom of Heaven."
In his report to the Grand Lodge, Brother Wilder gives an interesting account of the Convention in Paris in 1867. (Extracts were provided in this essay; the complete speech is given below.)
The latest cause in which Brother Wilder has taken a strong and active interest is that of the New England Historic and Genealogical Society. In that Asssociation he succeeded Gov. Andrew as President some nine years since. In that capacity, and by his own personal solicitation and labors, he has raised the necessary funds for purchasing and equipping the spacious and convenient house now occupied by the Society in Somerset Street, Boston.
It falls to the lot of few men to witness the full accomplishment of so many favorite projects. In the enjoyment of such a realization, attended by the hearty good will and gratitude of all his fellow- citizens, and the affectionate respect and regard of his Brethren of the Masonic Fraternity, Col. Wilder is now passing the evening of his days in the midst of health, plenty and peace; and so may he long continue.
MEMORIAL
GRAND LODGE, 1887
From Proceedings, Page 1887-91:
"M.W. Grand Master: — The duty you have imposed upon me to present to this Grand Body a memorial Of the full, varied, and always useful, life of our deceased Brother, Marshall P. Wilder, is one of exceeding difficulty. That life was too full of incident, and honor, and purpose, to be easily or lightly told, and it deserves time for careful and detailed study.
"The life of our Brother Wilder was of unusual length; covering parts of two centuries, and reaching almost to fourscore years and ten, and in it all we find no idle hour, no moment gone to waste; but, full as it was of solid work and sober care, still there were times when
"Fancy chequered settled sense
Like alteration of the clouds
On noon-day's azure permanence."
"His breaking into manhood was a struggle for larger activity - not narrow and selfish, but for such action as, while it might enrich and ennoble himself, should also enlarge the world of benign experience for others, and fill the horizon of human life with beauty and with fragrance. Not only in the dull routine of business, but in the subtler manipulations of fruit and flower, he had
— " the patient brain
To track shy truth,"
till she became his friend and ally in the development of an honorable reputation, a wise studentship, an upright manhood, a devoted piety, and in the mastery of floral growths till they appeared in many new and gorgeous blooms, and in richer and more succulent pulps of berry, and apple, and pear.
"The details of his busy life have been collected with great accuracy and much completeness, and are on permanent record in the Report of the Massachusetts Council of Deliberation for the. present year, and need not be repeated for this Body. To draw the lessons of his busy life out of its multitudinous details, and give them prominence in our hearts, will be the highest tribute we can pay to his memory, and the most precious legacy we can receive, whether from his active life or his peaceful death.
"He was a man of virtuous principles and impulses. We sometimes think, or seem to think, that a virtuous life must be one of denial, cut off from the full enjoyment of God's best blessings, and that it foretokens an austere and unsympathetic disposition, a hard judgment, and a black and dismal earth. But this is a diseased opinion. Human nature is never at its fullest receptivity till all its faculties are open to receive the ministries of nature and providence, which are the unpolluted sources of its happiness. Our Brother Wilder was a felicitous instance of a spirit that held itself lovingly and joyously "to all these ministrations. He was by natural gift, and by culture, sunny in temperament, broad in sympathy, charitable in purpose, and beneficent in act.
"Look through his eighty-eight years of earth, and you will not discover a single deflection from open virtue. His youth was confiding and resolute; his manhood active and dutiful; his age cheerful and serene. In the crises of commerce, when others foundered and went down, he stood upright and firm, meeting every obligation to the full, despite all losses. This was, perhaps, in part his good fortune; it was in part, certainly, his good principles. In the ordinary courses of commercial dealing his word was a reliance; there was in it no subterfuge or speculation; it was uttered to be fulfilled in the act.
"In the relations of family and friendship he was true and trusted; no faintest cloud obscured the purity of his reputation. In public life he was the revered citizen, sought after for the place of responsibility and honor, and amply did he serve his day and generation in these executive duties. In every relation of his busy life, we may say of him in the words of the poet: —
" He seemed expressly sent below
To teach our erring minds to see
The rhythmic change of time's soft flow-
As part of still eternity."
"Closely akin to this quality of his nature was his loyalty to precise truth, and his habit of dealing with the extremest exactitude of facts. To this vigorous adherence is due in no small measure his symmetry of character, his success in enterprise, and his romantic triumphs in the modulations of natural life. Does any one believe that the wonderful results obtained by him, in the hybridization of flowers and .the amelioration of fruits, were the effects of loose speculation or careless manipulation? On the contrary, accuracy of knowledge was supplemented, by delicacy and precision of handling, and both were exercised under the inspiration of enthusiastic love and fidelity. Truth is indispensable for a self-reliant man; for. a strong or a broad man; for a stable and a safe man. But, among all the excellences of our deceased Brother, we pause to mention only his frank and comprehensive manliness. He was. open to address from every side and upon every subject. The interests of humanity were his interests. He was more than cooperative; he pursued individual lines of thought and activity, and it resulted that he was not only proficient in the achievements of material affairs, but he was -deeply versed in the matters of the intellect and the soul.
"He was an affluent writer, and gifted with the power to speak with eloquence what he had thought or written. The eloquent words of a distinguished Brother are worthy to be repeated here, as they allude to a scene which took place at one of our annual feasts of St. John, and will revive and brighten a memory that is very dear to many of us. They are these: 'A few years before his death it was our fortune to hear him make a most eloquent and feeling address to the Fraternity, warning them that his advanced age made it doubtful whether he should ever again grasp the fraternal hands around him, and giving parting words of comfort to the Brethren, and of wise advice for the Craft which he loved. Natural orator as he was, never, we think, did he rise to a higher flight of eloquence, and never did an assembly sit more spell-bound under the inspiration of one they loved as a man and revered as a Nestor of the Craft. We felt, indeed, that he was going from us; that the love, faith and will of the Craft could not detain him. We realized that the bonds of affection and fraternity which held us together .with adamantine strength would shortly become a memory, and the Grand Lodge sat hushed in the silence of the deep sorrow lying like a pall over the heart. Fortunately, the health of our Brother rallied, and he sat with us on several succeeding quarterly meetings; but we knew he was an old man, made a Mason before most of us were born, and those eloquent words lingered in our hearts, for they spoke of a doom inevitable and near.'
"But he was more than an eloquent writer and speaker; much more than this had nature and education done for him. The sensibilities of his spirit, by the pursuit , of truth, had gathered the potencies of inspiration, and he not seldom 'voiced this thought in the fulness of poetic verbiage.
"I close this memoir by presenting, for permanent keeping in the archives of this Grand Lodge, a poem, which, in his own bold and strong handwriting, he a few years since presented to me, and which is treasured as a precious keepsake. It seems to me, over and above its language, beautifully to picture some of the aspirations of his noble soul: —
"O Nature, in thy secret bowers,
Where thou dost make the fruit and flowers,
Oh, teach me how to make a rose,
And give the tints with which it blows.
"Tell me, thou source of every art,
How to the fruit I may impart
That sweetness, perfume and delight,
Which please the eye and charm the sight.
" Then hand in hand, and side by side,
I'll take thee, Nature, as a bride;
. Our loves and labors we will join
To make thy glories brighter shine.
" With thee, O queen of grace! I'll bide,
In Spring's first blush, and Summer's pride,
In golden Autumn, — all the year,
Thou fount of life, my life to cheer."
Fraternally submitted,
EDWIN WRIGHT,
Committee.
NEW ENGLAND HISTORICAL GENEALOGICAL SOCIETY, 1888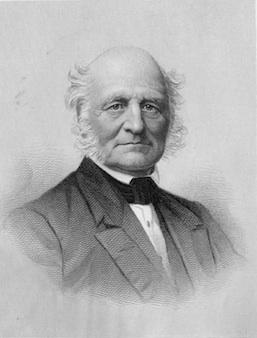 MEMORIAL ADDRESS ON THE LATE MARSHALL PINCKNEY WILDER,
PRESIDENT of THE NEW ENGLAND HISTORIC GENEALOGICAL SOCIETY
BY THE REV. ANDREW P. PEABODY, D. D., LL. D.
DELIVERED BEFORE THE SOCIETY JANUARY 18, 1888
BOSTON; PUBLISHED BY THE SOCIETY, 1888
INTRODUCTORY NOTE
At the annual meeting of the New England Historic Genealogical Society, January 5, 1887, it was voted that an address in memory of the Late president, Marshall Pinckney Wilder, LL. D., be delivered before the Society at a convenient time, and the matter was referred to the Directors with full powers. The Rev. Dr. Peabody accepted an invitation to perform the duty, and a committee of arrangements was chosen consisting of the president, Mr. Abner C. Goodell, Jr., the Rev. Henry A. Hazen, the Hon. Charles L. Flint, Mr. Hamilton A. Hill and Mr. Cyrus Woodman. The time fixed for the address was Wednesday, January 18, 1888, and the Massachusetts Horticultural Society opened its Hall for the occasion. A large number of ladies and gentlemen were present, the latter representing various Bodies and institutions in which Mr. Wilder had been interested. The president, Mr. Goodell, opened. the proceedings with the following remarks:
"Friends and Associates:

"When a good man dies — one who las contributed to the elevation and happiness of his fellow-men by his example of pure and noble living,or by bis resistance, either in the field, through the press, or on the rostrum, to some grant public wrong, or by his successful efforts to increase the physical or the intellectual growth of mankind — the living pause not merely to lament and condole: the shock, the grief, the sense of irretrievable loss, are accompanied by a desire to know more of his character and his personal history; to trace his "Foot-prints on the sands of time;" to review his acts of beneficence; to commend his example; to compare his deeds with those of other benefactors who have preceded him, and to assign to him a place in the temple of fame.

"This is the purpose to which we are to devote a brief hour stolen from the routine of life's duties to-day.

"On Thursday, the 16th of December, 1886, expired Marshall Pinckney Wilder, who for nineteen years, by successive annual elections, held the office of President of the New England Historic Genealogical Society, to the members of which be was endeared, not more by the munificent gifts which the Society had received through his exertions, than by strong personal attachments formed independently of the official relations he held to them.

"Appropriate notice of his decease was taken at the annual meeting of the Society last year; and it was resolved by the Board of Directors to set apart a special time for a commemorative discourse at a place convenient for the assembling, not only of the members of this Society, but of others who have been associated with him in trade, in offices of trust and honor, or as members of other corporate bodies.

"The hour appointed in accordance with that resolution has arrived, and the life now closed is to be fittingly reviewed by one preeminently qualified for the task, who has laid aside other duties in order to gratify the wish of the Society that be address us upon this occasion.

"This gentleman, universally beloved and venerated in New England, needs no introduction. It, therefore, only remains for me to ask you to listen to the words of the Rev. Dr. Peabody."
At a meeting of the Directors of the Society, January 23, 1888, a vote was unanimously adopted, heartily thanking Dr. Peabody for his address, and asking for a copy for publication. He complied with the request, and the discourse is now printed under the direction of the committee of arrangements.
ADDRESS
St. Paul advised Titus to avoid genealogies, not, however, those of men, but those of the æons with which in complicated series of mystic generations the Gnostic theosophy had peopled the entire realm between God and man. As to human genealogies, inasmuch as Titus was a Christian pastor, St. Paul, I have no doubt, would have bidden him to study them, and would have told him that they were fully of as much worth to him in making him acquainted with the flock of Cretians under his charge as the pedigree of their sheep could be to the shepherds on Mount Ida. The diagnosis of his parents and his grandparents is the prognosis, the horoscope of the child. We have many New England surnames which stand this day for traits bodily, mental and moral that belonged to those who bore the same names two hundred or two hundred and fifty years ago. In some cases the traits are intensified in their transmission; in others, where there has been intermarriage with families of strong peculiarities, they are slightly attenuated. In the children of the female members of one of these old families, can can always trace tokens of the mother's lineage, which may, however, cease to be distinctly observable in their children. Thus all the Wilders that I have known have belonged to the normal Wilder type, and so have the children of mothers who were Wilders; but in their children I have sometimes failed to recognize the type.
The Wilders, in general, have a substantial physique, stout without plethora, fitted to do good service, to wear well and to last long. In mind, they have ability rather than genius. They have method, exactness, large powers of acquisition, the capacity to utilize to the full whatever they acquire, and a sufficient degree of reasonable self-confidence to secure such success as they merit. I should not expect to find poets among them; but Professor Burt Green Wilder, who has no superior, few equals, as a scientist in certain departments of physiology, belongs by good right to the family whose name he bears. The same mental characteristics, with a different training, would make the expert accountant, the skilled and far-seeing financier, the deservedly prosperous merchant, the citizen, who, by integrity, discretion and public spirit wins and holds a leader's place among his fellow-citizens. The family has had among its members no small amount of enterprise, judicious, however, not rash, hazardous or speculative; and, what is of more worth, it has shown tenacity of purpose and persistency of endeavor. The number of college graduates among them has been comparatively small. This, perhaps, is due to the fact that the principal family-centres have not been on what I might call college meridians. Among the graduates that the family has furnished there have not been wanting eminent scholars; and in the college class next before my own there was a Wilder very near the head of the class, whom his classmates regarded as second to no one among them in ability, moral worth and high promise, but who died in less than six months after graduating.
As regards moral character, the Wilder family has been above the plane of virtuous mediocrity. There are, in the family tree, no branches and few offshoots which they might wish to have pruned away, many that have borne rich fruit. The first immigrant Wilders were undoubtedly among those who sought in the infant colony a religious asylum, and the general aspect of the line gives the impression of pervading religious faith and reverence. The family have, in great part, remained in the ranks of normal New England orthodoxy, the chief divergence, so far as I can learn, having been where I should not have expected it. toward Swedenborgianism.
The Wilder family originated in Berks County, England, where NIcholas Wilder, an adherent and friend of Henry VII, received as a gift from him a valuable estate still in the possession of his descendants. Thomas Wilder, who was born on that estate, emigrated to New England, became a member of the church in Charlestown in 1640, and was one of the earliest settlers of Nashawena, now Lancaster, whither he removed in 1654, and where he owned a farm of five hundred acres. He was one of the selectmen of the new town. He seems to have been a man of high character and of no little influence, and it appears from records still extant that, as a church member, he maintained the rights of the brethren as against clerical encroachment and domination.
Ephraim, of the sixth generation from him, was born in the part of Lancaster that is now Sterling, was one of the chief men in the town and county, held various and important public offices, and was a member of the Massachusetts Convention that adopted the Constitution of the United States. He married Lucretia, the daughter of Samuel Locke, a native of Woburn, who early became a resident and a large landholder in Lancaster, and was favorably known as a business man,an office-holder and man of intelligence, integrity and honor. This Lucretia Locke was the sister, probably the stronger sister, of a learned, but weak man, who was for free or four years president of Harvard College, and who signalized himself by delivering an oration in Chaldee at the Commencement succeeding s election to office, which, it is safe to affirm, is more than any one of his successors could have done.
The Locke family with which Ephraim Wilder became allied by marriage, has in its register a wonderfully large number and diversity of honored names, and brings this branch of the Wilder family into kindred more or less remote with not a few men of eminent reputation in literature, in the learned professions and in public life. The ninth and youngest child of this marriage was Samuel Locke Wilder, who was born in 1778. He was the father of our late president. His brother Josiah, eight years his senior, in 1794 established himself in Rindge, N. H., opening one of those general country stores, in which it was hard to say what commodities of use, ornament or luxury could not be found, and which were the procreant cradles of many of the largest fortunes of a former generation. His brother Samuel went with him as his clerk, and a few years later became his partner. Samuel's record is worthy of reverent and grateful memory by his posterity. He was one of those strong pillars of the social fabric, which, while they stand firm, look as if they could never be replaced. He represented the town of Rindge in the legislature for thirteen years, and was a justice of the peace for forty-seven years. He was a Loyal member of the Congregational church, and its pastor's faithful coadjutor in Christian work. He seems to have been associated with whatever could contribute to the well-being of the community. and, best of all, he gave it his own example of a blameless, pure, upright and beneficent fife. A not unlike character had been borne by Jonathan Sherwin, whose tenth and youngest child in 1797 became the wife of Samuel Locke Wilder. The distinguished moral worth and power of usefulness which evidently marked the Sherwin family in their quiet rural homes became conspicuous in Thomas Sherwin, Mrs. Wilder's nephew, who is well remembered as principal of the English High School of this city, and as one of the great teachers who have made their profession illustrious. Mrs, Wilder possessed in rich measure the gifts and graces of a truly Christian woman, and lived to train under the best home influences a family of nine children, seven of whom, the youngest then nearly thirty years of age, survived her.
I have in hand ample and interesting material for a much fuller family history. Did time permit, I should use them; for a large and often the best part of a man's life is written before be is born, and unless he has taken pains to unwrite it needs to be rewritten in his biography. Our president entered on a good inheritance: it remains for me to show how he used it.
Our president, the eldest child of Samuel Locke and Annie Sherwin Wilder, was born at Rindge, on the 22d of September, 179.1 Why he was named Marshall Pinckney I do not know, but I can easily conjecture. I can find no Marshall Pinckney in any dictionary of American biography. But our president's father was a zealous Federalist, and there was no subsequent time when there was more intense party feeling than in 1798. At that time John Marshall and Charles Cotesworth Pinckney, both eminent in the Federalist ranks, and united in a mission to to France with EIbridge Gerry, had been ousted with gross indignity by the French revolutionary movement, while their democratic colleague Gerry had been suffered to remain. A cry of indignation ran through the land. The rejected envoys became the twin idols of their party, and young Wilder, as I suppose, expressed his sense of the outrage inflicted on them, and of their transcendent merit, by conferring on his first-born the two names then inseparable in honor with one of the great political parties, and in abuse by the other.
Rindge was settled by persons of a high order of intelligence for their time, as was that whole region of New Hampshire. In addition to the public schools, a private school was generally maintained, and we find on the list of teachers Dr. Payson, of Portland, then a recent graduate of Harvard; and there are others, if of less eminence, well known for their ability and social standing. Young Marshall began to go to school at four years of age, and that be was not an unapt pupil may be inferred from an extant letter of his, written when be was six years old, a child's letter, as it ought to have been, but in orthography and syntax absolutely faultless. Yet he was probably indebted less to his early schools than to the social atmosphere in which he grew up. The minister of his boyhood was the elder Dr. Payson, whose fame, though eclipsed by that of his more brilliant son, was hardly second to his in the substantial qualities which made him the foremost man, not only in the town of his residence, but among the clergy of Cheshire county. The shaping power, in manners, culture and character, of the country ministers of New England in the first two decades of this century can hardly be imagined by those who are not old enough to have witnessed it.
The boy whose history we are tracing attended school in his native town till the age of twelve, then was sent to the Academy at New Ipswich, and afterward was under private tuition till at sixteen he was fitted for college, and his father gave him his choice between a college education, a business life and the life of a farmer. He chose the latter, probably as a born son of the soil, from the native and inevitable instinct which determined to so large a degree the philanthropic industry of bis later years. He worked on his father's farm long enough to acquire and retain through life the elementary practical knowledge, on which scientific knowledge could be so engrafted as to make it serviceable, in very much the same way in which an architect derives lifelong benefit from having been apprenticed to a carpenter in his boyhood.
But his uncle had been removed by death, and the business which be had founded had increased so rapidly, as at once to need young Wilder's services and to promise for them an ample reward. He therefore became his father's clerk, and on attaining his majority was made partner in the concern. At the same time he was appointed postmaster of the town. The following year he was united in marriage with a fellow townswoman, in many respects of kindred spirit, of lovely character, superior culture and winning manners, whose death, after a union of eleven years, was his first great sorrow, and probably the greatest sorrow of his life.
He showed as a young man the versatile genius, which gave him in maturer years so many and very diverse connections with society. He was skilled in sacred music, officiated as chorister on important occasions, and as a performer on the bass-viol was leader of the village orchestra. In common with the best citizens of his day, he took an active interest in military affairs, bore the most laborious part hi the formation of the Rindge Light Infantry of which he was the first captain, and obtained, as colonel of a New Hampshire regiment, the title by which he was afterward known. As a field-officer emeritus be subsequently became a member of the Ancient and Honorable Artillery, and was at one time the commander of that corps.
He attained high masonic honors while still a citizen of Rindge, though it was not till his removal to Boston that he reached the supreme grade, from which, in 1867, he went to Paris as the delegate of the Grand Lodge of Massachusetts, and was the only American whose voice was then and there heard in the World's Convention of Masons.
But Mr. Wilder was in training for a larger sphere, and in the best possible training for a more extended commerce. There have not been wanting conspicuous instances in which merchants of established reputation have formed their habits of diligence, punctuality, thrift without meanness, generosity without ostentation, and especially, of probity and integrity, in precisely such a school as was afforded by (he variety-shop in Rindge. Mr. Wilder left Rindge for Boston at the age of twenty-six, his father shortly afterward retiring from the business, which passed into the hands of his son-in-law, Stephen B. Sherwin, and his younger son, Josiah. Mr. Wilder on his removal to this city entered upon the wholesale dry-goods business, and in this, as dealer and importer, he continued, sometimes with, sometimes without, a partner, until he became a partner in a commission house for the sale of domestic fabrics, with offices both in Boston and in New York. He lived to say on his eighty-fifth birthday,- "I have been constantly in business for nearly threescore years in this city, and I beg to assure you, my friends, that there is no title which I prize more highly than that of an upright, intelligent and enterprising merchant of Boston." When we consider what sort of men they were who before his time had given to Boston merchants their world-wide fame for every trait that could make their profession what it ought to be, it indicates the strong and estimable qualities of mind and heart for one to say this before the men who knew him best, and to have their unanimous suffrage for his merited place on that roll of honor, without a momentary shadow on his integrity and trustworthiness. It is worthy of note, too, that with him, as so many like type, the strait way of honest, fair and faithful dealing led to prosperity and affluence, and while more crooked paths have been strewn the wrecks of fortune no less than of character. With vigilance at least equal to that which our president bestowed on his own property he watched that committed to his charge. He did not regard himself as relieved from responsibleness by sharing it with others. As a director of one corporation for more than half a century, of another for more than forty years, of others still for shorter periods, he made such trusts veritably his own, not sinecures, but posts of personal service, and in those times of financial embarrassment which have not been infrequent, of arduous and anxious duty.
Of political honors he was not ambitious; and seems to have accepted office, not because he sought it, but because he was sought for it, and to demands for service of whatsoever kind he had never learned to say "SNo." Thirty-eight years ago, he was president of the senate of Massachusetts, having previously been a member of the lower house and of the executive council. At that time, I think, it would have been discreditable in this state for a man to contribute to his own election by money, speech of canvassing, so that choice by a respectable constituency was what it no longer is, a certificate of character.
Mr. Wilder's devotion to horticulture, which his early tastes made inevitable, was probably hastened by his bereavement. Under the shadow of deep grief, he naturally sought a more quiet abode than his city home, and in 1831 he became a tenant of the house and grounds in Dorchester, built and laid out by Governor Sumner, which he bought the next year, and occupied for the residue of his life. He now found the most congenial employment for his leisure hours, and as he was always an early riser, he had no small part of the solid day for his garden, greenhouses and fruit trees. He brought to this new life just the kind and degree of knowledge which could not fail of growth.
Had he been brought up in the city or on a place like the Sumner estate, he would have been content to let things take their course without essential change. But he abandoned the culture of his father's farm and came to this widely different sphere of operation with knowledge enough to enable him to ask questions that could be answered, and to try experiments intelligently, so that the questions which he put to nature received their gainful answers; while his experiments, wisely directed, were oftener than not successful, and when not so, their failure had a teaching power for the apt and mindful learner.
It was but a little while after his removal to Dorchester that he became a member of the infant Massachusetts Horticultural Society, and intimately associated with its first president, General Henry A. S. Dearborn, who had in his time no superior in taste for the beautiful and in generous propagandism of all that appertained to aesthetic culture. Whether the earliest important enterprise of that society was an improvement upon nature, I am one of the few who can claim the privilege of doubting. In what to my younger hearers may seem a prehistoric age, I was a member of Harvard College, and regarded Sweet Auburn as the loveliest spot on earth, rich in the earliest and latest wild flowers of the season, the anemone and violet, the golden-rod and aster, commanding unobstructed views of river, field and forest, town and village, and the favorite haut of our Saturday afternoon pilgrimages. This charming spot the Horticultural Society purchased for what then seemed the enormous price of six thousand dollars, with the intention of making a cemetery of a part of it and an experimental garden of the rest. The cemetery portion was laid out. I well remember, in 1832. attending the dedicatory service, at which Judge Story gave the address, and but a little while after I followed what was mortal of the celebrated Spurzheim in the first funeral procession that entered those gates. Mr. Wilder bore an active part in that movement, and was ready, as on all like occasions, with his generous subscription. After a year or two it was found that the interests united in this purchase could be better pursued apart, and the Mount Auburn Corporation bought the estate of the Horticultural Society, pledging to the society one-fourth of the proceeds from the sale of lots. This agreement was proposed by Mr. Wilder, when the committees of conference of the two corporations were on the point of separating, in despair of alighting on any plan that would be mutually satisfactory. The result was the cemetery of which you all know the conspicuous beauties and the glaring deformities, and an annual income to the Horticultural Society of from three to ten thousand dollars, from which was erected the hall in School street, on the present site of the Parker House, replaced a few years later by the building in which we are now assembled.
In. 1840 Mr. Wilder was chosen President of the society, and remained in office for eight years, during which period be officiated at the laying of the corner stone, and superintended the erection, of the first hall, find presided at two triennial festivals of peculiar interest for their brilliant array of illustrious guests.
In the practice of ornamental horticulture, Mr. Wilder bore the leading part which might have been expected from his official position. He at one time had no less than three hundred varieties of the camellia, many of them produced by his own experiments in hybridization. His attention was at the same time directed to the culture of fruit, especially of pears, of which he had eight hundred varieties on his own grounds. Before retiring from office in the Horticultural Society he issued a circular calling a convention of fruit growers, which was held in New York, and resulted in an organization, first called "The American Congress of Fruit-Growers," subsequently and still hearing the name of "The American Pomological Society." Of this he was the first president, and remained in office until his death, giving instructive addresses at the triennial meetings, which, held in different sections of the country, have been of more service than can be easily estimated in improving and multiplying the products of this department of industry and enterprise.
But he was not content with flowers and fruit. With his native farmer instinct he applied himself to the more necessary, though with our present facilities of exchange and transportation, hardly to us more useful, departments of agriculture. In 1849 he took a leading part in the formation of the Norfolk Agricultural Society, was chosen its president, and in the autumn of that year delivered at its first annual Cattle Show an address upon agricultural education, which had no little influence in calling-attention to a need of our community, which now seems too obvious to be specified, but which then had hardly found its way to the public mind. He held this presidency in active duty for twenty years, and then was made honorary president, in gratitude for his preeminent usefulness in advancing the various arts appertaining to garden, orchard and farm, and for his special services and benefactions to that particular society.
In the matter of agricultural education, Mr. Wilder was, as I have intimated, a pioneer. The year after his Dedham address, when he was President of the Senate, he prepared a bill for the establishment of an agricultural college, which passed the Senate by a unanimous vote, but was lost in the lower House, where the proportion of farmers was much larger than in the Senate, so that the vote shows that those who were most intimately concerned in the matter were utterly unaware how much it concerned them. Mr. Wilder, however, succeeded in obtaining the passage of a resolve for the appointment of a Board of Commissioners to investigate the subject of agricultural schools. Of this commission he was made chairman, and he guaranteed the expenses, afterward assumed by the state, of President Hitchcock of Amherst College, in visiting and examining European institutions of this kind. The result was the establishment of the Amherst Agricultural College, of which he was the first-named trustee, which he kept for the remainder of his life under wise and faithful supervision, and which he enriched by more than a thousand trees and plants removed at his own cost and charge from his own estate.
He was also president of the Massachusetts Central Board of Agriculture until it became a department of state a administration, still remaining a member of the Board when its executive functions were committal to a salaried secretary.
Mr. Wilder also took the Initiative in calling the convention which formed the United States Agricultural Society, of which he was president for six years, suiting in that capacity at exhibitions in live different states.
I have given but an imperfect outline of Mr. Wilder's labors as a loyal son of the soil; to describe them in full would transcend the outside possible limits of a commemorative address. His eminent services were fully recognized by votes and costly testimonials from the societies which lie served, and by the honorary membership of kindred societies, equally in this country and on the continent of Europe. His work was not only warmly appreciated; it was genuine and efficient work, and probably greater than received distinct recognition. His was not a, but the leading mind in improvements that have contributed largely to the general health, comfort and well-being. It is not many years since good fruit was rare and costly, and even apples in alternate years were few and dear. The meanest table can now command more and better fruit than could be afforded thirty years ago by families far above want; and it is easy to imagine how far a luxury so appetizing and so wholesome may check the craving for indulgences both harmful and perilous, and may relieve the barrenness and meagreness of diet which in former times made a poor home look and seem all the poorer. I have no doubt that the progress would hare taken place if Mr. Wilder had never lived; for inventors, discoverers and leaders in every department are never possible till in the onward movement: of society their work is inevitable. But none the less worthy of honor is he who so reads the times as to anticipate the dawn of the near future, and to hasten its advent.
I can barely allude to the many and various public positions which Mr. Wilder filled at different times, as President of the Association of the Sons of New Hampshire; as a Commissioner of the United States at the Paris Exposition of the World's Industries in 1867, at which he served as chairman in his own special department of horticulture; as presiding officer on several commemorative occasions of commanding interest in Dorchester; as made first and foremost in numerous instances in which the leading place could be tilled only by one whom t he community could trust and honor, and only with the labor and sacrifice which for a worthy purpose he was always ready to bestow.
The Society which I represent to-day owes to Mr. Wilder no common weight of grateful obligation. Under the presidency of the late Governor Andrew who, when he died, left no better man behind him, it had indeed attained a position of honor and usefulness which promised well for its future; yet it was poor in funds, inadequately housed, and scantily furnished for its specific work. You will not charge me with overstatement when I say that for the nineteen years of Mr. Wilder's presidency he could not have done more for the society without transcending the fitnesses and limits of his office, and that, if this had been his sole charge, it would have been difficult for him to magnify it more in assiduous and gainful service than he did while it was but one of several not unlike places which he was all the while filling with like painstaking fidelity. One of his earliest enterprises was the purchase and remodelling of the building in Somerset Street; among the latest, the raising of funds for its enlargement. In the subscription for both these purposes, as [u that for the fund for the librarian's salary, he set his wonted example of munificence, which was followed in great measure by the prestige of his name and through his personal efforts and influence. Under his administration the permanent property of the society (including its real estate) increased not less than twenty fold, while he left its library at least three times as large as he found it. You are aware, too, with how much dignity, courtesy and grace he presided at our meetings, what uniformly kind reception lie gave to those who have contributed to their interest by specially prepared papers and in less formal utterances, and with what judicious skill, timeliness in subject and in illustration, elaborate finish of style, generous recognition of the broad range of knowledge and science within our legitimate scope, he has appealed before you in those admirable annual addressee, the last, with characteristic forethought, left so fully ready for delivery that the reverent listening to it was the most impressive of the tributes which at your first meeting after his death you could tender to his memory.
I have spoken of our president as a merchant from his boyhood till his death; yet had he remained in active business, he could hardly have performed such a vast amount of service, and especially have performed it during the last quarter-century of eighty-eight years, a period oftener than not, spent by those who live so long, in retirement and ease. His old age of strenuous industry for the interests very near his heart was due to what most men would have deemed disabling infirmity. Early in 1863 he fell heavily on frozen ground, and received a severe shock which, though at first chiefly afflicting the limbs, undoubtedly occasioned a permanent lesion of the brain. In the next ensuing June he had an attack of vertigo, after which he had not a moment's respite from pain in the head and a sensation which he described as like the incessant shaking of a bowl of water in the cerebral region. From that time he left the management of the business, in which he was still a partner, to the junior members of the firm, and was thus free for labor in a larger field. But imagine the energy of character, the stress of willpower, which refused to succumb to what to most men would have sounded the retreat from care and effort, yet only launched him into a career of more abundant labor and more extended usefulness.
In my narrative of our president's life I have vi dually sketched his.character, so that a prolonged eulogy would be but a repetition of what has been as fully implied as if it had been expressly said. Yet I ought not to close without recalling in brief some of the prominent traits of his life and work.
We cannot but admire the diligence and breadth of his self-culture. With a good foundation, indeed, of home and school education, he can have built up the superstructure, only in the intervals of almost unintermitted toil and responsibility, and by an economy of time rare!y equalled; and yet his is a case under a general law verified by my lifelong observation, that time is elastic only when well-filled,— that it is they who do the most that always have room for more.
His writings which, if collected, would make many volumes, impress me by their accuracy, chasteness and euphony of style, by their uniform appropriateness to occasion and subject, and by the evidently philanthropic purpose that pervades them.
This purpose, indeed, underlies his whole character. He was ambitions; but his ambition was to be useful. lie liked distinction, but as a benefactor of his race. lie was generous, and — what is of far greater praise — his liberal gifts were from what was rightfully his own, the proceeds of faithful industry and honest enterprise. Best of all, he gave himself, mind, and heart, and soul. All that he was he put into his work; and when a man like him, of sound and well furnished mind, of uncorrupt integrity, of stainless purity, of a life fair and honorable in every aspect, gives himself in any worthy cause, the gift far transcends any pecuniary estimate.
I know from ample testimony how dear and precious he was in his own home and to the hearts made desolate by his departure. It was his grief, we trust that it is now his joy, that his household was more than equally divided,— that there were more waiting for hi in than stayed to mourn, not for him, but for themselves. His repeated and severe bereavements only enhanced his tenderness and multiplied his offices of love for those that remained with him, an«l enlarged the circle of his beneficent sympathies.
He could not have been all that he was but for the Christian faith inbreathed by his saintly mother, hallowed by the memory of a father whose upright walk among men was a walk with God, continued and matured by the temptations of early life in which it made him conqueror, by the successes to which it gave its healthful ministry, by the sorrows by which it was the rainbow on the cloud. The prayer that he and those gathered with him at the family altar might be led in the paths of salvation had hardly died upon his lips, when for him it had its sudden, appalling, blessed, glorious answer. We are thankful that he lived so long and so well,— thankful that for him the fair volume of life was written through by his own hand with no appended record of inability, decline and decay. Happy he who thus passes, without intermission, from faithful work on earth to the nobler work of heaven.
COUNCIL OF DELIBERATION, 1887
From Proceedings of the Massachusetts Council of Deliberation AASR NMJ, 1887, Page 29: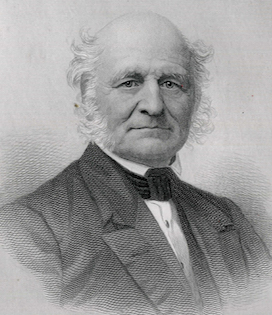 Marshall Pinckney Wilder was born Sept. 22, 1798, at Rindge, N. H. He was the oldest son of Samuel Locke Wilder, Esq., and his grandmother was sister of Samuel Locke, D. D., formerly president of Harvard College, from whom his father derived his Christian name. His father, with an elder brother, removed in 1794, from Sterling, anciently a part of Lancaster, Mass., to Rindge, where they commenced business as merchants. He was representative in the legislature of New Hampshire thirteen years, held important offices, and was a member of the Congregational Church of that place. He married, May 2, 1797, Anna Sherwin, a lady of great moral worth and piety, and like her husband, a warm admirer of the beauties of nature. She was the aunt of Thomas Sherwin, who was for more than thirty years the eminent principal of the Boston English High School. His grandfather was one of the seven delegates from Worcester county in the convention of Massachusetts, 1787, which voted in favor of adopting the Constitution of the United States.
The Wilders are a vigorous branch of an ancient English family tree, and the family has been traced as far back as to Nicholas Wilder, a military chieftain in the army of the Earl of Richmond, who fought and won the battle of Bosworth, in 1485. Their family estate was the Sulham estate, or Sulham House, an inheritance given to Nicholas Wilder, by Henry VII., in April, 1497. The first paternal ancestor of Marshall P. Wilder, in the colony of Massachusetts, was Thomas Wilder, of Lancaster, who came probably from Shiplake-on-the-Thames, in Oxfordshire, England, about 1638.
Young Marshall, the eldest of four sons and five daughters, at the early age of four years was sent to school, and at twelve entered New Ipswich Academy, in charge of the famous Master Taylor. At the end of a year lie returned home, and was put under the tuition of Rev. Joseph Brown, to be fitted for a collegiate education with reference to a profession.
The forests and lakes of his native place, and an active life, were so much pleasanter to him than "all the charms of Virgil, though teaching the woodlands to resound ever so sweetly with the lovely Amaryllis," that when at the age of sixteen, his father gave him the choice either to qualify himself to be a farmer or merchant, or to fit for college, he chose the former. The business of his father increased so materially, that instead of the labor, the unfettered air, the fragrant mould, and the pleasures of the farm, he was put into the store, where he soon acquired such habits of industry, and such a master)' of detail, that at the age of twenty-one he was taken into partnership with the firm name of S. L. Wilder & Co. But the country town did not afford scope enough for energies so forceful and stirring.
In 1825 he removed to Boston, to secure a wider field for labor and trade, which his extensive and favorable acquaintance with men and merchants of New Hampshire early secured. He began in Union Street, under the firm of Wilder & Payson, in the wholesale West India goods line, and the same business was afterwards pursued under the firm of Wilder & Smith, in North Market Street, and later, till 1837, in his own name, at No. 3 Central Wharf.
At that date he became a partner in the commission house of Parker, Blanchard & Wilder, Water Street; subsequently in that of Parker, Wilder & Parker, Pearl Street; and, still later, in Parker, Wilder & Co., Winthrop Square. A branch of the house was established in New York.
He was always successful in business; for though he passed through successive commercial crises, and had the checkered fortunes of mercantile life, he never failed to meet his pecuniary obligations, and maintain an honorable reputation.
But trade and the acquisition of wealth were not the all-engrossing pursuits of his mind. His love of nature was a perennial joy, and gave bliss and peace to the years of his severer business trials.
What time he could prudently withdraw from business he gave to horticulture and agriculture; cultivating and embellishing his own grounds, importing seeds, plants, and trees, and by his personal toil, encouraging the labor and elevating the rank of the husbandman in the social scale.
Floriculture was one of Mr. Wilder's early and favorite pursuits. His camellia-house is supposed to have contained the best collection in the country, and to have compared favorably with any abroad, embracing at one time more than three hundred varieties. Besides the named varieties of this elegant flower, he had thousands of seedlings produced by hybridization.
But it was in Pomology that he was most successful and most widely known. His eminence in this department led to an extensive correspondence at home and abroad, and for many years, among all the men and culturers who became distinguished in America or Europe, he was facile princeps.
The pear in his orchard of 2,500 trees and eight hundred varieties, became as noted as the camellia in his conservatory. On one occasion he exhibited on the tables of the Massachusetts Horticultural Society three hundred and seventy varieties of pears, and for several years took the highest premium for this fruit. Well did he earn the compliment of the motto hung on the central tablet of the great pavilion, when Dorchester, the town of his chosen abode and labor, celebrated in 1S55, her two hundred and twenty-fifth anniversary: "Blessed is he that turneth the waste places into a garden, and maketh the wilderness to blossom as a rose."
Our Ill. Bro. Wilder was first married Dec. 31, 1820, to Miss Tryphosa Jewett, daughter of Dr. Stephen Jewett, of Rindge. She died on a visit to her home July 31, 1831, leaving five children.
After the decease of his wife he sought retirement, and finding a home in Dorchester, originally built by Gen. Increase Sumner, he purchased it the same year, 1831. His garden, greenhouses, and forest of fruit trees, occupied all the time he could spare, and were sources of the purest pleasure till the day of his death. Here he ever prosecuted his favorite investigations, and feasted his friends — their intellects with his science and intelligence, their eyes with beauty, and their taste with rich and pulpy fruits.He was again married Aug. 29, 1833, to Miss Abigail Baker, daughter of Capt. David Baker, of Franklin. Mass., a lady of education, accomplishments, and piety. She died April 4, 1854, leaving five children, one having previously deceased.
He was married Sept. 18, 1855, to Miss Julia Baker, a sister of his second wife, who has with sweet affection been the comforter and companion of his maturer years, and by whom he has two children, Edward Baker, and Marshal P. Wilder. Six of the fourteen children born to him, still survive to mourn his loss.
Brother Wilder was a methodical worker during his whole life, and to the power of this good habit is due the abundance of valuable work which he has accomplished. He was ever an early riser, and devoted the morning to reading, writing, or rural occupation. In the middle of the day he attended to his mercantile business in the city, and spent the evening with his family and books. His leisure hours were given to his pen, and he filled several large volumes with descriptions and delineations of fruits and flowers proved under his own inspection, whose wealth of learning and research will all be given to benefit the world. His published writings amount to more than one hundred in number, a list of which up to the year 1873, may be found in the Cyclopedia of American Literature. He has also written many poems, some of them possessing exquisite beauty.
Brother Wilder was enrolled in the New Hampshire Militia at the age of sixteen, and possessing a taste for military tactics he rose rapidly in office, and at twenty-one was commissioned as adjutant. He organized and equipped the Rindge Light Infantry, an independent company, and was chosen its captain. At twenty-five he was elected Lieutenant-Colonel; at twenty-six was commissioned as Colonel of the Twelfth Regiment. Soon after his removal to Boston, he joined the Ancient and Honorable Artillery Company, of Boston, the oldest organization in the country, and the only offspring of the Royal Artillery Company, of London, founded in 1537, and commanded by the various sovereigns of England. In 1857, Col. Wilder accepted the command of the Ancient and Honorable Company, and during his term of command a most interesting correspondence and exchange of courtesies took place between the American commander and H. R. H. Prince Albert, then the London commander.
In politics, though always interested and prompt to perform every duty of a good citizen, Brother Wilder has not been active or sought especially to be influential. He was for a season postmaster of his native Rindge, and in 1839 in Massachusetts he was induced to serve as representative in the Legislature for the town of Dorchester, during one term. Ten years afterwards, he was elected a member of Gov. Briggs' council: the year following a senator, and on the organization of the Senate he was chosen its President.
In i860, he was selected as the member for New England, on the National Committee of the "Constitutional Union Party," and was also chairman of the delegates from Massachusetts to the Baltimore Convention which nominated John Bell for President, and Edward Everett for Vice-President of the United States.
He has often been called to fill stations of trust and responsibility. He was an original director in the Hamilton Bank, incorporated in 1832, and continued to fill that position until his death. He was also an original director in the National Insurance Company, and served in that company for about forty years. He was also a director for about forty years in the New England Mutual Life Insurance Company, and in other similar institutions.
But the public service he loved best was that of aiding and forming associations for the promotion of horticulture and agriculture, in which he ever continued to be an active and energetic leader. Many were willing and able to serve the State politically, few, could or would be willing to serve it as he has done in his chosen walks of usefulness. It is easy to make a law or appoint a postmaster; it is not so easy to increase the petals of a flower, and give them more gorgeous timings, or to enhance the rich pulp of some new and golden fruit, and this our Brother Wilder loved and elected to do. He was early and permanently associated with the Massachusetts Horticultural Society, and was always, to the day of his death, one of its most enthusiastic, judicious, and efficient supporters. One of the first and most important acts of this society, was the purchase of the grounds now known as Mt. Auburn, part of which it was then designed to devote to a cemetery, and part to an experimental garden. In time (1835) a desire had arisen to effect a separation of the cemetery from the Horticultural Society's control, and committees were appointed to devise and suggest the ways and means for effecting that partition. Judge Story represented one interest, and Mr. Wilder, with others, the opposing interest. Repeated conferences failed to remove the difficulties that rose up against the project, and at last the committees had, to appearances, finally separated, when Brother Wilder called out for the departing members to come back and make one more effort for reconciliation and adjustment. The result was a partition of interests, and yet a union, which has secured to this public on the one side the beautiful and sequestered aisles and paths of Mount Auburn, the "garden of graves"; and on the other, by the division of annual receipts, a stanch and flourishing society, holding its frequent, and for some portions of the year weekly, shows of flowers, wild and cultured, fruits and vegetables of all varieties, with premiums for excellence in each department sufficiently liberal to stimulate industry and ingenuity, and give to patient, persevering labor the sweet impulse of love. It enabled the society to erect an elegant hall in School Street, on the site now occupied by Parker's Hotel, and subsequently the splendid temple it now occupies on Tremont Street, and has provided it with an income, annual and perpetual, of from $3,000 to $10,000 a year. Among the many successes of Brother Wilder's life, this is justly regarded as one of the most benign and fruitful.
In 1840, Brother Wilder was chosen President of this society, and served as such for eight successive years, and under his administration its members, means, and influence were greatly augmented.
During his presidency, two triennial festivals were held in Faneuil Hall; the first on Sept, it, 1845- "hen Daniel Webster, Edward Everett, Minister to England, Caleb Cushing, Minister to China, and Madam Hamilton, the widow of Alexander Hamilton, were among the guests; and the second on Sept, 22, 1848, where was also a brilliant gathering of eminent personages.
At this last celebration, which was coincident with the fiftieth anniversary of his birth, President Wilder resigned his office. In testimony of gratitude for his services, the society presented him with a silver pitcher, valued at $150, and caused a portrait of him to be placed in its rooms.
Since then, his calm, strong, massive face, in which shrewd intelligence, indomitable will, and benignant dignity, are singularly and impressively blended — has looked down in silence upon their gatherings, and with a keen, scrutinizing, suggestive eye, that strikingly represents the living one, which ever kindled with responsive enthusiasm, to anything said in favor of his beloved art. A fine bust of Mr. Wilder, presented by C. O. Whitmore, in 1863, also graces their hall.
On the 10th of October, 1848, he was chairman of a large meeting of fruit growers throughout the country, held in New York, under the auspices of the American Institute. A society was formed, by the name of the American Congress of Fruit Growers, afterwards changed to the American Pomological Society, of which he was chosen president, retaining the office thirty-seven years, and till his decease.
Deeply interested in the promotion of agriculture, and thoroughly understanding its relations to State and national prosperity, he assisted, soon after retiring from the presidency of the Horticultural Society, in the establishment of an agricultural society in his own county of Norfolk ; and in February, 1849, the time of its organization, he was chosen its first president, and was yearly reelected until, in 1869, be declined being further a candidate. At the conclusion of this twenty years' service, resolutions of most just and deserved eulogy were passed by the Society, recognizing his eminent ability, and abundant service in the interests which were their care.
In 1851, under the authority of this Norfolk Society, Brother Wilder summoned a convention of delegates of all the county societies, to be held at the State House, out of which conference came the Massachusetts Central Board of Agriculture, of which he was elected, and continued president until the Board of Agriculture became a department of the State Government, and of which he, during the remainder of his life, continued the senior member.
In 1858, the Massachusetts School of Agriculture was incorporated, and Mr. Wilder was elected president. The subsequent grant of land, by Congress, to each State, for the establishment of an agricultural college, superseded the necessity for this school.
While president of the Massachusetts Senate, he introduced a bill for the establishing of an agricultural college, which failed in one branch of the legislature; he then procured the passage of a resolve for the appointment of a Board of Commissioners, of which he was chairman, to examine the subject of agricultural schools and report. The report included the statistics of three hundred and fifty-two schools in Europe which had been collated by Rev. Edward Hitchcock, president of Amherst College, and one of the Commission, and thus were sown the first seeds of that agricultural college, which was incorporated in 1863, is now located at Amherst, and of which Mr. Wilder was the first-named trustee. Its first class was graduated July 19, 1871.
By similar efforts in the larger field of the Union, he succeeded at a meeting in Washington, held by the representatives of twenty-three states, in organizing the United States Agricultural Society of which he was also the first president, elected June, 1852. His valedictory address was delivered at its sixth annual meeting Feb. 13, 1858, when he was awarded an elegant tea service, and at the next annual meeting, the large Gold Medal of Honor, valued at $150, with this inscription: "Awarded to the Hon. Marshall P. Wilder, Founder, First President and Constant Patron," was unanimously conferred upon him.
In 1859 he presided at the first public meeting called in Boston, in regard to the collocation of the institutions on the Back Bay lands, where the splendid edifices of the Boston Society of Natural History, and of the Massachusetts Institute of Technology now stand. He was chairman of the general committee who petitioned for those lands, and of the latter society he was one of the vice presidents and was afterwards chairman of its Society of Arts until the year 1879, when he resigned in favor of President Runkle. He was a member of many horticultural and agricultural societies in this and foreign lands, among which we may instance the Royal Horticultural Society of London, the Royal Horticultural Society of Paris, that of Frankfort-on-the-Main, and the Société Van Mons of Belgium, of which he was for many years, and until his death, the Commissioner for America. He was also an honorary member of the Massachusetts Society for the Promotion of Agriculture, and was made an honorary member of the Royal Historical Society of Great Britain in 1879.
In 1867, he was one of the commissioners in behalf of the United States, at the Universal Exposition in Paris, and was then appointed chairman of the Committee on Horticulture and on the Cultivation and Products of the Vine.
In January, 1868, he accepted the office of President of the New England Historic Genealogical Society made vacant by the death of Gov. John A. Andrew. He was unanimously elected, and was afterwards annually re-chosen, and at each of these elections delivered a learned and appropriate address. Under his administration the society increased rapidly in influence and members, secured for itself in 1871 beautiful and commodious quarters at 18 Somerset Street, for which they are largely, if not chiefly indebted to the wise counsels and untiring energy of Mr. Wilder.
As a Mason he was initiated in Charity Lodge, No. 18, in Troy, N. H., about 1823, or when twenty-five years of age, and exalted to the Royal Arch degree in Cheshire R. A. Chapter No. 4, at about the same time.
He was created a Knight of the Temple by Boston Commandery, Oct. 29, 1862, and admitted to membership Dec. 17, 1862, and took Life Membership Nov. 17, 1874.
As Deputy Grand Master of the Grand Lodge of Massachusetts, he assisted in laying the corner stone of Boston's new City Hall, Dec. 22, 1862, being near the close of his term of service in that distinguished office.He was one of the 6,000 Masons who signed the celebrated "Declaration of the Freemasons of Boston and its vicinity," Dec. 31, 1831, and was present at the anniversary of this event, by the Grand Lodge, Dec. 31, 1881.
At the World's Convention of Masons, at Paris, in 1867, he was the delegate of the Grand Lodge of Massachusetts, to which on his return he made an interesting report of his mission, being the only one who spoke in the convention as the representative of the United States.
The degrees of the A. and A. Rite to the thirty-second inclusive were conferred upon him in Boston about 1862, by I11. Brother Newell A. Thompson. He was created a Sov. Gd. Ins. Genl. of the thirty-third and last degree, and made an Honorary Member of the Supreme Council, receiving the degree and letters patent, May 22, 1863.
He was no idle Mason. The quarterly meetings of the Grand Lodge were usually attended by him. A few years before his death it was our fortune to hear him make a most eloquent and feeling address to the fraternity, warning them that his advanced age made it doubtful whether he should ever again grasp the fraternal hands around him, and giving parting words of comfort to the brethren, and of wise advice for the craft which he loved. Natural orator as he was, never, we think, did he rise to a higher flight of eloquence, and never did an assembly sit more spellbound under the inspiration of one they loved as a man and revered as a Nestor of the Craft. We felt indeed that he was going from us; that the love, faith, and will of the craft could not detain him. We realized the bonds of affection and fraternity which held us together with adamantine strength would shortly become a memory, and the Grand Lodge sat hushed in the silence of the deep sorrow lying like a pall over the heart. Fortunately, the health of our brother rallied, and he sat with us on several succeeding quarterly meetings; but we knew he was an old man, made a Mason before the most of us were born, and those eloquent words lingered in our hearts, for they spoke of a doom inevitable and near.
He was no idle Mason. Who amongst us can go back to 1823, when he took his primal vows in the craft? Who can recall his zeal and ardor in those fresh young days, when the Royal Arch enlightened him with its truth?
In the anti-Masonic persecutions he stood with unfaltering faith for his creed, and he lived to celebrate the fiftieth anniversary of the Magna Charta of Masonic right which he had signed in 1831. After forty years of Blue and Chapter Masonry, he entered the sacred precincts of the Temple, and of the Scottish Rite, to pursue for twenty-five years their lore, philosophy, and pious aspirations. This period brought him within the compass of the Masonic lives of most of us, and we, like our predecessors, learned that the humanity, charity, and toleration of Masonic faith had in him a right noble, capable, and generous exponent, an honor to our craft, to his native State, and to the State of his adoption.
Nature forms men with various preponderating qualities; one mind cannot grasp all her wide and complex system; many minds are needed to lead the progress of knowledge in special social, moral and physical relations of man with nature and with society. It is not remarkable that our deceased brother should have been eminent, but it is notable that in so many of his relations to humanity his example has been distinguished. In the high commands entrusted to him in every sphere of Masonry which he entered, the eminent practical qualities of his mind were conspicuous, and unostentatious. Both as a worker, a thinker, and a moralist he has been useful to the craftsmen, individually and organically. It is sweet to reflect that in the latter decade of his busy life he found around our common altars the repose he needed, the disinterested friendship his merit deserved, and the respect due to his many virtues, uncankered by envy, detraction, or rivalry. We shall meet him no more upon the level until lime shall remove us to that Grand Lodge on high whither he has gone. This is our sorrow. We wait hopefully for the reunion.
Our Ill. Brother was proud to be recognized as the oldest merchant in Boston in active business, and to recount his sixty-two years of daily attendance at his Boston store, and his actual participancy in the business of the house.
As a public benefactor Marshall P. Wilder was eminently fit for an example. By his insight, prescience, comprehension of relations, concentration of intellectual power on grand objects, marvelous industry, and invincible persistency, he won a proud position in the temple of fame.
Dartmouth College, of his native State, honored itself by conferring upon him the degree of Doctor of Philosophy, for his intimate knowledge of varied and valuable phenomena of nature, and of the causes, reasons, and relations of those phenomena, warranted all the honors in his special departments of activity which any institution could bestow.
As an administrative officer, few acquitted themselves with such dignity of presence, urbanity of manner, fluency of diction, rapid despatch of business, and universal acceptability, as he.
His personal influence was remarkably magnetic, of the kind which turns defeat into victory. None were more conscious of it than personal friends. None approached him in doubt, despondency, and embarrassment, and left him without hope, courage, and manly faith in himself. His energy was patriarchal.
Ill. Bro. Wilder was a specialist, an enthusiast, one whose unselfishness and diffusive generosity, of itself, entitles him to be had in pleasant memory. Again, he was inflexibly honest and truthful, and omitted no opportunity to insist on the cardinal importance of probity and equity. Nor is it too much to add that the spring and fount of his manifold excellences and beneficent achievements, were his simple, sincere faith in Christianity. As a public speaker he was fluent, forcible, and popular. As a writer his style was uncommonly perspicuous, concise, and forcible. Statistics crowd his pages, but in such attractive settings that the reader is almost irresistibly drawn to study them. Not infrequently his enthusiasm expressed itself in terms of great rhetorical beauty.
As the zealous patron and promoter of the noblest of all material sciences, his name must ever shine brilliantly in the pages which record the history of human progress and improvement. His work will have its interpreter on every hillside, and in every valley where rural taste and refinement are found. He merited the glowing eulogy pronounced by Gov. Bullock, who, on a certain public occasion, spoke of him as "one who has applied the results of well-earned commercial fortune, so liberally, that in every household and at every fireside in America, where the golden fruits of summer and autumn gladden the sideboard or the hearthstone, his name, his generosity, and his labors are known and honored."
Our Ill. Brother's life was devoted to lofty and beneficent ends, guided by unerring laws, and fed by purest love for race and country.
Charles Levi Woodbury, 33°,
William F. Salmon, 33°,
Samuel C. Lawrence, 33°,
Committee
SPEECHES
IN GRAND LODGE, DECEMBER 1867
From Proceedings, Page VII-214, December 27, 1867, on his visit to the Masonic Fair in France:
In accordance with the request of the Grand Lodge, I have the honor to report, that—
On my arrival in Paris I presented my credentials as the Delegate of the Grand Lodge of Massachusetts to the World's Convocation of Freemasons, summoned by our illustrious brother General Mellinet, Grand Master of the Grand Orient of France, also Commander of the National Guard of France. I was most cordially received, and furnished with a card of invitation to attend the Great Festival of the Brotherhood, to take place on the 15th of June 1867.
To add to the importance of our Delegation, I associated with me our brethren from the United States, especially those from Massachusetts, among whom may be named brothers Cummings, Usher, White, Guild and Hills of Boston, Nor should I forget to mention the presence of our aged worthy brother, the late James Herring, of New York, whose person had specially been confided to my care, and from whence he soon after took his leave of Freemasonry on earth to join the Grand Lodge above.
The Fete was one of the most interesting, imposing, and grand ever witnessed within the circle of the Masonic family. Fourteen nations were represented by about seven hundred and fifty brethren of the mystic tie, The services in the Great Hall, the address of the Grand Master, the oration, and other performances, were intrusted to and executed by gentlemen of distinguished ability.
The Grand Banquet was produced with all the elegance and recherche peculiar to French artists and caterers, each guest being furnished with a splendid bouquet of moss roses. The Most Worshipful Grand Master Mellinet presided with great ease and dignity, to whom your representative is indebted for special courtesies, and to M. Thevenot, Grand Secretary, and the Committee of Arrangements, for many other acts of politeness. Here, then, we were assembled in the Banqueting Hall of the Grand Orient of France — here in the most elegant and beautiful city of the world, alike renowned for art, science, and taste—here where the people and the products of every climate were assembled to hold a grand festival in honor of the genius, industry and progress of the age — and here to unite the world in efforts for the relief of toil, the reward of labor, and the multiplication of the blessings and comforts of mankind.
It was a most appropriate occasion for a meeting of the Masonic Brotherhood from all parts; and although differing in language, customs and manners, all were inspired with the feeling, that the dialect, color, or personal peculiarity, all were truly brethren of the great masonic family of the world.
Nor was language necessary to express the sentiments of the heart. The friendly grip, the affectionate embrace, the parting kiss, spoke more loudly than words the emotions swelling in the bosoms of brethren never again to kneel around the altar of Freemasonry on earth.
The speech of welcome was cordial and appropriate. In response, your representative alluded to the prosperous condition of Masonry in the United States, the respect entertained by his countrymen for their brethren in other lands, and closed with the following sentiment: —
"The Grand Orient of France, and the Grand Lodge of Massachusetts, united by the sacred ties of masonic obligations — brought nearer by the wonderful achievements of science — may a chord of living sympathy and friendship bind us still closer together in one great circle of life and love."
The Most Worshipful Grand Master reciprocated these sentiments with the desire that the friendly relations existing between our institutions might be perpetuated forever.
One other occasion deserves notice in connection with this report. On the 24th of June a Grand Fete of the Order was held by the Supreme Grand Council of the thirty-third and last Degree of the Ancient and Accepted Scottish Rite for France. This was held in Paris, and was attended by a large concourse of brethren. The services in the Lodge were impressive, the Grand Commander being no less a personage than our Illustrious Brother Vieunet, of the French Senate, and now in the ninety fourth year of his age. The Banquet, as on the former occasion, was arranged and provided for with taste and elegance, but what added much to its interest was the hall in which it was held for it was here that our Benjamin Franklin presented his grandson to Voltaire, whose benediction upon the child was pronounced in these memorable words: God and Liberty. Your delegate being a guest was called upon to respond for the United States. In the performance of this duty he alluded to a pleasing coincidence, that while we were enjoying the hospitalities of that hour in Paris, ten thousand of our brethren were passing in Grand Procession in the streets of Boston, in honor of Freemasonry and the dedication of a new Masonic Temple, erected at an expense of nearly half a million of dollars, and which it was believed was more elegant and appropriate than any similar institution in the world, Your representative, after thanking M. Lajonquiere, Grand Secretary, for kind attentions, concluded by proposing the following toast: —
"The Institutions of Freemasonry throughout the Universe, One in affection—one in obligation—one in destiny; May they go on prospering and to prosper, rising higher and higher in the scale of human excellence, grandeur, and glory, and rejoicing together forever as brethren of the great Masonic family of man."
---
Sheppard Biography of Wilder, 1867