MAGLJTMorse
From MasonicGenealogy
JAMES TAPPAN MORSE 1975-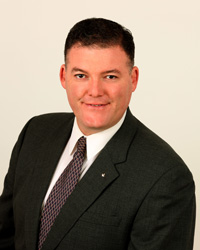 BIOGRAPHY
ONLINE, 2013
From massfreemasonry.org:
James Tappan Morse of Oak Bluffs was installed Deputy Grand Master of Masons in Massachusetts for 2013 in a ceremony performed at the fraternity's Boston headquarters on Thursday, December 27th.
Morse is a native of Wallingford, CT and spent summers in Falmouth. He moved to Massachusetts in 1995. A graduate of The Governors Academy in Newbury, MA, he attended The College of Wooster in Ohio and graduated with a Bachelor of Arts degree in History in 1997. He earned a Master of Science in Criminal Justice Administration from Western New England College in 2001 and a Juris Doctorate in 2005 from New England Law. For the past 18 years Morse has worked as a police officer with the Oak Bluffs Police Department. He has worked patrol, traffic, and investigations; he is currently one of the Department's training and court officers. Morse also maintains a law practice in Falmouth specializing in Probate Administration and Estate Planning.
He is one of only 16 police officers designated by the Massachusetts Municipal Police Training Committee to certify all instructor trainers in the state. Morse has served on the Executive Office of Public Safety and Security's Bias Based Policing panel. He currently teaches criminal law, constitutional law and diversity to police officers.
A resident of Oak Bluffs on Martha's Vineyard, Morse is active in several community and service organizations. He is a volunteer fireman/EMT with the Oak Bluffs Fire Department; past president and secretary of the Oak Bluffs Fireman's Civic Association; and, Secretary of the Oak Bluffs Fireman's Relief Association. He serves on the Board of Directors of the Fred H. Daniels Foundation, Inc., a $20 million family charitable foundation serving Worcester and Central Massachusetts. He attends the West Tisbury Congregational Church.
Brother Morse began his Masonic career in 2001 when he joined Oriental-Martha's Vineyard Lodge in Oak Bluffs. Morse served as the Lodge's Worshipful Master, in 2006 and 2007. He is also a member of Marine Lodge in Falmouth and King Hiram's Lodge in Provincetown.
In 2010 and 2011 Morse was the District Deputy Grand Master of the Twentieth Masonic District. He first served Grand Lodge as Grand Steward in 2009.
Active in several Masonic organizations, Morse is a 32° Mason in the Ancient and Accepted Scottish Rite – Valley of Boston. He belongs to the York Rite's Saint Andrew's Royal Arch Chapter, Boston; Cape Cod Council of Royal and Select Master Masons; He is also an Aleppo Shriner, Wilmington.
TROWEL, 2013
From TROWEL, Spring 2013, Page 12: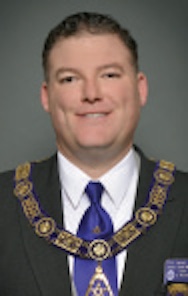 The newly appointed deputy was installed at the Stated Communication on December 27. The deputy grand master is the second highest ranking officer of the Grand Lodge. He will assist the Grand Master and preside during the Grand Master's absence. He is also the Grand Master ex officio should the Grand Master not be able to complete his term.
Brother Morse began his Masonic career in 2001 when he joined Oriental-Martha's Vineyard Lodge and served as master in 2006 and 2007. He is also a member of Marine Lodge in Falmouth and King Hiram's Lodge in Provincetown. In 2010 and 2011, Rt. Wor. Bro. Morse was the district deputy grand master for the 20th Masonic District. He first served Grand Lodge as grand steward in 2009; he is a Masonic Leadership Institute graduate and past advisor. Bro. Morse is a member of Scottish Rite, York Rite, and Aleppo Shrine.
Rt. Wor. James Morse resides in Oak Bluffs on Martha's Vineyard, where he has been a police officer for 18 years; he also maintains a law practice in Falmouth. Bro. Morse is active in several community organizations as volunteer fireman/EMT, past president and secretary of the Oak Bluffs Fireman's Civic Association, secretary of the Oak Bluffs Fireman's Relief Association, and director for the Fred H. Daniels Foundation. He attends the West Tisbury Congregational Church.
SPEECHES
FEAST OF ST. JOHN, DECEMBER 2012
From Proceedings, Page 2012-210:
A SOLID FOUNDATION TO BUILD ON
In 20 years our Grand Lodge will celebrate its 300th anniversary. In preparation for this the Grand Master has begun traveling around the state discussing with the Brethren what we want the fraternity to look like. To plan for a successful future we must anticipate change and be prepared to adapt. Change alarms many of us because it represents the unknown, the unfamiliar, but it is undeniable that America is changing and as we are a membership organization, as our cities, towns and nation change, so must our Fraternity. We may be apprehensive of this however, the change is only superficial. This perpetual flux has been occurring since the Grand Lodge of Massachusetts was chartered. The change that must occur is not an abandonment of our core values. Good citizenship, honesty, fair dealing, service to others and friendship among men regardless of race, ethnicity, creed, religious dogma or political beliefs are timeless ideas that any generation can identify with. They are the solid foundation that our Fraternity is built upon and the reasons that while other fraternal orders have faltered, we remain. Freemasonry when well executed is an excellent product. But even with an excellent product, failure remains a possibility if we are unable to adapt.
For over 150 years Loche Ober was the standard of excellence for restaurants in Boston. Despite this its inability to adapt to changing times and demographics resulted in its recent closing. Its plight is somewhat similar to the challenges we face. What has hindered us at times at the Lodge level is an out of date marketing and operational strategy: our inability or unwillingness to understand the next generation. As the" older" stewards of Masonry we must understand how younger generations think, how they process information and what they are looking for in organizations. If you have done any research about the characteristics of Generation X, Generation Y or the Millennials,you will discover that while they are a fast paced, fast moving, technological savvy, multi-tasking lot, they are also service oriented. I am a member of one of those younger generations. For all the perceived differences I assure you we are all very much the same. We worry about our bills and providing for our families. We all want peace, prosperity and stability at home and abroad. We have answered the call of duty when our nation needed it. Our hair styles, fashion and musical tastes may be different and this difference may cause our elders to look at us with skepticism and sometimes distain, but this is the normal friction that occurs between generations. Think back to what your in-laws probably thought about many of you when you were first introduced.
When we acknowledge that most of our differences are superficial and are empathetic to our youth, we can better tailor the right approach to sparking an interest in Freemasonry. There are millions of young men who are already Masons in their hearts. There is no reason why they should not be actual members of the Craft. We must utilize any and all means, traditional and modern means such as social media, to diffuse the light of Freemasonry and to let our Lodges operate more efficiently. But this takes planning. And planning at the Lodge level is something that we must improve.
DESIGNS ON THE TRESTLE BOARD
Our ancient brethren recognized the perils of not having a plan. When the workmen realized that the architect was absent and that no designs were drawn on the Trestle Board, they progressed through the Temple causing a disturbance that even the Worshipful Master became aware of. "When we fail to plan, we plan to fail." The time has come for every Lodge to be proactive in charting a course of success. Far too many of our Lodges operate on a year to year or worse a month to month basis. There is an absence on continuity. Communication between officers and membership is weak. Too few members understand the Lodge's budget, finances, goals, membership needs or mission. Instead of work being delegated to many, the "Same Ten Guys," STGs seem to do most everything. Meetings have become the same dull cycle. No one has ever asked the membership: "What would you like to see at a Lodge meeting?" Social events happen infrequently. The air of Fraternalism has grown stale, there is not enough fun. These Lodges struggle forward doing what they always do, forgetful of a basic principal of organizational behavior. "If you always do what you have always done you will get the same result with diminished returns." These Lodges have no plan.
Our ritual talks of the evolution of pillars and columns, improved upon over time into things of beauty. A Lodge's plan must be this, something that is improved over time from year to year until it will support a canopy of success. We must all educate ourselves and understand how our Lodge works, how much it costs to operate, how many members we need to raise to keep pace with the scythe of time. We must ensure that our Lodge's programming is both relevant and enjoyable so membership goes away satisfied and will return month after month. We must set quantifiable bench marks so we can measure our success. The plans we must create must be not for the next year but for the next generation. It should not be for our mere survival, or the status quo, that speaks far too much of the mediocrity that has crept into society. Our plans must be for resounding success, for building our Fraternity to unprecedented membership and activity. So lofty should our goals be that, even if we fail to achieve them, they will still be viewed a resounding success by contemporary standards.
Planning works! There are many examples. From a Lodge on the South Shore not too long ago on the verge of surrendering its charter and going dark after two centuries of existence, a group of dedicated Brothers came together, formulated a plan and worked their plan as a team. That Lodge today is active, vibrant and experiencing tremendous growth. On the Cape the 20th District's constituent Lodges were required to submit plans for two years. Five of eight Lodges received the Grand Master's Award. Even in Lodges that did not get the GMA there was a new energy and enthusiasm that had not been seen in some time. Never underestimate what a dedicated group of people can do when they have a good plan; they work the plan and pass it on to their successors.
I cringe when I hear the words "You can't do that" or "That will not work." I don't accept the statement at face value. I ask you all to ask the "Naysayer" the following: "Is what I want to do illegal or unethical? Is it contrary to the ancient land marks, Book of Constitutions, Edicts of Grand Lodge or Lodge By-Laws?" NO? Why can't it be done?" There is nothing wrong with trying new activities or approaches if they pass that test. Should the answer be: "They don't want it to be done that way" ask who "They" are because "They" need to realize that we are going to have to do things differently if "We" want to survive and thrive in our changing world. Success will not come overnight. There may be failures along the way. Failure is a much more efficient teacher than success, and failure almost always affords another opportunity to succeed while imparting wisdom and experience along the way. Sitting back wringing our hands longing for the way things used to be and doing nothing is far worse. The failure to take action leads to one of the most debilitating conditions in society and our fraternity: Apathy.
It is time for every Lodge to put a plan to paper, to pick up and utilize the tools and materials available to us and make them work for us. To get everyone in a Lodge moving in the same direction toward the same goals with a clear understanding of what needs to be accomplished. To put the "Nay Sayers" and obstructionists in their place with the message of one of our past Grand Masters: "Lead, follow or get out of the way." It is time for our Lodges to "Walk the Walk."
SET THE CRAFT AT WORK
Brethren, I have talked about the strong foundation that our fraternity is erected on. I have referenced the columns that will support its success and the sundry materials and the tools necessary to build our edifice. So what is left? Brethren, it is time to set the craft to work.
We need to address our "Masonic un-employment problem." Our single greatest failure has been our inability to retain our own members. Statistics show that Lodges will have on average 10-20% of its membership attend a meeting. We know that for every 10 members raised that 8 over time will stop attending, demit or be suspended. There are jokes about this issue, about the Lodge Master who ends the mouse infestation in his Lodge by raising the mice to the sublime degree of Master Mason and never seeing them again.
This is not a problem that is limited to Massachusetts; it is endemic in the entire fraternity and has been so for over a century. Why is this? I believe it for several reasons. First we made it far too easy to walk away from Freemasonry by giving something for nothing. Think of something you have either given to a young child, a bike or baseball glove. Was it ever left unattended on the lawn or backyard? If that item was stolen or ruined, how upset was the child? Now think to the first thing that child bought with their own earned money. Did they take better care of it? Things change when real money and time are involved. We cheapened the experience of Masonry by charging exceptionally low initiation fees and dues, relaxing standards of suitable proficiency or exemplification by candidates. We stopped requiring an investment of both time and money from our new members. Second, we did captivate the attention of our new brothers until the bonds of friendship bound to them. I am the poster board of this failure. I was a Lodge Master for 2 years. I raised over 20 Master Masons and let over 16 of them go right out the back door of the Lodge because I failed to understand my new Brothers.
If you have ever looked at a stone wall or fieldstone foundation or wall you will see that within it there are no two stones alike. The skilled operative Mason's attentive eye can pair and match those field stones so they complement one another then with the aid of some cement to form a true and level mass. As speculative Masons, when we make an investment in time getting to know our brethren, their strengths and weaknesses, their personal interests and hobbies, we can better pair them, the old with the new so when we add a good measure of the cement of brotherly love and affection, the edifice that is the Lodges unites into a larger stronger mass.
I was fortunate enough to be paired with two unique, very different Brothers who took me under their wing. True Masonic mentors, they taught me many valuable Masonic and life lessons. The first inspired me to get involved in Lodge and become an officer. He showed me the true joy of being a "Traveling Man" inviting me to travel with him to other Lodges. While traveling with him and meeting so many different Masons I learned that no matter how much ice or water you add to a glass, Laphroaig Scotch tastes like Airwick.
My second Masonic mentor is now one of my closest friends. He started as my cypher instructor. He was invaluable to me during my two years as Master as my Ritualist. Ritual and protocol is difficult as is. Discerning words through a heavy Scottish brogue, some call a Martha's Vineyard accent,, adds a new level of complexity. (Scottish Accent) "I donna know if I got all the words right when I was Master, but I was sure I got the general point across to the candidates. Grand Master, should you see ANY deficiency in my work, blame him!"
Brethren, getting to know your brothers, young or old, to travel with them or to work with them in or out of a Lodge is fun. By sharing a trip, a common experience, a meal, a drink, a little mischief, or a few laughs will plant the seeds of lifelong friendship. Second, the investment of time can have a profound effect on the Craft. Without my two early Masonic mentors it is quite possible that I could have become one of the 80% that left the Craft. Brethren, you never know whom you are meeting or mentoring and the places they may go. I am passionate about improving the way our Lodges operate because I want to ensure that future generations have the opportunity to experience Masonry.
We were wise going "Back to the Future", by raising the expectations for our new members. Since the reintroduction of the Claudy books and requiring members to exemplify, I have seen exciting things in my Lodge. New Brothers are talking about the meaning and symbolism of our degrees. I watch the newest Master Masons run the cypher instruction each week. They are learning much earlier that being a member of the Craft is not having a membership card or wearing a lapel pin, it is a creed, a way of life. This generation of Masons will be less likely to walk away from the Craft. They have risen to the occasion and are looking to contribute. All that was required for this success was an investment in time by a few people.
We all have a sacred obligation to guide our newest Brothers through their Masonic infancy until they develop the bonds of friendship. As I gaze around this room I see so many wonderful friendships I would never have had without Freemasonry. It has enriched my life to a degree that is not quantifiable. We can no longer afford to keep this experience the last great secret of Masonry. Is there any doubt that if that 80% who have left us had stayed long enough to experience even a fraction of the friendship that we have all experienced, that our Lodges would not be packed to capacity every month? It is not too late to try to get those who have left us for a season to come back to Lodge for a lifetime.
We all came to the door of Masonry for one reason or another. The beauty of our institution is that there is something here for everyone. Every member can become involved. Our Lodges can find the right project or activity in or out of the Lodge for every Brother that they all may enjoy labor, all earn their Masonic wages, and all discover the greatness that is in all of us.
2033 is only twenty years away and it will pass in the blink of an eye. Our nation and Fraternity will be very different. We can't go back and change history. We can start today and make a new ending. I have every confidence that if every Lodge implements a plan NOW that uses our time and resources efficiently, is cognizant of generational differences, Lodges' needs, and has some true fraternalism, some F U N, then our Fraternity's greatest days lie ahead and that the 300th Anniversary of the Grand Lodge of Massachusetts will be a joyous and prosperous time in our history.
---