MAGLHFletcher
From MasonicGenealogy
HERBERT ELLERY FLETCHER 1862-1956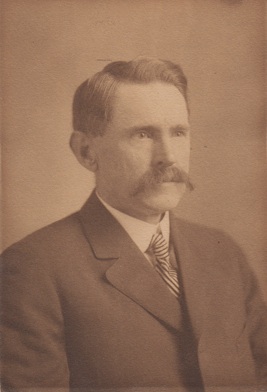 Deputy Grand Master, 1913
MEMORIAL
From Proceedings, Page 1956-86:
The oldest of the permanent life-members of the Grand Lodge, Past Deputy Grand Master, R.W. Herbert Ellery Fletcher, after a life of ninety-three years, eight months and eleven days, passed from the finite to the infinite life on January 21, 1956, at his home "Greyledge" in Westford, Massachusetts, where he was born May 10, 1862.
He was of old New England heritage, being of the ninth generation from Robert Fletcher, one of the first settlers of Concord, Massachusetts, and through his mother, from Major Simon Willard, who, with Captain Edward Johnson, surveyed and established the line between Massachusetts and New Hampshire in New England's early days.
R.W. Brother Fletcher was educated in the public schools and Westford Academy. His long business life was in granite, general construction, and engineering.
At thirty years of age, he was entered, passed and raised in Ancient York Lodge, of which he was Worshipful Master in 1906-07. He was a charter member of William Sewall Gardner Lodge and an honorary member of Pentucket Lodge.
Right Worshipful District Deputy Grand Master in 1912 (District 12), he was appointed Deputy Grand Master by Most Worshipful Grand Master Benton in 1913. In 1894, he received the Royal Arch Degree in Mt. Horeb Chapter and became its High Priest in 1915. This was followed by the Super-Excellent Degree in Ahasuerus council in 1895 and the order of the Temple the same year in Pilgrim Commandery. He was also a member of all the Scottish RIte Bodies in the Valley of Lowell and Most Wise Master of Mt. Calvary Chapter of Rose Croix, May, 1912-14, and a member of Massachusetts Consistory. He was made an Honorary Member of the Supreme Council 33' in 1915.
Brother Fletcher was very active in public life, being among other things Moderator of Westford Town Meetings for twenty years, Representative in the Massachusetts Legislature in 1900, Senator in 1901-2-3, and Member of the Executive Council in 1910-11:12. He was also a delegate to the Republican National Convention in 1916. For many years, he was President of the Board of Trustees of Westford Academy and a Trustee of the Central Savings Bank of Lowell. His religious affiliation was with the West Chelmsford Methodist Church, from which he was buried January 23, 1956.
Of his family, there remain two sons: Harold H. of Lowell, and Ralph A. of Nashua, New Hampshire; also one daughter, Mrs. Ernest D. Schribner of North Andover, Massachusetts. There are few of us who remember him, but those who knew him in the days of his activity look back to him as a typical all-round New England gentleman, a success in the different phases of life in which he served and a very sincere Freemason.
Fraternally submitted,
Melvin M. Johnson
William A. Smith
William H. Ramsey
Committee
---