MAGLEKendrick
From MasonicGenealogy
EDWARD PEASLEE KENDRICK 1849-1923
[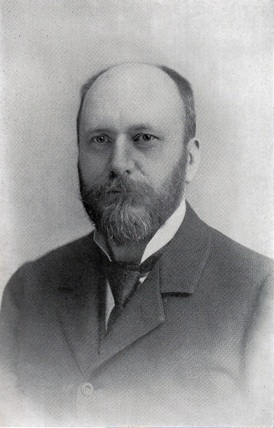 Junior Grand Warden, 1903
MEMORIAL
From Proceedings, Page 1923-147:
Hampden Lodge, and Masonry in and about Springfield, suffered a second severe loss in the passing, on April 4, 1923, of the venerable and beloved Edmund P. Kendrick. R.'W. Bro. Kendrick had served the Craft with the highest distinction for nearly fifty-three years. He was the senior Iiving Past Master of Hampden Lodge, Past District Deputy Grand Master for the old Sixteenth District, and Junior Grand Warden in 1903. He rose to eminence in the Scottish Rite, attaining the Honorary Thirty-third degree in 1894.
Lawyer, legislator, trusted public servant, and loyal churchman, he made a host of friends as he filled his long life with noble and self-sacrificing service. We mourn him today as one of the tried and faithful elder Brethren to whom we have looked for light and leading.
From Proceedings, Page 1923-166:
Right Worshipful Edmund Peaslee Kend.rick, son of George S. and Hannah (Lyman) Kendrick, was born in Lebanon, Grafton County, New Hampshire, February 1, 1849, and died in Springfield, Massachusetts, April 4, 1923.
He spent his early years in the town of his birth and after attending the district schools entered Kimball Union Academy and took the full course in that institution. In 1867 he took a course in the Springfield, Massachusetts, Business College, and then entered Boston University Law School, from which he was graduated in 1876.
Following his graduation he settled in Springfield, Mass., and was admitted to the Hampden County Bar, where he practiced law during the remaining years of his life. Brother Kendrick gave freely of his time and efforts to the City of Springfield. In 1881 he served as member of the Common Council from Ward. 4, and. for the two years following was president of that body. He was elected member of the Board. of Aldermen from Ward 5 for the year 1890. He was chosen Mayor at the election of 1892 and served in that office in 1893 and 1894. He later served one year as City Solicitor. In 1884 and 1885 he was elected. to the State Legislature. His service there included membership on the Committees on Judiciary, Rules, and Civil Service.
Brother Kendrick was a trustee of the Episcopal Diocese of Western Massachusetts and held the offices of vestryman, clerk, junior, and senior warden of Christ Church. He served the vestry for thirty-nine years. Individual religious work is often spasmodic, but Brother Kendrick's part in the church was the natural working out of his character. It was sincere, even, and progressive, and he was a force in the parish of Christ Church. His activities in the organization were varied and peculiarly valuable as Bible class teacher, lay reader, legal counsel, administrator of charities, business adviser, and warden. In a quiet way he reached young men, learned about them unobtrusively, offering a word of encouragement or advice when it was needed. IIe was a prominent temperance man and in early manhood an earnest worker for total abstinence.
Brother Kendrick's Masonic record was long and varied. For more than fifty years he had been active in its various branches. He was Raised in Hampden Lodge, A. F. & A. M., Springfield, Mass., June 14, 1870; was Master of that Lodge from November, 1877, to November, 1880; was District Deputy Grand Master for the old Sixteenth Masonic District, 1883 (and the predecessor 10th District as well in 1881 and 1882); and in December, 1902, was elected Junior Grand Warden of the Grand. Lodge of Masons in Massachusetts. He was exalted in Morning Star Royal Arch Chapter October 2, 1874, was Secretary of that Chapter from 1875 to 1877, and Most Excellent High Priest from 1877 to 1879. In 1881 he was elected Grand. King of the Grand Royal Arch Chapter of Massachusetts. He received the Cryptic degrees in Springfield Council Royal and Select Masters, October 29, 1874, was Illustrious Master in 1890 and 1891, and was elected Deputy Grand. Master of the Grand Council of Royal and Select Masters of Massachusetts in 1892. He was Knighted in Springfield Commandery, Knights Templars, November 23, 7874, and was Eminent Commander in 1887 and 1888.
In the Scottish Rite he was a member of the four bodies meeting in Springfield, his membership and service dating as follows: Initiated in Evening Star Lodge of Perfection June 23, 1875; was Thrice Potent Master in 1890, 1891, and 1892. Initiated in Massasoit Council, Princes..of Jerusalem August 7, 1884, and was Sovereign Prince in 1898. Initiated in Mount Olivet Chapter of Rose Croix, Boston, April 19, 1884, became a Charter member of Springfield Chapter and was Most Wise Master in 1894 and 1895. He was created a Sublime Prince of the Royal Secret in Massachusetts Consistory, Boston, April 25, 1884, was a Charter member of Connecticut Valley Consistory, Springfield, and September 18, 1894, was crowned. a Sovereign Grand Inspector-General 33° and Honorary Member of the Supreme Council of the Northern Masonic Jurisdiction of the United States of America.
Brother Kendrick was married April 9, 1885, to Miss Clara A. Holmes, daughter of Otis Holmes, and she survives him with one son, Rev. Raymond H. Kendrick, who is rector of the Episcopal Church at North Andover, Mass.
The most salient point in Brother Kendrick's character was the impression of absolute integrity which he gave to all who came in contact with him in any way, whether in casual meeting, in business relations, or in public work.
No one ever doubted his honesty. The atmosphere which enveloped him was that of strict uprightness. IIe was reliable and true. You could not escape this conviction, and it invited confidence and trust. IIis views of life and men were charitable and kindly, and he was studious to put the best side out when discussing other people and their doings. He had no harshness of nature or of opinion. His was a nature to invite both respect and friendship. Even when he began to practice law men liked to put any business in his way which they could control.
Women turned to him with something of the same feeling that would send them to their minister. With a similar feeling pensioners sought him and those who had known him in Christ Church and the Masonic bodies went to him for professional advice and service. IIe was infinitely painstaking, sensible, and sound. If he never soared into brilliant eloquence, people trusted him and were well served. And so he steadily grew into the public confidence and in professional standing' carrying always the stamp of solid moral worth, a life well rounded and complete.
Respectfully submitted,
D. E. Miller,
Edwin A. Blodgett,
John A. McKim,
Comrnittee.
---