MAGLCPeterson
From MasonicGenealogy
CARL C. PETERSON 1901-1969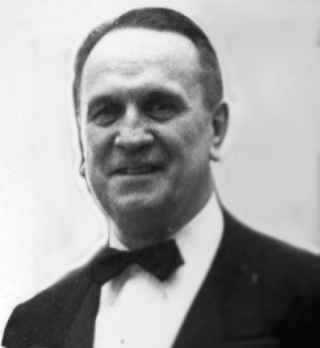 Deputy Grand Master, 1960
MEMORIAL
From Proceedings, Page 1969-316:
Right Worshipful Carl Campbell Peterson was born at Boston, Massachusetts, on May 10, 1901, the son of Gustaf Adolph August and Evangeline Campbell Peterson. He died at Newton, Massachusetts, September 19, 1969 after a long illness. His father was a mason, a member of The Massachusetts Lodge and his mother was a member of the Daughters of the American Revolution.
Brother Peterson attended public schools in Wakefield and graduated from Norwich University, Northfield, Vermont in 1924 with a B. S. Degree. He also took summer courses in Education at Boston University and Harvard. He was an Educator and Camp Director. As an Educator, he was located at Rumsey Hall, Cornwall, Connecticut 1925- 1927; was Head of the Junior School at Governor Dummer Academy, South Byfield 1927-1930; Wiibraham Academy 1930-1932 as Head of the Lower School; Bellows Falls High School, Vermont 1934; and then he taught English and Social Studies until his retirement, May 10, 1966 at Weeks Junior High School, Newton Centre, Massachusetts.
Brother Carl was associated with camps in Hillsboro, New Hampshire; Orr's Island, Maine; Monument Beach, Massachusetts; Pittsford, Vermont and was owner and director, with Mrs. Peterson, of Camp Moy-mo-da-yo for girls in Cornish, Maine since 1941. Other associations were his College Fraternity, Sigma Phi Epsilon, Vermont Alpha Chapter; Newton Teachers Association; Massachusetts Teachers Association; National Education Association; Past President of the Newton Teachers Credit Union; American Camping Association; Past President Maine Camp Directors Association; Past Treasurer of the Norwich Club of Boston. In May of 1959 he received the Teacher's Medal Award from Freedom Foundations at Valley Forge, Pennsylvania for "promoting a better understanding of the American way of Life."
Brother Peterson married Elizabeth Stevens of Melrose in 1927 who survives him. Their only child, a daughter, died as an infant.
His Masonic Record follows. Carl received his first two degrees in Blazing Star Lodge No. 74 in West Cornwall, Connecticut and was raised in Wyoming Lodge, Melrose in 1927. He demitted in 1937 joining Norumbega Lodge, where he was Master in 1944-45. He served as Master of the 34th Lodge of Instruction in 1949; Master of City Garden City Lodge in 1956-57; District Deputy Grand Secretary, Brighton 5th Masonic District 1948-49; District Deputy Grand Master of the same District 1952-53; Grand Representative of the Grand Lodge of North Dakota 1953-1967; Deputy Grand Master of the Grand Lodge of Massachusetts in 1960. He received the Henry Price Medal in 1960.
In the York Rite, Brother Peterson was Received in Newton Royal Arch Chapter in 1945; was Greeted in Boston Council, Royal and Select Masters in 1959 and Knighted. in St. Bernard Commandery #12 in 1954 and was its Eminent Commander in 1961-62.
In Scottish Rite he was a member of Boston Lafayette Lodge of Perfection and its Thrice Potent Master in 1963-66. He was also a member of Giles F. Yates Council, Princes of Jerusalem, Mt. Olivet Chapter of Rose Croix and Massachusetts Consistory where he was an active degree worker. Brother Carl was Crowned a Sovereign Grand Inspector General, Ancient Accepted Scottish Rite, Northern Masonic Jurisdiction, Honorary Member of the Supreme Council, in Cleveland, Ohio in September of 1965.
Brother Peterson was also a Noble of Aleppo Temple, A.A.O.N.M.S. and Massachusetts College, Societas Rosicruciana in Civitatibus Foederatis.
Masonic Funeral Services were conducted by Norumbega Lodge at the Newton Cemetery Chapel, Newton Centre at 2:00 P.M. on September 22, 1969. Interment was in Newton Cemetery.
"And ye, O ancient pine trees, at whose feet
He watched in life the Sunset's reddening glow,
Let the soft South Wind through your needles blow
a fitting requiem tenderly and sweet."
Respectfully submitted,
Laurence E. Eaton
Nathan Robins
Fred W. Fogg, Jr.
Committee
SPEECHES
FEAST OF ST. JOHN, DECEMBER 1959
From Proceedings, Page 1959-374:
Most Worshipful Grand Master, Distinguished Guests and my Brethren:
A great many years ago, back in my formal days of education when I was on the other side of the desk, at the present time being a teacher, I picked up in some course in public speaking certain criteria which are referred to as the three B's of a good talk. One, be sincere. Two, be brief. Three, be seated. (Laughter)
It is a very easy matter for me to be sincere on this particular occasion. It certainly is the greatest honor to be named the Grand Master of the Grand Lodge of Massachusetts. Perhaps I can claim the second greatest honor in being appointed his Deputy Grand Master. It may seem trite, but I say it in all sincerity and humility, that I regard this as a wonderful opportunity to serve the Grand Lodge and our new Grand Master.
When it comes to brevity, if I were to say all the things that have gone through my mind and heart in the last month since I was approached on this appointment, I would encroach on the time of the speakers to follow. I would, however, like to leave a little message if I may.
"How can you live in Goshen", said a friend from Faux, "this wretched country town where folks talk little things all year and plant their cabbages by the moon?" Said I, "I do not live in Goshen. I eat here, sleep here, work here. I live in Greece, where Plato taught and Phidias carved and Epictetus wrote. I live in Rome, where Michelangelo wrought his masterpieces, where Cicero penned immortal lines, and Dante sang undying songs. Think not my life is small because you see a puny place. I have my books. I have my dreams. A thousand souls have left for me enchantment that transcends both time and place; and so I live in Paradise, not here."
I would add to the words of the poet that you and I are particularly favored in that we have Masonry as another wonderful step which will lead us to Paradise. We oftentimes hear Masonry referred to as an adventure in friendship. Well, I would like to amend that statement by saying that it is an exciting experience in friendship. I found it an exciting experience and adventure to have the Entered Apprentice and Fellow Craft Degrees conferred on me in Connecticut, where I was teaching at the time. I found it a still greater exciting adventure to come back and be raised in Wyoming Lodge in Melrose. 1 found it an exciting adventure to be installed in line in Norumbega Lodge. I found it an exciting adventure to serve my District and again serve as Master of a newly-constituted Lodge. All of this has been one exciting adventure for me and I approach this year with anticipation of another exciting adventure. To you, Most Worshipful Grand Master, I pledge to you my personal loyalty and to the Grand Lodge. I stand ready to aid and assist you in any way I can be of service. With those few remarks in sincere appreciation of this wonderful opportunity you have conferred on me, I will be seated and enjoy the rest of the program. (Applause)
---