Hermon
From MasonicGenealogy
HERMON LODGE
Location: Gloucester (Annisquam)
Dispensation may have been presented to Grand Master Lewis sometime in 1856.
Current Status: dispensation granted 06/24/1856, but there is no documentation on it.
---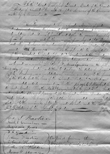 Click here to view the petition.
ANNISQUAM, 1856
In the spring of 1856, a group of North Shore Masons petitioned the Grand Lodge for a dispensation to hold a lodge in Annisquam, a part of Gloucester. According to the annotation in the paperwork, this petition was granted on June 26, 1856.
The petition was supported by the closest lodge (The Tyrian), by vote on June 3, as recorded by Bro. John Webber, the lodge's secretary, and by the District Deputy Grand Master, Rt. Wor. Bro. Isaac P. Seavey of the 2nd Masonic District.
Very little information is available on the petitioners, as membership cards are unavailable for the three principal officers as well as one other member. The majority of the cards found belong to members of Ashler Lodge in Rockport.
PETITIONERS
JOSEPH S. BARBER (Rec WM)
NATHANIEL GUNNISON (Rec. SW)
ROBERT HOOPER. JR. d. 1887

Carpenter in Rockport
MM 1853, Ashler
BENJAMIN JONES d. 1886

Blacksmith in Gloucester
MM 1854, Ashler
JOSHUA WEBSTER

Stonecutter in Rockport
MM 1854, Ashler
---
LINKS