Sincerity
From MasonicGenealogy
SINCERITY LODGE
Location: Partridgefield; Hinsdale (1820)
Chartered By: Samuel Dunn
Charter Date: 09/14/1801 II-183
Precedence Date: 09/14/1801
Current Status: unknown; charter surrendered, 12/27/1824 (page III-526).
---
NOTES
MEMBER LIST, 1802
From Vocal Companion and Masonic Register, Boston, 1802, Part II, Page 34:
R. W. Cyrus Stowell, M.
W. William Stearns, S. W.
W. William Pusse, J. W.
Elkanah Jones, Sec.
Joshua Smith, Tr.
Zenas Crane, S. D.
Abel Ketteridge, J. D.
Christopher Crary, Steward.
Abraham Nashburn, Steward.
William Fletcher, Tiler.
R. W. Henry Howard, Past Master.
No. of Members, 29.
PAST MASTERS
Henry Howard, before 1801
Cyrus Stowell, 1802
Zenas Crane, 1807
---
REFERENCES IN GRAND LODGE PROCEEDINGS
Petition for Charter: 1800 filed; in list of lodges in 1801, charter date 09/14/1801
Surrender of Charter: 1824
HISTORY
HISTORICAL NOTES, MAY 1947
From Proceedings, Page 1947-126, 50th Anniversary History of Unity Lodge:
As a matter of record, it should be noted that Hinsdale formerly had a Masonic Lodge known as Sincerity Lodge, chartered September 14, 1801. This Lodge met in a house, still standing, on Maple Street, but then known as Moody's Tavern.
The records of this early Lodge have practically disappeared, but it is known that its Charter was held for about twenty-five years. Due to some misunderstanding over Grand Lodge dues, its Charter was forfeited December 27, 1824, three other Lodges surrendering their Charters at the same time and for the same reason.
At the creation of Masonic Districts by Samuel Dunn, Grand Master from 1800 to 1802, Sincerity was assigned to the Eighth Masonic District with Friendship of Williamstown, Franklin of Chester, Evening Star of Lenox, Cincinnatus of Great Barrington, Wisdom of West Stockbridge, and Sheffield of Sheffield.
On any existing records, Sincerity Lodge will be found to be located in Partridgefield. Hinsdale was formerly a part of the old Town of Partridgefield, which was originally Township No. 2. About 1762, Oliver Partridge of Hatfield became part owner and in 1771, the town was incorporated as Partridgefield. In 1795, the town was divided, the western part of the territory being incorporated as the "West Parish of Partridgefield." This "West Part" was later incorporated as the Township of Hinsdale on June 24, 1804, named in honor of Rev. Theodore Hinsdale, the first settled pastor.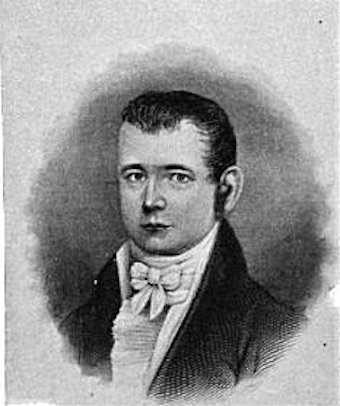 Zenas Crane
Little is known of the Brothers who formed this early Lodge or how they carried on the work, but in Globe Lodge today can be found a most interesting relic. This is a diploma as given to one Martin Buck, signed by Zenas Crane, Worshipful Master, and dated 1807. This Zenas Crane was the founder of the paper business in Dalton.
OTHER
1820 (Report on delinquency, III-300)
1821 (Report on delinquency, III-341, III-372)
1822 (Report on delinquency, III-428)
---
DISTRICTS
---
LINKS