MAGLTStark
From MasonicGenealogy
THOMAS ARTHUR STARK 1949-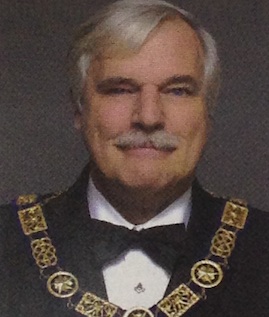 MM 1973, WM 1990, Norfolk
Member 2010, The Masters
Member 2013, Mount Holyoke
Grand Pursuivant 2007
Grand Sword Bearer 2008-2010
Grand Marshal 2011-2013
Senior Grand Warden 2014
BIOGRAPHY
TROWEL, 2011
From TROWEL, Spring 2011, Page 6: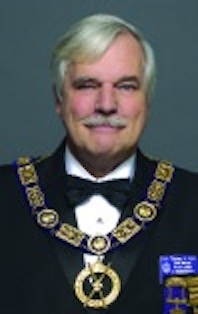 In this highly visible position, Rt. Wor. Thomas Stark will accompany the Grand Master on his travels throughout the jurisdiction and act as protocol director and master of ceremonies for all events attended by the Grand Master.
Raised 37 years ago in Norfolk Lodge, he served as master in 1989, and then treasurer of the lodge for six years. He is also a member of The Masters Lodge; the four bodies of the Scottish Rite's Valley of Boston; and Mt. Vernon Royal Arch Chapter, Boston Council, and St. Bernard's Commandery in the York Rite.
Brother Stark joined Needham Chapter Order of DeMolay in 1963 and was its master councilor in 1967. He was awarded the Degree of Chevalier, served as state scribe in 1968, and on the advisory board of Needham DeMolay for a number of years.
Rt. Wor. Thomas Stark was the district deputy grand marshal in the 5th Masonic District from 2004 to 2006, grand pursuivant in 2007, and grand sword bearer from 2008 to 2010. He has been the grand representative to Nicaragua since 2009.
Bro. Stark is a U.S. Air Force veteran. He resides in Northborough and is the CFO at Crosspoint Associates.
---