MAGLLTonini
From MasonicGenealogy
LAWRENCE D. TONINI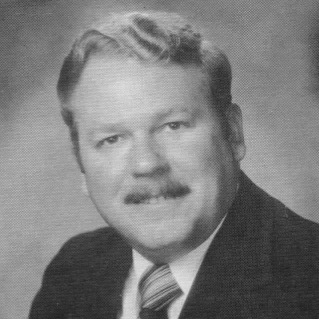 MM 1970, WM 1977, 1978, Wisdom
DDGM, Pittsfield 16, 1980, 1981
Senior Grand Deacon 1979
Junior Grand Warden 1984
BIOGRAPHY
From TROWEL, April 1984, Page 15:
Right Worshipful Lawrence D. Tonini is a native of Pittsfield, but is now an active member of the West Stock-bridge community where he and his wife Barbara, daughter Carmen, and son Christopher make their home. He is the most west-to-east-traveled member of the Grand Lodge official family.
Raised in Wisdom Lodge, West Stockbridge, he was Master in 1977-78. Appointed Senior Grand Deacon in 1979 and honored by Most Worshipful Arthur H. Melanson with the presentation of the Joseph Warren Distinguished Service Medal, he also served his Lodge the same year as Secretary.
Brother Tonini was appointed the District Deputy Grand Master of the Pittsfield 16th District in 1981 by Most Worshipful J. Philip Berquist. He is a Trustee of the Wisdom Temple Association, has been Blood Chairman, President of the Pittsfield 16th District Past Master's Association for four years, and is District Service Chairman. An Instructor for the 20th Lodge of Instruction and member of the Speaker's Bureau of the Grand Lodge Department of Education, he holds membership in both York Rite and Scottish Rite Bodies.
A graduate of the Stockbridge School of Agriculture, University of Massachusetts, Brother Tonini is a Field Office Manager for the Lane Construction Corporation of Meriden, Conn. He and his family are active and useful members of the town. He is the Fire Chief, a Registered Emergency Medical Technician, and Chief Officer for the Rescue Squad, of which his wife is also a member.
The daughter of our Junior Grand Warden is a Past Worthy
 Advisor of Pittsfield Assembly No. 45, International Order of
 Rainbow for Girls, and active in scouting. Little League baseball, 
youth hockey, and scouting occupy the life of a middle-school
 son. Brother Tonini was Deacon and Trustee of West Stock
bridge Congregational Church and is now a member of St. Paul's 
Episcopal Church of Stockbridge.
---