MAGLLMaynard
From MasonicGenealogy
LYMAN MAYNARD 1801-1862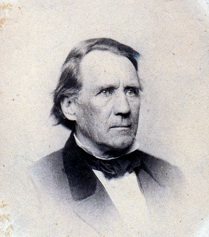 BIOGRAPHY
From Proceedings, Page 1873-334:
REV. LYMAN MAYNARD, HINGHAM, Universalist. 1840.
He was born in Templeton, and died in Milford. The dates of his birth and decease have not been ascertained. His ministry was not remarkably successful. He labored hard and earnestly; and was ever regarded as a truly religious man. The Universalist societies, to which denomination he belonged, were at that time, especially in the country, small, and not able to give a clergyman reasonable support. It was owing to this more than to any fault of Mr. Maynard, that his ministry partook of an itinerant character. He preached at Barre, Oxford and Medway in Massachusetts, and at Amherst, N. H. At the latter place he succeeded in reviving a decayed society, and enabled it to build a neat church. The increasing demands of a large family induced him to quit, partially, the ministry, and go into trade in the earlier part of his life, in which he was not successful. He was a true-hearted and worthy man. His early education was much neglected, he having had no advantages but such as were derived from the public schools. He, however, was enabled to teach in such schools, and was for brief periods engaged in that occupation. He studied his profession with Rev. Jacob Wood, then of Shrewsbury. After his decease, his widow resided in Milford, where one of his children was married.
---