MAGLJMarshall
From MasonicGenealogy
JONAS A. MARSHALL 1800-1887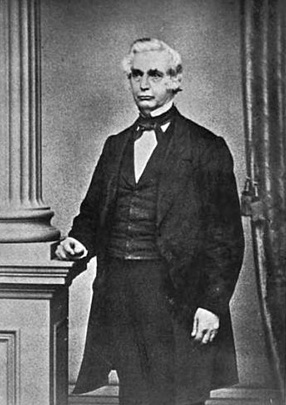 Corresponding Grand Secretary 1852-1853
Junior Grand Warden 1854
MEMORIAL
From Proceedings, Page 1887-42:
"In preparing this tribute to the memory of one who, a generation ago, was an office-bearer in this. Grand Lodge, your Committee not only perform a sacred duty, but also avail themselves of a special privilege. We recount the virtues of one whose active life had well-nigh ceased before ours began, but who stood before our earlier years the embodiment of uprightmanliness, of Masonic worth, of exemplary moral character. He was, in very truth, our beloved and respected elder Brother. Jonas Augustus Marshall was born at Fitchburg, March 21, 1800. His grandfather, a notable physician of his day, had come to Fitchburg soon after the Revolutionary War. The farm upon which he settled remains in the possession of a descendant. His son, Jonas Marshall, was a prominent citizen, frequently called to positions of honor and trust. He lived to an advanced age.
"The grandson, Jonas A., (our deceased Brother), studied medicine with Dr. Miller, of Franklin, became a member of the Massachusetts Medical Society in 1831, and was for upwards of forty years a leading practitioner in the northern part of Worcester County. Skilful and untiring, kindly, sympathetic and cheerful, and possessing in a rare degree what we are accustomed to speak of as personal magnetism, he was a fit representative of the good physician, bringing relief and comfort to the afflicted, and helping to soothe sorrow where he had been unable to bestow the touch of healing. He was faithful to his poorest patients ; no night was so dark or stormy, no way so long or dreaiy, as to keep him from their service ; and not infrequently, in the midst of filth and misery, he would await by the bedside the issue of life or death, until, physically exhausted, he was forced to seek elsewhere the food which those for whom he had spent his strength were unable to supply. He was widely known and sought after because of his surgical skill, and was considered specially successful in case's of chronic disease. He gave to all, whether rich or poor, the same conscientious care and careful treatment.
While thus discharging his strictly professional duties, he was thoroughly interested in all that pertains to the welfare of the community. He was connected with the Fire.Department for years as Warden and Engineer. Believing that a citizen soldiery is one of the great safeguards of republican institutions, he was an active member of the volunteer militia, holding a Colonel's commission during the years 1828 and 1829. Later he accepted, at earnest solicitation, the Captaincy of the Fitchburg Fusiiliers, and did much to render this corps the finely disciplined body which for many years received honorable mention in official reports, and became the nucleus of half a score of companies that were prompt to answer their country's summons in 1861, and the years following.
To this call, Dr. Marshall, by reason of his age, was unable to respond; but he had accomplished his duty in helping to keep alive a true military spirit during the days of peace. He was Town Clerk of Fitchburg foi: twenty-four years, and was an efficient member of the School Committee, having been elected upon the first Board which, under the law of-1827, exercised functions similar to those of school Boards of the present day.
He was a Trustee of the Fitchburg Savings-Bank, Director of the Fitchburg National Bank, Trustee for many years, and President for one term, of the Worcester North Agricultural Society, and an officer of the First (Unitarian) Parish. In all these positions he was recognized as a man of superior ability and sound judgment.
R.W. Bro. Marshall received Masonic light in Aurora Lodge, then located at Leominster, March 9, 1822, only a few months after attaining his majority. The degrees of Fellow Craft and Master Mason were conferred upon him during the same year, by Montgomery Lodge, at West Medway. In 1827 he became a member of Aurora Lodge. He was elected Senior Warden in 1845; and August 31, 1846, was chosen Worshipful Master. He held the office two years, and was again selected to fill it in 1861. His services to the Lodge, and to the Craft in that portion of the State, cannot be over-estimated. During the years of persecution and contumely, which for nearly a generation made the life of the true Mason a burden, he was undaunted and steadfast, a central figure, showing to friend and opponent alike unvarying courtesy; but abating not a jot of his honest opinions, nor failing to express them upon proper occasions. In 1848 he was Grand Lecturer; in 1852 and 1853 Corresponding Grand Secretary ; and in December, of the latter year, he was elected Junior Grand Warden, thereby acquiring permanent membership.
He was prominent also in Capitular Masonry, being Grand Scribe in 1852. He was an active member of Jerusalem Commandery, holding minor offices in that body until nearly eighty years of age. No record has been found of his attendance upon any Communication of the Grand Lodge since October 16, 1871, when the. corner-stone of the Boston Post Office and Sub-Treasury Building was laid by Grand Master Gardner; but his interest in all that related to the good of the Craft and his Masonic Brethren continued to the end of his life.
Retiring from active practice, before the year 1870, he sought, in a milder climate, relief from the inclemencies of our New England winters, and usually spent the colder months of each year in Washington, the summers in Saratoga. While stopping temporarily with friends in Charlestown he was attacked by illness, which proved fatal, and died February 25, 1887.
Even in his latest years he was remarkably erect in form, with a keen eye, of marked ease, and polish of manners, deliberate, but clear and decided in speech. He was a liberal supporter of the church, though never a communicant, and was punctilious in his attendance upon public worship. When the old practice of standing during prayer began to fall into disuse, he refused to follow the multitude, but was accustomed to remain erect and alone, offering, by silent example, his emphatic protest against the seeming lack of respect to the Almighty. As we review what we have ourselves seen of him and his life, and what we have learned from others, this attitude appears to fitly symbolize his character.
Quiet and gentle in his ways, full of sympathy and kindly suggestion for those associated with him, and for all who sought his aid, he nevertheless could handle, unflinchingly, the knife of the surgeon, and was prepared, if need be, to wield the sword of the soldier; and through the days when it cost something for Masons to remain true to their convictions and obligations, he stood erect and unashamed, having respect to God and to his conscience, rather than to the opinion of men, and showing "That simple duty hath no place for fear." It is for us to emulate such an example.
Respectfully submitted,
THOS. W. DAVIS,
WALDO E. CLAPP,
EDWARD W. ACKLEY,
Committee.
---