MAGLIConkey
From MasonicGenealogy
ITHAMAR F[RANCIS]. CONKEY 1824-1875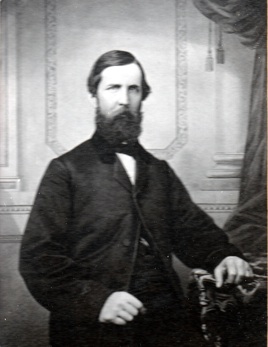 Senior Grand Warden, 1869
NECROLOGY
MEMORIAL
From Proceedings, Page 1875-107:
The committee appointed to prepare resolutions on the death of R.W. Brother Ithamar Francis Conkey respectfully submit the following report: —
"Whereas, God in his inscrutable wisdom has removed from among us by death R.W. Brother Ithamar Francis Conkey, thus severing another link in the Fraternal Chain, therefore,
"Resolved, That this Grand Lodge, and all Masonic Bodies of which he was an honored member, have lost a worthy companion, a true friend, a zealous Mason, and a good citizen.
"Resolved, That, while we deeply deplore his loss, we bow in humble submission to the will of Him who doeth all things well, and confidently hope to meet him in that better land, — the Celestial Lodge above.
"Resolved, That we tender to his family our heartfelt sympathy in this afflictive bereavement. May they be sustained by the hope that a lasting reunion awaits them.
"Resolved, That the Recording Grand Secretary be instructed to transmit a copy of these resolutions to his family.
DANIEL W. CRAFTS,
MIRICK N. SPEAR,
SAMUEL A. PHELPS,
Committee.
---