MAGLETurner
From MasonicGenealogy
EDWARD TURNER 1776-1853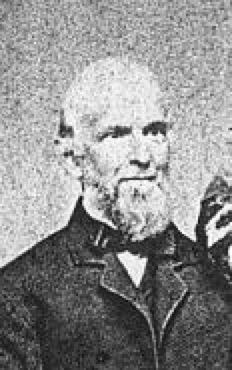 MM 1799, Thomas
Grand Chaplain 1816, 1818, 1819
BIOGRAPHY
From Proceedings, Page 1873-226:
REV. EDWARD TURNER, CHARLESTOWN, Universalist. 1816, 1818, 1819.
He filled, also, the office of Corresponding Grand Secretary in 1817.
EDWARD TURNER was born in Medfield, Mass., July 28, 1776. His father was Seth Turner, who is described as a quiet, honest, benevolent man, a farmer, very fond of books. Edward was sent to the school of the celebrated Hannah Adams and her sister, where he was taught his letters; and in later years he frequently spoke of the Adams family as kindly neighbors, the use of whose books was freely granted to his father and himself. In 1786, his family removed to Sturbridge, Mass. Here the bookish tastes of the father no doubt helped to determine those of the son, so that we find him, in his 17th year, at Leicester Academy. Precisely how long he was a student there, it is impossible to ascertain. It is equally impossible to say when, where, or how, he first became interested in Universalism. He was educated under "Orthodox" influence, and used to say that he "held the minister in such fearful reverence that he would jump over the wall to hide himself if he saw that he must meet him on the road." But the towns in the section of Worcester County in which he lived were among those where Universalism was first preached. Oxford especially was one of its strongholds, — the first convention having met there when he was ten years old. In such a neighborhood, he could not have lived long without hearing something of the "strange doctrine"; but all that is known is that he is said to have been a Universalist as early as his sixteenth or seventeenth year. In a paper on Changes in the Religious Views of Universalists, he says, "We can speak of the change in their mode of preaching from memory only. It was not till the year 1795, that we noticed any change at all"; which implies that, so early as the date given, he had been for some time accustomed to hear Universalist preaching. Dr. Ballou, moreover, tells us that, having heard Father Ballou preach the sermon to which reference is made in the above date, Mr. Turner "conversed with him after service on the novel ground which he had maintained in his discourse; "which not only indicates that he was already a well-informed and thoughtful Universalist, fully identified with our friends, but that he was on such terms with Mr. Ballou as to warrant a free conversation with him concerning his sermons. He was then only nineteen years old. But though so young, he had been a year married, and was a father. He was married, in 1794, to Miss Amy Pike, of Sturbridge. He did not begin to preach, however, until 1798, when, being twenty-two years of age, he preached his first sermon at Bennington, Vt. How he was employed up to this date, there is nothing to inform us. It is probable, however, that at least a portion of his time was spent in teaching.
He first appears in our annals in 1800, when it is recorded that a letter of license was given him by the General Convention., The record also says that, on the first day of the session, Sept. 17, "Bro. E. Turner preached an excellent discourse from Ps. Ixxii. 16." It is recorded further that, on the afternoon of the same day, the Convention voted that "the well-beloved Hosea Ballou, Zephaniah Lathe and Caleb Rich, ministers of the Gospel of peace, do attend to the ordination of the approved Brother Edward Turner at such time and place as the society, council and candidate may appoint." He was also associated with Hosea Ballou and Ebenezer Paine, "to examine the credentials of applicants for ordination, and to ordain, if so requested, in the recess of the convention." And still further, at the same session, he was made one of a committee, Messrs. Ballou and Paine being his associates, "instructed to repair to New Marlboro', Mass., and faithfully to examine the complaints of the society in that place against a brother in the ministry, and if he is found faulty, to deal with him in the spirit and power of discipline, to exhort, reprove, or rebuke, and, if need be, to deny him the fellowship of this Convention." All this indicates that not only was he already "an excellent" preacher, well established in the confidence of his brethren, but that, though so young, his character and maturity of judgment were deemed sufficient to warrant them in entrusting him with the gravest duties. Let it be summarily added that from this time till 1824 his name appears in the records nearly every year, and that he was seldom without some important appointment telling of the appreciation accorded him.
At the time of his first appearance at the convention, his home was still at Sturbridge; and he continued to reside here, at the old homestead, until his second marriage, when he went to Charlton, where his letter accepting the call to Salem was dated. He is mentioned in the records of the Convention for 1803, as of Sturbridge and also of Charlton, from which it might be inferred that both these towns had societies, of which he was the pastor. But like those of all our early preachers, his labors were largely itinerant, so that we find him preaching in Bennington, Vt., Southbridge, Brookfield, Oxford, Dudley, Milford, Boston, Gloucester, and numerous other places. The records of our Gloucester parish show that it was voted to open a correspondence with him in 1803, touching the terms on which he would settle there. On the 8th of May, 1807, a great sorrow came to him in the death of his wife, so early chosen, leaving him with four little motherless children, and in 1808 he wisely married again, to find in his companion, Miss Lucy Davis, of Charlton, a loving mother for his children, a wise counsellor, and a devoted and sympathizing helper in every good work, whose praise is in all the churches with which she was connected, and whose memory is still fondly cherished in many hearts. In 1809 he removed to Salem, Mass., though he appears to have had considerable previous acquaintance with the people and to have ministered to them some time before. His acceptance is dated April 24, and he probably commenced his labors on the second Sunday in May, preaching in a hall until the church edifice was dedicated, and he was installed, June 22, 1809. Here he remained till June, 1814, when he accepted a call to Charlestown, Mass. During his residence here, the controversy as to "future punishment" became hotly waged, and as the result of the feeling thus engendered in his congregation, his relations as pastor of the society were, at length, abruptly closed by a vote of dismissal, carried by a small majority. He preached his closing sermon, Oct. 6, 1823. An immediate division of the congregation ensued, a portion of the members withdrawing, and inducing Mr. Turner to hold services in the Town Hall. These continued about six months, when, in March, 1824, he accepted an invitation to Portsmouth, N. H. He continued here till the spring of 1828, when, evidently not without much deliberation, he accepted an invitation to become pastor of the Unitarian Society in Charlton, his old home, where he was installed June l7th, and thus separated from us. He doubtless took this step anticipating that it would be his last removal. But he was disappointed, and in May, 1831, the pastorate was abruptly closed. The winter of 1821-2 he spent at the South; and in July, 1832, he became minister of a small Unitarian Society at Fishkill Landing, N. Y. Here he continued until the spring of 1840, when his family went to Charlestown, Mass., to reside for a year with his son-in-law, Mr. Brown, then of that place. In March, 1841, he and Mrs. Turner removed to Jamaica Plain, to a home left by their son-in-law, Capt. Brewer, in their care, during his absence with his wife at the Sandwich Islands; and in this family they happily passed the remainder of their days.
After leaving Fishkill, Mr. Turner preached nearly every Sabbath, up to within two or three years of his death, spending considerable lengths of time by way of "supply" at Burlington, Vt., North Easton, Westminster, Boylston, Barnstable, and South Natick, Mass.; and he occasionally preached up to the last. He was present as one of the bearers, at the funeral of his old friend and co-worker, Mr. Ballou, June 9, 1852. In October of this year, he preached for the last time, in the Unitarian Church at West Roxbury. No decline in his health had been observed, except as the years always tell; and amidst his children and his books, with his faithful companion at his side, surrounded with everything to minister to his happiness, his days were passing in a serene, beautiful and (for him) vigorous old age, when suddenly, on Friday, Jan. 14, 1853, while reading, he was attacked with chills and the usual symptoms of a severe cold. Calling him to dinner, the servant found him too ill to go to the table. He immediately took his bed, and was comfortably sick for about a week. Then, on Thursday, after midnight, the severe distress of pleurisy set in, and he soon became very feeble. He said little, but, some time during Friday night, asked his daughter (Mrs. Brewer) what the physician thought of his case; and on being told that he thought him quite sick, but had expressed no fears, he declared his own conviction that he should not recover. During the same day (Friday) he had said to another daughter (Mrs. Brown), laying his hand on his side, "It is the old trouble; I have never been sound since that attack years ago." He now sank rapidly. But his mind remained clear, though, once or twice, he seemed to wander a moment, and early on Monday morning, Jan. 24, he peacefully passed to his rest, at the age of seventy-six years and six months.
---