MAGLERipley
From MasonicGenealogy
EZRA RIPLEY 1751-1841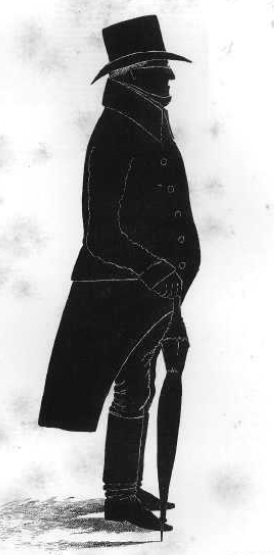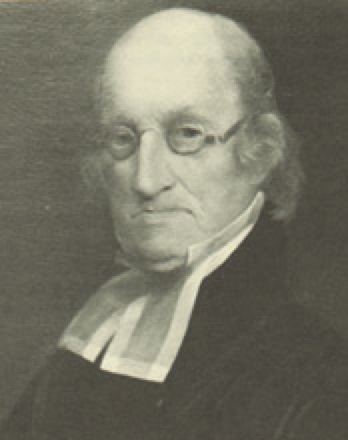 From Proceedings, Page 1873-196:
REV. EZRA RIPLEY, D.D., CONCORD, Unitarian. 1803, 1831, 1832, 1833.
REV. EZRA RIPLEY, D.D., died at Concord, Mass., Sept. 21, 1841, aged 90. He was born in Woodstock, Conn., May 1, 1751; graduated at Harvard in 1776; and was ordained Nov. 7 [Drake says Nov. 11], 1778. He preached for the last time May 1, 1841, his 90th birthday. His son, Samuel, minister of Waltham, died in 1847, aged 64; a graduate of 1804, and settled 1809. He [the father] published a sermon at ordination of W. Emerson, 1792; of R. Messenger, 1798; on repair of meeting-house; at execution of Samuel Smith, 1799; Masonic sermon, 1802; at ordination of S. Ripley, 1809; of W. Frothingham, 1819; of E. Q. Sewall, 1820; at funeral of Ab. Adams, 1813; history of the fight at Concord, 1827; halfcentury sermon, 1828.
— Am. Biographical Dictionary.
Ezra Ripley was born in Woodstock, Conn., May 1, 1751, and was the son of Noah and Lydia (Kent) Ripley. He entered Harvard College in 1772, at the mature age of twenty-one; and graduated in 1776, in a class which numbered among its members Governor Gore, and no less than three distinguished judges of the Superior Court, viz., Samuel Sewall, George Thatcher, and Royal Tyler; himself holding a respectable rank among his classmates.
He studied theology with Rev. Jason Haven, of Dedham, and was ordained, as the minister of Concord, Nov. 7, 1778. During the first forty years of his ministry the town was united as one parish; and not a single individual, it is said, during this time paid a ministerial tax to any other society. He lived to a great age; having completed, at the time of his death, Sept. 22, 1841, the full period of fourscore and ten years.
Dr. Ripley was married, Nov. 16, 1780, to Mrs. Phoebe (Bliss) Emerson, the widow of Rev. William Emerson, his predecessor in the ministry, and mother of Rev. William Emerson, of Boston. By her he had three children, — a daughter and two sons. His eldest son, Samuel (H. C. 1804), was, for many years, the minister of the first parish in Waltham. He died suddenly, of disease of the heart, in his carriage, on his way to the old manse in Concord, Nov. 24, 1847, where he was to spend Thanksgiving Day.
Daniel Bliss, the younger son (H. C. 1805), was a lawyer, and died in Alabama in 1825. His daughter lived and died in Concord. Mrs. Ripley died Feb. 16, 1825, at the advanced age of eighty-three. Soon after the death of his wife he was induced, by the approaching infirmities of age, to ask for a colleague. His parish complied with his request; invited to fill that office Rev. Hersey Bradford Goodwin (H. C. 1826), who was ordained Feb. 17, 1830, and who died, greatly lamented, July 9, 1836.
Rev. Barzillai Frost (H. C. 1830) was chosen to fill his place as colleague, and was ordained in, 1838; and, after the death of Dr. Ripley, became sole pastor of the first parish, which office he retained till his death in 1858. Mr. Frost preached a funeral sermon on the death of his venerable colleague, which was printed. Dr. Ripley was fortunate in having for his colleagues, men of great moral worth, ripe scholars, and faithful and devoted ministers, under whom the society greatly prospered, "holding the unity of the spirit in the bond of peace." During his long ministry of sixty-three years, he wrote, as he states in his halfcentury sermon, as many as twenty-five hundred sermons, several of which, delivered at ordinations and on other extraordinary occasions, were published; two in the Liberal Preacher, for 1827 and 1829. He also wrote a pamphlet of sixty pages, printed in 1827, relating to the battles of Lexington and Concord, the latter of which was fought in the neighborhood of his house. Dr. Ripley was a man of medium height, very erect, and bearing marks of unwonted vigor even after he had passed the bounds of threescore and ten. He was a gentleman of the old school, stately and dignified in his manners, and retaining the costume of the eighteenth century till near the middle of the nineteenth. To a stranger there might seem to be something of hauteur in his looks and demeanor; but he was accessible to his friends, and genial and affable in his intercourse with them.
He was not a learned theologian, or an eloquent pulpit orator; but he was an animated preacher, had a strong, sonorous voice, and was listened to with interest by his owu people and in the neighboring churches. A just and honorable testimony is paid to his memory in the biographical notice contained in the annals of the American Unitarian Pulpit, by Rev. Dr. Sprague of Albany, from which we take the following extracts: —
"Rev. Dr. Hosmer, of Buffalo, who passed his early days under the ministry of Dr. Ripley, states his impressions concerning him in the following terms: 'It was not true of Dr. Ripley that the pulpit was his throne. . . . His throne was his character, and he sat upon it a born king. Some might say that he was arbitrary and imperious; but all knew he was a man, fearless in his duty, and determined to walk in the ordinances of his God and Saviour blameless.'

In parochial service Dr. Ripley was a pattern of fidelity. Every corner of the town, every house, knew his friendly greeting. He knew all about every family and their ancestors often better than they themselves knew. Before Sunday schools were organized, he met all the children at their school-houses for catechizing; and those who did not know their catechism were made to feel that they must know it before the next parochial round. It was a great moment when we stood up for the first time, at the call of our name, before Dr. Ripley. Then he was the main stay of the common schools, and all the benevolent and social organizations of the town.

As Dr. Ripley grew old his nature grew mellow. His will and his thought got into his heart, and he drew the young lovingly about him. He never failed, as old men often do; affection kept him young. He preached better after he was seventy-five years old than ever before; indeed, when almost blind, and not long before his departure so full of years, he preached without notes; and they who listened said he never preached so well. I can readily believe it; he was almost home; the light and love of heaven filled his soul; and that last utterance, at the end of his ninety years' pilgrimage, was his saintly benediction to all of us who follow him.'"
Dr. Jarvis, of Dorchester, who was also a native of Concord, gives us some of the reminiscences of his early days in relation to Dr. Ripley:
"All my father's family," he writes, "went to meeting both forenoon and afternoon. There was no law; we were never commanded to go to church; but we all went as a matter of course, as if nothing else was desirable or possible, as we went to our meals or to our beds. We looked on our own minister as the only possible or desirable man to fill that place; and the idea or the wish to have any other no more occurred to us than to have any other man or woman for our parents. I think this was the general feeling of the town, though there were some who thought the doctor was distant, aristocratic, unapproachable. He seemed to consider all the children as objects of his care and attention. He recognized them in the street. He followed them after they left the schools. And when they, as many of them did, went abroad, and labored in other towns and States, he still retained his interest in their progress and welfare. He used to speak with manifest pleasure of his extensive parish which had its representatives in almost every State of tho Union, and in a large portion of the towns of Massachusetts.

"He made no secret of his gratification when they prospered, or of his sorrow when they failed in fortune, or of his mortification when they failed in character. He seemed to feel that their success was due, in great measure, to the training they had received at home and in the schools of Concord. . . . He always had a small salary; but, as he was a very careful economist, and an excellent administrator, he was enabled to gratify his inclination to be very generous. He, in the earlier or middle part of his ministry, took some boarders; he and his daughters taught some private scholars; and thus money was raised to send his two sons to Harvard College. According to the earlier custom, much was given to him by the farmers and others, to eke out his salary. Thus he lived comfortably and within the means granted to him, or rather earned by him; and I never knew of his being embarrassed in his pecuniary matters. He owned his house, and several acres of very valuable land, which he cultivated with the ordinary skill and success.
"Dr. Ripley had great confidence in the progress of society. He used to talk with much satisfaction on this subject. He thought each generation improved upon their fathers. He said there was much more religion of heart and life, though, perhaps, less of the language of religion, in his later than in his earlier years. He often said he loved to associate with young men and women, because they wore so much better than the contemporaries of his youth. Consequently, he drew many young people about him. He entered into their feelings, and they entered into his plans; and thus they cordially and pleasantly co-operated. Even to his latest years his house was a favorite place for young people of both sexes to visit. . . . The same qualities for which Dr. Ripley had been distinguished during his life continued with him till life's close. Especially his indomitable energy and perseverance, and spirit of self-sacrifice for the benefit of his fellowcreatures, never forsook him. He was eminently honored in his life, and his death was deeply and widely lamented." — Allen's Worcester Association.
Bro. Ezra Ripley, D.D., was born at Woodstock, in Connecticut (whither his father had moved from Hingham, Mass.), May 1st, 1751, and died at Concord, Sept. 21st, 1841, at the age of 90. He was the fifth of nineteen children, several of whom were also clergymen, the Rev. Lincoln Ripley, who died in 1858, at the age of 97, being the last of the family. Ezra worked on his father's farm until he was sixteen, then with some difficulty and with the aid of Dr. Forbes, of Gloucester, fitted for Harvard College, where he graduated in 1776, in the same class with Governor Gore, Chief Justice Sewall, and Royal Tyler.
In November, 1778, he was ordained at Concord, to succeed Rev. William Emerson, grandfather of Ralph Waldo Emerson, who, after a short pastoral charge, resigned his place to become a chaplain in the army of Schuyler and Montgomery, and died in Vermont in 1776. Not long after his ordination he married the widow of his predecessor, a daughter of Rev. Daniel Bliss, who preceded Mr. Emerson; and after his marriage, occupied the house built for Mr. Emerson shortly before the Revolution, and now known as "The Old Manse." Here he spent the remaining sixty years of his life, devoting himself mainly to the caro of his parish and his town, which at first was coextensive with the parish; until about 1825, a schism arose, and the present society of Trinitarian Congregationalists was formed, to the great grief of Dr. Ripley, who was first an Arminian, and then a Unitarian, taking with him a large part of his people, who would have followed him as readily perhaps, had he called himself by any other name. To understand the sorrow of Dr. Ripley at the secession, it must be said that he held the simple and undoubting faith that there was but one true church — his own — and no successor of St. Peter could more wonder at and yearn for the lost sheep that strayed from his fold.
In 1830 he was first assisted by a colleague, Rev. Hersey B. Goodwin; and in 1838 Mr. Goodwin was succeeded by the late Rev. B. Frost. In 1836 he attended the sixtieth anniversary of his college commencement, and continued in the occasional discharge of clerical functions almost to the day of his death.
Bro. Ripley was initiated a Mason in 1798, was Secretary of the Lodge in 1800 and 1801, when he was elected to higher offices, which he declined, and was a constant attendant at our meetings. He was made an honorary member Feb. 12, 1821. He delivered many addresses, before the Masons of Concord and elsewhere, and two of his printed discourses are Masonic addresses. He was appointed Grand Chaplain of the Most Worshipful Grand Lodge of Massachusetts in 1803, '31, '32 and '33. The lithograph in this volume is copied from a silhouette of him taken while standing in a Masonic procession in Boston in 1825, at the age, therefore, of 74 years. Two copies were preserved of the silhouette, from one of which, in possession of Bro. William Whiting, this engraving was taken.
Various sketches of Dr. Ripley have appeared from time to time since his death; one by his colleague, Rev. Mr. Frost, in a funeral sermon; one by his kinsman, Mr. Emerson, first published in the Concord Republican of Oct. 1st, 1841, and others in different journals; but there is still wanting a full account of his life, which so well represented the class to which he belonged — the New England Clergy of the old time. These men, from the settlement of Plymouth till long after the French Revolution, which they held in so much horror, were the aristocracy of New England, the leaders of the people. Into their ranks they drew whatever was most earnest, strong and learned among the people; and their social position was such as to call forth all the virtues, with'many of the vices of a controlling class. Yet if they loved power and sometimes abused it, they were free from its ready excrescences, luxury and indolence. They tilled the ground with their own hands, they taught schools, they made long journeys through new countries to plant colonies or strengthen churches or serve the public necessity. They cherished amid poverty and toil the sacred spark of learning, — each hoary father blowing the torch with his failing breath as he handed it down to the succeeding generation. To the scholar, few stories are more touching than the early history of the New England Colleges, — a dozen ministers at Cambridge and New Haven and Hanover, gathering together the poor scraps of knowledge which they had brought from European Universities, and inviting to their meagre feast the gaunt youth of Massachusetts and New Hampshire and Connecticut, with an especial welcome to the staring and stolid Indian. Stripping their slender libraries to make a fair show on the shelves of Harvard and Yale; squeezing their lank purses to send their boys or their parishioners to these forlorn schools, and feeding their families on bean-porridge and hasty-pudding that the word of God might not lack learned ministers, — they seem not ludicrous, but grand, — the high priests of letters and religion.
Of this high order was Dr. Ripley also; a man of native strength and sharpness of mind, to whom was denied the culture he sought, but who turned to account all that nature threw in his way, and so became, as was said of him, "company for kings and John Quincy Adams." Indeed, he was himself a king in his own parish, but one who ruled for the good of his subjects, and deserved and earned their love as well as their awe. He lived, it is true, to see his power shaken, his realm divided, his meeting-house repaired, his parishioners grow up Transcendentalists; yet he died on the throne, and it is to be hoped, without hearing the rebels at his gate.
He performed the manifold duties of his pastoral office with zeal, patience and capacity; sometimes with severity and even arrogance; but always in pious simplicity. His benevolence could not be tired out, though sometimes unwisely manifested; he sympathized with all men and loved all women; nor was he so great a terror to children as most of his order. In the pulpit he was chiefly celebrated for the felicity of his prayers, which he believed were speedily and literally answered. He returned thanks with the exactness of an assessor, not forgetting to mention his first pair of spectacles in bis morning prayer. His conversation was plain, dignified, strong and humorous; few could tell better stories or more of them; and it is recorded hy one who, as a child, went with his father, a deacon, to the doctor's Sunday evening levees, that the evening talk was anything but uniformly serious. His sayings still are in great vogue in this neighborhood, and the anecdotes of him would fill a volume.
He devoted himself to the cause of Masonry as earnestly as to his other work. Apparently he regarded our Institution as next in importance to the church and the State; and when difficulties threatened the peace and the very existence of our Lodge, he did much by his counsels and labors to avert the storm. His son, Samuel Ripley, was a Mason, his grandsons are also Masons, and the name of Ripley will ever be held in honor by us.
Our engraving of Dr. Ripley is curious and said to be accurate. There are several portraits of him in existence, but none we believe has ever been engraved before.
— History of Corinthian Lodge, Concord.
Worshipful Brother Surette, the author of the admirable History of Corinthian Lodge, states that the chief part of the biographical notice of Dr. Ripley above quoted, was from the pen of his relative, Ralph Waldo Emerson.
---