MAGLDThurston
From MasonicGenealogy
DANIEL ALDEN THURSTON, 1902-1989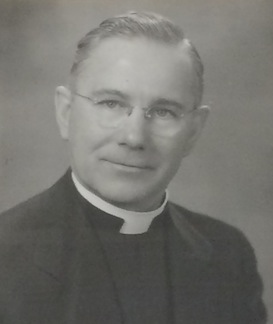 BIOGRAPHY
MEMORIAL
From TROWEL, Spring 1990, Page 35:
Rev. Bro. Daniel A. Thurston, 87, a Grand Lodge Chaplain for 20 years, and holder of the Joseph Warren Medal, died Dec. 4 in Amesbury where he lived. He had been awaiting the presentation of his 50-year medal, having been Raised in John Heard Lodge, Ipswich, in 1939.
Bom in Medford, he was a graduate of Rindge Tech High School in 1924 and from Boston University School of Theology in 1929. He began his Methodist ministry in Barham Memorial Church, South Boston, and served parishes in West Roxbury, Rcadville, Ipswich, Lynn and Holyoke. While in Holyoke and Springfield, he started and operated two local radio ministry programs. Retired in 1969, he was minister of visitation in Dan vers and was at the Maiden Center Methodist Church at the time of his death. He was former secretary of the Southern New England Conference of United Methodist Churches and a Trustee of the First United Methodist Church of Amesbury.
He was a member of the Wesley and Itinerants Clubs, both ministerial, Scottish Rite Bodies of Springfield, Grand Representative for Alaska at the Grand Lodge of Massachusetts, and the Exchange Clubs of Lynn and Springfield. A memorial service was held Dec. 17 in the First Methodist Church of Amesbury and interment was in New Highland Cemetery, Ipswich.
He leaves his wife, Ruth (Ellery) Thurston; two sons, Donald W. of Rowley and Ellery A. of Muskegon, MI; a brother, Franklin B. of Westwood; five grandchildren and six great-grandchildren.
---