MAGLDPace
From MasonicGenealogy
DAVID E. PACE 1949-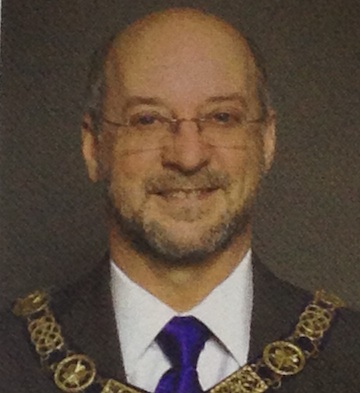 Senior Grand Warden, 2011
BIOGRAPHY
TROWEL, SPRING 2011
From TROWEL, Spring 2011, Page 6:
Bro. David E. Pace was installed as the fourth-ranked officer and becomes a permanent member of Grand Lodge. Brother Pace was raised at Newton Lodge in 1992 and served as master in 1997 and 1998. (Newton's name was changed to Wilbraham Masonic in 2002.) He currently serves as trustee for the lodge.
Rt. Wor. Bro. Pace began his Grand Lodge service in 2007 as District Deputy Grand Master of the 28th Masonic District. He is a member of the Lodge of Instruction Committee and a member of the board of directors for Overlook's Northampton facility.
Bro. Pace is an active member of several Masonic organizations including Saint Andrew's Royal Arch Chapter, Boston Council of Royal and Select Masters, Boston Commandery, Scottish Rite's Valley of Springfield, Melha Shrine, and the James W. Hannuum Chapter of Eastern Star.
After graduating from the University of Texas in 1972, he served in the United States Army for two years. He is a registered nurse at the Baystate Medical Center in Springfield; he lives in Enfield Connecticut and has two adult sons.
SPEECHES
---