MAGLDBlake
From MasonicGenealogy
DAVID ALAN BLAKE 1964-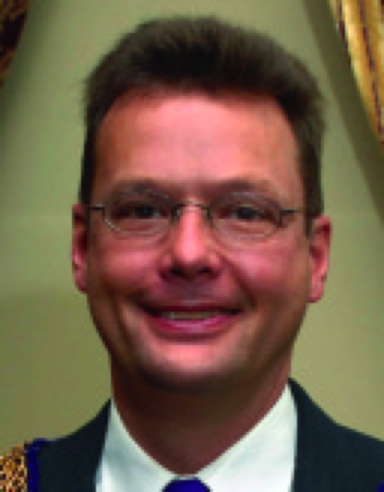 Junior Grand Warden, 2009
BIOGRAPHY
FROM TROWEL, SPRING 2009
From TROWEL, Spring 2009, Page 8:
Rt. Wor. David Alan Blake was elected Junior Grand Warden for 2009. He was raised in Howard Lodge, South Yarmouth in 1995. He was elected Master in 2001 and currently serves as Secretary. He is also affiliated with Mount Horeb Lodge, South Dennis. Bro. Blake has been an active participant at the district level serving as Chairman of the 36th Masonic Forum in 2002, Masonic Ambassador, District Awareness Officer and L.O.I. instructor. He is past District Deputy Grand Master for the 20th Masonic District, 2004-2005.
Bro. Blake has also served at the Grand Lodge level. He was Grand Steward in 2003. He has served on the Grand Lodge Membership Committee and as Chairman of the Blood Drive. He is also a Trustee of the Yarmouth Masonic Angel Fund.
Rt. Wor. Blake is a member of EPAC Grotto, Scottish Rite, Valley of Boston, and Rainbow Assembly #118, where he was a member of the Advisory Board in 2006–2007.
Bro. Blake and his wife Michelle reside in West Yarmouth with their three children, Sarah, Abigail and William. He is a member of Northside Methodist Church and is employed by the U.S. Postal Service.
---