MAGLCBrodeur
From MasonicGenealogy
CLARENCE ARTHUR BRODEUR 1865-1923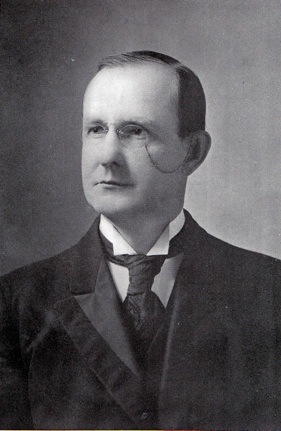 MEMORIAL
PROCEEDINGS, 1923
From Proceedings, Page 1923-434:
On October 19 the Grand Lodge suffered a great loss in the passing of R.W. Clarence A. Brodeur, who served it as Senior Grand Warden in 1910. R.W. Bro. Brodeur was one of those whom the Fraternity delighted to honor. As Principal of the State Normal School at Westfield for twenty-two years he won a large and honored place among the leading educators of the state. As a Deacon in the Second Congregational Church of Westfield for more than twenty years he was a leader in the religious life of the community. The people of Westfield and the surrounding country looked up to him as a leader in civic and social betterment. To Freemasonry he gave a service of almost incredible extent when one considers the many activities of his very full life. All the bodies of the York, Cryptic, and Scottish Rites benefited by his intelligent, loving, and zealous service. His was a rare and generous personality, endearing him to a great circle of friends and acquaintances who mourn his loss and will always cherish his memory.
From Proceedings, Page 1923-510:
Born, September 25, 1865.
Died, October 19, 1923.
Clarence Arthur Brodeur was born in Colchester, Vermont, September 25, 1865, the son of Charles and Priscilla (Marsh) Brodeur. He received his early education in the schools of that town and at Burlington, Vermont. Ambitious for further education, but lacking funds, he taught school in Franklin, N. H., during 1882 and 1883, earning money with which to start on his college course. In September of 1883 he entered Harvard University, graduating with the class of 1887. Writing here the bare facts that he entered and graduated from the University does not adequately indicate the really dramatic setting of that college education, which was achieved in the face of almost insurmountable difficulties and accompanied by hardships that would have discouraged anyone less determined than he.
The old assertion, "A self-made man" was literally true of the life of Rt. Wor. Bro. Brodeur. His parents being unable to assist him in securing a college education he set out to accomplish his purpose alone. The marked success with which he accomplished his purpose is greatly to his credit; but it cost him much in those things which the average college graduate holds most dear. There were no softening memories of those difficult college years for the determined Vermont boy, for he was obliged to live miles away from Cambridge, and had to arise before dawn to assist in the work about the farm where he Iived. He started early on his long walk to the University and worked hard throughout the day, not only in the class rooms, but at any place where he could secure snatches of employment between classes to swell his slender finances, but in spite of such handicaps he graduated in 1887 with distinction, and took with him from college a groundwork of general knowledge which in later years elevated him high in the ranks of Harvard's distinguished graduates.
Rt. Wor. Bro. Brodeur's first work after graduation was as principal of the Hunnewell Grammar School in Wellesley, which he began in the fall of 1887. After a year in this position, he resigned to become principal of the Franklin High School, remaining two years in that Massachusetts town. After resigning from the position at Franklin he entered the Boston University Law School, where he pursued the study of law from 1890 to 1892. Immediately after graduating from the Law School he went West to Tacoma, Washington, where he was admitted to the bar of Pierce County.
His inclination toward educational interests, however, appears to have outweighed his recent touch with law, and he soon accepted a position as instructor in the Tacoma High School, but held the position only a year before returning East. On his return to Massachusetts he became Superintendent of Schools in Warren and Wales, holding that position for three years. In 1896 he became Superintendent of Schools in Chicopee, Mass., a position he filled with unusual distinction for five years. In 1901 Rt. Wor. Bro. Brodeur was chosen from a distinguished list of applicants to become principal of the Westfield State Normal School, in Westfield, Mass. In this position he served continuously up to the time of his death, having held the longest tenure of office of any principal of the school.
Gifted with a genius for leadership, coupled with a judicial temperament, perhaps influenced by his study of law, he became an ideal principal of an institution of the importance of the Westfield State Normal School, and accomplished remarkable results with the comparatively small Faculty with which he was always obliged to carry on the work of the school.
Rt. Wor. Bro. Brodeur was active in Westfield civic affairs, although seldom a candidate for any office. He was Moderator of the town meetings for several years, and, although a strict parliamentarian, he never let his determination for regularity temper his better judgment. As a result, there were few protests from his decisions. In church affairs he was exceptionally active. He attended the Second Congregational Church of Westfield, where he served as Deacon and Clerk, and Superintendent of the Sunday School. He gave generously of his time and money to its support.
Rt. Wor. Bro. Brodeur was married June 24, 1887, to Miss Cornelia Latta, daughter of Charles Gilchrist Latta, of Wellesley, Mass. To this union were born two daughters and four sons; the daughters dying in early childhood. His wife and four sons survive him.
Rt. Wor. Bro. Brodeur's Masonic record, beginning in 1900, was rapid, brilliant, and most useful to the Craft. He was Raised in Belcher Lodge, Chicopee Falls, Mass., September 11, 1900. He was Senior Warden of that Lodge in 1900 and 1901 and Worshipful Master in 1901 and 1902. Upon his removal to Westfieid he affiliated with Mount Moriah Lodge, and was Senior Deacon in 1905, 1906, 1912 and 1913, and was Worshipful Master in 1915 and 1916. In 1908 he was appointed District Deputy Grand Master for the Sixteenth Masonic District, holding that office two years; and in 1910 was elected Senior Grand Warden in this Grand Lodge. He was a brilliant and pleasing public speaker, and from the time of his first connection with the Grand Lodge was much in demand where Masons were assembled, not only in western Massachusetts, but throughout the entire jurisdiction of this Grand Lodge, and often in other New England states.
He was exalted in Unity Royal Arch Chapter, Chicopee Falls, Mass., April 24, 1901, and affiliated with Evening Star Royal Arch Chapter, Westfield, in 1902. After serving in the offices of Scribe and King, he was High Priest in 1904 and 1905. He was Deputy Grand High Priest in 1921. In Cryptic Masonry he received the degrees in Springfield Council, Royal and Select Masters, on April 9, 1902, became a Charter member of Westfield Council, and was Thrice Illustrious Master from 1914 to 1916. He was Knighted in Springfield Commandery, Knights Templars, No. 6, on January 22, 1906; was Prelate, 1913, 1914, 1915, and 1919 ; Senior Warden, 1922; and elected Captain General, October 3, 1923.
In Scottish Rite Masonry he received the degrees in Evening Star Lodge of Perfection on December 5, 1906; Massasoit Council, Princes of Jerusalem, on January 2, 1908; Springfield Chapter of Rose Croix, January 30, 1908; Massachusetts Consistory, Boston, April 24, 1908; and affiliated with Connecticut Valley Consistory, Springfield, on December 5, 1918. He was Chancellor of the latter Consistory from 1918 to 1923. He was Thrice Potent Master of Evening Star Lodge of Perfection at the time of his death. He received the 33d Degree, Honorary, from the Supreme Council, Ancient Accepted Scottish Rite of the Northern Jurisdiction, at its annual session in Cleveland, Ohio, in September, 1922.
The early influences which shaped the life of our departed Brother are unknown to us, but we must believe that the home influences which surrounded. him embraced wise and Christian parents, and perhaps, also, he imbibed something of the spirit of Col. Ethan Allen, that invincible and virile soldier of the Revolution, whose spirit still animates the lives of the dwellers on the shores of that historic Lake.
Like our traditional Grand Master, "he was cut off in the midst of his usefulness," but the example of his life and the good he wrought will be undying, ever multiplying in influence for the upbuilding of humanity.
Respectfully submitted,
EEdwin A. Blodgett,
Edward G. Marshman,
Stanley L. Plaice,
Committee.
COUNCIL OF DELIBERATION, 1924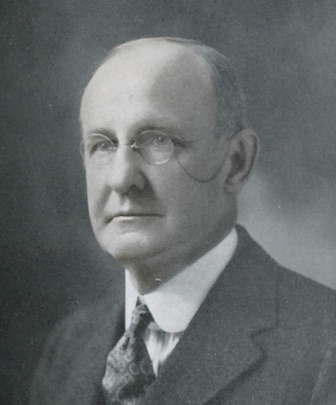 From Proceedings of the Massachusetts Council of Deliberation AASR NMJ, 1924. Page 45:
Illustrious Brother Clarence Arthur Brodeur was born in Colchester, Vermont, September 25, 1865, the son of Charles and Priscilla (Marsh) Brodeur. He received his early education in the schools of that town and at Burlington, Vermont. Ambitious for further education, but lacking funds, he taught school in Franklin, New Hampshire, during 1882 and 1883, earning money with which to start on his college course. In September of 1883 he entered Harvard University, graduating with the class of 1887. Writing here the bare facts that he entered and graduated from the university does not adequately indicate the really dramatic setting of that college education, which was achieved in the face of almost insurmountable difficulties, and accompanied by hardships that would have discouraged anyone less determined than he.
In the fall of 1887 Illustrious Brother Brodeur was appointed principal of the Hunnewell Grammar School in Wellesley. The following year he became principal of the Franklin High School in Franklin, Massachusetts. A year later he entered the Boston University Law School, from which he graduated in 1892, going from there to Tacoma, Washington, where he was admitted to the bar of Pierce County. But he soon returned to educational pursuits, and accepted a position as instructor in the Tacoma High School. The following year, returning again to Massachusetts, he became superintendent of schools in Warren and Wales, and in 1896 superintendent of schools in Chicopee Falls.
In 1901, Illustrious Brother Brodeur was chosen, from a distinguished list of applicants, principal of the Westfield State Normal School in Westfield, Massachusetts, serving in this position to the time of his death.
Gifted with a genius for leadership, coupled with a judicial temperament, perhaps influenced by his study of law, he became an ideal principal of an institution of the importance of Westfield State Normal School, and with a comparatively small faculty accomplished remarkable results, his tenure of office exceeding that of any former principal of the school.
Illustrious Brother Brodeur's influence in civic affairs of Westfield is shown by the fact that for several years he acted as moderator of the Town Meetings.
He was an active member and deacon of the Second Congregational Church of Westfield and superintendent of the Sunday School. He gave generously of his time and money to its support.
Illustrious Brother Brodeur was married June 24, 1887, to Miss Cordelia Latta, daughter of Charles Gilchrist Latta, of Wellesley, Massachusetts. Of this union were born two daughters and four sons; his wife and four sons surviving. Illustrious Brother Brodeur's Masonic record, beginning in 1900, was rapid, brilliant, and most useful to the Craft. He was raised in Belcher Lodge, Chicopee Falls, Massachusetts, September 11, 1900. He was Senior Warden of that Lodge in 1900-1901, and Worshipful Master in 1901-1902. Upon his removal to Westfield he affiliated with Mount Moriah Lodge, and was Senior Deacon in 1905, 1906, 1912, 1913, and was Worshipful Master in 1915-1916.
In 1908 he was appointed District Deputy Grand Master for the Sixteenth Masonic District, holding that office three years; and in 1910 was elected Senior Grand Warden of the Grand Lodge. He was a brilliant and pleasing public speaker, and from the time of his first connection with the Grand Lodge was much in demand where Masons were assembled, not only in Western Massachusetts, but throughout this and other New England States.
He was exalted in Unity Royal Arch Chapter, Chicopee Falls, Massachusetts, April 24, 1901, and affiliated with Evening Star Royal Arch Chapter, Westfield, in 1902. After serving in the offices of Scribe and King, he was High Priest in 1904-1905. He was Deputy Grand High Priest in 1921. In Cryptic Masonry he received the degrees in Springfield Council, Royal and Select Masters, on April 9, 1902, became a charter member of Westfield Council, and was Thrice Illustrious Master from 1914 to 1916.
He was Knighted in Springfield Commandery, Knights Templar No. 6 on January 22, 1906; was Prelate, 1913, 1914, 1915, 1919; Senior Warden, 1922; and elected Captain General, October 3, 1923.
In Scottish Rite Masonry he received the degrees in Evening Star Lodge of Perfection on December 5, 1907; Massasoit Council, Princes of Jerusalem, on January 2, 1908; Springfield Chapter of Rose Croix, January 30, 1908; and affiliated with the Connecticut Valley Consistory, Springfield, Massachusetts, on December 5, 1918. He was Chancellor of the latter Consistory from 1918 to 1923.
He was Thrice Potent Master of Evening Star Lodge of Perfection at the time of his death.
He received the thirty-third degree, Honorary, from the Supreme Council, Ancient Accepted Scottish Rite of the Northern Jurisdiction, at its annual session in Cleveland, Ohio, in September, 1922.
On Tuesday, October 23d, to the First Congregational Church in Westfield, came mourners to pay their last respects to a loved one. A large concourse of his girl students and teachers looked their last upon the face of him who in life was to them counselor, teacher, sympathizer, and friend - sincere and heartfelt eulogy was delivered by the Rev. Brother E. C. Holmes, and the services in charge of the Knights Tempiar were most impressive. Mountains of flowers, God's messengers of love, buried the altar and casket from sight, and in God's Garden he sleeps.
D. E. Miller,
Andrew Purves,
D. H. Keyes,
Committee.
SPEECHES
FEAST OF ST. JOHN, DECEMBER 1906
From Proceedings, Page 1906-216:
Most Worshipful Grand Master and Brethren: It is with a great deal of misgiving that I face this audience of representative Masons gathered here to celebrate the Feast of St. John. This afternoon I think the Brother on my right, whom your ballots elected two weeks ago to the position of Junior Grand Warden, expressed himself very forcibly when he said that the delight of partaking in a feast like this, with a probability before him of being called upon for an after-dinner speech, was not an unmixed blessing. I think there is, in addition to the general lack of ease which accompanies a position like that of those who are called upon to address you this evening, — there is an added feeling that it is a very great treat to hear the other speakers and that this is a very important meeting; and the greatness of the task grows in proportion to the greatness of the treat.
I noticed in the papers the other day that they have been trying by court-martial some of the Russian admirals and officers because they surrendered to the Japanese in the Battle of the Sea of Japan; and in the course of this trial it was brought out that these people who were upon the Russian ships for weeks were in absolute terror, in great dread, of the approaching catastrophe which they all saw must come; and they were overwhelmed and practically beaten before the battle came at all. This testimony came to the attention of people who up to that time could not understand why it was that the celebrated Russian naval officer in Paris committed suicide a short time ago. and it appeared at once that it was for practically the same reason. You remember it is said that the Russian admiral in Paris, whose room was on the fourth floor, suddenly, in the middle of the night, Jumped from the open window to the pavement four stories below, and was dashed to death. Kind friends gathered and picked him up; and the officers at once began an investigation; and they searched his room, and the hotel; and they finally found that this man had been impelled to this deed of violence to himself by this same fear of the Japanese vessels; he had the same fear of the Japanese vessel that was coming to meet the foe, the country of which he was an admiral, and this fear had impelled him to take his own life. I say they found this. They searched long and diligently, and they found the model of a Japanese man-of-war in his room.
Brethren, there is a statement going around in this country which shows that whenever we wish to do great homage to a man we give him all the credit for It, — we call him a "self-made man." If by this statement is meant thai any man has made himself what he is, by himself and himself alone, the statement is not true. We are all of us under obligations to all these influences, active in us, and in the making of mankind, silent influences, but influences which nevertheless have a strong effect upon the character of men always. A man is under obligations to his early training under the love of his mother, and to the men he meets and the friendships he forms and the places he visits, and to all those influences which insensibly mould the character and make him better or worse than he would otherwise be.
This principle has been put into practice among all the nations of the earth, and in all ages of men. We say in our second degree that it is to the Greeks and not to the Romans that we are indebted for all that is great in architecture; and it is a matter of history that the people of those days, the boys and girls, were led to contemplate the beauties of architecture, in order that the influence of these great efforts which artists had prepared might sink into their minds and produce even greater architects and sculptors than had been before. And so in Rome, the people of Rome were wise enough to tell their children how this or that man had been incited to some deed of heroism or self-denial by the thought that it was for his country; and so they made the boys of those days great generals, great in war, and able to carry the arms of that Republic to victory, making the Empire of Home the greatest empire the world had ever known. The people of Switzerland look back in their history to the days when a man dedicated himself to the cause of freedom, — a man who never lived, a man who is a mere creature of (he imagination, William Tell, but who has exerted as great an influence on succeeding generations as any man who did live.
Now, we of this day have added one means whereby the life of our people is made the greater and the richer to those who will follow us in the future. The ancients used to take children and young people to visit great buildings, and used to tell them stories of the prowess of men who had gone before. These were all good, but to these has been added in these later days the placing of pictures of one sort and another upon the walls of the homes and the schools so that these may exert the influences of their beauty upon the minds and characters of the young. A few years ago I placed upon the walls of my study a copy of a great picture, Huffman's "Christ in the Temple." Yon are doubtless familiar with it; it is a very well-known picture, and a very dear one to many of us, — a boy of twelve years of age standing amidst the scholars and doctors, listening to them and asking them questions and answering them — a boy with a rapt expression, a beautiful face;—and after a little while my four-year-old boy came into the room and discovered the picture for the first time. Placing his hands in his pockets he stood there, swaying back and forth, it seemed to me, for five minutes, looking at the picture, then turning his little back and going off, to be seen no more for an hour or two. And so each day this little lad trotted in, stood watching the picture, examining it, and then trotted off again without a word, What its influence had been on him I do not know, but I have every confidence to believe that in the great making of a human soul there are influences at work which make themselves fell upon the young life and, in days when strength and force of character are needed, will bring them forth to be applied in all the exigencies of life.
So in this Temple of ours I have been impressed again and again, as I have been through its rooms, with the meaning and the influence which those portraits on the walls are exerting on the Masonic character in this day and generation. Our Worshipful Grand Chaplain voiced this sentiment in his prayer, when he said that though they had passed from among us they had not ceased to do their work, even to the present time, and thai to-day they seemed to come very close to us, almost to touch us, and to extend their hearty hopes that the Fraternity at large would be blessed in the days that are to come.
Brethren, what a wealth of influence is being exerted by these people whose portraits hang upon the walls. Some of them have been dead for years, and yet their subtle influence, exciting itself, has come from them upon your heart and mine as we sit there iu the Grand Lodge, and is making us fitter for the duties that are coming to us. Ever since this Government was formed there has never been a time when we have not been able, in any exigency, to call upon men whose nobility of ideal has been heightened and Increased by the principles of Masonry. They have always been ready when the occasion arose, and naturally they have taken charge. They have taken the possibilities, and have wrought them into successful conclusions. I look with joy on the face of Paul Revere, the bell maker, the notes from whose bells rang across the waters of the Charles to the waiting patriot on the further bank; and this man, who was taking his life in his hands, rode across the country that he might "spread the alarm, through every Middlesex village and farm." John Marshall I look upon with the most profound admiration every time I go to take a look at that picture, because, when Supreme Justice of this country. he made possible the making and building up of this great and mighty nation by the wisdom of his decisions, making it possible that you and I to-day might enjoy the blessings of freedom in a growing democracy. And so with others. There are many of them, if I could only take time to speak of them in an address of this sort.
Now, these people, pure souls, who preach their story from day to day, — these men find most of us metaphysicians, willing to enroll ourselves in one of two classes—either willing to decry ourselves and others, and to make the countercharge that mankind to-day is not fit for noble things in life; that it has gone to lower ideals since the days when the fathers were present on earth; and those who say that the times are out of joint, that the opportunity comes but seldom to people who are ambitious to serve where they are wanted. The first are like the ancient arrow maker, who, at his home, is sitting by the side of his beautiful daughter, and on the way there is coming the suitor for this daughter's hand; and the poet goes on to say:
"He was thinking, as he sat there,
Of the days when with such arrows
He bad struck the deer and bison,
On the Muskoday, the meadow;
Shot the wild goose, flying southward.
On the wing, the clamorous Wawa;
Thinking of the great war-parties,
How they came to buy his arrows,
Could not fight without his arrows.
Ah, no more such noble warriors
Could be found on earth as they were!
Now the men were all like women,
Only used their tongues For weapons!"
And yet at this very moment there is standing before him the young man who was to he sent by the Great Spirit to be the prophet and leader of his nation, to lead his people, through peaceable methods, to the civilization which they never had known before. And to-day there may be before us a man, a public man, who, when the right time and opportunity come, will carry forward the principles of our Order and all of these things which make for better citizenship and a purer Republic, carry them forward to heights which they never occupied in the past. And those of the other class, — to what shall we liken them? The longer one lives in the world the more surely one realizes, it seems to me, that most men in this world find just about the thing that they are looking for; if pleasure, they find it; if wealth, they find it; and if service, they find it. I believe that there is for every man who is born into this world a distinct work to do. In the great symphony of life every man has a part to play, a part that is appreciable to the Leader, and a part without which there will be no perfect harmony. I once asked the conductor of a great symphony orchestra what was the use of so many people playing so many different instruments. He told me that each one had its own part to play. "But," I said, "some of these people seem to have but a note or two to play at a time, and that very rarely. Are they necessary to the production of the music?" He answered, "Oh, I know we could get along without them if we were simply a military band on the street, but for the perfect rendering of the music we need them all." "But do you know when one of them plays his note?" I asked. "Oh, yes," said he. "When I first went into this business for a living I could hear only the sound of the instrument I was playing; but as I gave myself more to my profession and studied the work, I came before long to hear one after another of the other instruments, and now there is not an instrument in this great assembly that plays even a single note that I cannot hear."
So in this great symphony which men call life every man has a part to play, without which the great theme will halt and Ihl: iu its movement, and which, played, will swell the great chorus of the Redemption.
These people whose portraits hang on the walls of our Temple, and have hung there these many moons, testify to the great principles of the Order which they so loyally supported, and they are saying to us to-day, as we meet them, "Guard well these things which we have transmitted to you. Not simply hand them on, but guard these things well, and pass them on to succeeding generations, that every generation may see the labor of the fathers and be satisfied with the attainments of those who have preceded them."
Thus, as we carry out this great work of ours in the symphony which it is our business to lake part in, thus are we carrying out the work which these men have given us to do, and thus are we making it possible that "the glory of this latter house shall be greater than of the former;" and that the Masonic Fraternity in the days which are to come shall lift high and ever higher the principles which make for God, for home, for native land. [Applause.]
MASSACHUSETTS CONVENTION OF HIGH PRIESTS, MARCH 1907
From New England Craftsman, Vol. II, No. 7, April 1907, Page 239:
The Wisdom of Solomon
An address given before the Massachusetts Convention of High Priests
at its Annual Convention, March 12, 1907
Since the dawn of history every nation has had its hero; sometimes traditional, sometimes historic, every one of them has exerted a potent influence in shaping the course of the nation and the character of the people. By a grateful posterity Abraham, the man of God, became the Father of the Faithful; William Tell, the foe of tyranny and the idol of Switzerland has made the Swiss the most liberty loving people on the face of the earth. If a country has no hero, its citizens are likely to be unsentimental and unambitious. Lofty ideals are created by the heart and are nourished by a just pride in the deeds of the past.
The Masonic fraternity wherever dispersed holds in veneration the name and the achievements of Solomon, the greatest of Hebrew rulers. To him in ancient times Lodges were dedicated; our Masters sit in the oriental chair once so ably filled by our ancient Grand Master, Solomon, King of Israel; and tradition informs us that at least two beautiful Capitular degrees were founded by the most illustrious of the sons of David. As children we were taught that he was the wisest of men. Was he such? Is it possible to discover a satisfactory reason for his reputation?
A young man, twenty years of age had just become the king of a strong and persistent people. The military genius of David, his father, had made a nation out of separate, jealous, warlike tribes and had left it to be administered by a mere youth. Moreover, the high priest and Joab, the mighty general, were not his friends, and rumors of rebellion were hot in the air. When after a few months of aggressive, commanding leadership, he found himself freed from intriguing enemies, he had leisure to contemplate the great task committed to his charge and to decide between the ascendency of a warrior king and the sway of a man of peace. The Bible writer tells us that "In Gibeon the Lord appeared to Solomon in a dream by night, and said, "Ask what I shall give thee". Then Solomon answered and said, "Thou, O Lord, hast made thy servant king — and I am but a little child — in the midst of a great people — give therefore thy servant an understanding heart, that I may discern between the good and the bad." And the speech pleased the Lord, and riches and honor were added to him who had esteemed them by less value than wisdom.
This dream, certain reported wise decisions, the Bible statement that "he was wiser than all men," and his reputed authorship of three books of the Hebrew scriptures classed as wisdom literature, give the reasons for the general reputation for wisdom of this ancient Jewish king. But to a member of our fraternity it is easy to find other and weightier reasons for consider, ing him the "wisest of men."
First, he was wise because he chose to forego the rule of war and to cultivate the blessings of peace. We today may think his choice the only possible choice of a sensible man. But until very recent times the men whom the world remembered were those who had been successful generals, Caesar, Charlemagne, Frederick the Great, Cromwell, Napoleon ; and at the present time a man may labor for years at some peaceful pursuit, a Pasteur, a Morse or an Edison, and find his reputation overshadowed in a moment by the quick fame of a Hobson, or a Dewey. But the world of intelligence, the world of wisdom, pays just homage to him who chose to make "silver in Jerusalem as stones, and cedar trees as the sycamon trees in the low plains in abundance," rather than to cause the blood of his people to be poured on like water for his own personal glory.
Secondly, we esteem King Solomon the wisest of men because he recognized the supreme place of true religious faith in the character of man. Prosperity alone makes no man nor nation great; riches and ambitions and comforts alone are incentives to degeneracy and decay King Solomon was wise in hi decision to rest his reputation upon religious worship no less than upon the arts of peace. Consequently, a center of religious worship was an absolute necessity in the plan of the wise ruler. But what a stupendous task did he elect to perform What modern engineer would not shrink from an undertaking which was to require more than 150,000 laborers in uninterrupted work during seven and a half years? Did anyone ever hear of an employer who could manage such a horde of men almost without friction for so long a time? It can be said that Hiram of Tyre and Hiram Abiff are as much responsible for this condition as was King Solomon, the answer might be made that even so, the wisdom of a Solomon was necessary to find such master builders and to place them in charge of the work.
Still, no one should believe that any other mind than Solomon's was responsible for the great Jewish Temple. King Solomon was Master, the other two but Wardens; it was the Master who conceived the plan, who thought out a way whereby unskilful work should be discovered, who devised a method whereby the treasury should not be looted by dishonest craftsmen demanding wages not their due, who instituted the degree whereby honest and skilful workmen should not be reduced to penury; when one of the triumvirate was laid low by the assassin, Jt was not the remaining Warden who followed relentlessly the murderers and brought them to their doom. The master hand in all the great undertaking was the hand of the Master.
The wisdom of Solomon is shown in the organization of those who labored in this work. A great secret society. At its head King Solomon and the two Hirams, standing as the representatives of 3,300 overseers or master workmen, entrusted with all the secrets of the Craft and entitled to all its privileges; next below these 80,000 hewers in the mountains, whose hands were skilful enough to fashion the timbers and to hew, square, and number the stones for the temple; but not adept enough to rear the columns and to line oracle and sanctuary with solid gold; below these in skill, in trustworthiness, and in privilege were 70,000 Entered Apprentices or bearers of burdens: and held ever before the mind of every man was the supreme ambition of advancement. If one should prove a worthy Entered Apprentice, he was sure to be given an opportunity to become a Fellowcraft; faithful, meritorious Fellowcrafts were honored by admission to the much desired society of the Masters of the Work. So simple and yet so effective a scheme, where has another like it been known?
But what shall we say to the supreme wisdom of a ruler who not only believed that Jehovah was the giver of all prosperity, individual and national, and that a State should pay homage to its God; but who believed as well that the daily occupations of mankind should preach sermons to the people and that the tools which were used in earning one's bread should exhort him to great moral duties! The carpenter's square taught its owner that he must be a moral man, squaring his actions by the square of virtue; the plumb admonished the operative mason to walk uprightly; the level spoke eloquently of the journey of life as a preparation for a life upon a higher level where God and man meet face to face; were there secret vices in the practice of a workman, the mallet taught him that these were to be broken off as rough and superfluous parts of stones; and the twenty-four inch gauge was a constant reminder of the fact that time belongs not only to one's self but to the service of God and a distressed worthy brother. Here then is the man. lie chooses peace instead of war; he chooses a life of service rather than of ambition; he furnishes work for a vast army of men in preparing a temple of worship for all the people, and in carrying out his great desire he organizes his workmen so that envy and discord give way to brotherly love and a friendly ambition to excel; and more than a! else he makes it necessary that duty to God and to man shall ever be in the mind of the humblest bearer of burdens through the symbolism of his working tools. Is not this wisdom indeed and in truth? May the wisdom of Solomon still abide on this earth moulding and subduing every ignoble act. So mote it be!
AT CORNER STONE LAYING IN PITTSFIELD, OCTOBER 1912
From Proceedings, Page 1912-141:
When the Recording Grand Secretary invited me, in the name of the M. W. Grand Master, to be present with him at the exercises of this afternoon, I readily accepted the invitation. It is always an honor to attend the M.W. Grand Master; the hospitality of the brethren of Pittsfield is proverbial; and I expected to listen to words of wisdom and of inspiration from the lips of some orator secured for the occasion. Most men, I suppose, are modest enough, or diffident enough, or indolent enough to prefer to listen rather than to attempt the more hazardous task of trying to say something worth hearing. And yet such an occasion as this is a greater opportunity for the speaker than for the hearer. There were many listeners in the Senate Chamber at Washington on that memorable day when a celebrated son of New England made a brilliant reply to a great southern orator; the world has well-nigh forgotten them all, but the name of Webster that day became immortal. It may well be objected that on this occasion no Webster makes the address; but applied to affairs of ordinary life and to ordinary people, like you and me, it remains true that one ought gladly to accept the duty laid on him by the wisdom of our illustrious head, count himself fortunate that he may speak the truth as he sees it, and esteem you, his hearers, unhappy in that you may only listen.
We gather to-day to lay the corner-stone of a Masonic temple, a building whose walls are to shelter the representatives of the oldest fraternal organization in the world. If you ask me when this organization was formed, I must decline to answer, for its origin is clouded by obscurity. It has existed so long that the memory of man runneth not to the contrary; it is traced in history for hundreds of years, n tradition for thousands. In such matters absolute metes and bounds are of far less importance than comparative considerations. Did you ever stop to think how poor is the man who cannot travel where logic does not go; who will not avail himself of all the pleasant, helpful, necessary experiences of life because he cannot see the wheels go round or calculate the force of the generative current; who will not walk sometimes by faith rather than always by sight and trust his emotions where his reason cannot go? I do not know what electricity is, but I can use it. I do not know by what subtle alchemy the effectual fervent prayer of a righteous man availeth much; but I am sure that when the clouds gather thick about the burdened soul, when oppression's sting is felt, when awful sickness wrings the heart, when the days of one's life are full of years and he walks in the valley of the shadow of death — I am sure that he is the wise man who knows in whom he has believed and is willing to lift the hand of faith and place it in the outstretched hand of an Omnipotent Father and be clothed thereby with new strength. I do not know to what abodes the spirit of my departed dead wings its flight when it leaves the cold and comfortless body, but I am not so unwise as to believe that death ends all; rather with sure vision would I make my own the language of our own poet when he says,—
"I know not where His islands lift
Their fronded palms in air;
I only know I cannot drift
Beyond His love and care."
It is the same way in Masonry. History may not tell us that Solomon was our first Most Excellent Grand Master, or that he and the other Hirams conceived a scheme whereby the human need of fellowship might be utilized: but beyond the dawn of Masonic history, back in the opalescent sunrise of earth's morning, I can see human beings like unto ourselves, stretching forth hands of need to other men; and I know that our ancestors of early days were actuated by like hopes and desires and sympathies as we of to-day. People outside our Order recognize the way in which fellowship originated; when men of any walk in life understand one another instinctively, they speak of the "freemasonry" of men in that pursuit. So you and I, members of this Fraternity, reach beyond the veil and see what is concealed and think in terms of reality about things we cannot prove. Poor, indeed, would we be if it were not legitimate for us so to think! The wisest men of the centuries have been those of the far vision,—the prophets, the "seers" of old. The wisest people in all the ages have been those who have dreamed dreams and seen visions. The Holy Scriptures tell us of Abram and they call him the "father of the faithful."—Why? Because God spake to him in Ur of the Chaldees and bade him go forth into a land that he knew not of; and Abram was not disobedient unto the heavenly vision. Critical scholars tell us there never was such a man; that, like the Swiss patriot, he is an idealized ancestor, the kind of man most worthy of homage to the people among whom the story originated some eight centuries before Christ. What matters it? The wisdom of the Jewish nation accepted Abram as a standard of conduct and moulded their lives according to the pattern; and since their day thousands of men have heard the call of God and obeyed the voice because this ancient, mythical warrior, statesman, prophet, heard it in olden time—missionaries to China and the isles of the sea, Whitmans to save the Oregon country, Grenfels to bring a taste of Heaven to the shores of the Labrador. William Tell has made the Swiss nation renowned for its devotion to civic liberty; but the story of this great lover of freedom will not stand the microscopic test of the historical scholar any more than will the tradition of the connection of King Solomon with Freemasonry. It matters but little, after all, whether such hero tales are fact or fiction provided only they accomplish their purpose, provided only their influence for good has been the saving grace which has kept them alive.
We are apt to think the present day is overstocked with societies; go where we will, clubs and lodges abound. Their existence indicates to me a real need of mankind for the social intercourse and fraternal sympathy of congenial spirits. If the world were again destroyed by flood, as in the days of Noah, I believe subsequent years would witness the development of societies akin to those of to-day. The important question is not how many but for what purpose. The test of any society is the measure of its influence for good. Measured by this standard, Masonry has been one of the most potent forces for righteousness in the history of the world. It has furnished most of the leaders in every forward movement since the earliest days,— Washingtons to sacrifice time and strength in the service of the State; Warrens to organize movements for political freedom and to give their lives in defense of the right; Reveres to carry messages of danger and to arouse a people to action; Joneses to snatch naval victories from the "Mistress of the Seas"; Marshalls to expound the Constitution. The history of the United States is the story of the increasing influence of Masonic principles in the active duties of citizenship.
There is another way in which this Masonic Order of ours touches the life of the nation. With its vitalizing breath it touches the citizenship of the country. Not only the leaders of thought but also thousands of ordinary men—60,000 of them in Massachusetts—are testing their lives by higher standards because they belong to this Order, stretching themselves towards loftier ideals of private life. Homes are better because husbands and fathers associate with brethren who live not in the valleys but rather upon the hilltops. The Word of God on the altar of every Masonic lodge; the square and compasses teaching morality and rectitude and making connection between ethics and religion; the letter G, the constant reminder of Him who is the source of strength to all mankind,—these and kindred lessons are leading men into the truth, teaching them the sacredness of duty, to reverence the Sabbath day, to succor the distressed, to hush the voice of slander. Happy is the community in which such an influence exists.
Still another benefit is suggested by the exercises of this day. I refer to the unconscious influence of men, of books, of buildings. Years ago it was my privilege to live for a time in a town where dwelt one of the very useful men of society; not until in recent days I stood by his casket did I realize how much I had been trying to mould my life according to his. In speaking of one of the generals of our Civil War, a noted orator said to me: "He was once my teacher; he used to wear a turned-down collar and I have never worn any other kind from that time until this." When I was about seven years old a little band of men wearing white aprons passed me on the streets of my native town. I was told they were Masons going to the cemetery to bury one of their Brethren who had died. For twenty-five years I had no desire to join any fraternal organization until, one afternoon, another and similar procession reminded me of the earlier experience, and my application for admission followed. The influence of the first impressions, still for a quarter of a century, made itself felt at length. Thirteen years ago I placed on the walls of my study a copy of Hoffman's "Christ in the Temple." My five-year-old boy came into the room, looked at the picture in an interested way, stood before it swaying from side to side for two minutes, and ran away to play,—and this was repeated a dozen times a day for many days. What was the influence of that beautiful face? I cannot tell; but that it had a real and vital influence for good, I do not doubt. Some forces cannot be measured in terms of quantity, but our lives would be devitalized if they were not present. Who can measure the influence for patriotism of the old Independence Bell in its voiceless journey through the states? It is the silent drawing of some Eppie whom we love until the miserly Silas Marner in us disappears; the pull of a great book mellowing the harshness of our nature; the effect of a beautiful picture transforming the crudities of our lives into living beauty; the symbolism of some emblem reminding us of chaste obligations; the suggestion of some building calling up living pictures of men who have gone in and out in the service of fellow men. The great cathedrals, the work of the operative masons of former days, have been speaking such a message for hundreds of years. They were not built in a day; the labor of many generations and of several centuries was necessary to bring them to completion. Some men gave money, some contributed material, some furnished the labor, until at length the living temple was finished. To-day men look at them in wonder and amazement. In the burst of sunlight, like the temple at Jerusalem of old, the whole building shines and dazzles the eyes of such as look upon it. Years will come and go, yet the message of glory to God will never fail to be pronounced from dome and column, from spire and minaret—an eternal, living influence from the dead Masonry of the past.
So, Brethren, may it be with this temple of yours. Its beauty will never rival that of the cathedral at Cologne, but it will be sufficient. This generation piles the bricks one upon another; but the Masonic life of the men of this city who have met upon the level and been tried upon the square through all the history of Pittsfield—this is the cement which binds the structure together. Because good men. honest, upright, square, and sincere, use its rooms, it will preach a message of honesty, of brotherly love, of relief, of truth, to all the region around about. So long as the Fraternity keeps its hands clean, so long as the Brethren wear their lambskins unsullied by taint or suspicion, this temple will not fail to speak its message to a people who will hear and will heed. Yea, if "man to man, the city o'er, shall brithers be for a' that," even the bricks will be eloquent, even the stones shall sound forth the praise of the Fraternity; and it shall then be literally true that when men look at this building they will find
"Tongues in trees, books in the running brooks,
Sermons in stones, and good in everything."
AT CORNER STONE LAYING IN HOLYOKE, SEPTEMBER 1920
RELIGIOUS SERVICE, SKINNER MEMORIAL CHAPEL, HOLYOKE, MASS., SUNDAY, SEPTEMBER 12, 1920.
"See that ye fashion it according to the pattern shown you in the mount."—Ex. 25, 40.
These are in substance the words of Jehovah. They were spoken to Moses, the accepted leader of the Jewish people. You remember that the Children of Israel had passed through the Red Sea as upon dry ground, that their enemies had pursued them until the returning waters had overwhelmed and destroyed the hosts of Egypt. Then Moses by divine command erected a tabernacle and placed it due east and west to commemorate the miraculous event. This chapter tells us the details of the construction the people were required to make. You recall that this Tabernacle or Tent of Meeting was to consist of a "Holy Place and a Holy of Holies; you remember the Ark of the Covenant, made of acacia wood overlaid with gold, with the rods for carrying and the lid of solid gold to which the name "Mercy Seat" was given; in your mind's eye you can see two cherubim with their wings covering the Mercy Seat and their faces looking toward each other and overlooking the place where the Divine Presence was to appear. So far as the followers of Moses were concerned, this was to be the home or temple of their ruler, the Holy One of Israel. Therefore was Jehovah concerned that it be made strictly according to divine pattern. In response to this call, Moses and Joshua and the leaders and the seventy elders drew near to the base of Mt. Sinai; clouds and darkness covered the top of the mountain; while the elders waited afar off Moses went into the midst of the cloud to talk with the Maker of heaven and earth concerning this tent of meeting, the tabernacle, the temple in the wilderness, Jehovah's plan is given in detail and it is his injunction which suggests the message of this morning.
Buildings reflect character. A cheaply made temple suggests poverty of means or of ideals; a house ill-adapted to its use proclaims a lack of foresight; any rococo or tawdry construction shouts aloud to the world. "We may not know who owns or who inhabits this beautiful, gem-like dwelling; be sure he is a man of sense and worth else he would have chosen some less worthy structure, "Build thee more stately mansions, 0 my soul!"
Buildings affect character; they build up or they pull down those who are subject to their influence. They are like a picture or a great monument—they commemorate and they inspire. The warmth of a room, the coziness of a corner, the dignity of a façade, all these polish and refine character. Public edifices educate the people. The home of Washington, Grant's tomb, the municipal group at Springfield are like great schools erected for the generations of men. This cathedral invites to prayer, this library suggests the delight of books, this war memorial teaches the multitudes how glorious is the valor of true patriotism. Men do not live by bread alone; there is a soul hunger which cannot be satisfied save by beauty and by strength. Therefore, Brethren of Holyoke, builders of this new Masonic edifice, "See that ye fashion it according to the pattern shown you in the mount."
1. The pattern calls for extreme care in the selection and development of the members of your Lodges. Eleven thousand new members have joined our Fraternity during the past year; there are more than 2,000,000 of our Brethren in the United States. If these men are of the right character and training, they can move the world, raise our Institution in the appreciation of those who work for righteousness and make it feared by the workers of iniquity. No man who is unworthy should be admitted; the freest use of the black ball for cause should characterize the conscientious member of this Fraternity. We should be equally cautious in refraining from the use of our right of objection when personal prejudice or animosity urge us to object to one whom we know to be a worthy candidate. Every applicant, if worthy, has a right to enlist under our banners, to become a part of the leaven by means of which the country is to be preserved in healthy, wholesome citizenship. Masonic morale suffers when personalities lead men to fail in duty. From every local Lodge Brethren scatter to the four winds of heaven to sow the seeds of brotherly love and Christian kindness". We need every one who is worthy to be an example; there cannot be too many good laborers.
We must use more care in the development of the members of our Fraternity. Patriotism, unselfishness, relief, truth are not acquired by hearing a ritual or by taking an obligation; they must become habits of life if they are to be worth much in times of stress. The soldier is trained in order that he may be obedient and brave by habit, that he may inhibit cowardice instinctively. So must the members of our Craft be trained until without conscious effort they respond to all the higher impulses of the human soul. If men of our Fraternity slip their moorings, their Brethren must rally to them, must stretch forth a hand to assist and save their falling Brethren. During the time of controversy over our entrance into the World War, the healthy, wholesome life of our body politic was threatened by islands of disloyalty—in this instance German islands; under other circumstances, perhaps, of other nationalities. We must never allow any island of Masonic disloyalty to interfere with the duties of the order. We must select, develop, conserve the best of the citizenship of our day.
2. The pattern calls for a higher grade of citizenship. Great questions press for solution; civilization may be retarded if the best of us are unwilling to stand against the attacks of unrest and commotion. As intelligent Masons we should know the vital, crucial issues; we should discuss together the bearing of the great controversies on the life of the republic, on the continuance of the government of a free people. Thus did the Brethren in the days of Paul Revere. Within the shadow of the Lodge-room and on the streets of Boston town they were neither Masonic Whigs nor Masonic Tories; but every one of them knew what should be the attitude of tins Fraternity towards the Writs of Assistance, towards taxation without representation, towards the quartering of troops in a free city in times of peace. So, if we build according to the pattern, we shall be much in politics, willing to serve our municipality wherever we are needed and with the best service of which we are capable. Franklin once said he had never sought an office, never refused an office, never resigned an office. In a republic, the best men must serve, even at the cost of leisure, comfort, or convenience; our government will live as long as men are loyal to its interests. Dulce et decorum est pro patria mori; but true patriotism in time of peace is as important and as glorious as is the supreme sacrifice.
3. The pattern calls on our Fraternity for a larger part in the great work of Americanization. From the days of the Pilgrims the United States has been the refuge of the homeless, the hope of the despairing. No one has come to us in faith and been turned empty away. The first comers were men of traditions of life and government like to our own; but since 1880 millions have come to us to whom the duties and obligations of a democracy were unknown. It was Thomas Bailey Aldrich who wrote a generation ago his fears for the future of the country.
"Wide open and unguarded stand our gates,
And through them presses a wild motley throng—
Men from the Volga and the Tartar steppes,
Featureless figures of the Hoang-Ho,
Malayan, Scythian, Teuton, Kelt, and Slav,
Flying the Old World's poverty and scorn;
These bringing with them unknown gods and rites,
Those, tiger passions, here to stretch their claws.
"In street and alley what strange tongues are loud,
Accents of menace alien to our air,
Voices that once the Tower of Babel knew!

"O Liberty, white Goddess! is it well
To leave the gates unguarded?
On thy breast Fold Sorrow's children, soothe the hurts of fate,
Lift the down-trodden, but with hand of steel
Stay those who to thy sacred portals come
To waste the gifts of freedom. Have a care
Lest from thy brow the clustered stars be torn
And trampled in the dust. For so of old
The thronging Goth and Vandal trampled Rome,
And where the temples of the Caesars stood
The lean wolf unmolested made her lair."
But we have not shut our doors, we have not guarded the gates. The Italian, the Slav, the Basque, the Turk, the German — men from the four corners of the earth are in this home of ours today — to make it fair, if they will; to destroy, if they please. The task of making them lovers of the flag is called Americanization. To make men think alike in time of danger is now a common duty. Perhaps the immigrants of today are not in need of special political concern; many of them fought loyally in the war over the seas — we are proud of them. But there must be no doubt about so important a matter. When the trumpet calls to arms, all must respond. We fear no foe who looks us in the face; we fear only him who is a villain even when he smiles at us in seeming friendship, the man who fires at us from behind, who desecrates our homes while we struggle with the enemy in the trenches before us. We cannot make real Americans by merely leading men to become naturalized citizens; we must show them the real meaning of civil liberty, gain their confidence by manly friendliness, lead them to believe in the country because they have confidence in us. This city has an especial need of the leavening influence of Masonic ideals. Perhaps this Temple will become the center of a public faith in God and in the ideals of true men because the people who enter its doors are worthy of trust.
This, then, Brethren, is the message of the morning. Take it away with you. Build for yourselves and your children; for the municipality, for the Commonwealth, and for the great land you love; but above all else, as master builders, see that ye fashion the building according ■to the pattern shown you in the mount.
AT 50TH ANNIVERSARY OF NEWTON LODGE, NOVEMBER 1920
From Proceedings, Page 1920-384:
To the men and women of the world, birthdays are a doubtful blessing. It is a happy scene when Father on his fiftieth birthday comes to the dining room where his good wife has laid a table loaded with dainties, around which his children have gathered, where joy beams on every face, where all things exist that they may add to the happiness of him who came to earth a half century before; but when all is said and done, when the exaggerated story of youthful pranks has been repeated to the sympathetic ears of a patient family, when Father has gone to bed and to his thoughts, then comes the inevitable reflection that life is shorter by another year, that the possibilities of similar experiences are decreasing every day.
It is fortunate that Lodges do not feel the weight of years, that on such occasions as this we may feast without regret, that our joy may be unconfirmed. Therefore we meet today to rejoice with Newton Lodge, to extend to her our hearty congratulations, and to wish her God-speed for the future. Years with her are a crown of glory, marking a half-century well spent, indicating but the beginning of other long years of prosperity like those of the past, but greater in influence because of the training of the first fifty years.
Grow old along with me!

The best is yet to be,
The last of life, for which the first was made:
Our times are in His hand
Who said, 'A Whole I planned, Youth shows but half;
Trust God: see all, nor be afraid.' "
The task assigned me in the program of today differs from that of the historian. It has been his duty to tell of the varying fortunes of Newton Lodge since the.early days, how it has met the issues of the past, what men have contributed to its welfare, its gala days, its joys and sorrows. It is mine to apply and interpret this story. The interpretation of these experiences should not be omitted, else we shall miss much of the application of our record to the duties of the future. When properly understood, history is a lamp to the feet and a light to the path.
We should pay especial honor to the founders of Newton Lodge. There are many analogies between the life of an individual and that of a Lodge. To a human being, birth comes as an accompaniment of sacrificial pain. Through the travail of the mother, the child becomes a part of the stream of society. The nurture and training of the home, the sacrifices made necessary by the cost of an education, the long nights of anxious watching in sickness — all these are accompaniments of the growth from childhood to maturity; the wise man never forgets these sacrifices. The Brethren of Newton Lodge should respect and honor the founders of Freemasonry in Wilbraham. Theirs was the unusual toil of planting and of nurturing the young growth. A gust of wind snaps a sapling, while the great oak easily withstands a gale. Give to the founders, to those who carried the burden when the Lodge was finding itself, to all who in any period of trial stood by until the storm was over — give to these a double portion of praise. The value of life depends on accomplishment, not on birth or mere length of days. We have been speaking of the beginning of life. Let us not forget that birth is an incident, a privilege, not an honor. There is no significance in merely being born if the after life carries with it no measure of service or of honor. To live many days may mean but little. The days of Jared were nine hundred and sixty-two years, those of Methuselah nine hundred and sixty-nine. The record says that these men begat sons and daughters and then died. To live long is a matter of importance, to beget worthy children is a service to society; but we are not told that any of these patriarchs did anything for which nations should rise up and call them blessed. To be worthy of memory one must do some act worth commemoration. The only son of the man who fitted me for college died on the fields of France. He had lived but thirty years, but he was a hero. He had served his country on the Mexican border; and when the United States went to war with the Hun, she stationed this young man just where the bullet of the enemy came. Pulchrum et decorum est pro patria mori. Christ lived but thirty years, but his message kindled a flame of righteousness and truth which one day will lead the world to God.
The past contributes as much to life as does the present. We are much inclined to attribute success in life to our own efforts. We speak of "self-made" men. There are no such beings. One person may make much of himself, but everyone is indebted infinitely to his ancestry and to his environment. All life is a composite of the past, without which present accomplishments would be impossible. This generation has seen the discovery of the X-ray whereby the path of fracture in a broken bone may be seen as though there were no intervening tissue, but the inventions of previous experimenters had brought the camera to such a state of perfection that it was comparatively easy to read the path of development. The helpless ship at sea sends over the waves its S. 0. S. call; we marvel at the fact and forget that all electrical science of today is indebted to Samuel F. B. Morse. The aeroplane has stolen the secret of the birds, but without the engine it would be helpless and inert.
In much the same way all physical, intellectual, and moral life is a result of the virtues or the vices of those who have gone before, leaving us an inheritance of worth or of dishonor, as the case may be. Back of the man you are stand your father, his forefathers, and all the men and women whose life blood flows in your veins, back to the first man on earth. Strength of arm, courage, fortitude, culture, all the attributes of the past combine to make you what you are. If you have made much of yourself, remember always that the task was made lighter because of the virtues of those gone before. Circumstances, too, and neighbors and friends profoundly influence a life. If you received the medal for distinguished service across the sea, your meed of praise is not wholly due to your own unaided efforts. Back of you, the brave soldier, is the rugged Americanism of Lincoln, the unselfish patriotism of "Washington, the fortitude of the pioneers, the faith of the Pilgrim Fathers. "Noblesse oblige." A certain writer once commented on the American Revolution in the apt sentence, "England was the only nation from which a free people could have sprung." The descendant of a Baron of Runnymede could not be false to any patriotic duty.
Masonic Lodges are like individual lives. One Brother of years gone by was an example of noble benevolence, another radiated the sunshine of a genial nature, a third brought comfort to the minds of those in great sorrow; all these have, contributed a permanent influence to the fraternity. Long after such Brethren pass to their reward, their influence lives in other lives; though they rest from their labors, their works do follow them. Life must beget a better life. It is the duty of all life to transmit an improved life. The laws of heredity tell us the same story as was told by the sacred writer, "Whatsoever a man soweth, that shall he also reap." Your hair is red; so far as you know no member of your family or your father's family had red hair. Whence came the color? The feeble-minded, the epileptic, the insane — all these hand down, their defects to their posterity to curse the life of the future; but virtue, strength of character, honesty, integrity in the fathers of today mean similar and greater virtues in the children of tomorrow. An honorable name and a sound body are the birthright of every child. So of Masonic Lodges. Men of questionable character cannot bring health to any fraternal body; only the pure in heart shall see God.
Brethren of Newton Lodge, this is the application. Fifty years ago a little band of picked men began life as an organization of Free and Accepted Masons in this town. They had taken upon themselves vows of loyalty to country and of fealty to God. Did they and their successors have in mind such principles as have been mentioned? Did they believe that the question of whether Newton Lodge should continue for ten or for a hundred years was of less importance than that it should live worthily while it did live? These men knew that they had obligations laid upon them by the inheritance of their own ancestry which made it necessary for them to live worthily, act honorably, and to transmit a good inheritance. Your historian has told you the story. Your sainted predecessors were never concerned in plots and conspiracies against governments; they stood for law and order; they were clean, honorable men; they were lovers of their country, their state, their town, and above all of their wives and children. They served their country in time of peace even as they would have served her had the call of war drawn them to the fury of the battlefield. They were faithful men, good citizens, loyal Masons. This town does not know how much it owes to Newton Lodge. Whittier says to his arefoot Boy, O that thou could 'st know thy joy Ere it passes, barefoot boy."
So we may say, "O that Wilbraham might appreciate its indebtedness to Newton Lodge!" Someone should look up the records and show to the public how large a part this little Lodge has played in the civic life of this goodly community, how many of your selectmen of the past half-century, your town clerks, treasurers, school committeemen, assessors, members of the board of health, have been members of this Fraternity; how many of the doctors, lawyers, ministers, teachers, and business men have been of the fellowship of this Order. Thus would be given an object lesson of no mean worth in the relationship between Freemasonry and citizenship. Into the social, the civic, the religious life of this town the deep and broad current of their consecrated manhood has flowed for fifty years; for two generations they have helped to make Wilbraham a better place in which to live, the churches more effective agents for righteousness, the homes of this section of God's green earth little sanctuaries of virtue and happiness. Such service is too valuable to remain unsung, too worthy to be forgotten. So today we rejoice in this anniversary and take pride in our honorable record. So we recognize the worth of our fathers and seek to give them our grateful tribute of affection and to recognize that they have helped to make us what we are. So we acknowledge the obligation their worth has laid upon us to be worthy of our inheritance, a sacred duty to be men brave and true, husbands and fathers devoted to our homes, citizens worthy of trust. For what has been we are grateful; we pledge ourselves to keep unstained all that has been given us. "We hear your call, you who have lived and labored and gone to your reward.
"We are the dead.
Short days ago
We lived, felt dawn, saw sunset glow,
Loved and were loved;

"To you, from failing hands, we throw
The torch. Be yours to lift it high!
If ye break faith with us who die
We shall not sleep though poppies blow"
In Wilbraham fields.
With bowed heads and reverent hearts we hear the cry of the fathers; we accept the charge, we promise to lift high the torch of worship, of benevolence, and of fraternity; this day we make our own the words of the great poet of the World War,
"And we to our pledged word are true, We shall not fail our rendezvous."
---