MAGLAMacKimmie
From MasonicGenealogy
ALEXANDER ANDERSON MacKIMMIE 1878-1950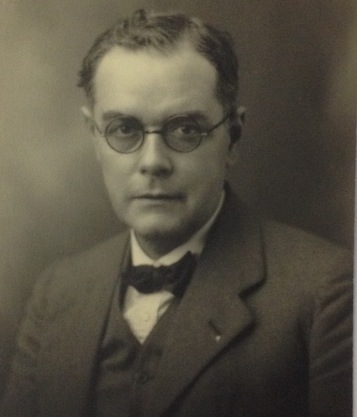 Junior Grand Warden, 1934
MEMORIAL
Right Worshipful Alexander Anderson Mackimmie was born in Moncton, New Brunswick, September 14, 1878, and died in Brentwood, Maryland, October 20, 1950.
He was educated at Pictou Academy, Pictou, Nova Scotia; Provincial Normal College, Truro, Nova Scotia; Princeton University, Princeton, New Jersey, and Columbia University, New York City.
He served Massachusetts State College for forty years, teaching in three somewhat different institutions - the crusading agricultural college of Kenyon Butterfield, the scientific State College of Roscoe Thatcher, and the University of Hugh Potter Baker. During those years, he taught French, Italian, Spanish, Economics and History, adapting his versatile resources to the personnel needs of the time. In 1926 he became head of the Division of Humanities, now expanded into the School of Liberal Arts. Endowed with an inquiring mind and an encyclopedic memory, he jogged through the course at Princeton in three years magna cum laude and later took a second degree from Columbia.
His Masonic record is as follows: Raised to the Sublime Degree of Master Mason in Pacific Lodge of Amherst, Massachusetts, on November 8, 1910, he served as Worshipful Master in 1926.
He was District Deputy Grand Master of the (Holyoke) 17th Masonic District in 1926 and 1927 by appointment of Most Worshipful Frank L. Simpson. He served our Grand Lodge in 1934 as Junior Grand Warden and received the Henry Price Medal during the same year. Right Worshipful Brother Mackimmie was proud of his appointment to represent the Grand Lodge of Nova Scotia at the Grand Lodge of Massachusetts from 1945 to the time of his passing.
He received the Royal Arch Degree in Amherst Chapter on December 18, 1919, and served as High Priest in 1934 and 1935. He was District Deputy Grand High Priest in 1946 and 1947 for the Sixth Capitular District. The Order of the Temple was conferred in Northampton Commandery, Northampton, Massachusetts, November 26, 1928.
His life was devoted to his home, his teaching, his church and his Masonry. Quiet, unassuming, yes, humble in his walk through life, he radiated that bit of sunshine that made us folks just a little stronger. We will miss "Mack." Never will he be replaced because men with his sterling qualities are not easily found.
His preference in life was to seek out knowledge at its source, and his five scattered years in southern Europe constitute the storehouse from which he so adroitly drew forth his colorful and illustrative data. He was more informative in several fields than most of us are in one.
He is survived by his wife, M. Jean Mackimmie, and two children.
Services were held in the North Amherst Congregational Church on October 23, 1950, with a very Iarge gathering of Masons and many friends from the Connecticut Valley. God was kind to have given Right Worshipful Brother Mackimmie to us for a while.
Fraternally submitted,
Ronald Astley
Ralph B. Wilson
Loren R. Glazier
Committee
---