MAGLALowe
From MasonicGenealogy
ABRAHAM T. LOWE 1796-1888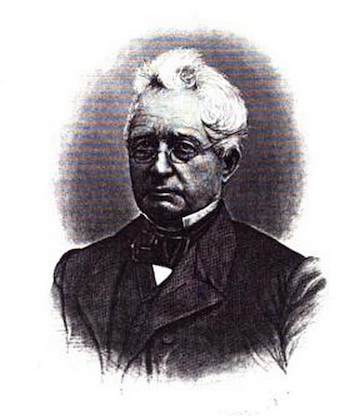 Senior Grand Deacon, 1849-1851
Deputy Grand Master, 1855-1856
MEMORIAL
FOM PROCEEDINGS, 1888
From Proceedings, Page 1888-261:
"Brother ABRAHAM T. LOWE, one of the oldest Masons in this State, having taken his degrees in 1817, died in Ashburnham, Mass., July 4, at the age of nearly ninety-two years. He was the son of Dr. Abraham and Charlotte (Hale) Lowe, and born in Ashburnham, August 15, 1796. His family has been remarkable for longevity, three of his grand-parents having reached the age of ninety-four years. His early education was obtained at New Ipswich Academy, and in 1816 he received the degree of M.D. from Dartmouth College. He practised his profession for about nine years in Ashburnham. In 1825 he removed to Boston and engaged in the wholesale drug business. From 1849-to 1859 he resided in Bridgewater. In the latter year he returned to Boston and established the Safety Fund Bank, of which he was the first President. When the State banks were reorganized, under the present National system, the Safety Fund became the First National Bank of Boston, Brother Lowe still holding the office of President. He retained that office until 1881, when he declined further service in that capacity on account of his age; still, however, remaining a Director until his death. He was succeeded as President by our present R.W. Grand. Treasurer.
"Brother Lowe had lived under the administration of every President of the United States, and at the time of his death was the oldest living representative of the Legislature of Massachusetts, and the oldest graduate of any department of Dartmouth College. He compiled school-books entitled, The Columbian Class Book, and The Second Class Book. He also published a work under the title of Observations on the Medicinal Agencies of the Vegetable Materia Medica, and in 1877 (when over eighty years of age), a collection of essays called Fragments of Physiology. In 1849, 1850 and 1851 he filled the office of Senior Grand Deacon in this Grand Lodge, and in 1855 and 1856 that of Deputy Grand-Master. He served the.City of Boston and the State of Massachusetts with fidelity, and filled various positions of trust with uprightness. His labors, either as a private business man, or as a public officer, never prevented an active interest in educational matters, nor continued literary activity. His long life affords a striking example of usefulness and honor."
FROM LIBERAL FREEMASON, 1888
From Liberal Freemason, Vol. XII, No. 7, October 1888, Page 193:
A GOOD MAN'S MEMORY.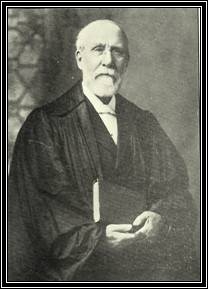 Reverend James Reed, Pastor
Remarks at the Funeral Services of Dr. Abraham T. Lowe, at the New Jerusalem Church, Bowdoin Street, Boston, July 7, 1888.
By Rev. James Reed, Pastor of the Church.
A full, well-rounded life has come to its earthly close. A friend whom we have loved and honored has passed on to his spiritual home. We do not come to recount the events of his life, or to speak the words of eulogy; for we know how foreign this would be to his wishes. Nor, although we gratefully appreciate the benefits received from his presence here among us, do we at this time feel the need of recalling earthly memories. Our presence here attests the affection and esteem in which we have ever held him, and the feelings of tender interest and sympathy which his removal has awakened.
We are assembled in the place where many of us have often gathered together with our old friend to hear the Divine Word expounded, and to meditate on the affairs of everlasting life. And these are the things which should chiefly demand attention to-day, as we contemplate the change which has at last come to him, in common with all who are born into this world. It is fitting that we should turn our thoughts the new state of existence which he is now entering, and consider the kind Providence which has ever held him in its wise keeping, and which at this time watches over him, and all who have known and loved him.
And yet we cannot forbear to pause to reflect for a moment on an earthly life so unusually prolonged, so varied in its pursuits, and so full of activity and usefulness. Such a life, ever quiet and undemonstrative it may be, — however little known beyond the community in which it is spent, nevertheless exercises in that community a steady and powerful influence for good, which continues to be felt long after its days are numbered. It forms, in itself, no inconsiderable portion of the greater history with which it is identified. Like a tree, which grows and flourishes on the spot where it was planted, it seems inseparable from the place itself, to those who are accustomed to pluck its fruit or to gather beneath its shade.
But, as we all know, or ought to know, the chief value of earthly life consists in the completeness of its preparation for the endless spiritual life which follows it. An abundance of duties well performed in this world opens the way for proportionate happiness in the other. The foundations of eternity are laid on earth in the richness and fulness of natural experience. We cannot, indeed, affirm that length of days is essential to the attainment of heavenly joy. But it is casj to believe that, other things being equal, a man acquires the capacity for enjoyment hereafter according as he has passed through all possible stages of his life here, from infancy to ripe old age. This is manifestly the appointed order of our being so that our hearts instinctively respond to the blessing pronounced in the Psalm, "With long life will I satisfy him, and show him my salvation." It is pleasant, therefore, to think that, during the more than ninety years which our friend has spent among us, he has been gathering up the things which will serve his needs for the life which has no end.
As we think of the Lord, our Heavenly Father, the first thing that we should remember is, that he is infinite in love and wisdom. From love He has created us, — from love watches over us every moment of our lives. It is impossible that He should be unmindful of our slightest need, or cease to provide for our highest welfare. Because He is infinitely wise as well as infinitely good, therefore He has a perfect knowledge of our necessities. To Him the past and the future are as the present. He sees the end from the beginning. We ourselves, in our finiteness, occupying, as it were, but one little point of time, can view events in only a single spect. But lie who fills eternity regards them in their relations to eternity. From His infinite love, according to His infinite wisdom, He thus watches over the affairs of men from the greatest even to the least of them ; and this constant, watchful government and care we call his Providence. Without Him, as it is written, not a sparrow falls to the ground, and he numbers the very hairs of our heads.
Recognizing the fact that the Divine Providence, in its dealings with men, always looks forward through time to eternity, we see that all things which befall us must be ordered with reference to eternal ends. Whatever, therefore, in the course of our natural lives, we are called upon to undergo, whether it be in accordance with, or contrary to, our natural wishes, we know that it must be kindly and wisely intended for our everlasting good. It is so planned, that by means of it we may, if we will, grow in heavenly graces, and attain to true and lasting happiness. Verily, as it has been intimated, the deep experiences of life do not leave us as they found us. 3ut when viewed from the higher light of the Lord's controlling purpose, they are the means appointed to further or to complete His work in us, by bringing us into that permanent state of love to God and man, which is the divinely intended order of our being.
But, if these thinge are true with regard to the ordinary pvents of life, how much more evident do they appear in confection with the great change to which we give the name of death. That change, coming inevitably to each and all of us, s in no sense accidental, or an occurrence to be deplored, fut takes place in full accord with the Lord's perfect government of His universe, and affords a signal proof that He has fview the eternal rather than the temporal welfare of men.
Our doctrines teach us that it extends no farther than to thB natural body, which is, as it were, an outmost garment brinoB ing us into immediate contact and relations with the naturaB world. The spirit or the man himself continues to live in the spiritual world, with which he has always, though he knew it not, been associated.
Many are the assurances which the Scriptures give of thJ reality and nearness of that world. They tell us of the pre J ence and guardianship of angels, saying, "He shall give His angels charge over thee, to keep thee in all thy ways." They speak of infestations and temptations from evil spirits, we do not indeed see the angels whom the Lord appoints to watch over us. It is not according to Divine order that we should have outwardly conscious dealings with them as we have with one another. Our conscious duties and relations, while we live in the body, are to be sought and found! here on earth. Yet, none the less on that account are interior and unseen influences exerted on us from that worldl of spirits, where we, in common with all men, externally belong.
And, when the natural body dies, the man awakes to full! life and consciousness in his own, the spiritual, world. He is the same man still, and is in a human form as before. Butl that form is made of spiritual, not earthly, substances ; and isl visible to the eyes of spirits and angels, not to his brethren and companions who still wear theircgarments of flesh. Each one makes his home, according to his own nature and choice, among the good or among the evil. Those who join themselves to the angels have every good and serviceable faculty strengthened within them. No vital or essential quality lS lost. The disposition to do good and to make others happy remains, and brings forth more and more fruit continually amid the heavenly communities in which they dwell. For all of which, their lives on earth, under the guidance of the Lord's Providence, have been a wondrous preparation.
In affectionate remembrance of our beloved friend and a sociate we perform these services. Thankful for all that has been to us in this life, we lovingly commit him to the care and keeping of the Infinite One, who is with His children as they walk through the valley of the shadow of death. We trust in the eternal promises of His Word. We humbly bow before Him as He stands revealed to us in our Lord Jesus Christ,— who was, and who is and evermore will be, "Emmanuel, God with us," — and we listen to His voice while He speaks the words of everlasting comfort: "In my Father's house are many mansions. I go to prepare a place for you. Because I live, ye shall live also."
These truths, with regard to the other life and the constant ruling Providence of God, have been familiar to our friend, and sincerely believed by him, for many years. Especially during his later days, when he has had some rest from the cares of active business, has his mind dwelt upon them with ieep satisfaction. He has quietly looked forward to the change which has now come, knowing that it would take place in the Lord's good time, and would be intended as a blessing, to introduce him, released from the infirmities of his worn-out natural body into the activities of spiritual existence. Accordingly, we find him writing three years ago:
"Pilgrim, whose age we now define,
Counts up his years to eighty-nine;
A little longer watch and wait,
Ere he attains his final state.

"Still, for his guidance, trust the Lord,
And heed the lessons of His Word;
And when his earthly strength may fail,
Let love of doing good prevail.

"So may the boon he carries hence
Survive the date of time and sense;
In acts of kindness be employed,
And heavenly uses thus enjoyed."
Dr. Abraham T. Lowe was Dep. Grand Master of the Grand Lodge F. and A. M. of Massachusetts in 1854-55.
---