MAGLAKinne
From MasonicGenealogy
ARTHUR MOSE KINNE 1945-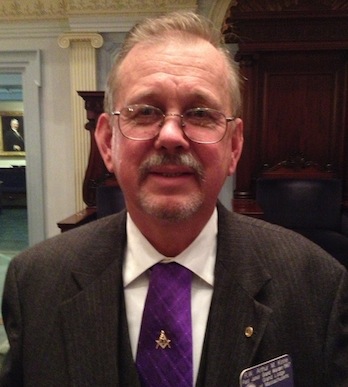 BIOGRAPHY
From TROWEL, Spring 1987, Page 4: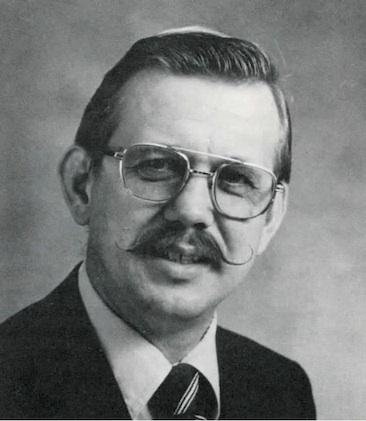 Reading mystery and science fiction novels may be one of the hobbies of R. W. Arthur M. Kinne of Spencer, but there is nothing mysterious about his contribution to Masonry. Within 12 years of his raising in Spencer Lodge he is the new Junior Grand Warden as a result of the only contested election in December. Master of his Lodge in 1979, he was the D. D. G. M. of the Brookfield 21st in 1984-85. He is a Certified Instructor for the Lodge of Instruction.
"Still water flows deep" has a double meaning for Arthur M. Kinne as he assumes the office of Junior Grand Warden. A knowledgeable but quiet fellow, he is a certified scuba diving instructor and organizes diving trips to the Bahamas. He taught scuba diving in Leicester for many years and has been associated with the National Underwater Instructors since 1973. A customer service representative for Bay State Abrasives in Westboro, he is also a licensed real estate sales person.
A graduate of North High School, Worcester, he attended I the Evening Division of Central N.E. College and is a member of Phi Theta Kappa. A community-spirited man as all Masons should be, Bro. Kinne chairmanned the Heart Fund for the town of Leicester in 1976 and he is a past pheresis donor. He has served the First Congregational Church, U.C.C., of Spencer asa' deacon, church school superintendent, advisor to youth groups, and is a member of the men's league.
Married to Helen C. (Kauppila) Kinne, they are the parents of Richard A., 14, and Thomas M., 5, and they are celebrating their twentieth year of wedlock. Arthur has brothers Fletcher G. and Peter W. Kinne and sisters Darlene Ventura and Bonnie L. Larson.
A former member of the advisory board of Spencer Assembly No. 12, International Order of Rainbow for Girls, he is a member of Scottish Rite Bodies in the Valley of Worcester and Connecticut Valley of the Consistory. A member of the Past Masters unit of Melha Temple, A.A.O.N.M.S., he is associated with the Hampshire Shrine Club and is a Past Patron of Spencerian Chapter No. 126, Order of the Eastern Star. Chairman of the parking committee for the 1986 Grand Master's Country Fair, he holds membership in the Past Masters Association of the Brookfield 21st and Worcester 22nd Districts.
---