JLHutchinson
From MasonicGenealogy
J.L. HUTCHINSON LODGE, PERU
Location: Arica, Peru
Charter Date: never chartered
Precedence Date: 02/21/1866
Current Status: unknown.
---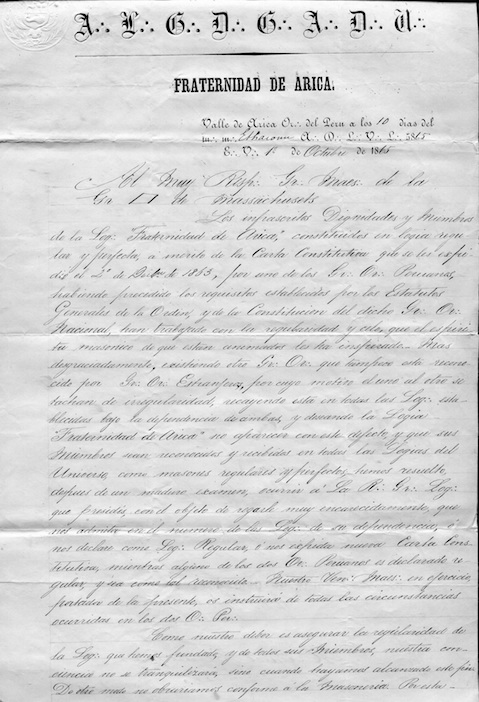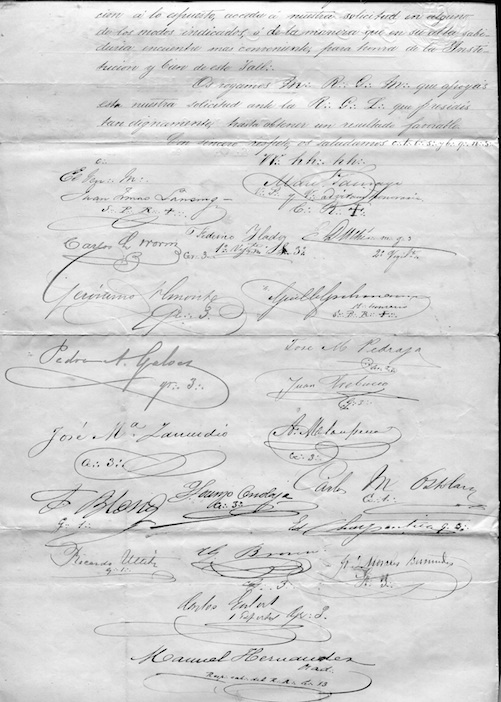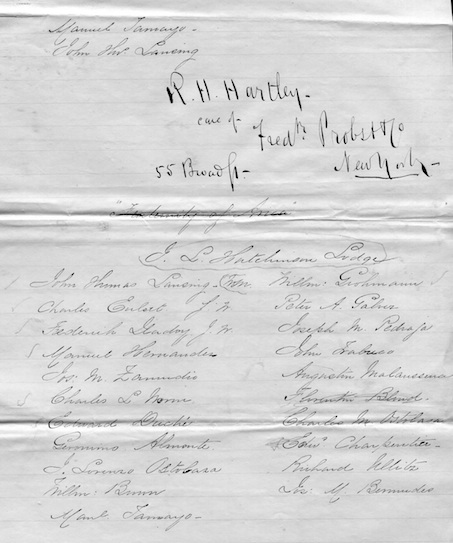 Original petition for "J. L. Hutchison Lodge", 1865
---
NOTES
Information on this lodge is included in the Grand Master's Address in June, 1869 (Page VII-323 and after). The lodge was granted a dispensation on 21 February, 1866, and a Special Deputy, Bro. Richard Hartley of Lima, was appointed by Grand Master Charles C. Dame.
From Grand Master William Sewall Gardner's address "So far as I can learn this Lodge has never applied for a Charter, and we are in receipt of no report concerning it from the Deputy." In the summer of 1868 Arica was destroyed by a massive earthquake and tsunami; further inquiry showed no evidence of the former lodge; indeed, the Grand Master remarked that "The authorities have allowed things to come to such a pass that they are now at the mercy of the rabble. Words cannot describe the state of affairs in Arica. The town is like the carcass of an animal being torn to pieces by dogs and vultures, who quarrel and fight over their prey."
YEARS
---
DISTRICTS
1867: Peru District
---
LINKS