AmityM
From MasonicGenealogy
AMITY LODGE (MAINE)
Location: Camden
Chartered By: Samuel Dunn
Charter Date: 03/10/1801 II-180
Precedence Date: 03/10/1801
Current Status: Under the jurisdiction of the Grand Lodge of Maine as Amity #6.
---
NOTES
MEMBER LIST, 1802
From Vocal Companion and Masonic Register, Boston, 1802, Part II, Page 33:
R. W. George Ulmer, M.
W. Hezekiah Prince, S. W.
W. Samuel Thacher, J. W.
Erastus Foote, Sec.
William Gregory, Jr., Tr.
Benjamin Cushing, S. D.
Joshua Adams, J. D.
Simon Barrett, Steward.
Bela Jacobs, Steward.
No. of Members, 18.
Philip Ulmer
Isaac Barnera
Farnum Hall, Jr.
Thomas Knowlton
David Fales, Jr.
Joshua Palmer
James Dean
Ephraim Wood
Samuel Jones
Wm. Parkman
Hezekiah French
Benjamin Carleton
John Gleason
Benjamin Palmer
---
PAST MASTERS
---
REFERENCES IN GRAND LODGE PROCEEDINGS
Petition for Charter: 1801
MEMORIALS
ERASTUS FOOTE 1777-1856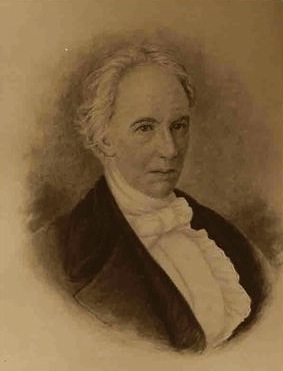 From Moore's Freemason's Monthly, Vol. XVI, No. 1, Page 30:
"Eheu! fugaces, Posthume, Posthume, 
Labunter anni. – Hor. Odæ II. 14.

How swiftly glide our flying years,
Alas! nor piety nor tears
Can stop the fleeting day.
Francis' Trans.
To preserve a memorial of the good and eminent among us, who have honored the Craft, and particularly of those who in a generation now passed away, were firm supporters and active friends in that day when the lights of Masonry were few and dim in a stormy sky, is a duty we owe to merit, and where can it be better cherished than on the pages of the Freemasons' Magazine — the only Masonic history in this country ? Filial affection, personal friendship, and Brotherly love, are all gratified to see the remembrance of those Masons who were once honored and esteemed among men, kept as it were embalmed from the oblivion of the grave, on our records of the past.
The Hon. Erastus Foote, of Wiscasset, in the State of Maine, died on the 14th day of July last, at the good old age of seventy-eight years. At the time of his death he was a permanent member of the Grand Royal Arch Chapter of Maine, having formerly sustained the office of Grand Scribe.
Brother Foote was one of the originators of the New Jerusalem Chapter at Wiscasset, and for many years was an efficient officer and active member of the same. I believe he was initiated in Jerusalem Lodge, at Northampton, (actually in Harmony Lodge) previous to his settlement in Maine, in 1800. At that troublous period, when the enemies of Freemasonry were triumphing with the powers of darkness, and threatened and concentrated all their forces to annihilate the Institution in this country, our lamented Brother was an undeviating adherent, firm friend and supporter of the Order. I cannot refrain, after an intimacy of so many years, from offering a passing tribute to the memory of this excellent man and Mason.
Col. Foote read law with the Hon. Samuel Hinkley, of Northampton, was admitted to the bar in 1800, and immediately commenced a very successful practice at Camden, Maine. In 1811, he was appointed County Attorney for Lincoln, in 1812 elected Senator of the Legislature of Massachusetts, and in 1815 removed to Wiscasset. In 1820 he was chosen Senator of the Legislature of Maine, then organized as a new State, and the same year was appointed, by Gov. King, Attorney General. This office he held twelve years, and gave a tone and character to the criminal jurisprudence, which were honorable to him and highly appreciated by the public. The late distinguished Chief Justice Mellen had a very high opinion of his talents and learning in that department of the judiciary ; and the eloquent Benjamin Orr — then at the head of the bar of Maine, and scarcely surpassed in New England, and who in his lifetime was engaged in almost every important trial — used to say "that it was almost impossible to wrest a criminal out of the hands of Brother Foote. But no man could be kinder, where he thought an individual was unjustly suspected and vindictively accused. He was the prosecutor of the guilty, not the persecutor of the poor and friendless.
As a counsellor and advocate he stood in the foremost rank of jurists; and at a time when there were many talented men and sound special pleaders in the State.
The profession was not then thrown open to illiterate purveyors of suits, and a
mere brokerage of emolument. In all the relations of life, as a husband, father, 
citizen and neighbor. Br. Foote ever bore an exemplary character, beloved and re
spected. In a word, he was truly a good man. The last time I ever saw him, we
were sitting together in his beautiful garden, near "the deep waters of Sheepscot," 
as he used to describe his residence, and there under an arbor of fruit trees his own
hand had planted, we were conversing on the changes of times and the distinguish
ed men among the Brotherhood,who had died within a few years; and he remarked,
I shall soon follow them. As we parted, he exclaimed, " God bless you," and I ob
served as he spoke, a deep thoughtfulness in his countenance and a moisture in his
 eye. I gazed upon his face, upon his tall, noble figure somewhat bent with years,
and I thought, alas, how few are now left of the old school, whose urbane man
ners and dignity of bearing gave such a charm to social intercourse and all the en
dearments of life. The loss of such a man is more deeply felt, when sound learn
ing, courteous address and exalted virtue are only appreciated by a few, and too of
ten forgotten among the turbulent excitements of the day.
I. H. S.
GRAND LODGE OFFICERS
DISTRICTS
1803: District 10 (Central Maine)
1820 and after: Grand Lodge of Maine.
---
LINKS
Maine Lodges under Massachusetts jurisdiction