MAOtherBrothersF
From MasonicGenealogy
FAIRBANKS, FRED CLINTON 1850-1915
From New England Craftsman, Vol. X, No. 6, March 1915, Page 216:
Fred C. Fairbanks, a well known member of Revere Lodge, Boston, died Tuesday, March 23 after a prolonged illness. His ashes will he taken to the home of his childhood, Auburn, Maine, for interment.
Brother Fairbanks had a large circle of Masonic friends, He was genial and companionable. He loved poetry and music and was a contributor to each of these arts. He was many years a partner in the old printing firm of T. R. Marvin & Sons, Boston, Mass.
FAIRBANKS, WILSON HENRY 1834-1908
From New England Craftsman, Vol. III, No. 6, March 1908, Page 234:
The business places of Warren, Mass., were closed January 8 while the funeral of Brother Wilson H. Fairbanks, a prominent citizen, was being conducted in the Congregational Church. Masonic services were performed at the grave.
FARNHAM, FREDERICK WILLIAM 1861-1943
From Proceedings, Page 1944-23:
Brother Farnham was born in Lowell on November 30, 1861, and died suddenly at his home in that City on December 11, 1943, at the age of eighty-two.
After graduation from the local schools, he joined the engineering department of Lowell in 1882. In 1906 he was elected Mayor for a two year term. In 1911 he was appointed an assistant city engineer in charge of the sewer system, holding that position until his retirement in 1937.
He was raised in Ancient York Lodge on April 26, 1883, and served as Master in 1890, 1891 and 1892. He served as District Deputy Grand Master of the old Eleventh District in 1895 and 1896.
In the collateral bodies he served as Thrice Potent Master of Lowell Lodge of Perfection, Scottish Rite, and as Commander of Pilgrim Commandery, Knights Templar.
He received a Veteran's Medal from the Grand Lodge in 1934, in recognition of his fifty-two years of service in Masonry.
The city of Lowell has lost a faithful public servant, and the Masons of Lowell will greatly miss a Brother who served the Fraternity faithfully and well for many years.
"For him the busy world is hushed, the fever of life is over - his work is done."
FARNHAM, GEORGE HORTON, SR. 1898-1991
From TROWEL, Spring 1991, Page 15:
Bro. George H. Farnham Sr., member of The Lodge of Stirling in Maiden for 70 years, and widower of the late Ethel (Sumner) Farnham, died in Jensen Beach, FL, July 30. He was the retired music director for the Norwell public schools and a former counselor at Mon-O-May Camp for Boys in East Brewster, Cape Cod.
He taught school children from kindergarten through high school, directing bands in schools at Norwood, Dorchester, Roxbury, Canton, and Rhode Island, and he gave private lessons until his retirement in 1963. He directed the Falmouth Legion Band and the Curity Diaper Co. Band in Kendall Mills, and often sat in with bands that played in the Roseland Ballroom, Taunton. He was the oldest member and the original trumpet player of the Harwich Town Band, and had studied trumpet under Herbert Clarke, who played with the John Philip Sousa Band, learning and teaching all wind and percussion instruments.
A native of Canton, he later lived in Attleboro, Readville, and Norwood for 30 years. He attended Brown University in Providence He retired in Dennis, and since 1988 had spent the winter months in Florida. He was a member of The Lodge of Stirling in Maiden for 70 years, the First Baptist Church of Norwood, the Norwood Camera Club, and the Sharon Rod and Gun Club, where he was often acclaimed for his sharpshooting.
He is survived by a son, George H. Farnham, Jr., of Jensen Beach; a daughter, Ruth Stafford of Whitman, MA and Lantana, FL; and a daughter, Ethel Leonard of Port St. Lucie, FL and Falmouth, MA; ten grandchildren, many great-grandchildren and several nephews and nieces. A Masonic memorial service has been planned for the future.
FARNHAM, JOHN P. 1822-1860
No membership card
From Moore's Freemason's Monthly, Vol. XIX, No. 12, October 1860, Page 383:
Andover, Sept. 28th, 1860.
At a regular Communication of St. Matthew's Lodge, Sept, 27th, the following preamble and resolves were unanimously adopted :—
Whereas, it having pleased the Grand Master of the Universe to remove to that bourne from whence no traveller returns, our late Bro. John P. Farnham, therefore
Resolved, That while we bow with submission to the decree of an all-wise Providence, we sincerely and deeply deplore his loss as that ol a warm-hearted friend and true and faithful Brother.
Resolved, That we, as Brethren of St. Matthew's Lodge, truly sympathize with his widow in her deep affliction, and pray Heaven to shed upon her and his child its choicest blessings,
Resolved, That the Secretary furnish to the widow a copy of these resolutions, and also send a copy to the Freemasons' Magazine, Boston, Jor publication.
M. Sands, Sec'y.
FARNSWORTH, WILLIAM H. 1855-1926
From Proceedings, Page 1926-235:
R.W. Bro. Farnsworth was born in Somerville, Conn., June 14, 1855. He took his degrees in Norfolk Union Lodge in 1882. He dimitted from Norfolk Union Lodge and affiliated with Mount Moriah Lodge in 1889, and was its Worshipful Master from 1893 to 1895. He was District Deputy Grand Master for the 16th Masonic District in 1897 and 1898. His later life has been passed outside the jurisdiction, and I have not been able to obtain information as to his activities. He died in Providence, Rhode Island, March 31, 1926.
FARRAR, ALFRED LESLIE 1846-1907
From New England Craftsman, Vol. III, No. 3, December 1907, Page 113:
Brother Alfred L. Farrar died at his home in Assinippi, Mass. Oct. 17. He was a member of Old Colony Lodge, Hingham. He was well known for his interest in outdoor sports, and leaves a large circle of friends in Plymouth County.
FAVORITE, FELIX 1860-1920
From New England Craftsman, Vol. XV, No. 6, March 1920, Page 190:
Funeral services for Felix Favorite, widely known interior decorator and real estate man of Quincy, were held Sunday, March 21, in Masonic Temple, Quincy. Bro. Favorite died at Albuquerque, N. M., March 10. A service conducted by the Rev. Dr. Isaiah W. Sneath of the Wollaston Congregational Church, was followed by Masonic rites conducted by Worshipful Master Hugh W. Ralph of the Quincy lodge. Delegations from various Masonic bodies of Greater Boston were in attendance. Burial was at Mt. Wollaston cemetery.
FAY, GEORGE WYMAN 1834-1889
From Liberal Freemason, Vol. XII, No. 11, February 1889, Page 340:
What a splendid specimen of manhood was George Wyman Fay! Doctor Fay, as neighbors, friends and his brethren in Freemasonry called him. For thirty-two years he had practised his profession of physician in East Weymouth, to which town he went, fresh from the medical college in Worcester, ripened by a course at that of Harvard.
Son of Wyman Fay and his wife Mary Gleason, he was born in Grafton, Mass., February 9, 1834, and grew in well-rounded proportions into as complete a figure of physical beauty as the eye could wish to rest upon. In height he must have stood fully six feet two or three inches, was of erect and easy carriage, genial presence, companionable, and if ever man hated iniquity Dr. Fay certainly did. Not that he was prudish in any sense, or given to fault-finding, but his dignity of bearing and character gave additional impress to his splendid form, and compelled the on-looker to feel that in Dr. Fay's company he was in the presence of a broad-minded and well disciplined man.
It is not intended, because we cannot give a word-portrait of him, and of such a man words at the best would emphasize failure; nevertheless, our consciousness requires that tribute to his memory should be given, and this we render with a feeling of gratitude that we knew him as a brother in Freemasonry and as friend.
For something like fifteen years our lives had touched in masonic affairs, in all of which his interest was ever keen, his preceptions clear, his judgment sound, and his conclusions honest beyond question. He was not a speech-making man, neither was he captious or belligerent, or resentful; he was a respectful listener, fair minded if he differed in opinion from another, but true to himself always, and never more so than when he felt that he had grasped the right. His judgment like his manner was calm, and the brethren felt secure with him ; his neighbors regarded him as of their own families, and the townspeople expressed the universal sorrow on the day of his burial by closing their shops and business places to participate in or to witness the sad procession to the tomb.
If there is triumph over death, surely an element of this could be seen in the air and manner of the people who thronged the street and noted the measured passage to the grave. It was intensified to sight and sound on February 8th, in the slow march of Odd Fellows, Masons and Knights Templars in their escort of the dead — in the tolling of the bell on the Congregational Church where the funeral services by pastor and people, and by Orphan's Hope Lodge of Freemasons were conducted, in the great number of people who more than filled the large structure and testified by much show of grief as well as by a profusion of flowers, rare, elegant and costly, to their sense of loss and to their regard for him who could come to them no more forever.
Grand indeed was the tribute which reduced the sting of death, and proffered to his children the testimony of respect and affection so universally felt for their father.
Our brother was made a Mason in Orphan's Hope Lodge, Weymouth, and received the degree of Master Mason, June 1, 1S59. He received the Royal Arch Degree in Pilgrim Chapter, Abington, February 18, 1864; and the Order of the Temple and Malta, in Old Colony Commandery, Abington, April 15, 1864. He became one of the founders of South Shore Commandery of Knights Templars in East Weymouth, in 1870, was its first Generalissimo, and was elected Eminent Commander in 1874, 1875 and 1876. In 1883 and 1884 he was Grand Generalissimo of the Grand Commandery of Massachusetts and Rhode Island, and in that capacity he was one of the representatives of that body at the triennial conclave of the Grand Encampment of Knights Templars, United States, in San Francisco, in 1883. He was an honored member of the Commander's Union, and a Past President of that Association.
He was an interested member in the A., and A. Rite to the thirty-second degree, and rarely failed to attend the meetings of the bodies therein. In Massachusetts Consistory, he had but recently accepted the office of Grand Orator. He was connected with some other organizations, but we limit this to his Masonic record.
As a physician our brother had attained high rank; his particular school being indicated in the fact that he was a member of the Massachusetts Medical Society, and the Norfolk South Medical Society. As a citizen he had served the town as selectman, and on the school committee for several years, but the duties of his profession were exacting and in giving close attention to these his time was too fully occupied to allow him to be burdened with other cares. In his practice he was called to go to greater distances than he cared to, and to this overwork, his too early death may be in part, attributed. This occurred February 5th, 1889, after a brief illness.
The death of his wife took place about four years ago, a daughter died in infancy, and five children, two sons and three daughters survive him.
FAY, HENRIE CLINTON 1858-1942
From Proceedings, Page 1942-234:
Brother Henrie Clinton Fay was born in Milford, Massachusetts, on March 6, 1858, and died in Athol on June 22, 1942.
In his early childhood, his family removed to Montague, Massachusetts, where he was educated in the public schools, later attending Wilbraham Academy. In 1883 he removed to Athol where he found employment with the Lee Shoe Shops. In 1886 he became connected with the Parmenter Hardware Store, becoming the owner in 1895 and continuing as such for twenty-one years. From 1916 until his death, he conducted an insurance agency in Athol.
He took an active interest in town affairs, for many years serving as Town Treasurer and Sewer Commissioner.
He was raised in Bay State Lodge of Montague on December 29, 1879. In 1887 he affiliated with Star Lodge of Athol and served as Master in 1897 and 1898 and as Treasurer from 1906 until his death. He served as District Deputy Grand Master of the old 12th District in 1902 and 1903 by appointments of Most Worshipful Grand Masters Charles T. Gallagher and Baalis Sanford.
In 1930 he was awarded a Veteran's Medal by Most Worshipful Herbert W. Dean, and in 1941, Most Worshipful Albert A. Schaefer presented to him the Distinguished Service Medal in recognition of his long and faithful service to the Craft.
He received the degrees in all of the collateral bodies and served Harris Council, R.&S.M., of Athol, as its first Master.
For sixty-three years he served Masonry actively and faithfully -
"And now he rests; his greatness and his sweetness
Blend without jar or strife;
And death has molded into calm completeness
The story of his life."
FENN, GEORGE E. 1865-1915
From Proceedings, Page 1915-94:
R. WOR. GEORGE E. FENN was born in Roxbury, Mass., September 17, 1865; and died in the City of Melrose May 28, 1915. He attended the Lewis Sehool in Roxbury until 1880 when the family moved to Melrose Highlands. Brother Fsnn graduated at the Melrose High School in 1885 and immediately after entered the employ of his father in the manufacture of ventilators. The father died in 1890 and the son carried on the business successfully until his decease.
Brother Fenn received the Masonic degrees in Wyoming Lodge, of Melrose, in 1890-1891; was its Master in 1898-1900, and was District Deputy Grand, Master of the Seventh Masonic District in 1902 and 1903. He was also a member of Waverley R. A. Chapter, Melrose Council R. & S. Masters, and Hugh de Payens Commandery, K.T., all of Melrose.
He was very devoted to Freemasonry and was always ready to answer any call for work. By his constant courtesy he endeared himself to a great number of the Brethren, who regret his untimely end. In the prime of life, in the full enjoyment of these passing years, loving and loved, a general favorite with the Brethren, especially of the Seventh District, he has passed from us, but left a memory that is pleasing and will be glaclly cherished. He leaves a wife and widowed mother. The funeral services were held at his late home in Melrose on Sunday, May 30, being conducted by Wyoming Lodge.
FERGUSON, WILLIAM 1886-1946
Brother Ferguson was born in Whitinsville, Massachusetts, on July 16, 1886, and died suddenly at his home in Hopedale on November 21, 1946.
After graduation at the Woonsocket Commercial School, he removed to Hopedale and entered the employ of the Draper Corporation, where he continued for the remainder of his life.
He was raised in Montgomery Lodge of Milford on March 20, 1913, and served as Master in 1934. In the Grand Lodge he served as Senior Grand Deacon in 1938 and as District Deputy Grand Master of the 23rd Masonic District in 1940 and 1941, by appointments of Most Worshipful Grand Masters Joseph Earl Perry and Albert A. Schaefer.
He was awarded the Distinguished Service Medal in 1939 by Most Worshipful Joseph Earl Perry in recognition of his outstanding service to his Lodge and to the Craft in general.
His active interest in the collateral bodies is shown by the following offices held by him: High Priest of Mt. Lebanon Chapter, R.A.M.; Illustrious Master of Milford Council, R.& S.M.; and Commander of Milford Commandery, K.T.
As a citizen of Hopedale, he was very active in the affairs of the Town, being, at the time of his death, Chairman of the Board of Selectmen and of the Board of Health, a member of the Public Welfare Board, and in charge of Old Age Assistance. The holding of these responsible positions shows recognition of outstanding ability.
Freemasonry has lost an able and faithful worker in the passing of Brother Ferguson, but "his works do follow him."
FERREY, IRVING DWIGHT 1843-1926
From Proceedings, Page 1926-295:
R.W. Bro. Ferrey was born in Williamsburgh, Massaehusetts, January 27, 1843. After graduating from Williston Seminary at Easthampton, Massachusetts, he went to Pittsfield in 1862 to enter the employ of the Agricultural Bank. He began at the very bottom, sleeping in the Bank, sweeping the floors, and dusting and opening the doors for the day's work. He rose steadily, becoming in turn Teller, Cashier in 1882, and President in 1904 succeeding in this office the late Senator Crane.
His whole life was devoted to the business of his Bank and he had few direct connections with outside corporations, but was a Trustee of the Berkshire County Savings Bank and a Director of the Pittsfield Coal Gas Company. He was married in 1867 to Miss Caroline Humphrey, of Pittsfield. Mrs. Ferrey died in 1906. He is survived by three daughters, two sons, and three grandchildren.
Bro. Ferrey was an active and interested cilizen, serving as a member of the School Committee; a member of the first City Planning Board, and a delegate to the State Constilutional Convention. He was a loyal and devoted member of the First Congregational Church. His social instincts found expression not only in Masonry, but in his association with the Park Club, of which he was a devoted member and in which he held many offices.
Bro. Ferrey became a member of Mystic Lodge February 27, 1866, and was three times elected its Worshipful Master - on November 7, 1871, on October 6, 1874, and on December 7, 1886. This last election was to fiIl a vacancy caused by the resignation of the Worshipful Master. He was District Deputy Grand Master for the Fifteenth Masonic District in 1884 by appointment of M. W. Abraham H. Howland, Jr. He was a member of Berkshire Chapter Royal Arch Masons, and of Berkshire Council Royal and Select Masters and Past Commander of Berkshire Commandery No. 22, K.T. R.W. Bro. Ferrey's death, although coming at a ripe age, was a great loss not only to his Masonic Brethren but to the entire community which heid him in well deserved honor and affection.
FILLEBROWN, ALBERT A. 1854-1920
From Proceedings, Page 1920-172:
R.W. ALBERT A. FILLEBROWN was born January 18, 1854, in Readfield, Me., and died in Ayer, Mass., March 18, 1920. After a public school education in his native town he went to Augusta, Me., where he learned the trade of a sheet metal worker. In l883 he removed to Ayer and established the firm of A. A. Fillebrown & Co. He engaged in the manufacture of tinware and more recently has conducted a plumbing, heating, and general hardware business. Brother Fillebrown was also well known as an auctioneer and was Deputy Sheriff of Middlesex County for twelve years.
Brother Fillebrown took an aetive interest in town affairs. He served on the Board of Water Commissioners and was Chief of the Fire Department for a number of years. He was highly respected and esteemed by his fellow citizens for his many sterling qualities and his unquestioned ability.
Brother Fillebrown received the degrees of Ancient Craft Masonry in Monmouth Lodge No. 110, of Monmouth, Me., in 1883, and dimitted October 4, 1884. He joined Caleb Butler Lodge, of Ayer, November 10, 1884. He was Master of Caleb Butler Lodge in 1890,, and was District Deputy Grand Master for the Eleventh Masonic District in 1904 and 1905, He was exalted January 15, 1884, in Winthrop R. A. Chapter, of Winthrop, Me., and received the orders of the Temple in Lewiston Commandery No. 6, K. T. of Lewiston, Me., April 17, 1884. He was a charter member of Bancroft R. A. Chapter, of Ayer twenty years ago and was District Deputy Grand High Priest for the Eleventh Capitular District in 1914 and 1915. He also affiliated with Jerusalem Commandery, K. T. of Fitchburg.
Brother Fillebrown is survived by a widow and four sons: A. Paul, George D., Walter W., and Victor Le F. Fillebrown; all of whom are members of Caleb Butler Lodge, and one daughter, Mrs. Levi P. Moore, of Ayer.
FINCH, PETER VOORHEES 1839-1901
From History and Proceedings of the Pocumtuck Valley Memorial Association; 1870-1879, Volume 4:
In the death of the Rev. Peter Voorhees Finch which took place the 3d of May, 1901, the Pocumtuck Valley Memorial Association lost one of its first members, whose name has been associated with its history since the earliest days of its organization.
Mr. Finch was born the 19th of March, 1835, at Shrewsbury, New Jersey. He graduated from Burlington College, New Jersey, in 1854, when he had the honor of making the Greek oration. From the same institution, in 1858, he received his master's degree. In 1860, he was further honored by Trinity College. In the years 1855, 1856, he was a clerk in the Metropolitan Bank of New York City. He then entered the General Theological Seminary, from which he was graduated in 1859. On the 4th of July of that year, he took the order of deacon, being ordained to that office in Trinity Church, New York, by the Right Rev. Horatio Potter, then Bishop of New York. He received ordination to the priesthood at the hands of Bishop Williams of Connecticut, on the 3d of July, 1860. His residence for the following three years and a half was in Connecticut, but for part of that time he was chaplain of the 16th Connecticut Volunteers, and saw much real service in the field and under fire. He was present at the battles of Antietam and Fredericksburg. He came to Greenfield in late December, 1863, and supplied the pulpit of St. James Church from Christmas until Easter of the following spring, when he became rector of the parish. Here he stayed until October, 1871. He then went to Pittsburg to become rector of St. John's Church in that city. In 1873 he made another remove, this time to Denver, and for the next six years he was rector of St. John's Church there. The year 1879 saw him back in Greenfield, once more installed as rector of St. James, and here he stayed until the end. The renewal of an old pastorate is an experiment seldom made; and still more seldom does it prove successful when made. But in this case the unexpected happened. That the result was so entirely fortunate is highly creditable to both rector and parish.
By this record it appears that for a period of over forty years, including an absence of eight years, Mr. Finch made his home in New England. As we have seen, he was not a New Englander by birth. But there can be no doubt that he became one by adoption and affinity. That is a very good plan to follow. Better late than never. I have seen a 3'oung man of unimpeachable New England antecedents, who himself had been educated in Boston and was thoroughly imbued with the New England spirit, refused membership in the New England Society of a far western state, because he happened to have been born in Ohio. To his huge disgust he had to stand by and see the coveted privilege to which he had thus been declared ineligible, bestowed on a youth of French-Canadian parentage, who knew no more of New England traditions than he did of the Elgin Marbles, for the very sufficient reason that his parents had migrated to New Hampshire shortly before his birth, so that he had first opened his eyes among the hills of that indubitably New England state.
By long years of endearing association Mr. Finch made this beautiful region of the Connecticut and Deerfield valleys his home. Here the most enthusiastic and vigorous years of his still youthful manhood were passed. And hither he returned to garner the full sheaf of his matured wisdom and experience.
Mr. Finch married Miss Harriet Bronson of Hartford, in that city, the 28th of April, 1864. Mrs. Finch is now living in Greenfield. Of the three children born of this marriage, one survives: Dr. Edward Bronson Finch of New York City.
To his activities as rector of St. James, Mr. Finch added those of a public spirited citizen and of a nature that included a wide range of interests. In 1865 he was chosen as one of the school committee, and for twelve consecutive years, beginning in 1880, he held the same position. He was a Mason and in the circles of that order he held honorable and influential posts.
He was P. M. E. High Priest of Franklin R. A. Chapter; Past Thrice Illustrious Master of Titus Strong Council, R. & S. Masters; Past Eminent Commander of the Connecticut Valley Commandery; Grand Prelate of the Grand Commandery of Knights Templars of Massachusetts and Rhode Island; and at the time of his death he was Worshipful Master in Republican Lodge, A. F. and A. M., Greenfield.
He was an interested member of the Fortnightly Club of Greenfield, and in the last year of his life he was the president of that society.
His bent for historical matters appears in his connection with the Pocumtuck Valley Memorial Association. He was one of its first councilors, an office to which he was elected many times. At different times he served as vice-president. At field meetings he occasionally acted as president of the day. On various occasions he read papers and gave addresses before the Association. These contributions were always welcome, and always interesting.
Like the poet, the after-dinner speaker is born, not made. Mr. Finch had this gift, and his good nature in accepting the invitations that frequently came to him to exercise it, made it a source of great pleasure to those who had the good fortune to hear him. He was exceedingly happy and entertaining as a public speaker, and on occasions when speaking was the order of the day he was sure to be in demand.
Looked on as a whole this life that we are considering was a very even life, and a very transparent one. Such a life, I take it, is worth more than the generality of those that present more striking contrasts and conspicuous traits. It means so much as a quiet, unobtrusive influence for good; an influence imperceptibly diffused, as it were, throughout the circle of its acquaintance. It is not a slight achievement just to live for over a generation in one village and win and hold the respect and affection of the community. Another country parson who had lived in and near Greenfield a matter of forty years, was driving along one of our beautiful roads one day with a friend from another place, who was visiting him. A party of picnickers at a little distance to one side of the road, recognized the minister as he passed, and hats were raised and handkerchiefs waved in salute. The greeting was returned, and as they left the party behind, this minister turned to his guest and said: "I can't tell who those people were, but it seems they all know me. I tell you it's a dreadful thing to live forty years in one place. You can't be wicked, if you want to."
Now in the guise of a jest, that expresses a bit of shrewd and profound wisdom. The test of the years is a test of character, and it is the most searching test to which one can be put. He who stands it is as gold tried by the fire. And how revealing of the true measure of human and spiritual values is such a test. It shows as clear as noonday how infinitely worth more than anything that a man does or can do is the man himself. In himself, and not in any performance of his, is summed up both his inherent worth and his worth as an influence on the lives he has touched.
It was Mr. Finch's distinction that he met this supreme test and that it set upon him the ineffaceable stamp of a worth and genuineness which cannot be counterfeited.
In all the relations of his life and of his calling he bore himself with credit. He was the good shepherd of his flock, and the good friend of all who came in contact with him. To be good and do good was as natural for him as it is for the grass to grow. He knew how to rejoice with them that rejoice, and to weep with them that weep. He was a man of large public spirit, sterling common sense and broadly tolerant vision and attitude. He believed thoroughly that his way was for him the right way, but he never sought to impose his way on others against their will and judgment. He was a man of moderate and sensible views, absolutely devoid of fanaticism. He had an ample flow of good spirits, and an unfailing sense of humor which, properly balanced, as it was in him, is a sure mark of mental and moral soundness. His exhaustless fund of anecdotes and pleasantry made him at all times an entertaining converser and a congenial companion.
It was in his personal bearing that the true quality of the man was revealed. In his case surely the style was the man. It has been said of him that he was "a gentleman of the old school." As that expression is usually meant, it fitted him very well. But to speak precisely, it was not an apt characterization. A gentleman of the old school, and especially a clergyman of the old school, was a personage to be dreaded. He did not bring joy with him, but rather clouds of darkness. His bearing and conversation were such as to cause an immediate drop of the barometer in the atmosphere surcharged with his portentous presence. Were a clergyman strictly of the old school to appear among us to-day, doubtless we should hail him as an object of curious interest. But as far as the ordinary intercourse of life is concerned, we should presently find it expedient to avoid him as much as possible. Quite the reverse of this awe inspiring type was Mr. Finch. He had none of that stiffness, that preternatural gravity, that demeanor as of a peripatetic judgment-day. He met all alike with quiet dignity, a tact that disarmed suspicion, and unaffected sincerity that put one at one's ease, a gentleness that had nothing of the effeminate in it, a kindliness that was not forced, and a grace of self-possession at the farthest remove from assurance, that would instantly have made him at home in any circle, from the humblest to the most exalted.
Equally was he removed from all the various sorts of attitudinizing, mannerisms, and professional airs that characterize certain modern types of clergymen. He was not flippant. He did not belittle himself or his office. He indulged in none of the kinds of familiarity that breed contempt. The ingratiating manner was utterly foreign to his nature. He did not stoop to make bids for a cheap popularity. As Kipling says of Lord Roberts, "He did not advertise." His greeting had in it no taint of artificiality, no pompousness, no supernal gush. You did not have to be on your guard with him against that abominable mixture of condescending amiability and pious palavering which comes from, I know not where, and serves, I know not what purpose, save to make the now happily diminishing number of those who affect it, the shiny objects of a kind of regard that no right-minded person in his senses would for a moment tolerate.
He kept always the golden mean. He neither protested too much, nor was he of the churlish manner of those who are so fearful lest their dignity be called in question, that, watch-dog fashion, they mount perpetual guard over it. He was natural, easy, cordial. He met you in frank, human fashion, and on a worthy level of humanity. In a word, his bearing was always that of a man and a gentleman; and this did not belie his inmost nature.
"The place thereof shall know it no more," is not a true word concerning any human life that has had real meaning, that has been a real life. There are men, it may be, who come and go like shadows. They have no substance, no presence, no personality, no vital human touch. They are apparitions, phenomena, not warm living personalities. No mere brilliance of achievement can save them from their fate.
But of such as these was not our friend. Rather was he of the company of those who, whether they be widely known or not, yet wherever they are known are known. We feel the presence while it is in our midst. We miss the presence withdrawn. And then again we do not miss it; for in a finer, truer sense it cannot be withdrawn.
No one, susceptible to a great personal influence, can visit Mt. Vernon and not feel that somehow the mighty dead still inhabits there. A great spirit broods over the place and hallows it. You go there and you speak with hushed voice and walk as in a waking dream. Thus potent is a real human presence to perpetuate itself. And lesser lives, so they too be real, do in their measure share this potentiality. And so every community becomes in a sense a shrine of the departed. We speak of the burying ground as the "city of the dead." But the true earthly city of those we call dead is the place where they lived and wrought and loved and suffered and achieved. I went to Concord and visited the tomb of Emerson. But he was not there. He never had been there. Then I was permitted to visit his home, his library; and there I found him. They who have wrought themselves into the life of a community, live on in that life.
There are those whose forms grow to seem as truly landmarks as the rocks and hills. To call to mind the scenes amid which they lived is to call them to mind. They are as much a part of the landscape, as really help to make it, as the elms that gave them shade. Those out of whom virtue went while they walked the village streets do not, cannot so pass away, but that they still walk those streets with us who remain. To the many who knew and loved him our friend is not dead; he is not even away. Being dead, he yet speaketh.
And for our own speaking, we may best end it so:
His life was gentle, and the elements
So mixed in him that Nature might stand up
And say to all the world, "This was a man!"
FISH, BURNS LESTER 1891-1946
From Proceedings, Page 1946-246:
Brother Fish was born in Woodsville, New Hampshire, on November 27, 1891, and died in Natick, Massachusetts, on June 18, 1946.
At the age of twenty years, he removed to Natick, and entered the employ of the New England Pressed Steel Company, continuing that association until his sudden death.
He was raised in Meridian Lodge of Natick on March 7, 1919, and served as Worshipful Master in 1929 and 1930, He served as District Deputy Grand Master for the 23rd Masonic District in 1944 and 1945, by appointments of Most Worshipful Brothers Arthur W. Coolidge and Samuel H. Wragg.
Throughout his Masonic life he proved his devotion to its principles by continuous service to the Lodge, the Grand Lodge and the Royal Arch Chapter. Wise in counsel, faithful to all calls, he will be greatly missed by the Brethren who haye been intimately associated with him for these many years.
Funeral services were held in the First Baptist Church of Natick, of which he was a member, on Thursday, June 20th.
FISH, WILLIAM GOULD 1847-1907
From New England Craftsman, Vol. II, No. 10, July 1907, Page 391:
Brother William G. Fish, a member of Lafayette Lodge and Joseph Warren Commandery, Roxbury, Mass., died at his home in Sharon, Mass., June 7. He was fifty-five years old.
''Apparently in error: Bro. Fish was nearly 60 at the time of his death.''
FISHER, ALBIGENCE WALDO 1800-1864
From Moore's Freemason's Monthly, Vol. XXIII, No. 10, August 1864, Page 319:
At a meeting of the members of Ancient York Lodge, held at Masonic Hall, Lowell, June 25th, 5864, the following resolutions were unanimously passed relating to the death of Bro. Fisher :—
Resolved, That in the death of Brother Albigence Waldo Fisher, we have lost one who, through all his Masonic career, has by his acts of charity and deeds of true beneficence, exhibited to the world the sublime principles of our Order.
Resolved, That by his death Masonry has lost a warm advocate, and Masons a Brother whose kindly assistance was never sought in vain.
Resolved, That as we delight to recount bis virtues, so we revere his memory, and strive to emulate his good deeds.
Resolved, That these resolutions be entered upon the records of Ancient York Lodge, and a copy be forwarded to the family of the deceased, and also to the Freemasons' Monthly Magazine.
Richard W. Baker, Secretary.
FISHER, ARTHUR SIDNEY 1870-1931
From New England Craftsman, Vol. XXVII, No. 5, January 1932, Page 129:
Arthur S. Fisher, well known as secretary to the secretary of the Grand Lodge of Masons of Massachusetts, died suddenly during the night of Christmas Day at his home, 7 Gleason Street, Maiden, Mass. He had been in poor health for some time. He was born in Maiden 61 years ago. Wor. Bro. Fisher was past master of Euclid Lodge of Masons of Boston, and a member of Middlesex Lodge of Odd Fellows. He is survived by his wife and a daughter. Miss Marion Fisher.
Services were held at the home of the deceased Monday, Dec. 28.
Brother Fisher as a member of the executive staff in the Grand Secretary's office, had by conscientious and painstaking effort served the Craft faithfully and well. His uniform courtesy was a keynote to his character. He will be missed by many to whom his presence in the Grand Secretary's office had become apparently permanent.
FISHER, HENRY NOAH 1842-1916
From New England Craftsman, Vol. XI, No. 6, March 1916, Page 207:
Henry Noah Fisher, a well known Mason, died at his home in Waltham, Mass., Saturday. March 11, in the 74th year of his life. Brother Fisher was born in Barton, Vermont. When two years old his parents moved to Nashua, N. H. He attended school and commenced his business life in Nashua as clerk in a grocery store. In 1859 he came to Waltham and entered the employ of the Waltham Watch Co. In 1862 he enlisted in Co. D., 35th Massachusetts Regiment and served until wounded at the Battle of Antietam when he was discharged on account of disability. He returned to Waltham and after his wound healed resumed his position in the watch factory. He was promoted to foreman and held the position about twenty years.
When Waltham changed from a town to a city he became a member of the first Board of Aldermen in 1885, and served in this office two years. In 1887 he was elected Mayor and held the office for four years, retiring of his own volition. He was long connected with the banking institutions of Waltham. He was for years a trustee of the Savings Bank and vice-president of the National Bank. When Charles H. Moulton, president of the latter bank, died a few months ago, Mr. Fisher was elected to the office and he held the place at the time of his death.
He was a member of the Grand Army and was a past commander of Post 29, G. A. R. He was also very prominent in Masonic circles, having attained the 33° in the Scottish Rite and was a past commander of Massachusetts Consistory. He was a charter member and past master of Isaac Parker Lodge of Waltham, a life member and past high priest of Waltham Royal Arch Chapter and past grand king of the Grand R. A. Chapter. In St. Bernard com-mandery, K. T., he was also enrolled. He was one of the trustees of the Charles A. Welch Masonic apartments for thirty-six years and for twenty-six years was its chairman. He left a wife.
Henry Noah Fisher was a man of quiet and modest manner. He was genial and companionable. Firm in his convictions of duty and loyal to what seemed to him right, he held the esteem of all who knew him. He loved the pleasant things of life and especially enjoyed the companionship of congenial friends. He will be missed but never forgotten.
FISHER, JOSHUA 1749-1833
From History of Freemasonry in Beverly, Massachusetts, 1779-1824, Page 13:
Dr. Joshua Fisher was the first Secretary of Unity Lodge, Ipswich. In the returns of the Ipswich Lodge to the Grand Lodge on September 3, 1779 (the same day on which Amity received its Charter.) Dr. Fisher is recorded as Secretary of Unity. The Ipswich Lodge was chartered March 9, 1779. Dr. Fisher was Surgeon on a Marblehead privateer during the war. Later he removed to Beverly. He, with other Beverly men, signed the Masonic Protest or Declaration of 1831. He died in 1835. Whether he affiliated with Amity Lodge or not, we cannot at this time prove or disprove, but it seems more than likely that he sat in Amity Lodge as well as in Liberty Lodge.
Note: According to the genealogical record on Ancestry.com, Dr. Joshua Fisher died of "lung fever" on March 15, 1833 at age 84.
FISHER, WILLIAM GEORGE 1880-1908
From New England Craftsman, Vol. III, No. 10, July 1908, Page 361:
Brother William G. Fisher, sales manager for Simonds Manufacturing Company, Fitchburg, died May 13. He was a member of Aurora Lodge, Thomas Chapter and Jerusalem Commandery K. T.
FISK, ARTHUR EARL 1868-1947
Brother Fisk was born in Amherst, Massachusetts, on March 16, 1868, and died in Brookline on May 21, 1947.
He attended the public schools of Amherst until, in his early teens, he removed to Boston and entered the employ of a large jewelry house, following that vocation until his death.
He was raised in Revere Lodge of Boston on February 7, 1893, and dimitted on March 5, 1907, due to his removal to New York. He affiliated with Ophir Lodge No. 186 of East Orange, New Jersey, on April 11, 1907, and dimitted on May 23, 1912, returning to Boston. He affiliated with Aberdour Lodge of Boston on November 10, 1912, and served as Master in 1923. In 1933 he became a Charter Member of Moses Michael Hays Lodge, serving as Secretary from 1931 through 1939.
He served as District Deputy Grand Master for the Second Masonic District in 1924 and 1925, by appointment of Most Worshipful Dudley H. Ferrell, Grand Master. Since 1929, he was Grand Representative of the Grand Lodge of Delaware near this Grand Lodge.
In 1938 he was awarded the Distinguished Service Medal by Most Worshipful Joseph Earl Perry, Grand Master, and in 1942, received the Veteran's Medal.
To enumerate all the Masonic activities of Brother Fisk is impossible, for much of his life was devoted to it. Ever genial and friendly, he will long be missed by his many friends and Brethren.
FISKE, GRANTVILLE C. 1845-1921
From Proceedings, Page 1921-249:
R. W. GRANVILLE C. FISKE was born in Eden, Vermont, August 21, 1845, and passed on from his residence in Ashland, Mass., August 11, 1921. His youth was spent in his native town, but at the age of seventeen years, in July, 1862, he enlisted in the Ninth Regiment of Vermont Volunteer Infantry, and served until the end of the Rebellion, except for a few months after he had been taken a prisoner at Harper's Ferry, Virginia. His regiment was one of the first to enter Richmond after its capture. He was discharged from the United States service with the rank of Sergeant in 1865.
R.W. Bro. Fiske was greatly interested in the Grand Army of the Republic and was Commander of the Department of Massachusetts, G.A.R.; in 1910 and 1911. He was past President of the Vermont Veterans Association, and Commander of Col. Prescott Post, No. 18, G.A.R., of Ashland, for thirty years.
For more than a generation Bro. Fiske was an active and prominent citizen of Ashland. He was a representative in the General Court in 1892, and since then served the town successively as Chief of the Fire Department, Overseer of the Poor, Selectman, and a Member of the School Committee. For thirty years he was the New England Agent of the Boston Woven Hose and Rubber Company of Boston.
R.W. Bro. Fiske received the Masonic degrees in North Star Lodge, of Ashland, in 1872, and after continuous service in the Lodge was elected its Master November 17, 1884, and served two years in that position. He was District Deputy Grand Master for the Twenty-third Masonic District in 1913 and 1914. He was a member of the Committee on Returns from 1914 to 1921 inclusive, an Associate Member of the Board. of Masonic Relief and always present at its meetings, and served as Grand Standard Bearer in this Grand Lodge in 1919, 1920, and 1921, until his decease. He was proud of this latter position. He was delighted to bear aloft into this haII, between the ranks of Craftsmen, the Stars and Stripes for which he fought.
R. W. Bro. Fiske presented to the Grand Lodge, June 10, 1914, this United States flag - completing his remarks by saying: "It is my flag, it is your flag, it is the emblem of equal rights, of purity, and of justice, and long may it wave over a united country." December 27, 1918, Bro. Fiske presented to the Grand Lodge, a Massachusetts state flag, to accompany the flag of the United States, previously presented.
Bro. Fiske was also a member of Concord Royal Arch Chapter, of Framingham, of Natick Commandery, K.T., and of Aleppo Temple, and was Past Grand Patron of the Order of the Eastern Star.
Bro. Fiske married Susan Seagrave Aldrich June 27, 1871, and their golden wedding anniversary was observed last June. The widow, one son, Wor. Bro. Errol W. Fiske, Past Master of North Star Lodge, two daughters, and a sister survive him. Funeral services were held on Sunday, August 14th, in the Congregational Church which was filled by the representatives of nearly fifty Masonic and other organizations which hold in highest esteem the memory of our departed Brother.
FISKE, NATHAN 1780-1868
From Moore's Freemason's Monthly, Vol. XXVII, No. 7, May 1868, Page 253:
Died, in Cambridge, April 27, Nathan Fiske, Esq., aged 88 years, 4 weeks, and 21 days.
At the regular communication of Amicable Lodge, May 7, the following preamble and resolutions were adopted:
Whereas, It has please God to take from us our venerable and beloved brother, Nathan Fiske, who, more than sixty-three years ago, assisted in laying the foundations of this Lodge, - who was one of the most active and efficient promoters of its re-organization, after the Anti-Masonic tempest had somewhat abated its fury, - and who faithfully performed the duties of Treasurer twenty-two years, until, at the age of eighty-eight years, he decline a re-election:
Resolved, That the example of Br. Fiske, as a good man and Mason, is worthy of imitation; that, by his regular and upright conduct, he merited all the rewards of Masonry; and that, for his life-long fidelity to the Fraternity, he is entitled to our grateful and affectionate remembrance.
Resolved, That the Secretary enter the foregoing Resolution upon the records of the Lodge, and communicate a copy to the family of our deceased Brother.
FISKE, STARR HOLLINGER 1885-1987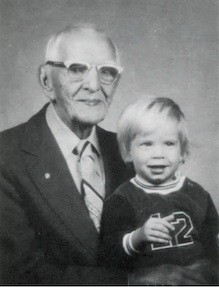 BIOGRAPHY
''From '''TROWEL''', June 1984, Page 29:''
If you have observed the rising and setting sun for ninety-eight years, you might well assume you have the right to lounge around the house, maybe view television and take a lot of cat-naps. Brother Starr Hollinger Fiske has other ideas, however. He is too busy to think about his impending ninety-ninth birthday next October!
Born in East Boston, October 31, 1885, he gained distinction in East Boston High School for his athletic prowess. In 1909 he graduated from Lowell Textile School, majoring in wool manufacturing. Embarking on a career as designer and superintendent of textile plants throughout New England, he served in the Quartermaster and Ordnance branches of the Army during World War I.
He left the textile industry when afflicted with asthma early in the 1920's and, on the advice of a physician, went into the grocery business in the Highland section of Lowell, MA. The lingering illness, however, caused him to give up his new vocation and he returned to textiles. He served his country, again in the Army Quartermaster Corps during World War II, and was an inspector of textiles during the Korean conflict. His assignments covered Massachusetts, Rhode Island and Vermont.
Raised in Kilwinning Lodge of Lowell in 1924, Brother Fiske holds membership in Mt. Horeb Royal Arch Chapter, Ahasuerus Council, Royal and Select Masters, Pilgrim Commandery No. 9, Scottish Rite Bodies of Lowell and Massachusetts Consistory. He received the Veterans Medal in 1974 and recognition of fifty years of service in all the York Rite Bodies. The Scottish Rite Bodies honored him in 1973 with the Meritorious Service Award.
Never content just to attend a Masonic meeting, Brother Fiske decided to make himself a useful member of the Fraternity. He is Tyler for Kilwinning Lodge, Tyler for Mt. Horeb Chapter, Sentinel for Ahasuerus Council, Sentinel for Pilgrim Commandery and Tyler for Lowell Lodge of Perfection, Lowell Council Princes of Jerusalem, and Mt. Calvary Chapter of Rose Croix.
No drone in the beehive of life, he has written a booklet that traces the Fiske Family back to the year 1208. And — believe it, because it's true — he returned to school at age 94 to learn how to cane chairs! Despite failing eyesight, Brother Fiske manages to keep up with his collection of stamps.
He and his wife of fifty-four years have raised four children: Frank H., for many years Dad Advisor to Lowell DeMolay Chapter and a Past Master of Kilwinning Lodge; Mrs. Charles (Harriette) C. Farrington, Helen E. Fiske and Mrs. Russell (Marjorie) E. Horndahl. The happy couple has eight grandchildren and nine great-grandchildren.
As Brother Lester R. Griffin, Secretary of Kilwinning Lodge, summed up the resume of Brother Starr Hollinger Fiske: "A grand Mason and a grand gentleman, loved
and respected by everybody. And he's always looking for tomorrow."
FLANDERS, CHARLES EPHRAIM 1894-1941
From Proceedings, Page 1942-21:
Brother Flanders was born in Brentwood, New Hampshire, March 8, 1894; and died suddenly at Taunton, Massachusetts, December 19, 1941, at the age of forty-seven years. After graduation from Sanborn Seminary, Kingston, New Hampshire, he entered the Wentworth Institute of Boston for the study of steam engineering and for seven years after, his graduation he taught the same subject there. From 1927 to 1934, he was combustion engineer of the Anthracite Institute, New England District. In 1934, he entered the fuel business and continued there until his death, for the past year as President of the Flanders Fuel Company of Belmont.
He was raised in Gideon Lodge of Kingston, New Hampshire, December 16, 1918r and always continued his membership in that Lodge. He affiliated with Belmont Lodge of Belmont, Massachusetts, September 3, 1925, and served as Master in 1936. For the past year he served as Grand Pursuivant of the Grand Lodge, also as Master of the 34th Lodge of Instruction, rendering faithful and able service in both positions.
He was a member of Belmont Royal Arch Chapter and also took an active interest in the Order of the Rainbow for Girls, the Order of the Eastern Star, Rotary, and the Belmont Board of Trade, being the President of the latter organization at his death.
In 1919, he married Miss Olive Wilkins of Swampscott, by whom he is survived, also by one daughter, Ruth Elizabeth Flanders.
Brother Flanders succumbed to a heart attack in the Taunton Inn, Taunton, where he was in attendance at the seventy-fifth anniversary of Alfred Baylies Lodge. Fortunately, his sad death was known by few except the Grand Lodge Officers and the officers of the Lodge, all of whom were forced to carry on with sad hearts.
Funeral services were held at the Belmont Methodist Church; Worshipful and Reverend D. Joseph Imler, Grand Chaplain, officiating. The very large attendance of his friends and admirers, together with the beautiful fowers, were a fitting tribute to the esteem for a man who had so devoted his life to the service of his fellowmen. A tnre man and Mason has left a memory which will inspire many to take up his burden and to carry on.
FLANDERS, SIMEON 1785-1866
From Moore's Freemason's Monthly, Vol. XVIII, No. 7, May 1859, Page 223:
It having pleased the Supreme Architect to remove from earthly life our Brother Simeon Flanders, we, the members of St. Matthew's Lodge of Free and Accepted Masons, reverently bow to the will of Him "who doeth all things well," and inscribe on our permanent records the following expression of our respect for his memory.
Resolved, That in the death of Brother Inlanders, Masonry is bereft of one of her ardent supporters, who "through evil as well as through good report," maintained unwavering fidelity to her honor, and who, by standing by her charter in the dark days of adversity, won for himself the gratitude and esteem of St. Matthew's Lodge, the love of all true Masons, and the joy of sharing with them the brighter days of prosperity. And, while we lament that ho no longer mingles with us in the grand work of our masonic life, we will cherish the memory of his virtues as incentives to our own purer devotions; and we will strive to so construct the edifice of our Masonic character, that we may at last become "living stones in that temple not made with hands, eternal in the heavens."
Resolved, That we tender our deepest sympathies to the family and kindred of our departed brother, and, in their sorrowful bereavement, we commend them to Him who has promised to be "the widow's God and the father of the fatherless," and to the blessed Saviour who has said, "Blessed are they that mourn for they shall he comforted."
Resolved, That copies of these resolutions, attested by our Secretary, be presented to the family of our deceased brother, and sent to the Freemasons' Magazine for publication.
Attest,
Fitz William Rogers, Secretary.
FLETCHER, HENRY H. 1840-1886
From Liberal Freemason, Vol. X, No. 4, July 1886, Page 125:
We notice with pain the death of Brother Henry H. Fletcher of Lowell, Mass., which occurred May 19th, 1886. That he was a pure-minded Mason all who knew him can attest; zealous always, he had the courage of his convictions, and preferred to be right rather than preferred. We hope to publish a more extended notice of him, prepared by a brother in Lowell, who
has material at hand.
From Liberal Freemason, Vol. X, No. 5, August 1886, Page 143:
An acquaintanceship of many years with the subject of this notice, with ample opportunity to see and to know of the work done by him in Masonic circles, suggests that something more than a passing notice should be taken of his excellent qualities of head and heart.
His temperament was nervous, sanguine also, and so thoroughly sincere that his fellows had no question of him as to the right, but only whether he could accomplish that which he wished. It was a happy trait in his character, as a Mason, that he was always reasonable in his views, and asked nothing of the brethren that he would not freely perform, thus uniting precept with example in such attractive form, that to follow his lead became a pleasure. Indeed, he put words into action, and happily illustrated, that
"It never was our guise
To slight the poor, or aught humane despise."
It is not pretended of him that he was great, or so preeminent fur high mental qualities that his associates felt the force of these and so gave him preference; neither did he dazzle them by brilliant action or subdue them by an overmastering will. He reasoned with men and tried to satisfy them that a given course was the best to pursue; this being done, it was an easy thing for others to see the right and follow it for its own sake.
To know a man like Brother Fletcher must always be to °ne as a benediction ; indeed, it may be questioned whether it were possible for him to wish harm to even the most obnoxious; agree with them simply to agree he would not, if such agreeing could be construed, however remotely, into coinciding with wrong; temporize he might, and sometimes did, but only that those whom he admonished might have time to reflect before the last step was taken.
His judgment was intuitive, or so closely allied to it that in dealing with men his mistakes were reduced to a minimum. Possibly his plain speaking may at times have been mistaken for brusqueness, but it was rather the emphasis given by an honest nature to his opinions and mode of expressing them. It was not in his nature to say unkind things to or about any one; he pitied quite as much as blamed the tale-bearer, and never allowed himself to continue over long in such company. This phase of his character made him singularly pure as a friend or associate ; and to him the maxim "evil communications corrupt good manners," could in no sense apply. His personal integrity was unquestionable, his honor was
"The finest sense
Of justice which the human mind can frame,
Intent each lurking frailty to disdain,
And guard the way of life from all offense
Suffered or done."
The occasion of his funeral was like a pageant whose motive power was sincerity. A great street parade, a church filled to overflowing with sorrowing people, flowers exhaling their perfume and wrought into tender mottoes, a vast concourse in the streets and around the grave, all served to tell in unmistakable terms of affection and respect for the dead, of as deep regret and as sincere sorrow. He had been a soldier during the late war, and in that capacity endeared himself to his comrades, and when the memorial, prepared by his own townsmen and brothers in Masonry, was read in the Grand Chapter of Massachusetts, Companion Dr. William H. Ruddick spoke of him as a comrade, of his truth, his valor and his patriotism from personal observation and association in the service. True also to his trusts in business, as in all other duties, there is peace in the thought that a good name is to be preferred above riches.
We quote the following report, which tells of his masonic affiliations and labors:
IN GRAND CHAPTER, JUNE 8, 1886.
In Memoriam.
R. E. COMPANION HENRY H. FLETCHER,

Born in Lunenburg, Mass., Dec. 20, 1840.
Died in Lowell, Mass., May 19, 1886.
Let earth close o'er its sacred trust
But goodness dies not in the dust."
R. E. Companion Fletcher was made a Master Mason in Ancient York Lodge, Lowell, in 1864. He received a demit from this lodge in 1866, and after an absence of several years from the city, he joined William North Lodge, Lowell, in 1872.
On the 22d of May, 1865, he received his Royal Arch degree in Mount Horeb R. A. Chapter, Lowell, and on the 27th of October, 1879, he was elected High Priest, which position he filled most acceptably for two years, and was elected an honorary member of that Chapter in 1881. In 1872 he received the Cryptic Rite degrees in Ahasuerus Council, Lowell, and served as Thrice Illustrious Master of that Council from 1876 to 1878. He was admitted to the Orders of Knighthood in Bethany Commandery, K. T., Lawrence, in 1866, from which he afterwards received a clemit and became a member of Pilgrim Commandery, K. T., Lowell. In 1883 he was elected Eminent Commander of Pilgrim Commandery, and most satisfactorily discharged the duties of this office until October, 1885, and was the Junior Past Commander of this Commandery at the time of his death. During the years 1882 and 1883, he was District Deputy Grand High Priest of the Sixth Capitular District. In 1884 he held the office of Grand King of the Grand Chapter of Massachusetts, and in 1879 he was elected Deputy Grand Master of the Grand Council of Massachusetts.
For many years he had been a prominent member of the several Scottish Rite bodies in Lowell, and was also a member of the Massachusetts Consistory. Such is an outline of a beloved brother, companion, and Sir Knight, whose face has recently been removed from mortal sight forever, and whose sympathy and friendship are hereafter to be relegated to the treasuries of tender memories.
He was an ardent and enthusiastic believer in the institution of Freemasonry. He was not only a possessor of its degrees, but a professor of its principles. According to his idea the lessons of the ritual were not simple formulae for special occasions, but rather statements of vital truths to be absorbed and practised in daily intercourse with his fellowmen, and the symbols and rites of our Order were to his mind types of spiritual and eternal things, which are the support of rectitude in temporary affairs, and the promise of compensation in the life beyond the veil. Genial, honest, upright, warm-hearted and manly, he has dropped from the ranks, and a stainless life in the prime of its young manhood, has returned to its Creator on whom it implicitly relied. He lived the life and died the death of a faithful Mason and a Christian gentleman. A heart of purity and tenderness, whose beating was but the motion of unswerving friendship, throbs no longer with the pulsations of mortal life. Beneath the rays of the shining sun, with Nature in her loveliest aspect, and amid the singing of birds he was laid to rest in the city of the dead until the morn of the great awakening. On higher planes of activity his spirit has become, we will fondly believe, the recipient of the fruits of his faith and his love. Therefore, let no farewell be spoken, but from the radiant heights above let a message be heard saying,
"Say not good-night. But in some
Happier clime bid me good morning."
Respectfully submitted,
Arthur G. Pollard,

Jonathan P. Folsom,

Joel Spalding,
Committee
FLINN, SAMUEL 1806-1859
MM ?, WM ?
Charter Member of Mount Tom Lodge, 1850
From Moore's Freemason's Monthly, Vol. XVIII, No. 7, May 1859, Page 223:
Brother SAMUEL FLINN.
Whereas, it hath pleased the Divine Grand Master of the Universe to remove from the labors of this life our beloved Brother, Past Master Samuel Flinn, one of the constitutive members of this Lodge — thereby severing the tie which bound us together here on earth — therefore
Resolved, That we remember with gratitude the faithful services of our late Brother in behalf of Mount Tom Lodge — his steady adherence to the ancient rite and usages of the Order, and the fidelity with which all his Masonic duties were performed.
Resolved, That bowing submissively to the decree of an All-wise Providence, we sincerely and deeply deplore his loss as a warm-hearted friend and a faithful Brother, and desire that it may so help to influence our hearts and our lives, that we may be incited to the more faithful discharge of every duty devolving upon us as men and Masons.
Resolved, That we tender to the family of our deceased Brother deep and sincere sympathy, imploring for them the care of our Heavenly Father, who it the husband of the widow, and the father of the fatherless, and who will not forsake those who pot their trust in Him.
Resolved, That as a token of respect for our departed Brother, the jewels of this Lodge be draped in mourning for thirty days.
Resolved, That a copy of these resolutions be sent to the family of our late Brother — that they be entered at large upon the records, and that a copy be offered to Freemasons' Magazine for publication.
A true copy, (Signed,)
W. B. C. Pearsons,
Henry Wheeler,
E. B. Wheeler,
Committee.
Attest — J. E. Morrill, Sec., Mount Tom Lodge.
Holyoke, Mass., March 10th, 1859.
The above resolutions were unanimously passed. J. E. Morrill, Sec.
FOBES, HENRY 1792-1885
From Proceedings, Page 1885-123:
Wor. HENRY FOBES, born in Bridgewater, Mass., April 30, 1792, removed with his father to the southerly part of the town of Greenwich, which was incorporated in 1816 as the town of Enfield, and there he passed his days. He was prominent in town affairs, holding the office of Selectman many years, and in 1850 representing his district in the State Legislature. Inspired with love of country he became a soldier in the war of 1812. At the first meeting of the petitioners for a charter for Bethel Lodge, held May 11, 1825, he was chosen Worshipful Master, continuing in that office until 1829. He was of a genial, kindly nature, the rule of his life being to do good as he had opportunity. In the affairs of church, town, or State, in the Lodge-room or among the sorrowing ones, whenever he went and wherever he tarried, his life was filled up with brotherly deeds and words fitly spoken. Bro. Fobes died March 29, 1885, being nearly ninety-three years old. At his special request his funeral was attended by Bethel Lodge, the impressive burial-rites of the Order being rendered by the Brethren thereof.
FOGG, HORACE T. 1869-1930
From Proceedings, Page 1930-331:
R.W. Bro. Fogg was born in South Scituate, now Norwell, October 29, 1869, and died in Marshfield August 21, 1930.
He was educated in the schools of his native town and in Harvard College and the Harvard Law School. He was admitted to the Plymouth County Bar, but later devoted his attention to banking, being connected with the South Scituate Savings Bank and the Rockland Trust Company, of which he was President. He was for a number of years Treasurer of Plymouth County.
Bro. Fogg was much interested in the political and civic affairs of the community in which he spent his life. He was very active and energetic in the affairs of the Marshfield Agricultural and Horticultural Society, of which he was President. Death came to him suddenly while presiding at public exercises in connection with the Society's Annual Fair.
He was very prominent in the affairs of the Unitarian Church in his home town.
Bro. Fogg was raised in Phoenix Lodge January 30, 1896. He was Worshipful Master in 1904 and 1905 and was District Deputy Grand Master for the Twenty-fifth Masonic District in 1906 and 1907, by appointment of M.W. John Albert Blake.
Bro. Fogg's was a useful and serviceable life, and one which won the well deserved respect and admiration of his fellow citizens. He is very greatly missed and deeply mourned in his community.
FOLGER, FRANCIS E. 1876-1939
From Proceedings, Page 1939-293:
Right Worshipful Brother Folger was born in Charlestown October 17, 1876, and died at Nantucket July 12, 1939.
The greater part of his active life was spent in the practice of his profession as an engineer in Nantucket.
He took his Masonic Degrees in Union Lodge in 1920. Although he became a member of the Craft rather later in life than most do, he soon became a leader. He was Master of his Lodge in 1929 and District Deputy Grand Master for the Nantucket Thirty-first District in 1935 and 1936 by appointment of Most Worshipful Claude L. Allen.
His many friends keenly feel his loss.
FOLLANSBEE, ISAAC 1813-1882
From Liberal Freemason, Vol. VI, No. 11, February 1883, Page 336:
IN MEMORIAM
In Union Lodge, F. and A. Masons.
Tuesday Evening, Oct. 24, 1882.
The Committee appointed to prepare Resolutions upon the death of W. Bro. Isaac W. Follansbee, Reported :—
Brother Follansbee was born in New Sharon, Maine, a. d., 1813. He came to Boston in 1835, from thence to Dorchester in 1837, here he lived until 1858. In the earlier part of that time he worked at his trade, that of carpenter and builder, doing good work and gaining a good reputation; afterwards he was an officer in the Custom House, in Boston, nearly eight years during the Administrations of Presidents Pierce and Buchanan. When he left the Custom House he removed to Sterling, afterwards to Ayer, then to Dedham, and at the time of his decease had a domicile at East Medway. He died at Roxbury, September 7th, 1882, altera sickness of only four days, age 69 years ; while living in Dorchester, in 1855, he was raised a Master Mason in this Lodge. He was elected its Worshipful Master in 1857, being elected from the Hoor, and served two years, lo the eleven members of this Lodge at that time, now living, the recollection of his unwearied and most persistent efforts in behalf of this Lodge, to acquire the then correct ritual of the Order, and to render it so as to be effective, is very distinct and fresh. He gave his days and nights in its acquirement, for it was exceedingly hard for him t0 retain in his memory the exact words of the Ritual, his educational advantages not having been for such work; but his zeal and masterly, efforts conquered, and he became word perfect in the work an lectures of that date. It should be borne in mind that there had been almost no work done4 for years in the Lodge, and no member at the time was competent to communicate the correct work and Ritual, the older Brothers being few in number and scattered over Dorchester, Milton, Quincy, etc., and from lack of occasion to use it, through the Anti-Masonic times, lost it to a degree. The work done by Union Lodge was mostly done by Brothers from South Boston, and elsewhere, by invitation of officers.
During the two years of Brother Follansbee!s administration, thQ interest in our Lodge was awakened, almost like the awaking of nature from darkest night to beautiful day, so that Union Lodge became a model, and acquired an enviable, far-reaching reputation; its light was sought for by even Lodges in Boston, and was very much visited. Bro. Follansbee never lost his interest in or affection for his own Union Lodge. May his bright example of unflinching, earnest, persistent efforts for this dear old Lodge be emulated by the young men of to-day, who.owe so much to him for this happy home. Let the true Brotherly Love and Harmony which in those days of small things so largely filled the hearts of all the Brothers brighten, and evermore brighten by use, until we all shall arrive at that Celestial Lodge above, where so many of its past members have, we trust, gone, where all is joy and gladness, and Death can come no more.
Resolved: — That it being the will of Almighty God to call our Brother home, we bow with reverence to his All-wise decree.
Resolved: — That the remembrance of his many virtues, his Brotherly love and hearty good will are a relief and consolation, and should be an incentive to us in the work of our lives.
Resolved: — That we tender to the widow, children, and other relatives of the deceased our heartfelt sympathy.
James H. Upham,
Chas. Breck,
Thos. Knapp.
Committee.
FOQUE, THEODORE NARCISSE 1831-1887
From Liberal Freemason, Vol. X, No. 12, March 1887, Page 384:
This brother has long been conspicuous in civil and Masonic life in Malden, where he died of pneumonia March 16th, after a brief illness. He was Past Master of Mt. Vernon Lodge, and Past District Deputy of the Grand Lodge, in each of which places he acquitted himself honorably.
FORRISTAL, PHILANDER JACOBS 1823-1878
From Liberal Freemason, Vol. II, No. 2, May 1878, Page 47:
It is possible that in the life of Philander J. Forristall, there was nothing to entitle him to especial commendation over scores of other men, who have been as conspicuous in the social and business world as lie. It may be, loo, that others are constantly passing over the silent river, whose claim to the affectionate remembrance of many who are so soon to follow, is quite as strong, but who fail to obtain the recognition. The mere public kindly word in the one case, neither adds to nor detracts from the lovable character of either, though it must, in the casu of Brother Forristall, be gratifying to his friends, and especially to his surviving business associates, to reflect upon his many virtues.
Born in Royalston, Massachusetts, he early sought to promote his business interests in Boston, and for a period of twenty-six years was associated, as fellow clerk and partner, with A. W. Banfield, making at the time of his death, the well-known firm of Banfield, Forristall & Co. In a recent conversation with the Senior member of the firm, he stated with much feeling, that in all the time of their association, there had never been a word that could be construed into an unkind one, between them.
In his religious, as in his business character, he was active, intelligent and sincere, and was an influential member in the Baptist Church. Open to the appeals of want, his sympathies were large, and according to, opportunity, his means were judiciously used to s"lten its rigors, and subdue its cares. Free from bigotry, he lived above prejudice, and embraced such agencies as were fitted to improve the character of society, or beautify his own. To a man of his broad and liberal mind, the Masonic institution had many attractions, hence he applied for, and received the three degrees, in Star of Bethlehem Lodge, in Chelsea, Mass., being raised June i, 1855, where he remained a member, until Sept. 16, 1857. Pleased with what he obtained in the Lodge, he applied for and received the degrees in Capitular Masonry in St. Andrew's Chapter, of Boston, in December, 1855, and January, 1856, following this, he received the Orders of Knighthood in Boston Commandery, and the degrees of Cryptic Masonry in Boston Council, and membership in each of these bodies, which he creditably retained till death — except in the Lodge from which he dimitted. He was also in possession of the degrees in the A. and A. Rite, including the 32°.
About the time when he was made a Mason, it was in contemplation to organize Joseph Warren Lodge, in Boston, and Brother Forristall became one of the Charter Members and its Treasurer, under the Dispensation, whose financial affairs he managed so successfully, that he obtained the appellation of "Financial Father of the Lodge." By his generosity, all the bills incident to organizing the Lodge, were paid for out of his private purse, he waiting its ability to reimburse him. He was Chaplain from 1852 to 1862, and in September, 1875, was elected an Honorary Member.
The proportions to which the Lodge has now attained, no doubt, exceeds his most sanguine expectations, but it fully justifies his confidence in its early promise for it has become the largest in Massachusetts, and has no superior in work. The firm of which he was a member has long been actively interested in Masonry. He and Companion Banfield were exalted and became members of the Chapter on the same evening, and have since journeyed together as Masons, Friends and Brothers. Active in their business, it is possible that Brother Forristall had overworked. He had sought brief recreation on his farm in Athol, Mass., near the place of his nativity, prior to a contemplated business trip to Europe, but death "the grand leveller of all human greatness" interposed, and on March 18th, 1878, his spirit "soared to realms of everlasting bliss."
FOSTER, JOSHUA 1766-1858
From Moore's Freemason's Monthly, Vol. XVII, No. 7, May 1859, Page 223:
From the Boston Evening Gazette, April 3.
On Sunday last the remains of Captain Joshua Foster, of Chelsea, were buried at Woodlawn, with Masonic honors by the Star of Bethlehem Lodge, of which he was a member. He was the first of the Lodge that had died during a period of fifteen years, and as it was a special request of the deceased that his Brethren should attend his funeral as a Lodge, they turned out in regalia, eighty strong, and made the most impressive and interesting pageant that has ever been seen in the streets of that suburban city. Out-door displays of this kind are, as they should be, rare, but this was a special case, and the general compliance with the wishes of their departed associate, overcoming strong prejudices in many against display, was a beautiful testimonial in favor of their institution and evidence of that brotherly regard that loses not its hold even with the death of its object.
The day was bright and clear, and the Freemasons formed an escort for the solemn cortege that followed their Brother's remains to their last resting place at Woodlawn, walking the entire distance. They arrived just as the sun was sinking, and the tops of the trees were red with the fading light. Everything was delightfully tranquil. A robin on a distant tree was singing its evening hymn, that through the solemnity of the season seemed to take a more pensive tone No other sound broke the stillness. The open casket containing the body stood in the centre of the mourning group of personal friends and neighbors, and encircling these stood the fraternity. The beautiful ritual of the Order was read by the chaplain, and the responses were given by the Brethren, when they passed around the circle, singing a dirge, each depositing his sprig of acacia, as he took his last look upon the familiar face, and alter the prayer that the great Master raise their Brother in the celestial Lodge above, the procession took its way back among the walks of busy life again, better, it is hoped, for the momentary lesson of mortality they had received.
FOSTER, STETSON 1850-1934
From Proceedings, Page 1934-19:
Brother Foster was born in Bristol, Maine, July 25, 1850, and died in Hingham, January 16, 1934. While he was still a small boy the family moved to Ellsworth, where he was educated in the public schools. On leaving school he was apprenticed as a cabinet maker and upholsterer. In 1871 he went to Boston and found employment in the furniture business, and in 1877 he opened his own business in Boston. About ten years ago he gave up his business, but continued to care for old customers until his retirement from all business activity in 1932.
Brother Foster established his residence in Hingham in 1876, and was initiated in Old Colony Lodge in the latter part of that year. He was Master of the Lodge in 1881, 1883, 1884, and 1885. He was Distict Deputy Grand Master for the Twenty-fifth Masonic District in 1890 and 1891 by appointment of Most Worshipful Samuel Wells.
Brother Foster was always active and interested in the affairs of Old Colony Lodge and was exceedingly helpful in the building and financing of the new and beautiful Temple occupied by it.
He was one of the founders and a past president of the Furniture and Interior Decorators' Association of Boston, and a life member and past officer of the Massachusetts Charitable Mechanics Association.
He was a member of the First Parish Church of Hingham (Unitarian), widely known as the "Old Ship," and was for many years a Trustee and Parish Treasurer.
This brief record shows the character of the man. A sturdy representative of the best New England type, who loved God and served his fellow men, doing with his might what his hands found to do. It is hard to spare such men, even though, like Brother Foster, they pass full of years and honors.
FOWLE, WILLIAM P. 1822-1872
From Moore's Freemason's Monthly, Vol. XXXI, No. 5, March 1872, Page 158:
It is with deep sorrow, rendered the more deep by a long and intimate personal friendship, that we record the death of this estimable brother — an event as un-looked for as it was sudden, and which has taken from us, and from a large circle of attached friends, a genial, social and respected companion. He died on Wednesday morning, Feb. 28, of an affection of the heart, hastened on' to its fatal termination by an attack of pleurisy, at a moment when his family and friends were rejoicing in the prospect of his immediate recovery. But a Higher Power had ordered it otherwise.
Our Brother was the senior partner in the firm of Fowle, Torrey & Co., and was extensively and favorably known in the business community of this city, as an honest and reliable merchant The house to which he was attached was the oldest and one of the most extensive carpet establishments among us, having been in existence more than a third of a century, occupying the same locality. He was a man of generous impulses, of great amiability of character, a courteous and obliging neighbor, upright in all his transactions and true in his friendships.
He was a member of Lafayette Lodge, Boston Highlands, and was buried at Forest Hills, from his residence in that section of the city, on Friday, March 1st, His funeral was attended by a large concourse of sympathizing friends, including a delegation from the Lodge of which he was a member. He leaves a widow and seven children, four of whom are quite young.
FOWLER, MOSES HENRY 1829-1906
From New England Craftsman, Vol. II, No. 5, February 1907, Page 169:
A Memorial Service for Moses H. Fowler was held at Newburyport, Mass., Sunday January 13, by King Cyrus R. A. Chapter, under the direction of Henry W. Little, M. E. High Priest. The service was held in Masonic Hall and was attended by many of the Masonic associates of the deceased.
Most Excellent Harry Hunt, grand high priest of the Grand Royal Arch Chapter of Massachusetts presided, and after briefly addressing the companions introduced Rev. W. H. Ryder of Gloucester, who delivered the principal address. He was followed by Hon. Moses Brown who gave the Masonic record of Companion Fowler, R. E. J. Gil-man Waite, Grand Secretary, who spoke of his earlier days in Masonry, E. M. Perry Sargent, P. G. Scribe, who spoke of Companion Fowler's influence on those associated with him by his constant practice of the true Masonic virtues, and E. Green Davis as a Representative of King Cyrus Chapter. The services were interspersed with singing by the Windsor Quartet of Haverhill.
Companion Fowler was Grand Scribe in 1862. He was a Past Master of St. John's Lodge and Past Commander of Newburyport Commandery of Knights Templar.
From New England Craftsman, Vol. II, No. 5, February 1907, Page 196:''
Brother Moses H. Fowler, a leading business man and banker of Newburyport, Mass., died December 23. He was born in 1829, and had conducted a grocery store for 60 years. He was for many years president of the Ocean National bank and of the Five Cents Savings Bank. He was a member of the board of aldermen in 1866 and 1869 and of the school board in 1868. He was an ardent Freemason. He became a member of St. Mark's lodge in the early fifties and later was demitted to St. John's Lodge, of which he was Master in 1855, 56, 58, 62 and 63.
At the time of his death he was treasurer of that organization, having held that office since 1881. He was High Priest of King Cyrus Chapter, R. A. M., in 1861, and past Eminent Commander of Newburyport Commaudery No. 3, Knights Templars, and a 33d degree Mason. He was a member of the Dalton Club.
FOYE, GEORGE H. 1858-1913
From Proceedings, Page 1913-212:
W. BRO. GEORGE H. FOYE was born in Meddybemps, Me., June 3, 1858, and died at his home in Athol, June 21, 1913. He came to Athol with his parents in 1883 and became engaged with his father in the jewelry business, to which he succeeded on the death of his father in 1903.
Brother Foye was a model citizen, taking an active part in local movements, and was a cheerful and helpful worker in many ways. He served the town as its clerk for fourteen years, holding that office at the time of his death.
Brother Foye received the Masonic degrees in Solar Lodge, Bath, Me., in 1880, and affiliated with Star Lodge of Athol, Feb. 19, 1883. He served as its Worshipful Master in 1888 and 1889, and was District Deputy Grand Master of the Twelfth Masonic District in 1892 and 1893. He was also a member of Union Royal Arch Chapter and of Athol Commandery, K.T., being Eminent Commander of the latter in 1886 and 1887.
He was a member of and was actively identified with other social and business organizations in his adopted town.
FRANK, SEWELL ALVIN 1921-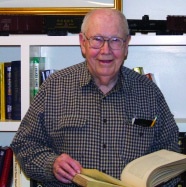 From TROWEL, Summer 2007, Page 12:
I am of Yankee-Protestant and Scottish-Irish Roman Catholic heritage, of which I am immensely proud. I am equally proud to be a Mason and would like to take a moment to explain why.
While I never experienced fighting or bombing while I served in World War II, I was not sheltered from a living hell. As a result, I left many of my previous comforts behind, including my church. I did not re-affiliate with my religion until I joined the Masons. Masonry is a philosophy of life based on religion, but it is not related to any church, mosque, synagogue, or any other type of religious institution.
I applied to Mount Hermon Lodge, Medford, during the spring of 1947. Because of the summer recess, I had to wait until September to take my first steps into Masonry. I attended classes on the First, Second and Third Degrees for a period of three months. Our teachers were very knowledgeable Masons. I was very proud to be raised as a Master Mason and to join others who had preceded me in this noble and worthwhile undertaking.
Masonry (figuratively) traces its roots to the building of King Solomon's Temple. This temple was beautiful, and the masons who built it were of the operative type. In the Middle Ages, the operative masons built beautiful structures, including grand cathedrals. They decided to also build beautiful thoughts, which became the basis of Freemasonry. Eventually, operative masons began to include non-operative masons who were called speculative masons. I am a speculative mason.
The mathematical aspect of the ritual fascinated me, especially the 47th problem of Euclid, generally referred to as the Pythagorean Theorem, used by operative masons in ancient times and still used today by operative masons, carpenters, engineers and many others.
There are many aspects of Masonry that are all too often misunderstood. One such myth is that Freemasonry is a secret society. Nothing could be further from the truth. While the ritual is "secret," its sources certainly are not. Ninety percent of Masonic ritual is taken from the Bible, while 10% is related to basic geometry and architecture. Which raises the question; if the ritual contains nothing controversial, why is it kept secret? The answer goes back to the Middle Ages. Operative masons traveled wherever their craft was needed. If you were a mason in charge of an important building project, how could you be sure that the men you hired were actually well trained operative masons? You would ask them questions that only qualified masons could answer — "secret" answers. As Freemasonry developed, the secret aspect was included so that Masons traveling to other lodges could be admitted, even if they knew no one in the that lodge, because they could give the correct "secret" answers to questions.
My late wife and I were very fortunate to be able to move to the Overlook Masonic Health Center a year ago. She was on the Alzheimer's floor and received not only excellent care but also a great deal of loving attention. I live in Enhanced Living. Although a number of the residents are Masons, many are not. Like all of the Masonic charities, the Overlook is welcoming to all who need its services.
FREEMAN, CHARLES McKAY 1920-2011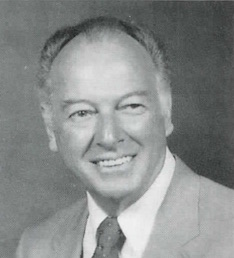 BIOGRAPHY
From TROWEL, Fall 1992, Page 11:
We are taught that Masons are workers in stone. It is therefore appropriate that we profile one who is such a worker, but not in the usual sense. Charles McKay Freeman is an artist, a craftsman and on occasion, truly, a worker in stone.
His stone lithographs have received international acclaim as have many of his paintings of wildlife and still life. His association with TROWEL, since its inception, has been responsible for much of the praise which the magazine has received from around the world. As Art Director his duties include not only the choice and composition of art work and pictures, each cover included, but also the layout of the publication in its entirety. Many, many hours are devoted to this preparation, and Charlie is always meticulous in his demand for excellence.
The cover of this issue is a Fall Scene of a Saw Whet Owl done in Acrylic on Whatman Board by Charles Freeman. The back cover displays several reproductions of his original paintings of various scenes indicative of his versatility. His hand-pulled stone lithographs are either black and white or hand-colored.
A native of Arlington, raised in Belmont, Charlie attended the School of Practical Art, now the Art Institute of Boston, on a full scholarship. He served four years in the Air Force during WW IT. as a Staff Sergeant with service in the European Theater. He has a grown family and lives with his wife, Karen, in Amesbury. He is a member of the prestigious Copley Society of Boston and has had numerous individual exhibitions throughout New England.
Charlie is a Past Master of Charles C. Dame Lodge, serving in 1977, is a recipient of the Joseph Warren Medal, and is a member of both the York and Scottish Rites. He is a hunting and fishing enthusiast and a true outdoors-man which is characterized in so many of his paintings. His ability to capture the essence of his subjects is evidenced by the many honors he has garnered in competitions.
Well versed in all media, he is primarily devoted to acrylic and casein as well as working in stone. "I find the earth tones of casein most accurately represent nature and wildlife, and they are pleasant to use."
After military life, he was involved in various facets of the commercial art world before exclusively entering the fine art field. For the past ten years, he has had the distinction of being internationally recognized as a nature and wildlife artist. He has amassed many honors throughout his career. He has been in the top twenty in the Federal Duck Stamp contest three times, and he has won the Illinois Duck Stamp and the Kentucky Trout Stamp competitions. He has completed a series of commissioned paintings for Marty Stouffer, renowned wildlife photographer, and Charlie's work has appeared in publications for the State of Vermont, Savage Firearms, Winchester Arms and Ducks Unlimited as well as many others.
He is currently collaborating with Master Printer Herbert A. Fox in producing limited edition, hand-pulled stone lithographs in varying sizes. His studio at 1 Kimball Road, Amesbury is a joy to visit and to see him at work is reminiscent of Norman Rockwell, and his philosophy matches:
"I love my work, and of course, that stems from painting what I enjoy. I am inspired by the awe I feel for nature and its delicate creatures. Anyone who enjoys the outdoors can relate to the emotions I strive to convey in my work."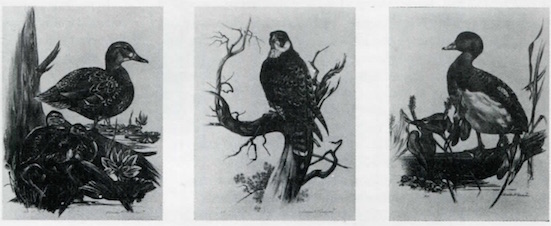 Limited edition, hand-pulled stone lithographs, signed and numbered.
FRENCH, ABIJAH 1829-1885
From Liberal Freemason, Vol. IX, No. 7, October 1885, Page 222:
On Sunday, October 4th, the funeral of the late Abijah French at Orange was very largely attended. A special train took over seventy-five or eighty members of Athol Commandery Knights Templars and Masonic Lodges. Services were conducted by Rev. Mr. Quimby, pastor of the Universalist Church, and the remains were escorted to the cemetery by Orange Lodge and Crescent Chapter. The town loses an enterprising business man in the death of Mr. French, and the Masonic fraternity a good member.
FRENCH, GEORGE 1798-1877
From Liberal Freemason, Vol. I, No. 8, November 1877, Page 218:
Sir Knight George French died at his residence, North Andover, on Monday, August 6, 1877, aged seventy-nine years and ten months. He was the oldest Mason in that part of the State, having received the M. M. degree in Pentucket Lodge, Lowell, in 1819. He received the Royal Arch Degree in Mt. Sinai Chapter, Lawrence, in 1865, and was knighted in Bethany Commandery the same year. He was a zealous Mason, respected by all who knew him aright, and in his last illness he was ministered to by loving Brethren, members of his own and Cochichewick Lodge. He was a member of St. Matthew's Lodge, Andover, at the time of his death. The funeral was attended by a delegation from Pentucket Lodge, Lowell, St. Matthew's, Andover, and was concluded by Bethany Commandery.
FRENCH, GEORGE 1837-1920
From Proceedings, Page 1921-247:
R. W. GEORGE FRENCH was born in Holt, England, March, 1837, and died in North Adams, Mass., December 23, 1920. He was of a family long identified in the country of his birth with woolen manufactures. He came to America when seven years of age and located in Lee, where he was employed in a woolen mill. Several years later he went to North Pownal, Vt., and was employed in an important position in a mill in that town. While in Vermont he attended a writing school taught by the late President James A. Garfield who at that time was a student of Wiliiams College. September 8, 1865, he removed to North Adams and became Superintendent of a mill at Braytonville, Mass. He there organized a Sunday School which has continued to this present time. He was its Superintendent fourteen years. Subsequently he was engaged in the clothing business for three years. A little later he assumed the insurance business in which he was engaged at the time of his decease. Since 1881, he was the General Agent for Western Massachusetts of the Penn Mutual Life Insurance Company. At the time of his decease he was the oldest agent of that company in active service.
Bro. French received the Masonic degrees in Evening Star Lodge, of Lee, Mass., in 1859. Soon after taking the degrees he moved to Hamilton, N.Y., and on June 19, 1861, affiIiated with Hamilton Lodge No. 120. He was Master of Hamilton Lodge in 1864 and 1865; November 18, 1885, he dimitted from Hamilton Lodge and on January 12, 1886, joined Greylock Lodge, of North Adams, where he was a member until his decease Decemper 23, 1920. He was Chaplain of Greylock Lodge for thirty-four years, having been appointed for the thirty-fourth time three days before his decease.
R. W. Bro. French was District Deputy Grand Master for the Fourteenth Masonic District in 1887, 1888, and 1889. He was also a member of Saint Paul's Commandery, K. T., of North Adams, serving as Prelate nearly twenty years.
R. W. Bro. French led a very busy life in business and in civil and religious affairs. He was Selectman of the town of North Adams in 1877 and 1878; Warden in Ward of the City of North Adams twenty-five years, serving as such at the election in December, 1820, and was a qualifying officer of the Commonwealth. For more than fifty years Bro. French was prominent in the Congregational Church in North Adams, and for forty years held the office of Deacon in the church. In December, 1916, he was elected to an office in the church unusual in church organizations, namely Deacon Emeritus, a position he held until his decease. He was Secretary of the North Berkshire Conference of Congregational Churches for forty-two years.
Bro. French was called to his heavenly home when at labor. On the morning of Deeember 23rd, last, he was on his way to his office, when the call came; his spirit passed on; his mortal remains were prone upon the cold earth. Such Brethren are worthy of our words of commendation and gratitude and of our personal imitation.
FRENCH, JOSEPH F. 1817-1906
From Proceedings, Page 1906-153, in Grand Master's Address:
I desire to recall the name of one Brother, lately deceased, who rendered Freemasonry in this Jurisdiction long and faithful service. Wor. Bro. Joseph L. French, of Abington, died on Tuesday, Nov. 6, 1906, aged eighty-nine years. He was a Freemason forty-five years and during that time, until his late illness, attended every meeting, regular and special, of John Cutler Lodge, of which be was a past Master, with three exceptions. For nearly thirty years he has been a member of this Grand Lodge, an honor in which he had a great deal of pleasure and pride.
"Strange - is it not? that of the myriads who
Before us passed the door of Darkness through,
Not one returns to tell us of the road
Which to discover we must travel, too."
From New England Craftsman, Vol. II, No. 3, December 1906, Page 116:''
Brother Joseph Ford French died at Abington, Mass., November 6, at the advanced age of eighty-nine years and four months. He was born in Weymouth. He was a member of John Cutler Lodge more than 40 years, He served as Wor. Master of the Lodge from 1879 to 1882 and had represented the lodge as Proxy to the Grand Lodge for many* years. He had been accustomed to install the officers of the lodge for a long series of years. He received the Capitular degrees in Pilgrim R. A. Chapter in the summer of 1863 and in December of that year was appointed Tyler of the Chapter which office he held continuously up to the time of his death, missing scarcely a meeting until nearly the end of his life. He was a member of Abington Council R. and S. Masters and Old Colony Commandery K. T. The funeral service was in charge of his lodge.
Brother French was a painter by trade. He was a quiet but cordial and genial brother and deeply interested in everything connected with Masonry.
FRENCH, WILLIAM C. 1841-1913
MM 1871, Perfect Ashlar #204, New York City, NY
Member 1884, Joseph Webb demitted 1889
Member 1890, Revere
From Proceedings, Page 1913-75:
I think this is a fitting occasion on which to speak of our Veteran Chief Engineer, William C. French, who was in our employ from 1899. He was born in Hinsdale, N. H., May 11, 1841, and died at his home in Boston, May 29, 1913. At the age of nineteen years he enlisted in the Fifth Regiment Massachusetts Volunteers, Col. Samuel C. Lawrence commanding, in response to the first call of President Lincoln. After the expiration of his military service he took an interest in the early development of electric lighting, and installed and operated the first generator used in this country for mercantile lighting of stores. He was engaged in this work until 1899 when he took charge of the electrical and steam plant in this building.
Brother French was an unusual man - a great student, a thorough Shakespearean scholar, a master of his profession, of kindly nature and good humor; he made friends of all who met him, and retained their friendship. We have met a serious loss in his death, but the remembrance of him is pleasant, and his good-natured fellowship is a memory that endures.
From New England Craftsman, Vol. VIII, No. 9, June 1913, Page 303:
William C. French, who had charge of the important engineering department of Masonic Temple, Boston, Mass., who was respected and loved by all who knew him, died at his home in Jamaica Plain, Thursday, May 29th.
He was a genial and kind brother, loyal to his friends and to his duties. He will be greatly missed. William Chauncey French was born in Hinsdale, N. H., May 11, 1841. He was a veteran of the Civil War, and at the first call of President Lincoln for volunteers he enlisted in the Charlestown Artillery Company of the 1st Massachusetts Regiment, and served creditably in both battles of Bull Run. For several years following the war he was a machinist and stationary engineer in Springfield.
After he returned to Boston he became connected with a sewing machine company as an expert in the mechanical repair department and continued with it some time. He took an interest in the early development of electrical lighting and installed and operated the first generator used in Boston for mercantile lighting of stores, which were owned and controlled by a leading clothing firm. He remained with it as engineer until 1899.
Mr. French was affiliated with craft, capitular, cryptic and templar rites in Freemasonry. He joined Perfect Ashlar Lodge of New York City in 1871, and on moving here took membership in Joseph Webb Lodge, and in 1890 in Revere Lodge. He was exalted in St. Andrew's R. A. Chapter, Feb. 2, 1887; joined Boston Council, R. and S. M., Sept. 29, 1887, and was knighted in De Molay Commandery, K. T., June 22, 1887. He was accepted in Aleppo Temple of the Mystic Shrine, Dec. 22, 1889. In the latter three bodies he was a life member.
FROST, WILLIAM WALLACE 1841-1907
From New England Craftsman, Vol. II, No. 9, June 1907, Page 351:''
Captain William Wallace Frost, a popular member of Boston Commandery, K. T.. died, May 7. at the age of 66 years. Brother Frost was a member of Fraternal Lodge and Orient Chapter of Hyannis. Mass.
FROUNFELKER, CLARENCE LORRAINE 1894-1945
From Proceedings, Page 1945-266:
Brother Frounfelker was born in Binghamton, New York, on September 23, 1894, and died at his home in Watertown, Massachusetts, on September 4, 1945.
After attending the public schools in Scranton, Pennsylvania, he was graduated at the Lackawanna Business College of Scranton. In l9I2 he removed to Boston and entered the employ of Chamberlain & Co., wholesale dealers in meat, where he remained for about thirty years. During the past two years, he was employed by the MKM Knitting Mills of Manchester, New Hampshire.
He was raised in Pequossette Lodge of Watertown on May 25, 1918, and served as Master in 1929. He became a charter member of Victory Lodge on February 4, 1921, and dimitted on January 27, 1939.
He served as District Deputy Grand Master of the (Brighton) 5th Masonic District in 1935 and 1936, by appointment of Most Worshipful Claude L. Allen, Grand Master.
He was deeply interested in the Masonic Fraternity and gave liberally of his time and strength to the furtherance of its work and principles. No opportunity for service was neglected by him, and he leaves a large circle of friends who deeply mourn his passing.
FULLER, ALVAN 1878-1958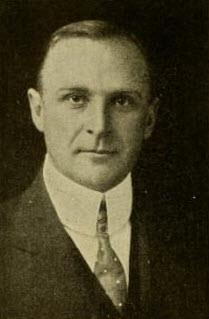 From Scottish Rite, NMJ, Facebook page:
Governor of Massachusetts, 1925-29. Born Feb. 27, 1878 in Boston. He was a wealthy auto dealer (Packard) in Boston. He was a member of the state legislature in 1915, and U.S. congressman to 65th and 66th congresses (1917-21) from Mass. He served as lieutenant governor from 1921-25. He never cashed a paycheck as governor or congressman. As governor, he was beset by pressure from near and far to intervene in behalf of the condemned Nicola Sacco and Bartolomeo Vanzetti. After a full investigation by a committee appointed by him, he decided to back up the state judiciary, and they were executed for murder. Agitators charged that Fuller was predisposed against the immigrant, anarchist Italians because of his wealth and position.
He was raised in Converse Lodge, Malden, Mass. in 1906; exalted in Tabernacle Chapter, R. A. M. in 1923, greeted in Melrose Council, R. & S. M., and knighted in Beauseant Commandery, all of Malden in 1923. He received the 32° AASR (NJ), at Buffalo, N.Y., in 1926, and 33° in 1926; member of Aleppo Shrine Temple and Omar Grotto of Boston. Died May, 1958.
FULLER, ARTHUR 1843-1922
From New England Craftsman, Vol. XVII, No. 8, May 1922, Page 236:
He was a civil war veteran, having enlisted in I Company, 8th regiment, M. V. M. Aug. 22, 1862. He served with the regiment for nine months. He had also been high in various Masonic bodies and was a past commodore of the South Boston Yacht Club. Commodore Morrill, a member of the company, also a past commodore of the S. B. Y. C, attended the funeral as a representative of the club, with many old-time members of the company. He was initiated in Mount Carmel Lodge June 27, 1870; raised September the same year; raised November, 1870.
His remains were interred in Mt. Auburn Cemetery. The services there being attended by a large number of his former friends aw associates.
---