MAGLHHolley
From MasonicGenealogy
HENRY O. HOLLEY 1898-1979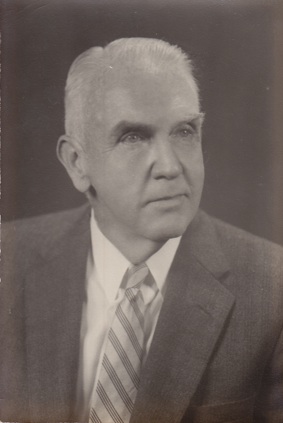 Senior Grand Warden, 1955
MEMORIAL
From Proceedings, Page 1979-145:
Right Worshipful Henry Orson Holley was born at Springfield, Massachusetts, in February 25, 1898 the son of George Henry and Cora Burleigh Holley, and died at Springfield, Massachusetts in the Mercy Hospital on July ll, 1979 in his eighty-first year. He was graduated from Classical High School in that city. In 1919, he received his B.S. Degree from Dartmouth College in Hanover, New Hampshire. He received an L.L.B. degree from Northeastern University in 1928 and later a Masters Degree in Education from Harvard University in 1937. He was an instructor at Monson Academy 1920-l927. He was then named principal of Monson High School in 1923 until his retirement in 1962.
As Principal of Monson High School for thirty-nine years, he was instrumental in forming the small school Basketball tournament at Massachusetts Agricultural College in Amherst, now the University of Massachusetts. He later received the professor Harold M. Gore Award from the University of Massachusetts for being an "outstanding Principal." After his retirement, a scholarship in his name was established at Monson High School. He served his community as a past Commander of the American Legion Post No. 261, and a Past president of the Monson Rotary Club. He was Deacon Emeritus and Moderator for the First Church of Monson. Brother Holley was a much sought after dinner speaker and traveled to many sections of New England, speaking mostly about small school education. He possessed a keen wit and great charm in this capacity.
He served in the U.S. Army in 1918. He was president of the Hampden County Teachers Association, and Chairman of the Massachusetts Principals' Association committee on Athletics. He was also President of the Connecticut Valley Round Table (Principals' Association).
Brother Holley was raised a Master Mason on October 21, 1922 in Day Spring Lodge in Monson. He served as its Master in 1931. He was Junior Grand Steward of the Grand Lodge in 1940. In 1942 and 1943, he served as District Deputy Grand Master of the Palmer 19th Masonic District. In 1955, he was Senior Grand Warden and received the Henry Price Medal. He was Grand Representative of the Grand Lodge of British Columbia at the Grand Lodge of Massachusetts from 1955 to 1967. He received the Veteran's Medal in 1972. Brother Holley received the Royal Arch Degree in 1923 in Hampden Royal Arch Chapter and held offices through King. He also was a member of Springfield Commandery and of Melha Temple, A.A.O.N.M.S. Until recent years, he continued to serve his Blue Lodge as Treasurer. He had been a speaker for the Lodge of Instruction since 1937.
He leaves his wife, Elizabeth (James) Holley; a son, Worshipful Wayland J. of Wilbraham; a daughter, Cora H. Douglas of East Longmeadow; a sister, Anne Hayward of Wilsboro, New York and five grand children.
A memorial service was held July 13, at the First Church in Monson. Burial was in Hillcrest Park Cemetery, Springfield. It was Brother Holley's wish that donations could be made to the Shriners Hospital for Crippled Children, Springfield, his church's Memorial Fund, or to the Henry O. Holley Scholarship Fund, Monson Junior-Senior High School. This final act typifies the deep concern that Brother Holley had for his fellow man. We will miss him deeply and will always remember him.
Respectfully submitted,
Kenneth L. Collard,
Henry E. Ludlam,
Harmon S. Smith, Jr.,
Committee
---