MAGLEChilds
From MasonicGenealogy
EDWIN OTIS CHILDS 1876-1950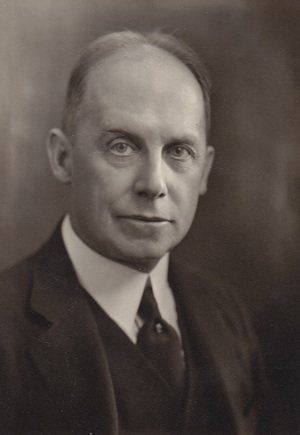 Deputy Grand Master, 1939
MEMORIAL
From Proceedings, Page 1950-92:
Rarely has a long life been so crowded with service to others as was that of R.W. Edwin Otis Childs, which began in Newton, Massachusetts, August 10, 1876, and ended its earthly chapter in the same city on May 17, 1950. In all his seventy-three years, 'Ned" Childs probably never once refused a call for service of any kind. The range of his civic, religious and fraternal services was extraordinary, but it was matched by the range and depth of his personal friendships. At his funeral, the great Eliot Church in Newton was filled to the doors by men and women of all walks of life, all feeling the loss of a sincere friend who was always kindly, cheerful and understanding.
Graduating from Harvard University in 1899, he studied law at Boston University, received his law degree in 1902, and practiced law for the ensuing half century
He served his city of Newton in many capacities and for long periods. Among these services were membership in the Board of Health from 1907 to 1913; Mayor from 1914 to 1930, and again from 1936 to 1940. He served the County of Middlesex as a County Commissioner from 1945 to 1948, and the Commonwealth of Massachusetts as a member of the Commission to Investigate Drunkenness. He was instrumental in starting the Boys Division of the Newton Y.M.C.A. in 1891 and was a Director of the Y.M.C.A. since 1901. He was President of the Nonantum Boys Club since 1907; leader of the Good Citizen Association for more than forty years; and a member of the Newton Rotary Club since its founding in 1923. He twice declined important judicial positions.
He was in continuous demand as a speaker of unusual eloquence and he gave of his time and strength without stint, as he did of his financial resources. His words and his acts were wholesome, generous, courageous.
He was a member of Eliot Congregational Church and was also active in the North Congregational Church in Nonantum.
His fraternal affiliations were many and varied, including the New England Order of Protection, the Elks (Past Exalted Ruler), Odd Fellows (Past Noble Grand), Royal Arcanum and Grange, and since 1924,he was Chairman of the Advisory Board of Newton Chapter of DeMolay, but his primary fraternal interest was in Masonry.
As a Mason, he was twice appointed to the second highest office in the state - as Rt. Ill. Deputy Grand Master of the Grand Council in 1936, and as Right Worshipful Deputy Grand Master of Masons in Massachusetts in 1939. There follows a condensed statement of his Masonic record.
Fraternity Lodge, A.F. & A.M., Newtonville, Mass.

Initiated Sept. 15, 1911; Passed Oct. 20, 1911; Raised Dec. 15, 1911
Worshipful Master, 1919-1920

Norumbega Lodge, A.F. & A.M., Newtonville

Charter Member May 2, l92l

Newton Royal Arch Chapter, Newtonville
Cryptic Council, Royal & Select Masters, Newtonville

Greeted Feb. 10, 1914
Illustrious Master, 1926
Rt. Ill. Deputy Grand Master of Grand Council, 1936

Gethsemane Commandery No. 35, Newtonville

Knighted June 24, 1913
Prelate of Commandery

Scottish Rite Bodies, Valley of Boston

Lodge of Perfection (Boston Lafayette), Apr. 4, 1913
Giles F. Yates Council, Princes of Jerusalem, Apr. 11, 1913
Mount Olivet Chapter of Rose Croix, Apr. 18, 1913
Massachusetts Consistory, Dec. 25, 1913
Served as Sovereign Prince of Giles F. Yates Council, Princes of Jerusalem, 1935-1938

Supreme Council, A.A.S.R., N.M.J.

Created an Honorary Member 33° September 27, 1939

Grand Lodge of Masons in Massachusetts

Henry Price Medal, 1937
Deputy Grand Master, 1939
Grand Representative Manitoba, 1936*1950
How fitting the words he used so frequently at the close of his eloquent addresses:
"The passing of that which changes, and the changelessness of that which passeth not."
Fraternally submitted,
Joseph Earl Perry
Raymond E. Gorman
J. Edwin Mitchell
---