Difference between revisions of "GMNickerson"
From MasonicGenealogy
Line 15:
Line 15:
 
 
 

'''[http://www.masonicgenealogy.com/MediaWiki/index.php?title=MassachusettsYear1872 1872] [http://www.masonicgenealogy.com/MediaWiki/index.php?title=MassachusettsYear1873 1873] [http://www.masonicgenealogy.com/MediaWiki/index.php?title=MassachusettsYear1874 1874]'''

 

'''[http://www.masonicgenealogy.com/MediaWiki/index.php?title=MassachusettsYear1872 1872] [http://www.masonicgenealogy.com/MediaWiki/index.php?title=MassachusettsYear1873 1873] [http://www.masonicgenealogy.com/MediaWiki/index.php?title=MassachusettsYear1874 1874]'''

 
+
 
+
 
+
 
+
 
+
 
+
 
+
 
+
 
+
 
+
 
+
 
+
 
+
 
+
 
+
 
+
 
+
 
+
 
+
 
+
 
+
 
+
 
+
 
+
 
+
 
+
 
+
 
+
 
+
 
+
 
+
 
+
 
+
 
+
 
+
 
+
 
+
 
+
 
+
 
+
 
+
 
+
 
 
 

=== MEMORIAL ===

 

=== MEMORIAL ===
---
Revision as of 07:11, 23 September 2016
SERENO D. NICKERSON 1823-1909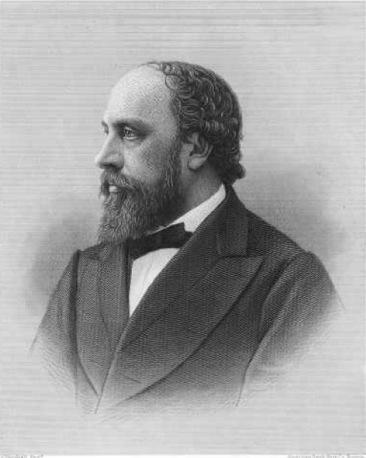 MM 1856, WM 1861-1863, Winslow Lewis
DDGM, District 1, 1864
Deputy Grand Master 1866
Grand Master 1872-1874
Recording Grand Secretary 1881-1908
Grand Historian 1908-1909
---
TERM
BIOGRAPHY
TROWEL, 1999
From TROWEL, Winter 1999, Page 23:
Sereno Dwight Nickerson
Author, Historian and Philosopher of Law
by R.W. James T. Watson, Jr., TROWEL Staff
On an inside wall of St. Paul's Cathedral in London appears this sentence. "SI MONUMENTUM REQUIRE CIRCUMSPICE." a tribute to its builder. Sir Christopher Wren, who rebuilt St. Paul's after the fire of 1666. Those who have researched the Grand Proceedings for the 50-year period when M. W. Sereno D. Nickerson was active in the Massachusetts Grand Lodge and have observed the beauty of the Grand Lodge building could truly use the same tribute for him as was given Wren: "If you seek his monument, look about you."
Bro. Nickerson descended from William Nickerson who had arrived in this country in 1637 and settled on 4000 acres of land in what is now Chatham on Cape Cod. Among his ancestors were Elder William Brewster and Stephen Hopkins of the "Mayflower." Gov. Thomas Prence of the Old Colony and Rev. John Mayo, first minister of the Second Church in Boston.
His father, Capt. Ebenezer Nickerson, was for 50 years a Boston merchant on Long Wharf, while his mother was of Concord and Lexington ancestry. Both are buried in the Nickerson Tomb in the Granary Burying Ground in Boston.
Nickerson's education began with guidance from his accomplished mother, then by the best private schools of that period. Chauncy Hall and Phillips Academy, graduating with high honors. After graduating from Yale College in 1845. he studied law at Harvard, where he received his degree in 1847 and was admitted to the Suffolk Bar the following year. Because of his father's wishes, he entered mercantile life with him under the name. E. Nickerson & Co.. after having practised law for only one year.
On April 21. 1856, he received his first Degree in Masonry in Winslow Lewis Lodge, Boston, then under dispensation, becoming the 12th candidate. He became a member on March 13, 1857, and served as Worshipful Master in 1860-1863. In 1860 he attended Grand Lodge and served there continuously in many capacities for the next 49 years.
Nickerson served as D. D. G. M. in 1864, and was elected to the Board of Directors, serving until 1881. In 1866 he was chosen as Deputy Grand Master, serving as Grand Master from 1872-1874. His administration established a policy of enthusiasm, methods and direction that has continued to the present.
From 1867-1875 Nickerson was chairman of the Finance Committee having entire management of Grand Lodge funds. He served on the Library Committee, 1875-1909; the Commission of Trials, 1877-1881; and the Charity Committee, 1898-1909.
After the Winthrop House apartments, site of the present Grand Lodge, burned in April 1864, Grand Lodge had a plot of land and $2000 with which to erect a structure. Nickerson served on the Building Committee and, as chairman of the Finance Committee, assumed responsibility for financing the new structure. At one time he was endorser to $200,000 without which action Grand Lodge would have been unable to borrow money, extending construction by years.
While half a million dollars passed through his hands during the donating period, many failed to give their share. Bro. Nickerson eventually made up those needed funds, though not responsible for doing so. In 1909 the assessed value of the building was $1,292,000.
In 1881 when the Grand Secretary died in office, Nickerson assumed his duties and was elected annually for 27 years. On St. John the Baptist Day. 1908, he was appointed Grand Historian, a position created for him because of his knowledge of Masonic history. His first presentation came that September, a sketch of R. W. William Haskins, a Grand Secretary from 1772.
Over the years Nickerson had given many addresses recorded in the Grand Proceedings. He now wanted to gather more information about the gravestone carved with the square and compasses and the date 1606 found at Goat Island, Annapolis Basin. Nova Scotia, by Dr. Charles T. Jackson of Boston in 1827, and about the rounded rock inscribed, "La Belle 1649." commemorating the burial site of French soldiers who came to Nova Scotia, "Annapolis Royal l'Acadie." in 1603.
He also wanted to research further the existence of an early Masonic Lodge recorded by Charles W. Moore in his "Masonic Mirror." This information came to Moore from the Rev. William Montague, a Mason and Rector of Christ Church after the Revolution, who stated that according to King's Chapel records, a Lodge had existed in Boston in 1720.
Shortly before his death Nickerson expressed regret at not having retired sooner as Grand Secretary, for he realized that he would not have time to write a history of the early Massachusetts Grand Lodge nor learn the significance and history of the "Freemason," a ship owned in and cleared from Boston for the West Indies on September 18, 1721.
When Bro. Nickerson died on November 6.1909. funeral services were held at his home in Cambridge and the First Parish Church. Harvard Square, with a eulogy by the Grand Chaplain and burial ritual by Winslow Lewis Lodge. Interment was in Mt. Auburn Cemetery, Cambridge.
Bro. Nickerson's portrait hangs in Corinthian Hall on the third floor of Grand Lodge.
MEMORIAL
NEW ENGLAND CRAFTSMAN, DECEMBER 1909
From New England Craftsman, Vol. V, No. 3, December 1909, Page 76:
The names of the Grand Masters of the Grand Lodge A. F. & A. M., of Massachusetts form an illustrious list of men conspicuous for Masonic ability and Masonic service. Among these honored brethren Most Worshipful Sereno Dwight Nickerson stands foremost for long and faithful service, lie was one of the best known and most respected Masons of his State and ranked high among the Masonic authorities of his time. His vast knowledge covered every branch of Masonic literature, but was especially evident in his work for maintaining the integrity of Massachusetts Masonic history. His useful life was terminated Saturday, November 6th, at the age of 86 years.
Brother Nickerson was born in Boston; he has always lived in and around the city. His education was secured in private schools and at Phillips, Andover, where he fitted for Yale from which university he was graduated in 1845. Following his graduation he studied law, remaining a year and a half at Harvard Law School. He was admitted to the bar in Boston, of which he was a member to the hour of his death, although he never practiced.
Subsequently he engaged in mercantile pursuits, but he became more and more deeply interested in Freemasonry and he gave much attention to it until in 1881, he was made Recording Grand Secretary of Grand Lodge, which position he held until June 30, 1908, when he resigned to become historian. As Recording Grand Secretary he devoted all of his time to the duties of that office.
In connection with his office he was a member of the building committee of the Grand Lodge from 1864 to 1879; a commissioner of trials, 1877 to 1881; member of the library committee. 1875 to 1909, and on the committee of charity, 1889 to 1908.
His Masonic attainments were well attested in the years 1874 and 1875, when he edited and published the New England Freemason, a scholarly magazine of recognized merit, best appreciated by those well versed in Masonic history and literature.
Brother Nickerson's Masonic record is as follows: In March, 1856, he became a member of Winslow Lewis Lodge of Boston, in which he retained membership and kept up an interest until the end of his life. He was Worshipful Master during 1861-2-3. In 1860 he entered Grand Lodge as warden from his own lodge, and for nearly half a century he has held office continuously therein, having accomplished a remarkable work for the fraternity. He was District Deputy Grand Master in 1864, Deputy Grand Master in 1866 and Grand Master in 1872-4. He was the senior permanent member of the Grand Lodge, that distinction having been attained by the fact that such title came with the honors given him in 1866. Seven years after leaving the East of the Grand Lodge he was installed Recording Grand Secretary, He was the senior living Past Grand Master at the time of his death, the next in order being Gen. Samuel C. Lawrence.
In 1857 the capitular degrees were conferred upon him by St. Paul's Chapter and those of the cryptic rite in Roxbury Council R. and S. M. He was knighted in De Molay Commandery, K, T.. in 1857, and continued on its roll ever since. St. Bernard Commandery conferred honorary membership upon him. He passed through the four Scottish rite bodies, was elevated to the 32° by Massachusetts consistory and crowned a 33° in 1871, by which he held honorary membership in the Supreme Council Northern Masonic Jurisdiction for the United States.
It is a serious loss to Freemasonry that Brother Nickerson was not spared to complete the history of the Grand Lodge. His education and great knowledge of all matters relating to the beginning and growth of Freemasonry in America especially fitted him for this work.
As a champion of the claim of Massachusetts for priority in regularly constituted Freemasonry in America he had no equal and the closing work of his life was the preparation of proofs and new evidence in support of his opinion. A delay of a few days in his final illness would have permitted us to give our readers something on this subject which he was preparing and which was probably the last work undertaken by him.
Brother Nickerson was a pleasant man to meet. He was quiet and dignified in manner. His opinions were positive, but supported by what he believed to be good reasons. His assistance to young Masons seeking information on any subject connected with lodge administration was most valuable. His memory was phenomenal ami almost invariably enabled him to place his finger on the page and paragraph of any desired authority without delay.
He began his work as historian with great promptness, one of his first doings was to prepare a sketch of William Hoskins, Secretary of the Grand Lodge in 1778-82, and who was an officer in the revolutionary army, in the commissary department.
His last appearance in Grand Lodge was at the Quarterly Communication, September 8th of the present year. He was feeble at the time but gave an interesting statement of new proof of his opinion that Massachusetts is the birthplace of Constituted Freemasonry in America.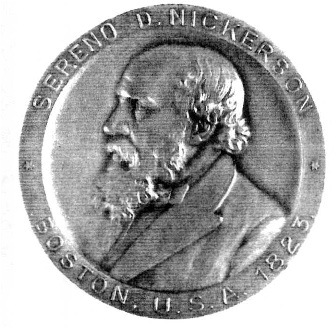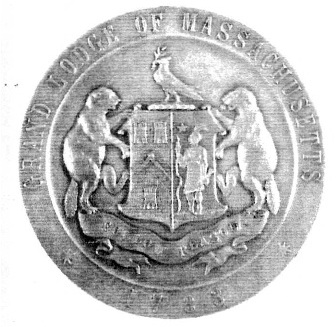 A handsome medal of Brother Nickerson was made during the past summer which we show in connection with this article. The obverse shows the clear-cut features of the distinguished Mason, while encircling it is the name Sereno D. Nickerson, with the place and year of his birth — Boston, U. S. A., 1823. The reverse side has the seal and the motto of the Grand Lodge of Massachusetts, bordered by the title and year when it was constituted, 1733. Only a few of these valuable souvenirs were issued, but those who have them will highly value them as the souvenir of a great and good Mason whose reputation is inseparably connected with the best ideas of Masonic integrity.
PROCEEDINGS, DECEMBER 1909
From Proceedings, Page 1909-145:
"Si Monumentum Requiris Circumspice. This inscription appears on a tablet in Saint Paul's Cathedral, in London, dedicated to Sir Christopher Wren, the architect and builder of that monumental structure. To him who searches our records, examines our Proceedings, or becomes interested in. our archives, and finds as a result a well preserved system wherein appear the historical, literary, and Masonic landmarks of our Older, we may well quote the ahove inscription and say of Brother Nickerson, If Thou Seekest His Monument, Look About Thee.
"Officially Brother Nickerson is best known and will be longest remembered as our Recording Grand Secretary for twenty-seven years; but to those of us who have known his work, his great merit extends beyond that official position to his contributions to the history, literature, and jurisprudence of our Order during the larger part of his mole than a half century of Masonic brotherhood. Not only in these but in the quality and correctness of our ritual and its establishment on a permanent basis, in his remarkable business sagacity, and in his attention to the financial management of our affairs at a critical time, he has left an impress on the life of our Grand Lodge that makes his personal Masonic biography almost a history of our jurisdiction during the period of his Masonic life.
"His especial fitness for the various important positions which he filled with us was derived from an inheritance and training accorded to but few in his day and generation; and it was the good fortune of this body to have enjoyed the benefits resulting from his devotion and skill.
"Descended in direct line from William Nickerson - who arrived in this country in 1637 and afterwards became the active and stalwart settler of Monomoy, now the entire town of Chatham, on Cape Cod, where, after years of struggle in and out of courts, he finally became possessed of four thousand acres of land - Brother Nickerson also derived origin from Elder William Brewster and Stephen Hopkins of the Mayflower, from Governor Thomas Prence of the Old Colony, and from Reverend John Mayo, who was the first minister of the Second Church in Boston.
"Men of present valor, stalwart old iconoclasts,
Unconvinced by axe or gibbet that all virtue was the past's."
"He thus came naturally by those enduring principles combining independence of thought. strength of character, and habits of industry, which were essential parts of his nature.
"From a father of high character and reputation - Captain Ebenezer Nickerson - who for half a century was a leading and successful old-time Boston merchant on Long Wharf, he acquired through precept and association the habits of honesty, candor, and industry which we admired; and from a pious and cultured mother of Lexington and Concord ancestry, intellectual in her attainments and of refined mind, those rules of life and conduct that in after years made him so zealously devoted to the principles and cardinal virtues of our Institution.
"Along the cool sequestered vale of life
They kept the noiseless tenor of their way"
until their remains were placed. at rest in the Nickerson tomb, in the Granary Burying Ground iu Boston - a fitting place of repose for persons of such distinguished ancestry and personal attainments.
"Brother Nickerson was born in Boston, Oct. 16, 1823, and his education began under the guidance of his accomplished mother, supplemented by the best private schools of the period; after a course at Chauncy Hall, so famous in its day as a fitting school for college, he entered, in 1839, at the age of sixteen years, Phillips Academy at Andover, where he graduated with high honors, being valedictorian of his class and taking a part in a Greek dialogue written by himself. He at once entered Yale College, where he earned a high rank in his work and received his degree on graduation in 1845. For nearly two years following he studied law at the Dane Law School of Harvard College, from which he received his degree of LL.B. in 1847, and the next year, on an examination in open court before a presiding Judge, as was the custom in those days, he was admitted to the Suffolk Bar.
"Before another year expired he relinquished what had been the ambition of his life, and, in deference to his father's wishes, gave up the practice of the law, and in 1849 entered mercantile life with his father, under the name of E. Nickerson & Co.; during the subsequent years he devoted several months to travel in European countries, continuing his studies, and collecting works of art and literature, for which he had a well cultivated taste for one of his time.
"After his retirement from active business he occupied his time with real estate interests, and in 1861, at the opening of the Civil War, enlisted in the United States service, but failed to pass the physical examination, being rejected as a soldier on account of defective eyesight.
"During his years of active business life in Boston, he sustained the reputation acquired by his father, of a man of high character and absolute integrity in his dealings. He was one of the organizers of the Third National Bank of Boston, aud for many years a Director.
"Social life in Boston knew him well, as !e was a member of almost every club, society and gathering of his day. His literary and artistic attainments caused him to be sought after in many influential positions, and few men of his age and time in his younger days occupied a more attractive and dignified position among the best people in Boston than did our late Brother.
"April 21, 1856, he took his first degree in Freemasonry in Winslow Lewis Lodge, Boston (the Lodge being then under dispensation), and he was twelfth in the number of candidates. Later, March 13, 1857, he qualified as a member of the Lodge; he was its Worshipful Master in 1860-1863 ; Aug. 25, 1865, the Lodge made him an honorary member, and at the time of his death he was not only the senior Past Master but the senior member of that body.
"From this time forward he appears to have devoted his life almost exclusively to Freemasonry as exemplified and embodied in our Grand Lodge and its dependencies.
"In 1860 he entered the Grand Lodge as a Warden from his Lodge, and until the time of his death held office uninterruptedly in connection with our Body.
"He was appointed District Deputy Grand Master (First District) in 1864 while William Parkman was Grand Master, and the following year was appointed Deputy Grand Master, occupying that position during the year 1866.
"In the years 1872-3-4 he was Grand Master of our Grand Lodge, and the Proceedings for those years bear evidence of the personal care, attention and interest he showed in the welfare of the Craft. While his administration was marked by no great or spectacular event in our history, his great interest, his wisdom, care and thought, coupled with an enthusiasm then ripened by mature years and experience gave to our system of administration a method and direction that assisted to establish a policy, the benefits of which we enjoy to-day in our methods and habits of work. He was at the time of his death our oldest Past Grand Master.
"In 1864 he was elected one of the Board of Directors of the Grand Lodge, in which office he continued until 1881, when he became Recording Grand Secretary. During this same period, from 1867 to 1875, he was Chairman of the Finance Committee of the Grand Lodge, having practically entire charge of the management of its funds.
"He was a member of the Library Committee from 1875 to 1909; one of the Commissioners of Trials from 1877 to 1881; of the Charity Committee from 1898 to 1909.
"In April, 1864, our apartments at the top of the Winthrop House, on the site of the present Masonic Temple, were destroyed by fire; after the adjustment of the insurance the Grand Lodge found itself with a lot of land and $2,000 in money with which to erect a new structure. He was on the Building Committee, and as Chairman of the Finance Committee, assumed the duty and responsibility of financing the building of the new Temple. While occupying that position, which continued until 1875, he handled something like half a million of dollars. This large sum of money was raised through the inspiration which he helped to impart to the Lodges, Brethren of the Craft possessed of means, and the hazard of his own fortune, which was then substantial, by endorsing the loans to the Grand Lodge, until at one time he stood as its guarantor or endorser to the amount of $200,000. but for his action the Grand Lodge would have been unable to borrow money and carry on the construction of the Temple at that time; the beauty of this noble work is that he was always too modest to speak of the great and important part which he thus played in making the building of that Temple possible.
"Incidentally, as an evidence of his generosity and love of the Craft, when he was elected and installed Grand Master in 1871, he invited the members of the Grand Lodge to dine with him, and gave a banquet to four hundred persons, costing him personally in the neighborhood of $3,000.
"On the death, in 1881, of Tracy P. Cheever, who had been Recording Grand Secretary for three years, Brother Nickerson was appointed and subsequently was elected to that office by the Grand Lodge; his election and installation as Recording Grand Secretary continued annually until 1908, when he declined to serve further in that capacity, and in June of that year was appointed, with universal approval, to the position of Grand Historian to the Grand Lodge, - a place never held by any one before and which was created for him personally by reason of his high attainments in the line of Masonic history. The special task which he intended to carry out was to write a history of our Grand Lodge, and he himself hoped his life would be spared years enough to complete so important an undertaking. Within a few months of his death, however, when his health began to fail, he expressed his sincere regret that he had not retired ten years earlier from his position as Recording Grand Secretary so that he could accomplish this work, which he now saw would be impossible.
"We drop the veil of charity over the acts of those whom Brother Nickerson trusted, whose unfortunate doings contributed to the loss of his comfortable fortune during the early seventies; but we will record to his eternal credit that he subsequently paid thousands of dollars for which he was in no way personally or legally responsible, but which he felt morally bound to make good because of the actions of others connected with him. Those to whom the circumstances and facts are known will never forget this unusual example of honorable action on his part in connection with his business affairs. And on all these matters he was modestly silent.
"During the same year that he became a member of Winslow Lewis Lodge he received the Capitular Degrees in St. Paul's Royal Arch Chapter, and was knighted in De Molay Commandery of Knights Templars. St. Bernard Comrnandery later conferred upon him honorary membership. He received the degrees of the Cryptic Rite in 1877 in Roxbury Council of Royal and Select Masters.
"He was a member of all the Scottish Rite bodies meeting in Boston, and on Nov. 17, 1871, he was crowned a Sovereign Grand Inspector General, and thus attained honorary membership in the Supreme Council of the Northern Masonic Jurisdiction for the United States.
"By his education, tastes and surroundings he was attracted to the literary and historical side of Freemasonry. He was not only interested in its ritual, in the Charges of the Masters of past years, and the ancient writings of the Order, but more especially in its early history in this country which to him was rich in incidents, particularly prior to and during the formative period of our government, in which Masonry played so large a part. By actual association and natural inspiration he had acquired from Charles W. Moore, that eminent writer and almost the foremost Masonic authority of his time, his historical tastes, so that for two years, in 1874 and 1875, he edited and maintained the New England Freemason, a magazine of which it has been written that it was 'the most scholarly production of its kind ever issued in this country.'
"It is a great misfortune that means were not provided to carry on that publication, which, like many similar works special in their nature, was not sustained as a commercial enterprise; for if the work undertaken by Brother Nickerson had been continued through a score of years there would be to-day fewer questions raised concerning priority and other circumstances connected with early Masonic life in America. Fortunately a great deal of matter, the original of which was destroyed by the unfortunate fire of 1864, has been preserved in Moore's Magazine and kindred publications, settling many points. In the dozens of volumes of our Proceedings published during Brother Nickerson's activity will be found, year after year, special statements on controverted subjects, and historical narrative occasioned by events occurring in our various Masonic bodies, enriched in style by the tongue and pen of our late Brother, and thus finding permanent place in our Records and Proceedings, separately and collectively forming a compendium of the history of events which they commemorate.
"During the year and more in which he filled the office of Grand Historian, he continued faithfully and patiently at his work, devoting his time principally to special sketches; all of us will remember his contribution on William Hoskins, Secretary of the Grand Lodge 1778-1782, a Revolutionary soldier whose portrait had recently been added to our collection in the Library; also his original sketch of the Masonic life of Josiah Quincy, who was a president of Harvard College - few if any of the Brethren knowing that that distinguished man had ever been a member of our Fraternity. These and other contributions will be recalled as coming from his pen and voice during the last year and a half of his life.
"One of Brother Nickerson's great disappointments was his inability for want of time to gather more information and evidence relative to the famous stone, the original description of which is in possession of the New England Historic Genealogical Society; this stone marked with Masonic emblems, with its date of 1606, was found at Annapolis Royal in Nova Scotia and properly authenticated, and is fully described in our Proceedings for 1891. Had Brother Nickerson been a younger man, with time at his command for research in the Provinces and Europe, he would probably have accomplished much toward his purpose.
"Before his death he was engaged, with other Brethren of the Grand Lodge, in putting into shape the material in support of the existence of a regularly chartered Masonic Lodge in Boston in 1720, recorded by Charles W. Moore in the Sketches of Masonry in his Masonic Mirror - the information coming originally from the Rev. William Montague, a Mason, and Rector of Christ Church after the Revolution, who stated that he had found in the records of King's Chapel evidence of the fact that a regular Masonic Lodge existed in Boston in 1720.
"He was disappointed also that he had not been able to trace, with more definiteness, the origin and history of the vessel called the Freemason, owned in and cleared from Boston for the West Indies, Sept. 18, 1721, as published in the Boston News Letter of that time.
"The story of these and other interesting facts, well established but inviting additional research, were among the many things left unfinished by him, and occasioned the few regrets which he could number in looking back over his active life. Let us hope that some future historian will continue the good work begun by him.
"Faithful to his duty to the very last he appeared, as we all know, at our September Communication, in failing health but with intellect and mind vigorous and strong; there, without reference to note or minute, he repeated facts and dates connected with the thus far futile and abortive attempt on the part of Pennsylvania to claim priority to Massachusetts in chartered and recorded Freemasonry in America. The occasion, you will recall, was the receipt of a facsimile reproduction of a writing of the Old Charges by one Thomas Carmick, an Irishman, headed at the top of some of the pages The Constitutions of Saint John's Lodge, a common dedication one hundred and fifty years and more ago by Lodges to their patron saint, and no more applicable to St. John's Lodge in Philadelphia than to any other St. John's Lodge; the headings of other pages being The Constitutions from Prince Edwin, and The holy Lodge, etc.
"This book, neatly bound, had been sent out with the endorsement of the Librarian and Grand Master of the Grand Lodge of Pennsylvania, prefaced by a statement, to support which there is absolutely no evidence, that this document added another link to the chain connecting them with something antedating the Henry Price Commission, which he received in 1733 and under which they derived title from him in 1734. There is not in the book the slightest pretence of any connection of Thomas Carmick with Pennsylvania or any other place, or that the writing is known to have had existence anywhere until 1756, when it is endorsed by somebody into whose hands it came, whose Masonic affiliation is traced and accounted for in the book.
"To a historian like Brother Nickerson, who knew of dozens of such manuscripts of earlier date, the whole assumption could be considered only as a farce comedy, were it not taken so seriously, and deliberately given out with authority, by the head of a Grand Lodge such as Pennsylvania; and we could only admire the vigor of manner in which he thus again demolished and ridiculed, as he had repeatedly done before, a feeble attempt to create non-existing history; this last disposition of the matter still leaves he case where it stood in 1834, when George M. Dallas, a Senator and afterwards Vice-President of the United States, delivered his famous oration at the Centennial of the Grand Lodge of Pennsylvania, accepting the date of 1734 as that of its beginning, and concerning which there has been no evidence from that time to the present justifying a change. A number of attempts like this have been made, but the superior knowledge and research of our late Brother have disposed of them; and the security of Massachusetts to-day in the position which it has always maintained, of being the senior Sovereign Grand Lodge on this continent, is due to the indefatigable work and the dignified yet persistent action of Brother Nickerson in showing the integrity of our title, and the failure of every attempt to dispute it. Numerous pages in our Proceedings have from time to time been devoted by him to exhaustive treatises on this subject, and a debt of gratitude from this Grand Lodge aud all the Brethren is due to our late Brother for this labor alone, as a great and important work in our behalf.
"Twilight and evening bell, and after that the dark."
"Brother Nickerson passed from earth on the sixth of November, 1909, after an illness of some months which did not incapacitate him for work till within a few days of his death.
"His homelife had been peaceful, happy and contented, - made so largely by his step-daughter, Miss Cheever, whose mother he married Oct. 16, 1883. two years after the death of her husband, the late Tracy P. Cheever, whom he succeeded as Recording Grand Secretary. After the death of her mother, Sept. 1, 1899, Miss Cheever assumed charge of his household, and until his decease there continued between Brother Nickerson and herself a devotion, affection and regard as unselfish and thoughtful as could possibly exist between father and daughter: - faithful to the last, she is left to mourn the loss of one who was to her a kindly, considerate and affectionate father and friend.
"Of his own kindred, a sister, Susan Dwight Nickerson, and four children of a younger brother - one of whom, Philip T. Nickerson, is Senior Warden of Winslow Lewis Lodge - survive. Our sincerest sympathy goes out to them, and we share with them the pride with which they will cherish the memory of one who has made their name so worthy a name which we rejoice to have had associated with us.
"Funeral services were held at his late home, 22 Clinton Street, Cambridge, and at the First Parish Church in Harvard Square; at the latter place a touching and feeling tribute in the form of a comprehensive and exhaustive eulogy, was pronounced by our Grand Chaplain, the Rev. Mr. Horton, who performed this kindly service in conformity to the personally expressed wish of our late Brother.
"The church was generously filled with the mourning family and sympathizing friends and Brethren; Most Worshipful Brother Flanders, our Grand Master, officers and permanent members of the Grand Lodge, with delegations from every Masonic body with which Brother Nickerson was connected occupied the body of the church, the pall-bearers, consisting of M.W. Brothers Flanders, Lawrence, Holmes and Gallagher of the Grand Lodge, and W. Brothers Coppins, Kimball, Strain and Gay of Winslow Lewis Lodge, being seated on either side of the casket. The floral offerings were profuse and beautiful; the pulpit and chancel being hidden by their decoration.
"After the church service the burial ritual of our Grand Lodge was rendered by Winslow Lewis Lodge, assisted by our Grand Chaplain, the Rev. Dr. Rider; the Masonic Brethren, to the number of several hundred, passed mutely by the casket, each with his last fond look leaving a memento of that immortal part which survives the grave. The remains were solemnly borne to Mt. Auburn Cemetery, where in the presence of representatives of the Grand Lodge and Winslow Lewis Lodge, all that was mortal of our loved, our valued, our respected friend and Brother was reduced to ashes, while his spirit had returned to God who gave it. Beside a blessed memory he leaves with us in enduring bronze the perfect likeness of his face on the memorial medal struck the past summer in his honor; thus he will ever live with us 'in minds made better by his presence.'
"The limited space allotted to a memorial will not admit an eulogy of life and character that in completeness of detail would extend to a volume; - a brief characterization of his worth, inadequate even as a summary, is the attempt of your Committee.
"Brother Nickerson was one of the best beloved and most universally known of Masons at the time of his death. His life work had been to advance Freemasonry and its principles, to build more securely the foundations and superstructure of the Institution, to preserve the Ancient Landmarks, and revive and record, for the benefit of all, everything that was good, great and important in the history and jurisprudence of our Order.
"Thus all the fraternity of English speech came to know him or to know of him; and with his erudition, his legal training, his mercantile experience, his intellectual power, his wide and critical knowledge, his familiarity with men end events, he gave to the Brethren everywhere a better knowledge of the Ancient Craft, and put them directly in touch with its dignified, interesting and instructive past.
"Valuable as was his work to Freemasonry, so was his devotion faithful to our service and needs ;
" Without haste, without rest,"
he was found daily, foregoing the usual summer vacation and the customary noon-day meal, thus making his presence at the old familiar desk day in and day out, year after year, constant and continuous, - the necessity for economy of time and labor by the use of short-hand and modern office methods not seeming to him adaptable to a venerable and dignified Institution such as ours.
"In this personally devoted manner he thus built a monument to his love of the Order and mankind.
"Positive in his convictions, in his dealings with the Brethren he was considerate, affable and courteous; impatient of sham and pretence. and a firm believer in the right, he did not hesitate to exhibit and express his opinion concerning subjects or individuals when he felt duty required it. This phase of his character was seldom manifested; but when the occasion arose, there was no uncertainty as to his position, and right-thinking Brethren could not fail to respect his sincerity.
"Methods whereby organization rather than merit determines elections and appointments found no favor with him and he always feared for the time when they should become applied to our Grand Lodge, which would thereby lose its high position among American jurisdictions.
"He was zealous in maintaining the high moral character and standing of our Institution; and as to other orders in Masonry and the tendency of some of the Lodges, he had little respect for those whose devotion to the Fraternity consisted in making the 'banquet and the parade' its chief end; - he ever preached quality rather than quantity, and principles rather than men.
"He was 'a gentleman of the old school,' but in no sense too conservative; for though puritan by nature, be was progressive and liberal in his views both on matters of the world and of the conscience.
"It is reasonable to say that no one man in our jurisdiction in his day and generation has performed more important or larger Masonic work than Brother Nickerson. He has left us a heritage, both in material and example, of which we can be justly proud; and his life of industry, honesty and patience will ever live in our memories as the synonym of integrity of character and noble purpose.
"Of no distemper, of no blast he died,
But fell like autumn fruit that mellow'd long,
Even wonder'd at, because he dropp'd no sooner.
Fate seem'd to wind him up for fourscore years,
Yet freshly ran he on [six] winters more;
Till like a clock worn out with eating time;
The wheels of weary life at last stood still."

Samuel C. Lawrence,
Charles T. Gallagher,
William T. Coppins,
Committee.
SPEECHES
REMARKS AT THE HENRY PRICE MEMORIAL, JUNE 1888
Sereno D. Nickerson, at the dedication of the Henry Price Monument in Townsend, June 21, 1988.
M. W. Grand Master: —The state of the weather warns me that I must be very brief in the attempt to present a sketch of the life of the Brother whose memory we especially honor to-day. For some more convenient occasion must be reserved the full expression of our gratitude for the consecration of nearly fifty years of a long and peaceful life to the promotion of the reputation and the useful-, ness of our Ancient and Honorable Fraternity. For a century and a, quarter his name has been familiar to the residents of this locality, but probably few present, even of our Fraternity, have much knowledge of the particulars of his life.
http://www.masonicgenealogy.com/MediaWiki/index.php?title=GMPrice Henry Price] was born in London, about the year of our Lord 1697. He removed to Boston about the year 1723. So says the epitaph placed at ihe head of the grave where his remains were formerly deposited. The head-stone furnishes the only information we have thus far been able to obtain as to the time : and place of his birth. Brother Gardner .states that no trace of him can be found in Boston until. 1732. To be strictly accurate we think the first we can learn of him in Boston, from any existing record, is to be found on the files of the Court of Common Pleas in Boston, at its January Term, in the year 1733, O. S. He received his Deputation or Warrant, as Provincial Grand Master.of New England, from Viscount Montague, Grand Master of England, in April preceding. There is in the archives of our Grand Lodge a copy, in the handwriting of Henry Price, of a letter addressed to the Grand Secretary of England, dated "Boston, New England, August 6, 1755," in which he says: "I have some remote thoughts of once more seeing London with all my Brethren in the Grand Lodge, after twenty-two years' absence." This would make him present in London in 1733, the year when his Deputation was granted. In a letter from him addressed to the Grand Lodge of England, and set forth in full in the records of St. John's Grand Lodge, he says, under date of January 27, 1768, in reference to his Deputation, "I myself paid three guineas therefor to Thomas Batson Esqr., then Deputy Grand Master, who, with the Grand Wardens then in being, signed my said Deputation." From these statements it would seem to be clear that Price's Deputation was delivered to him in hand, in London, and that he brought it with him to America. Brother Gardner.said in 1871: A tradition now, exists, among the survivors of his family, that after he first came here he did not return."
On the minute book of the Grand Lodge of England for the year 1730, the names of the sixty-three members of "Lodge No. 75, Rainbow Coffee House,. York Buildings," are given. The fifty-third name in that list is that of Henry Price. A later entry in the minute book gives the date of the Constitution of this Lodge as the 17th July, 1730. The Lodge is still in, existence, being now, "No. 33 Britannic," meeting at Freemasons' Hall, in London. The changes in the number of the Lodge, which, have been eight, have resulted from erasures, prior to 1813, and, afterwards, from the Union of the Ancient and Modern Grand Lodges, so-called, which occurred.in that year. The title Britannic dates from 1781.
It appears, therefore, that our first Grand Master was a member of Lodge No. 75, in 1730, which was constituted on the 17th of July in that year; that he was in London in 1733, when his Deputation was granted; that a tradition existed among his descendants that after be came to this country he never returned to London, and that no trace of him can be found in Boston until January, 1733, which according to the O. S. was near the close of that year. Under these circumstances it would seem to be possible that - the date of his arrival in this country, as given on the head-stone over his grave, may have been erroneous as to one figure, and that it should have been 1733 instead of 1723.
In the files of the Court of Common Pleas, already referred to, he is described as a "Taylor." For sometime he carried on business at-the sign of the "Brazen Head," on Cornhill; now Washington Street. The shop was about opposite the premises now occupied by the office of the Boston Herald. The great fire of 1760 commenced in this building, then occupied by Mrs. Mary Jackson, and entirely destroyed it. In 1741 we find him located on the southerly corner of Pond, and Newbury streets, now Bedford and Washington Streets, where he owned a large tract of bind upon which were a brick store and dwelling-house, with a garden. In 1744 he built a brick house on the northerly side of King Street, now State Street; and on the 17th of October of that year the town voted "That Mr. Henry Price have liberty to set up a Sign Post before his House in King Street." This building he occupied as a dwelling-house and shop. Here he carried on business until 1750, when he retired, and does, not appear to have afterwards been.engaged in any trade or calling.
In the fall of 1737 Bro. Price married Miss Mary Townsend, then seventeen years of age, a daughter of Samuel Townsend, of Boston, and in October, 1738, a daughter, Mary, was born to them.
In 1742, by virtue of an execution levied upon the property of one Thomas Phillips, of Boston, he became the owner of large tracts of land, in Townsend, and afterwards by purchase greatly increased his holdings in this neighborhood.
In 1746 he bought a piece of land at a place called Menotomy Fields, in that part of Cambridge which is now included within the bounds of the town of Arlington, and on the highway over which, nearly thirty years later; the British troops made their memorable expedition to Lexington and.Concord. Here he passed the summers of eight or ten years, living in fine style — his homestead being known far and wide as "the great house." At a Communication of the Grand Lodge held on the 12th of April, 1751, Bro. Price invited the Brethren to celebrate St. John' the Baptist's Day of that year at his house at Menotomy; but the record of the 24th of June: recites that the Festival was held at "the House of Mr. Richardson, in Cambridge, (Brother Price's house at Menotomy being Incumbr'd by sickness)." ; It is probable that his wife died about that time, for, on the 25th of May, 1752, Henry Price and Mary Tilden, both of Boston, were married by Rev. William Hooper, of Trinity Church in that town.
About the year 1755 we find Major Price, as he was commonly called, permanently located in "the great house," having greatly enlarged and improved the grounds and buildings. Here he passed five peaceful and happy years, in company with his wife and daughter, the latter being about seventeen years of age at the time of the' removal from Boston. In 1759 or 1760 the wife died, and on the 8th of October, in 1760, the daughter Mary followed her. The "great house" had no longer any charm for its afflicted owner. The associations clustering about it were too sad and painful to be long endured. Within one. month after. Mary's death the property was conveyed to other owners, and the residence in Boston was resumed.
We can readily conceive that the thoughts of the dear ones . he had lost rendered the distractions of the "great town of Boston" of little avail in restoring peace to his troubled mind. Certain it is that he remained in Boston only a year or two, and then removed to Townsend, where he passed the remainder of his life.
Bro. Gardner tells us that his estate in this town "was large, embracing several farms, with buildings, mills, mill privileges, mechanical shops, wood-lots, and hundreds of acres." He represented the town in the Provincial Assembly during the years 1764 and 1765—a service which had not been rendered to the town since 1745.
The records of the Provincial Assembly show that Henry Price served on several committees and was usually referred to as Major Price. This title he derived from the .appointment by Gov. Jonathan Belcher, in 1733, as Cornet in his Troop of Guards. Bro. James Otis was also a member of the Assembly during 1764, and served as Speaker pro tern, during the sickness of the Speaker. The member from Milton during that year was Bro. Andrew Belcher, a son of the Governor and whom Henry Price had appointed as the first Deputy Provincial Grand Master in 1733.
On the 17th of September, 1771, Bro. Price was married for-the third time. The bride was a young widow, Mrs. Lydia Randall, of Townsend. Two children were born of this marriage, namely, Mary and Rebecca. The former married William Wallis, of Pepperell, and Rebecca married George Farrar, of Townsend.
About the 14th of May, 1780, while engaged in splitting rails, our venerable Brother received a fatal wound in the abdomen, from the glancing axe. On the following day his will was executed, and on the 20th of the same month he died, at the age of eighty-three years. He left what was for those days a large estate, but which was afterwards greatly impaired by lawsuits, defective titles and the devastations of the war of the Revolution.
For nearly fifty years he had been a most conspicuous figure in the Fraternity of the New World, during a large portion of that time holding some office in Lodge or Provincial Grand Lodge, and rarely absent from their frequent meetings. During the nearly twenty years that he resided in Townsend this attendance necessitated a journey each way of forty miles or, more on horseback, a heavy draft upon the energies of a man of his age. There is a gap in the Records of St. John's Grand Lodge from January, 1775, to February, 1787, attributable probably to the exigencies of war. So far as appears from those Records the last attendance of Henry Price at the Grand Lodge was on the 28th of January, 1774, at the Bunch of Grapes Tavern, when the Grand Master, John Rowe, proposed a carefully drawn plan for the establishment of a Grand Charity Fund.
On the 29th of September, 1857, M. W. John T. Heard, Grand Master, visited Townsend, accompanied by R. W. Brothers Bradford L. Wales, Senior Grand Warden, John H. Sheppard, Junior Grand Warden, and Charles W. Moore, Recording Grand Secretary. Only one of these Brethren is now living, the venerable Dr. Bradford L. Wales, of Randolph, now 84 years of age.
Bro. Sheppard furnished for the Freemasons' Monthly Magazine, edited by Bro. Moore, an interesting account of the visit, which may be found in vol. xvii., p. 11. He relates that upon their arrival in Townsend the Grand Officers sought and found "the only surviving grandchild of our first and distinguished Grand Master." This was William Wallis, the fourth son of Mary, the elder daughter of Henry Price, by his third wife. He was "a man about 66 years of age — an old bachelor — living alone in a humble cottage of a single story and single room, ten by twelve feet in dimensions, and situated at the brow of a hill. One corner of the room: was the miniature of a cooper's shop, judging from the tools and a heap of shavings lying there. In the middle was a cooking-stove, and behind the door his homely couch. Here dwelt in humble circumstances the immediate and only , surviving descendant of one, who in his day, was an opulent merchant, accustomed to refined society, and at the head, and, indeed, the founder of Freemasonry in this Western World. He was truly an original — another Robinson Crusoe — such a recluse did he appear in his attire, and in, the wild and withered garniture of his face, where a gray and grisly beard cast a shadow over his features."
They found him, however, "'very kind and communicative. He pointed out the spot on the opposite side of the road, where once, stood the farm-house of his grandfather, in which, among rural scenes and occupations, he spent his declining years. Not a vestige of the house remained, but he called attention to an ancient pear-tree, near the site, which was transplanted by his grandfather from his garden in Menotomy, when he removed to Townsend, where he at first had a mere summer residence, and finally, made his only home. It. was suggested that this pear-tree ought to be purchased by the Grand Lodge, and converted into furniture and ornaments for our Hall, as a memorial of , this excellent man."
This hint was so far acted upon that a portion of the old tree was rescued from destruction a few years later, and converted into relics to serve as souvenirs of its venerable owner. When the Winthrop House was remodelled in 1859, and the Masonic apartments fitted up in the upper stories, the Doric, Ionic and Corinthian Orders of Architecture were represented in the pedestals placed in the East, West and South. The abaci of these columns were formed from the old Townsend pear-tree, and were, of course, consumed in the fire which destroyed those apartments, and all their valuable contents, on the night of the 5th of April, 1864. A gavel made from the
 wood of the same tree was presented by Grand Master
 Heard to Montacute Lodge, of Worcester, and our M. W.
 Grand Master to-day leans upon a cane manufactured
 from that tree. . From this grandson Bro. Heard obtained a portrait of Henry Price, painted from life, and always regarded by the family as an excellent likeness. This invaluable addition to our portrait gallery of Past Grand Masters, which comprised the u counterfeit presentment" of each of those worthies save two, was also destroyed in the Winthrop House fire.
From the humble dwelling of the grandson, Bro. Sheppard and his companions passed to the, old village cemetery where a large slate-stone slab marked the grave of our first Provincial Grand Master. They found the cemetery already forsaken for another, larger and more convenient; intended to be tastefully laid out, and decorated with trees and shrubbery. They naturally anticipated that neglect would hasten the decay which time produces, and make the old cemetery a nameless tenement of the buried dead of other generations.
Bro. Sheppard thus recounts the thoughts which were suggested by the visit:—
"As our little company grouped, around this humble, tablet of slate — already touched by the finger of time — it seemed as though I heard a voice from the ground where lie the ashes of our distinguished Grand Master, calling on the great Fraternity to remember the Founder of Freemasonry on this Continent, and leave some enduring vestige of gratitude and affection on the spot — some modest column of eternal remembrance over his, remains. Such a tribute is due to our ancient Grand Master — such a memorial to Masonic worth. Let the world around, us see tow we honor the memory of eminent Brethren. We owe a monumental tribute of our respect and affection to the honored memory of Henry Price; something beyond a humble, homely, perishable slate grave-stone, only distinguished in that old cemetery by its being a little, larger than its surrounding companions.. A memento more conspicuous, and durable it is our duty to erect; and let the present slate tablet be-removed to the. walls of the Grand Lodge-room of Massachusetts, and like those venerated tombstones Which adorn cathedral walls in Europe, be preserved in our sacred retreat. Let the heart but fuel its importance, and the hand of our loyal Brethren will readily open to its execution. Then might a rich and elegant monument stand conspicuous in that ancient Cemetery, and tell the world how good and true Masons love one another, and hon6r the virtues of departed worth."

A whole generation has passed away since these pious thoughts were. uttered. But at length we are permitted to perform the filial duty so long delayed. Whatever of the mortal remains of our honored Founder the all-devouring tooth of Time has spared, during more than a century, has been reverently gathered under the watchful supervision of our present Grand Master and safely deposited beneath the beautiful monument which we have this day consecrated. The stone which has so faithfully transmitted the sweet remembrance of the virtues of our First Grand Master has been set up in the gate of our Temple, as a perpetual reminder to all who shall go' in thereat that it is their duty to emulate those virtues.

Let us hope that loving hearts and hands may vie in making this our Masonic shrine a centre of attraction for the Craft universal so long as the world endureth.
At the conclusion of the Grand Secretary's remarks the Grand Marshal made proclamation that the Monument had been solemnly dedicated in Ample Form, the Brethren joined the Quartette in singing Old Hundred, and the benediction was pronounced by the' Grand Chaplain. The procession was then re-formed and returned to the place of opening, where the Grand Lodge was closed in Ample Form at five minutes after one o'clock, P.M.
The company repaired to the Town Hall, and with good appetites partook of a bountiful collation. Another hour,was passed in visiting some of the Townsend Brethren at their homes, and in listening to accounts of the visit to Henry Price's grave, on the 21st of June, 1866, by Henry Price Lodge, of Charlestown, accompanied by Corinthian Lodge, of Concord, St. Paul and Caleb Butler Lodges, of Groton. Several survivors of that party were interested participants in the ceremonies of the present occasion.

At 3.25 P.M. the i train bore away from the quaint old town the company of happy pilgrims, rejoicing over the recollections of a day well spent.
HISTORICAL NOTES AT PHILANTHROPIC LODGE, MARCH 1900
From Proceedings, Page 1900-71:
The people of Massachusetts, and especially of Boston, have a warm place in their hearts for the "Marbleheaders." When the Revolutionary war commenced, their town was considered the second in the Province in point of population and wealth, ranking next to Boston. It furnished a regiment of one thousand men for the army of the Revolution, and when the war closed there were six hundred widows and one thousand fatherless children in a population of less than four thousand. During the war of 1812 the frigate Constitution was manned principally by Marblehead men; and when peace was declared, there were five hundred citizens of the town held as prisoners of war in England. During both wars good service was rendered by privateers from Marblehead. The town was the first to send troops to Boston in April, 1861, and, during the civil war, furnished fourteen hundred and forty men. In view of these facts it is not strange that the charter was surrendered several times.
On the 10th of May, 1774, the news arrived in Boston of the passage of the act of Parliament called the Boston Port Bill, "for blockading the harbor of Boston and annihilating the trade of the town," as a punishment for the destruction of the tea. The sudden deprivation of employment produced great suffering among the poor, which excited much sympathy and brought liberal donations from all the Colonies. Marblehead sent "two hundred and twenty-four quintals of good eating fish, one and three-quarter casks of olive oil, and thirty-nine pounds five shillings and three pence in cash."
The first mention of Dr. John Lowell in the Records of St. John's Grand Lodge occurs on Jan. 31, 1757:
"At a Grand Lodge held at the Royal Exchange Tavern this Evening, called by the Grand Master's order.
"Present The Right Worshipfull Bro Jeremy Gridley Esq. GM

"The Lodge being Opened

"Our Right Worshipfull G M acquainted the Lodge that the occasion of this Meeting was for to make Capt. Harry Charters Capt. Gilbert McAdams' aid de Camp, Doctor Richard Huck & Mr. John Appy Secy to the Earl of Loudoun with Mr John Melvill, Masons, (who came to town from Marblehead with Bro Lowell on purpose to be made a Mason) which the Lodge unanimously agreed to.

"Our Right Worshipfull G M appointed Bro Richard Gridley to make the above Five Gentlemen Masons, who were made enter'd Prentices & Pass'd Fellow Crafts."
The first four of the " Five Gentlemen" above named were probably on the staff of the Earl of Loudoun, and made Masons for the purpose of attending the Feast of St. John the Evangelist, which had been postponed for more than a month in anticipation of the arrival of the Earl, who was Commander-in-Chief of His Majesty's forces in America, and Past Grand Master of Masons in England. He came to Boston to attend a Congress of Governors and other Commissioners. His long-delayed arrival was-characteristic of his lordship. Franklin described him as a man •• entirely made up of indecision. Like St. George on the signs, he was always on horseback, but never rode on."
The Feast was evidently a grand occasion. Ninety-five Brethren were present, including Grand Master Jeremy Gridley, the Earl of Loudoun, "His Excellency Charles Lawrence Esq'., Governor of Hallifax," Henry Price, our First Provincial Grand Master, James Otis and William Brattle, two of the Commissioners whom the Earl came to meet, Dr. John Lowell and the "Five Gentlemen." We are at a loss to understand why the.staff of the Commander-in-Chief were in Marblehead.
An interesting item of information is furnished by Dr. Lowell's letter in the fact that John Pulling was one of the "Brothers Admitted in the New Lodge at Marblehead." It is a disputed question whether it was John Pulling or Robert Newman who hung the lanterns in the tower of the Old North Church, which were the signal for "The Midnight Ride of Paul Revere." Robert Newman was made a Mason in St. John's Lodge, of Boston, in 1783. The fact that John Pulling was a Mason at the time the treasonable act was committed would seem to afford strong evidence that he was the man commissioned for the work by Paul Revere.
The sermon referred to in the Historical Address, as preached by Rev. Edward Bass at the celebration of St. John's day in 1780, has an interesting history. It was first preached.in Trinity Church, on the 23d of November, 1768, at the installation of John Rowe as Grand Master, — "an excellent Sermon from these Words in St. John's Gospel, 'The Disciple whom Jesus Loved.' " The occasion is described as a "Grand Solemnity, much to the Honour of the Fraternity, as the like had never been seen in America before."
In accordance with a vote of the Grand Lodge, the Grand Secretary returned thanks for the sermon and requested a copy for publication, "that it may have due Honours done it, by making a proper Impression on the Minds of the Brethren, when they can have a Sedate Perusal of the same." Brother Bass replied that he would send the sermon whenever he should "chance to find a Friend going to Boston, willing to take the Trouble upon him." The following note appears in the Record: "N.B. The above Sermon was never sent up; though after some time it was applied for again; but not sent, nor offered in due Season for its Publication, so was never Printed." It was preached before St. John's Lodge, of Newburyport, on St. John the Evangelist's Day, 1779, and printed by the Lodge in 1780. A copy rescued from the old junk-shop is now in the library of the Grand Lodge of Massachusetts.
Richard Gridley, who was deputed to make Masons of the "Five Gentlemen," was at that time Master of the First Lodge in Boston. As Deputy Grand Master he signed the Charter now in the possession of Philanthropic Lodge, bearing date Jan. 14, 1778. He was a brother of Grand Master Jeremy Gridley and chief engineer in the Revolutionary Army. He constructed the fortifications the night before the battle of Bunker Hill, and was wounded in the engagement.
The large figures given as the result of the "getherin" in several instances, as reported in the Historical Address, were undoubtedly due in part to the depreciation of the currency.
REMARKS ON THE EARL OF LOUDON, 1906
Most Worshipful Grand Master: I doubt if I shall be able to make myself heard by many of the Brethren, for I am suffering from the common Influenza which is so prevalent all about us. I beg the Brethren to believe that I had no lot nor part in the preparation, of the menu, either one side or the other. [Laughter.] I was completely taken by surprise when I saw the counterfeit presentment of the antiquated secretary upon this card. 1 had no idea that the Grand Master and the Grand Tyler, who are principally responsible, I think, wore so infatuated with the antique as to be disposed to make such an exhibition of it on this occasion. [Laughter and applause.]
You can readily understand, Brethren, that in the course of my service in Masonry for the last thirty years I have participated in a great many feasts of St. John the Evangelist, and have greatly enjoyed many of these occasions. My thoughts have been carried back to the Grand Masters with whom I have been associated during that long period and who have presided at the celebration of these feasts. It so happens that while I was talking with my neighbor, the Grand Treasurer, on this subject, our thoughts recurred to one of the most active, in his day, of these Grand Masters, who is still living, and when we were looking round for Bast Grand Masters here, we were surprised to find Hint the present Grand Secretary was the only one who was on hand. The Brother to whom I have just referred has n most excellent excuse for his absence on this occasion. Be will be ninety-two years old on the 30th of January next. He has already lived to just about the age of his father, who was also a most excellent Mason — I refer to Past Grand Master Charles A. Welch.
I must tell you — as long as Brother Gallagher is absent I think I shall not he trespassing upon his preserves by telling you a little story—I must tell you a story about Bro. Charles A. Welch. You know that he was associated for fifty years or more with Edward D. Sohier; and the firm of Sohier & Welch was at the very head of their profession. Sohier was the man who did the talking before the courts and the jury; and Brother Welch was very largely responsible for the getting up of the cases and the suggestions to his partner of the proper manner of conducting them. Mr. Sohier was exceedingly fond of boasting of the antiquity of his family. He even went so far one day as to tell Brother Welch that if he had the time to devote to it he had no doubt that he could trace his family back to the period "before Christ." "I haven't the least doubt that you could," said Mr. Welch, "for I never heard that any of the members of your family were followers of Him." [Laughter and applause.]
I hope some of us will have the pleasure of going down to Cohasset on Brother Welch's birthday to show our felicity in this ample extension of his life, and to congratulate him upon it.
There is another incident in connection with a Grand Master presiding at this feast which I have lately had drawn to my attention, and of which I have spoken once or twice at recent Masonic gatherings, but not in the presence of many of the Brethren now here, and which has interested me a good deal, so much so that we have put up the representation of I he Grand Master, to whom I am about to refer, in the proper place in the Grand Master's room in this Temple. Some weeks ago I saw in a catalogue sent to me from Loudon that there were three portraits for sale. They were portraits of three persona all connected, more or less, with the history of Masonry in Massachusetts. One of them was the portrait of the Earl of Loudoun, who was Grand Master of England in 1736, and who issued the Deputation to the successor of Henry Price, Robert Tomlinson, the second Provincial Grand Master who ever acted in this country. Another portrait was that of General Knox, who was a good Mason and a most active soldier in the Revolutionary War; and the third was that of Genera] Gage, who, though not a Mason, was intimately connected with our history in this vicinity, inasmuch as he shut up Boston from March, 1775, until he was driven out on the 17th of March, 1770, by the guns from the fortifications which General Washington had erected at Dorchester Heights. So I thought it worth while to purchase these three portraits and put them up in our ante-rooms, that the Brethren might bear in miiul these points in our history.
This Earl of Loudoun, after the disastrous defeat of Braddock in 1755, was appointed by the British Government as the Governor of Virginia and the Commander-in-Chief of the Colonial Forces. He came to Boston in 1756 to consult with his predecessor as Commander-in-Chief, William Shirley, who was at that time the Governor of the Province of Massachusetts Bay. In New York he met Benjamin Franklin, who had been exceedingly useful to the British Government in furnishing transportation and supplies for Braddock's army. He had for that service a hill of a large amount, which he submitted to the new commander-in-chief, who gave him considerable encouragement that he would pay it; but he kept him hanging along, week after week, and month after month, and finally told him that he did not propose to get his accounts mixed with those of his predecessor, and that he, Franklin, would be obliged to send his bill to London and get his pay there. Franklin said long after that he had not got his money, and I doubt if he ever did. Franklin was thoroughly disgusted with the Grand Master of England, and expressed the opinion that he was "a man entirely made up of indecision." He said he was "like St. George on the signboards, — always on horseback, but never rode on."
The Earl was then making preparations for a threatened attack on the fortress at Louisburg; which, by the way. had been taken by New England Yankees ten years before, but in consequence of one of the frequent treaties that were made between the French and the English Governments regarding the lands and properties in that region, the fortress had been given hack to the French Government. The Earl of Loudoun proposed to take it once more; but he was so long in making his preparations, and made them so publicly and notoriously, that the French were thoroughly prepared, and it was finally concluded, notwithstanding the great expense that the British Government had been to in the matter, to abandon the whole thing. Consequently, the Earl of Loudoun was recalled, and some one else was put in his place.
What 1 was coming at in reference to ourselves in this long story was that the Feast of St. John the Evangelist which should have been held in December, 1750, was postponed for a month in order to have the Karl of Loudoun, the Past Grand Master of England, present at that celebration, he was present, and he sat at that feast with Jeremy Gridley presiding as Grand Master, and in the presence of Henry Price, whose successor the Earl had appointed. Brother http://masonicgenealogy.com/MediaWiki/index.php?title=GMGardner Gardner], in his http://masonicgenealogy.com/MediaWiki/index.php?title=PriceAddress1871 Henry Price Address] delivered in 1871, used the fact that the Earl was present on this occasion very forcibly in sustaining the claim of http://masonicgenealogy.com/MediaWiki/index.php?title=PriceAddress1871GMPrice Henry Price] to have had n Deputation from an earlier Grand Master of England; Brother Gardner claimed that the Earl of Loudoun must have known all about the early history of Masonry in New England, and that it was not reasonable to suppose that they should have met at the Feast of St. John the Evangelist so short a time after that action in honor of Henry Price without the Earl's knowing all about it, and, indeed, approving the whole proceeding; it having been during Brother Gardner's time seriously disputed by some parties (and it has been kept up by certain persons ever since) that Henry Price brought over a Deputation for New England, and that it was in the following year extended over all North America. This claim for Henry Price was disputed, and Brother Gardner used the presence of the Karl of Loudoun at this Feast of St. John with Bro. Henry Price as proving that what the latter said on the subject was true.
Brethren, it has given me great pleasure to be with you on this occasion, and I really hope that the Grand Master may prove a true prophet, Perhaps I may not be able to hold the position which I now hold for nine years more, but I hope at least to get through this year to the satisfaction of the Brethren and all concerned. [Applause, loud and continued.]
EARLY MASONRY IN MASSACHUSETTS, 1906
From New England Craftsman, Vol. I, No. 11, August 1906, Page 416:
Early Masonry in Massachusetts and History of Its Grand Lodge

The earliest indication of the existence of Masons or Masonry on this continent, so far as now known, is furnished by a letter now in the possession of the New England Historic Genealogical Society, No. 18 Somerset Street, Boston. The letter was written by Dr. Charles T. Jackson of Boston, a celebrated geologist, under date of June 2, 1856. A copy of the letter, with a full account of the matter to which it relates, is given in the Proceedings of the Grand Lodge of Massachusetts for the Year 1S91, p. 19.
Dr. Jackson states that, while engaged in making a geological survey of Nova Scotia in 1827, he discovered on the shore of Goat Island, in Annapolis Basin, a stone on which were rudely cut the square and compasses, and beneath them the figures 1606, all much worn by time and weather, but still quite distinct. He carried the stone to Halifax, intending to send it to the Old Colony Pilgrim Society of Plymouth, Massachusetts, but was persuaded to leave it with Thomas C. Haliburton. well known to Americans as "Sam Slick," who became Chief Justice of the Court of Common Pleas of Nova Scotia in 1829. In that year the judge published a work entitled Historical and Statistical Account of Nova Scotia. In Vol. 11, p. 155, he describes Dr. Jackson's discovery as the stone upon which the Acadians had engraved the date of their first "cultivation of the soil in memorial of their formal possession of the country."
Our Fraternity may well unite with the historian in the opinion that "there are few localities in America around which the memories of the shadowy past more interestingly cluster than around the ancient town of Annapolis." Notwithstanding the various fortunes and misfortunes which befell that locality, the Masonic fire smoldered there with singular persistency. The soldier, the poet, the philanthropist, and the historian contributed each his share to draw Acadia am Massachusetts into very close rela tioiis for the next succeeding two centuries.
The earliest authentic information that we have of a Mason in this country is probably furnished b} the records of the first Lodge in Boston. Under date of October 14 1741, a committee reported that in accordance with a vote of the Lodge they had waited on Governor Jonathan Belcher and expressed their gratitude for the many favors he had shown them while he was in office. To this the Governor replied:
"Worthy Brethren: I take very kindly this mark of your respect. It is now thirty-seven years since 1 was admitted into the Ancient and 11mnn able Society of free and Accepted Masons, to whom I have been a faithful Brother and a well wisher to the Art of Masonry."
"The Honorable Mr. Belcher," thus highly complimented, was born in Boston in 1681, graduated at Harvard in 1699, visited Europe, and had all the advantages of education and travel which the wealth of his father could give him. It was at this time that he was made a Mason, about the year 1704, thirteen years before the Reorganization of the Institution in England in 1717.
It was perhaps through Governor Belcher's influence that the Lodge was started of which Brother Charles W. Moore told in 1827, that the first regular Lodge in America was held in King's Chapel somewhere about the year 1720. "It produced great excitement at the time, and the Brethren considered it prudent to discontinue their meetings." Thirteen years later, in 1733, we learn from our records that "Masonry caused great speculation in those days in New England to the great, vulgar and the small," but happily this time the "speculation" was not so serious that "the Brethren considered it prudent to discontinue their meeting."
Before the date last named the number of Brethren in this country was probably very small. Most of them, we presume, were made in England. When we consider the time and expense involved in "going home" we must conclude that the ranks of the Fraternity here were principally recruited by those who Had been initiated before coming.
The first Provincial Grand Master appointed for this country was Daniel Coxe, for the provinces of New York, New Jersey, and Pennsylvania. His deputation was good for two years from the 24th of June, 1730. He was probably in London during that entire term, occupied with important private business. During that period Franklin appears to have been initiated in a chance gathering of Masons, called a Lodge, in Philadelphia. It is evident that Coxe did not exercise his powers for Franklin apparently did not know that he was a Mason. Coxe was appointed Associate Justice of New Jersey in 1734 and died in office in 1739. Franklin during all that time was publishing a weekly newspaper called the Pennsylvania Gazette. He announced the death of Coxe the day after it occurred, but neither then, before, or afterwards made any allusion to his Masonic relation. Furthermore, in 1734, Franklin applied to Henry Price, the Provincial Grand Master of New England, for a confirmation of the powers which the Philadelphia Brethren had assumed. These facts clearly demonstrate that Daniel Coxe never exercised the authority of Provincial Grand Master.
Quite the reverse was the record of Henry Price, who was appointed Provincial Grand Master of New England in 1733 by Viscount Montague, Grand Master of England. Early in that year Price brought his commission from headquarters, and, full of zeal and knowledge, went vigorously to work, scattering the good seed right and left. On the 31st of August he constituted the first Lodge in Boston, often called the "Mother Lodge." On the 15th of February, 1749, Thomas Oxnard, Provincial Grand Master, constituted the second Lodge. In 1783, by authority of John Rowe, the two Lodges were united, forming what is now St. John's Lodge, of Boston, the oldest Lodge in this country. On the 11th of October, 1754, Henry Price in the chair and Benjamin Franklin present, a committee was appointed "to draw a Petition to the Grand Master of England for a Deputation for a Grand Master of North America," Jeremy Gridley being nominated. The "Petition" is included in the record of the same meeting and concludes as follows.
"And Whereas Masonry originated Here anno 5733, and in the year following Our then G. M. Price received orders from G. M. Crawford to Establish Masonry in all North America in Pursuance of which the Several Lodges hereafter mentioned have rec'd Constitutions from us. We therefore Crave due Precedency, & that in order thereunto Our G. M. Elect may in his deputation be stiled G. M. of all North America, and your Petitioners as in duty bound shall ever pray.
At a meeting held on the 21st of August, 1755, Henry Price presiding, Brother Jeremy Gridley presented a Deputation appointing him "Provincial Grand Master of all Such Provinces and Places in North America and the Territories thereol of which no Provincial Grand Mater is at present appointed." Jeremy Gridley adorned the office until his death in 1767, when he was succeeded by John Rowe, who rendered a similar service until his death in 1787. This body was commonly known as St. John's Grand Lodge of "Moderns."
On the 27th of December, 1769, by virtue of a Deputation from the Grand Master of Scotland, Joseph Warren organized a Provincial Grand Lodge of "Ancients" in the Green Dragon Tavern, in Boston. He presided over that body at thirty-six of the forty meetings held before his death in the Battle of Bunker Hill, the last meeting occurring on the 3d of March, 1775, and on the 5th of that month he delivered his famous Boston Massacre oration in the Old South Meeting House. A few days later Boston was shut up by General Gage and kept so until the 17th of March, 1776, when General Howe, then in command, was forced to evacuate in fear of the fortifications thrown up on Dorchester Heights by Gen. Washington.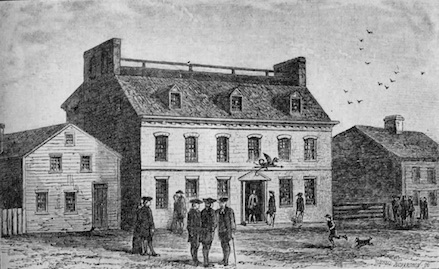 Old Green Dragon Tavern
Some of the premises occupied as the headquarters of the Fraternity in Boston have had a famous history, from their connection not only with the Craft but also with public affairs, notably the Green Dragon Tavern. With perhaps the single exception of Faneuil Hall, there was no public building in Boston during the period of the Revolutionary War which had acquired a more extensive notoriety, or filled a larger place in the local history of the town than the old Green Dragon Tavern. It was there that many of the most important and eventful of the political transactions connected with the Revolution were inaugurated, discussed, matured, and put in execution. Daniel Webster hailed it the headquarters of the Revolution. The Old South Church was in those stirring times, called by the patriots the "Sanctuary of Freedom"; while, on the other band, the Green Dragon Tavern was denounced by the Tories as a "Nest of Traitors." If Faneuil Hall was the "Cradle of Liberty," many of the children rocked in it were born at the Green Dragon. The principal leaders of the Revolution in Boston were members of our Fraternity, and some of them of St. Andrew's Lodge, which owned the Green Dragon and held its meetings there. It was there that General Warren organized the Provincial Grand Lodge called Massachusetts Grand Lodge, and known as "Ancients." It was there that the preliminary measures for the Boston Tea Party were matured,— what has been called the first act in the great drama the conclusion of which was the independence of the country. After an all-day town meeting the destruction of the tea took place on the evening of the 16th of December, 1773. On the 30th of November, St. Andrew's Day, when the annual election of officers usually took place, the Lodge record recites that they "adjourned to Thursday evening next," and concludes as follows; "N. B. Consignees of Tea took up the Brethrens' time." On the evening of the "Tea Party" it is stated that the "Lodge closed, on account of the few members present, until to-morrow evening," and the next page is scrawled all over with various representations of the letter T.
The Green Dragon Tavern estate became the property of St. Andrew's Lodge on the 31st of March, 1764, about the time of the first mutterings of the coming Revolution. It was in February, 1761, that Brother James Otis made his famous argument against the Writs of Assistance, having as his opponent Jeremy Gridley, with whom he had studied for his profession and who was then Grand Master of the "Modern" Masons. The orator spoke for four hours and was described by John Adams as "a flame of fire." Said Adams: "The child Independence was then and there born. Every man of an immense, crowded audience appeared to me to go away, as I did, ready to take up arms against Writs of Assistance." In the opinion of Charles W. Moore, from the time when the Townshend Revenue Acts were passed, imposing a tax on tea, creating a Board of Customs, and legalizing Writs of Assistance, to the close of the War, there was not another public house in the whole country, certainly not in Massachusetts, where so much of the secret history of the Revolutionary period was made as at the old Green Dragon Tavern.
The temple on the corner of Tremont Street and Temple Place, now occupied as a dry goods store, is an object of interest from the circumstances attending its erection. It was built in the years 1S30 and 1831, in the very height of the anti-Masonic craze. Notwithstanding anti-Masonry was so violent here at that time that a Mason could scarcely walk the streets without being pointed out as a murderer, the Grand Lodge had the courage and firmness to lay the corner stone of their temple with a public procession. The line was formed in Faneuil Hall on the 14th of October 1830. The ranks were filled with citizens of the highest character and social standing, many of them men with gray hairs and trembling limbs and yet at every step they were saluted by the jeering crowd with the cry "Murderers! Assassins!" It required nerve, but there was an abundance of it, and the corner stone was laid in ample form. There was, however, in reserve one last, expiring fling. When the walls had risen a little above the surface of the ground the profane wretches, in the darkness of the night, scored them all over with the word "Golgotha,"— the place ol skulls.
After the evacuation of Boston by General Howe the Brethren were able to make diligent search for the body of General Warren, which had been hastily buried on the field of battle. They repaired to the spot indicated by an eyewitness of his death. It was at the brow of the hill, and near the head of the grave there grew an acacia tree. Upon the removal of the earth, which appeared to have been recently disturbed, they indeed found the body of their Grand Master. The remains were discovered on the 6th of April, 1776, carefully conveyed to the State House in Boston, and on the 8th of the same month were borne in solemn procession to King's Chapel, where an oration was delivered by http://masonicgenealogy.com/MediaWiki/index.php?title=GLMIPMorton Perez Morton], who was then Grand Marshal. His eulogy has often been compared to the oration of Mark Antony over the dead body of Caesar.
On the 8th of March, 1777, the Brethren composing the Provincial Grand Lodge over which Warren had presided, chose their own Grand Master, seleeting for that office Lieutenant Colonel Joseph Webb, who had served as Deputy Grand Master during the whole term of Warren's Grand Mastership. By this act they established the first independent Grand Lodge on this continent.
The Grand Lodge of Scotland, although independent, and not directly interested or concerned in the division which had occured in Hue English Fraternity, leaned strongly from the beginning to the side of the "Ancients" and soon came to be regarded as itself "Ancient." For nearly fifty years ■he new (Scotch) and the old (English) organizations here worked side by side, experiencing similar trials and tribulations to those which so seriously vexed the two factions in the mother country. Repeated overtures were made by both parties here for a reconciliation and a perfect union, but without success.
The political differences having Been brought to a happy conclusion, the Masonic debates soon ceased. The Craft eagerly welcomed thoughts of peace, harmony, and union. They became weaned from the Mother Grand Lodges and learned to walk alone. Plans for a United Grand Lodge were proposed by each governing body, and on the 5th of March, 1792, the union was happily effected under the title of the Grand Lodge of the Most Ancient and Honorable Society of Free and Accepted Masons of (be Commonwealth of Massachusetts, substantially putting an end to all distinctions between Ancient and Modern Masons in Massachusetts.
Thus did the Fraternity of Massachusetts, on the 5th of March, 1792, anticipate in this jurisdiction the famous union of the two Grand Lodges of England, which was so happily consummated on the 27th of December, 1813.
REMARKS ON RUFUS CHOATE, 1908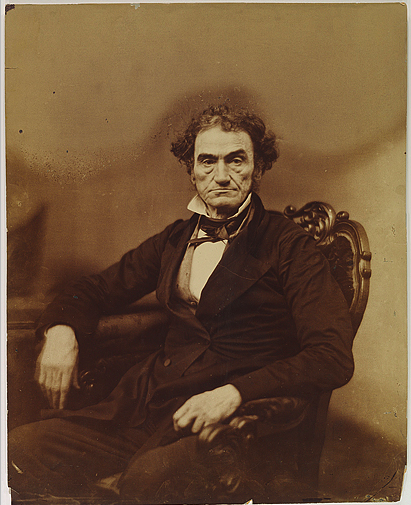 Delivered at the Feast of St. John, December, 1908:
The crowning glory of Jordan Lodge, of Peabody, is that it imparted Masonic light to Rufus Choate. He was born on the first of October, 1799, two months and a half before the death of George Washington. I am not going to claim that that had any particular influence in exciting his almost extravagant love of country, but the death of Washington caused a great sensation throughout our land, and during that and the following years, especially in 1800, 1801 and 1802, the date of his birth or his death was observed all over the country, and an immense number of sermons and eulogies were printed. I had the pleasure some years ago of making a collection, - I think the largest one that has ever been made, - of these sermons and eulogies commemorative of George Washington, which is now in the library of past Grand Master Samuel C. Lawrence. f think there are some two hundred of them.
The boy Choate probably had his ideas in regard to Washington greatly stimulated by the fact that his father and mother selected Washington as the name of their next-born child, to whom Rufus became greatly attached. Choate entered Dartmouth College when he was sixteen years old, in 1815. At that time a remarkable controversy was going on in regard to the institution. The founder of it had given offence to the trustees, and they had removed him and appointed another party to fill his office. This matter became involved in politics, and the Legislature chartered another institution called Dartmouth University, and conferred upon it the seal and the property, the buildings and the libraries, which had formerly belonged to Dartmouth College. This controversy was carried into the law courts, and continued for four years. During that whole period Choate was a student in the college.
He probably attended the argument in the Supreme Court of the State, which was held in 1817, at Exeter. The decision of that court was against the trustees and in favor of the right of the Legislature to incorporate the new institution. Daniel Webster was one of the counsel engaged in that cause before the Supreme Court, and he was appointed by his associates to carry the cause to the United States Supreme Court; and there he made an argument, which has been famous ever since, which established his reputation as a lawyer at the very head of the profession of this country. Probably Choate's interest in that cause and in the argument made by Daniel Webster, who was a graduate of the college, stimulated the young student to the choice of his profession as a lawyer.
In 1825 - I don't know the exact date of his initiation - he served as Junior Warden of Jordan Lodge. In 1823 he was admitted to the bar of the Court of Common Pleas, and in 1825 to the bar of the Supreme Court. In the latter year he was married.
In 1830 Stephen Oliver, a quite prominent Quaker of Salem, where Choate was then practising, announced to him his nomination as a candidate for Congress by the Republican Party of that period, urging him to accept the nomination of which he had received no intimation previously. Mr. Oliver closed his letter as follows:- "When we find the right means in all other respects, we are willing to waive the Masonic objection, believing the time is coming when all men of talents and respectability will leave that mere shadow for things more substantial."
In 1830 Daniel Webster made his famous speech in the Senate of the United States in reply to Hayne. A few months later he was engaged to assist the Attorney-General of the Commonwealth in the trial of those persons who were accused of the murder of Bro. Joseph White, a very wealthy and much respected citizen of Salem. Choate assisted Daniel Webster in his part of that trial, and was present at all the private sessions of the counsel for the Government. It is remarkable tbat Webster could have done so much work as he did on that case in the same year when he made his important arguments iu the Senate of the United States connected with the nullification business.
In 1833 Choate wae elected to Congress, and served for two years. In 1841, when Daniel Webster was called to the office of Secretary of State, and when he negotiated the Ashburton Treaty, Choate took Webster's place in the Senate. He served there four years. I attended repeatedly the trials which were held here in Boston when he was of counsel. I recollect distinctly the two famous trials of Albert J. Tirrell, for murder and arson. The first was the one in which he introduced somnambulism as part of his defence. I think the bar were generally agreed when that case was corumenced that there was no hope for the accused; but when Choate had finished it was the prevailing opinion of the bar that the case was not sure, and that the acquittal was justified.
In 1858 the Democratic Club of Boston invited him to deliver a Fourth of July oration. He accepted the invitation, and that oration was delivered in Tremont Temple. The Chief Marshal on that occasion was the Master of my Lodge, and he appointed several of the members as his assistants. My duty was in the gallery, where I had a complete view of the whole hall. Choate was then feeble, evidently failing but the first part of his oration was delivered with considerable energy.
Our Chief Marshal, however, observed that he was flagging, and so he slipped into the Parker House, by means of a little platform which was laid between the rear windows of the two buildings, and when he returned he brought a tumbler half filled, and a pitcher of water. As he set the former down on the right hand of Mr. Choate he poured a little water into the glass. Choate took it up, and the moment he tasted it he swallowed the whole dose. He started on again immediately with renewed vigor, and finished most successfully.
The next year he had failed a good deal more, and it was decided that he should go to England. He finally made the attempt, but they. were obliged to land him at Halifax, as they did not dare to take him across the water. He was in a boarding house there for a very short time; and a day or two before he died, while he was waiting for a vessel which might perhaps take him home, he said to those who were watching with him : "If a schooner or a sloop comes along, don't disturb me; but if a square-rigged vessel comes, wake me up."
He was born near the sea, at Chebacco, which, as some of you know, is a part of old Danvers; and he was always very much interested in the sea and in vessels. He died on the thirteenth of July, 1859. His great admiration in the profession was Daniel Webster. They tried cases against each other very often, but always with the utmost kindness and consideration of each other. After Webster's death on the twenty-fourth of October, 1852, Choate delivered within a year or two five or six eulogies of Webster, all varying a good deal, but all in most unbounded praise and admiration of his great model.
NOTES
William Hoskins biographical sketch
CHARTERS GRANTED
RULINGS
---
LINKS
Early Masonic History Address, 1906