GMMJohnson
From MasonicGenealogy
MELVIN M. JOHNSON 1871-1957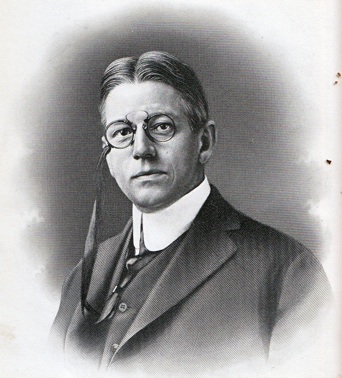 Grand Master, 1914-1916.
BIOGRAPHY
Dean of Boston University Law School, 1935-43 and Sovereign Grand Commander, AASR, Northern Masonic Jurisidction, 1933 -54. B. May 11, 1871 at Waltham, Mass. Graduate of Tufts and Boston U. Law School. He practiced law from 1895-1939, and gained an international reputation in the defense of the LeBlane-Glover murder case. In 1918 he became associate with the Boston U. Law School as a professor, and was dean emeritus from 1943. He was much in demand as a public speaker.
He was raised in Monitor Lodge, Waltham, Mass in 1892, served as Master in 1902 and Grand Master of the Grand Lodge of Massachusetts from 1914-1916. He was a member of all York Rite Bodies and many other Masonic organizations. He receieved distinguished service medals from the grand lodges of Rhode Island, Maine, Connecticut, Massachusetts, New Jersey, North Carolina, Nova Scotia, Czechoslovakia and Norway, as well as the Gourgas Medal from the NMJ, AASR. An author of many Masonic articles, his best known book is The Beginnings of Freemasonry in America. Under the his leadership the membership of the northern jurisdiction rose from a low of 208,000 to 425,000 in 1954, at the the time of his retirement from office. It is through his efforts that the northern jurisdiction set up a foundation for research int schizophrenia, the chief mental cripler. Since 1924 this foundation has sponsored more than 50 separate projects at reserach centers across the U.S and Canada. Johnson was a member of the executive committee of the George Washington National Masonic Memorial Association. d. Dec. 18, 1957.
Denslow, William R. 10,000 Famous Freemasons. v 1-4. Fulton, MO: Missouri Lodge of Research, 1957. VOL. 2 p. 305
---
TERM
NOTES
CHARTERS GRANTED
RULINGS
---